https://www.pinterest.ph/pin/36451078203962863/
When someone floats the idea of an elopement wedding, it's completely normal that some people might mistake it for the taboo concept of "pagtanan," or the unannounced marriage of two individuals without the blessing of their families. While these two concepts are closely related to each other, an elopement wedding in the philippines now has a whole different meaning.
Today, an elopement wedding refers to a private and solemn wedding with only a few people knowing — maybe a few of your family members and only your closest friends. In contrast to an intimate wedding, an elopement has a lesser number of guests, giving you and your partner the privacy to bask in the solemnity of your union. In this guide, we've compiled the most important things you need to know on eloping in the Philippines and answers to some questions you might have.
Can You Elope in the Philippines?
The short answer is yes. Eloping in the Philippines is possible, especially if you're planning on foregoing the church wedding route. If you're one of those couples who don't like planning a big, grand wedding or hosting loads of guests, eloping is an easy option. Not only is an elopement wedding easier and cheaper to plan and easier to push through without any hitch, they're also great for couples who want their ceremony to be a small intimate affair between them and a few other important people in their lives.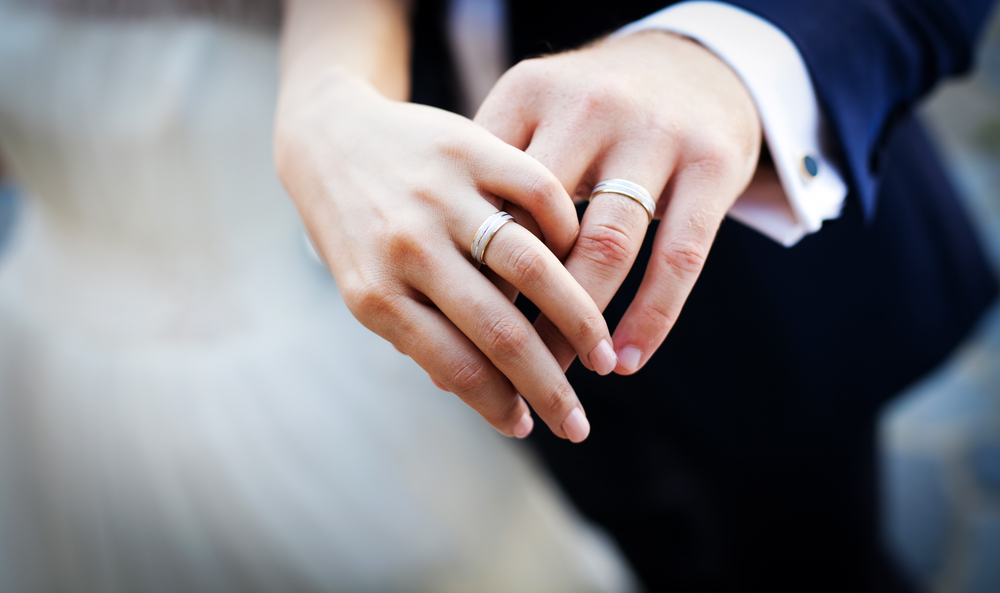 What Is the Difference Between an Elopement and a Traditional Wedding in the Philippines?
The main difference between an elopement wedding and a traditional wedding mainly falls on how many guests are in the know of the wedding. For traditional weddings – which are typically done as a church ceremony in the Philippines – intermediate family members, relatives, friends, and acquaintances are invited to take part in the wedding ceremony. In some instances, guest lists can reach hundreds of people at traditional weddings.
For elopement weddings, on the other hand, guest lists can go lower than 30 guests. In some instances, couples may even opt for a wedding with just the two of them and an officiant – only informing their friends and family after the wedding is finished.
Another difference is the absence of a wedding reception. In a traditional Filipino wedding, the wedding ceremony is followed by a wedding reception where family and guests dine and celebrate the marriage with toasts, speeches and maybe a few games. With an elopement, at least in the Philippines, the wedding itself is the only event, where the couple exchange vows, wear their wedding rings, and have their first kiss as a married couple. This is also when the couple, witnesses, and the officiant sign the documents needed for the wedding to be legal and binding.
Elopement Wedding Planning 101
If you're already set on holding an elopement wedding in the Philippines, we've compiled the steps that you need to take and a few recommendations that you'd want to heed to ensure that everything goes as planned. From finding small wedding venues to processing all the wedding requirements you'll need; we've listed them down to help you navigate your elopement wedding planning.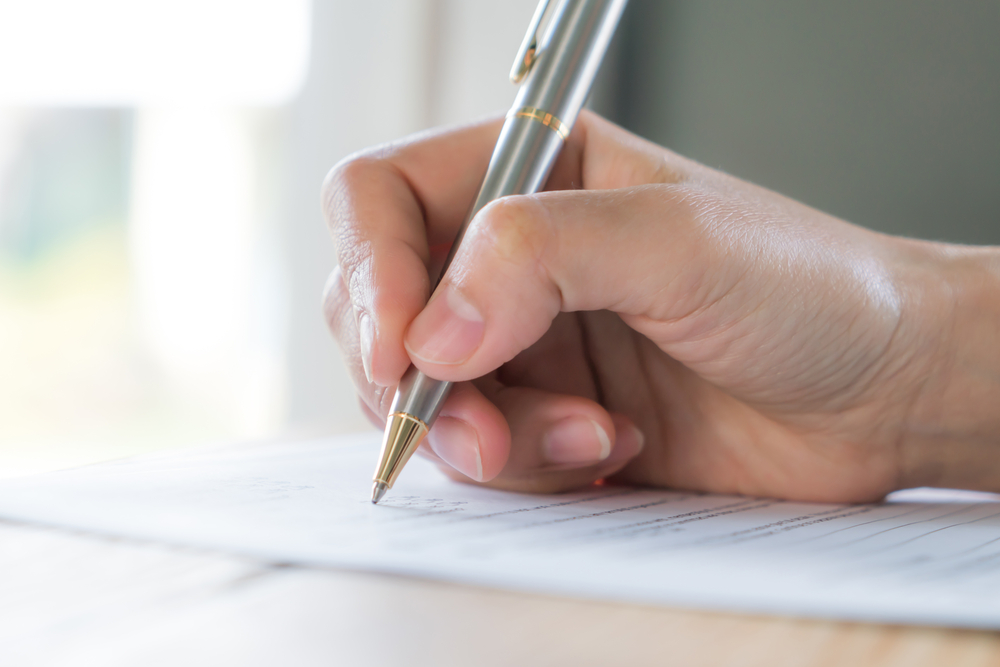 Completing Wedding Requirements
Make sure that you're familiar with the documents and wedding requirements that you would need to make your wedding legal and binding. If you're planning a civil elopement, a few of the Philippines' civil wedding requirements include your valid IDs, Certificate of No Marriage (CENOMAR), Marriage License Application Forms, barangay clearance, and a few other certificates that you would need, especially if you or your fiancée are under 24 years old.
As for church wedding requirements, there are a few additional documents that you would need to submit and process, including your baptismal and confirmation certificates, canonical interviews, marriage banns, as well as a list of your principal sponsors.
Finding an Officiant
One of the most crucial parts of doing an elopement wedding is finding a registered and legal officiant to sign off on your wedding license and documents. Fortunately, there are numerous people who can officiate a wedding aside from priests and pastors. These include Philippine Justices from the Supreme Court and Court of Appeals, Judges of Philippine Courts, mayors, and ministers.
There are multiple ways to find an officer to officiate your wedding, from filing your marriage license at the local civil registrar and securing a schedule with your City Mayor or a judge, or personally approaching a pastor, minister or a Supreme Court Justice to ask them to officiate your wedding.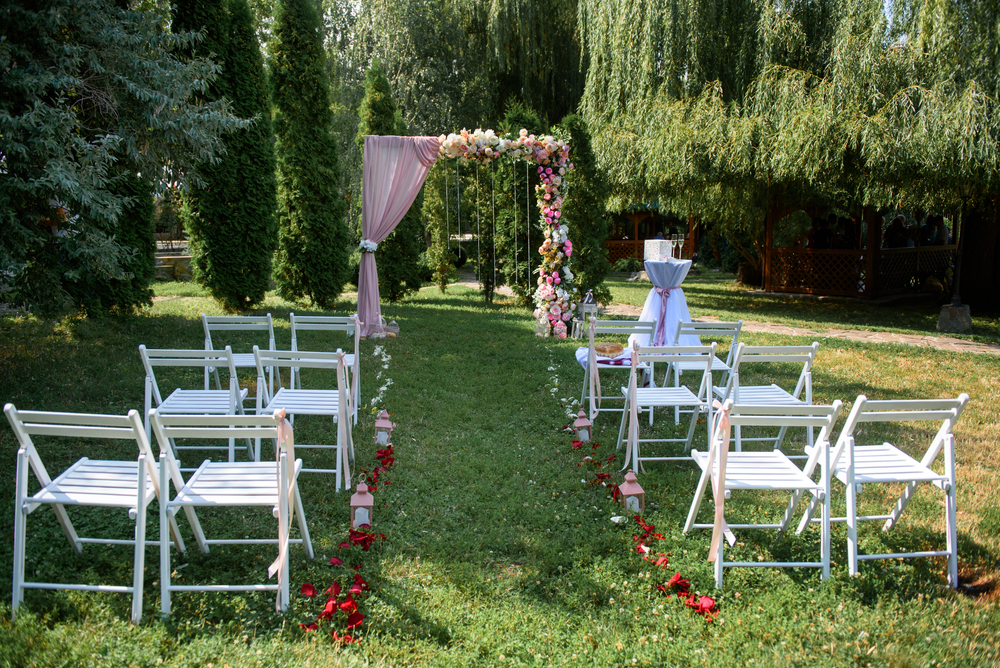 Securing a Venue
What's great about elopement weddings is that there are no limitations where you want to hold your ceremony. You can do it at your favorite park, at a small events place, or you can even hold a home wedding. All your need to do is find the perfect spot, talk to the locals to find a great elopement wedding venue, or reserve a date so you'll have the place all to yourselves.
A few of our top picks for an elopement wedding are: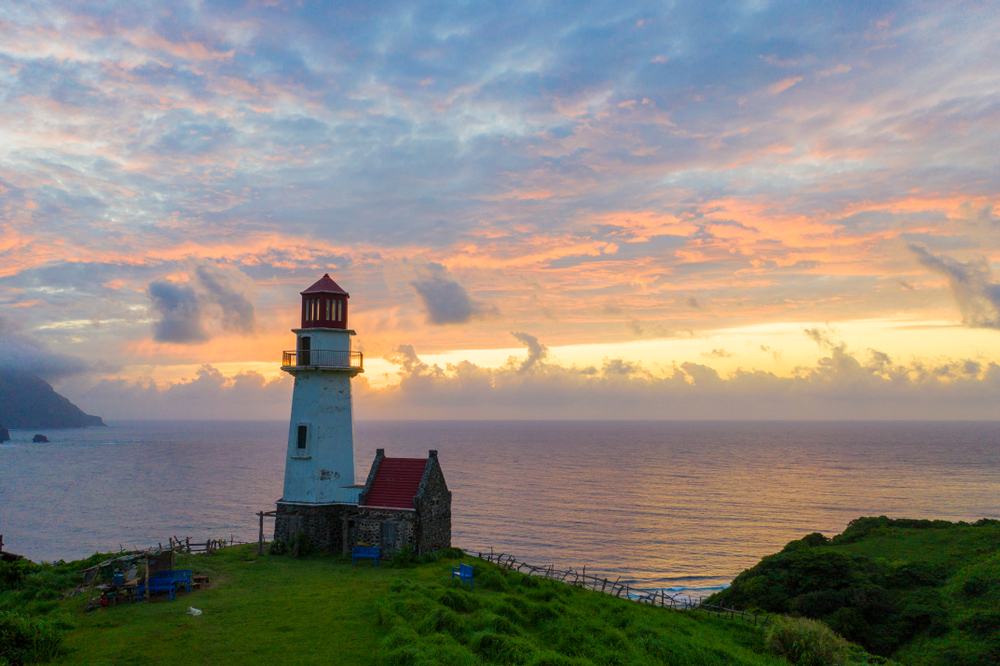 The Lighthouse at Basco, Batanes
Batanes is home to the breathtaking views of rolling hills and the endless ocean, and what better place to marry your fiancée than at the Basco Batanes Lighthouse? Exchange your vows as you marvel at the tranquil views of this perfect small wedding venue.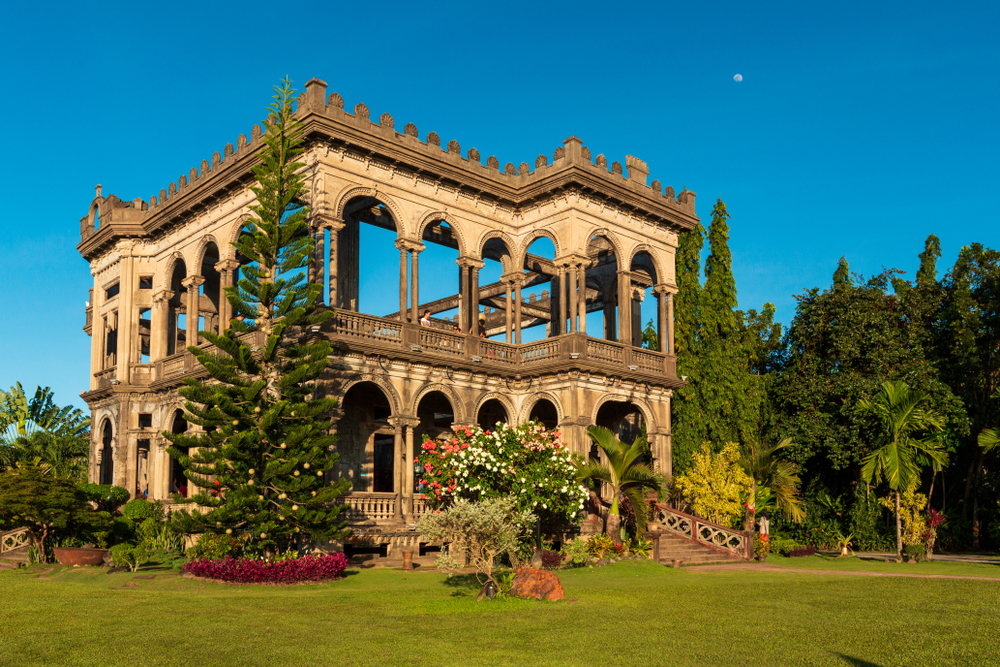 The Ruins in Talisay City, Negros Occidental
Give your elopement wedding a graceful vibe with the distinct architecture of The Ruins in Negros Occidental. Called the Taj Mahal of Negros, this tourist attraction is a perfect symbol of undying love.
Donatela Hotel in Panglao, Bohol
Find sanctuary at Bohol's Donatela Resort with its beautiful view of the ocean and lush greenery. Enjoy the ocean breeze as you and your fiancée say your I Do's. You can even add to the romantic vibe by holding your wedding as the sun sets over the landscape.
Callao Cave in Cagayan Province
There's nothing more secretive than getting married in a cave. While this wedding elopement plan may not be typical or even remotely common, the Callao Cave is actually the perfect venue for couples who want to exchange their vows within nature's marvels.
Choosing Who to Invite
An elopement wedding's guest list can be as short as three people: you, your fiancée, and the officiant. Elopement weddings are typically done in secret, so not a lot of guests are expected to be invited. Whoever else you want to invite depends on you. If you want to invite your closest friends, parents, or siblings, you're free to do so. Just make sure to tell them to keep it hush-hush if you really want to be as secretive as possible!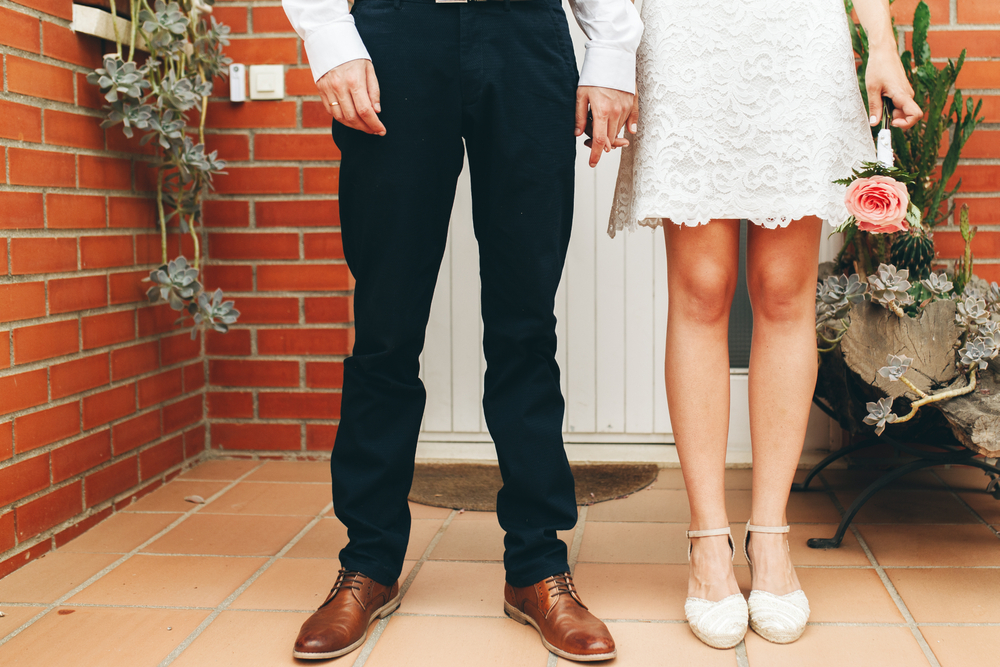 Deciding on the Wedding Attire and Decorations
You can plan your wedding attire and decorations similarly to how you would be planning a traditional wedding, from choosing a wedding gown to polishing the smallest details on your elopement wedding venue. Since elopement weddings are typically done in secret, you can opt for a more casual and low-key dress or pantsuit. You can even get married in a colored wedding dress. You may also require your guests to wear semi-formal attires, or even casual dresses to make the ceremony as welcoming and comfortable as possible for your closest friends and family.
As for the decorations, you can think of it as similar to planning a small wedding. You can use intimate wedding ideas, from aisle decorations to floral archways that will highlight your elopement wedding venue. Whether you want a Filipiniana theme or a more rustic one, you can easily incorporate details into your elopement wedding venue.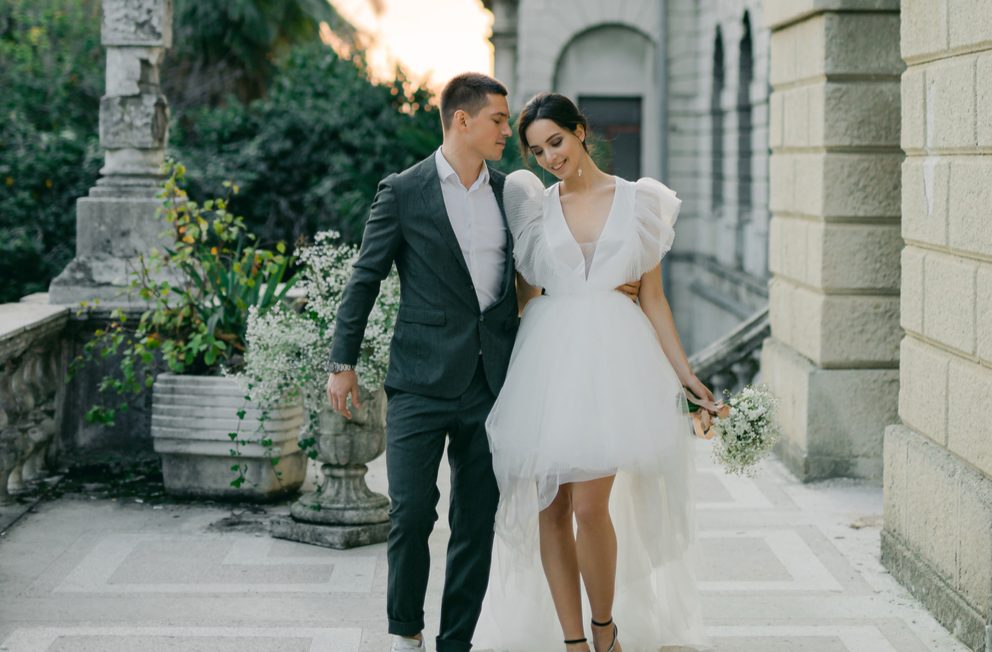 Can I Elope and Still Have a Wedding?
One of the top questions that couples ask is whether they can still hold a separate wedding aside from their elopement wedding ceremony. This is understandable, especially for couples who want to have a church ceremony. The answer is yes. Couples can easily plan an elopement wedding and put off a more formal and larger celebration in the future. Of course, the planning would still entail the processes of getting all the wedding requirements, finding the perfect venue, and sending out the invitations to guests.
In some instances – especially for couples who belong to big families – elopement weddings are done as a sort of intimate affair for immediate families and the couple. Couples are wed in front of their loved ones, thus enjoying a more private and comfortable vibe. After the elopement wedding, the "official" and the larger wedding takes place to cater to their other relatives and guests.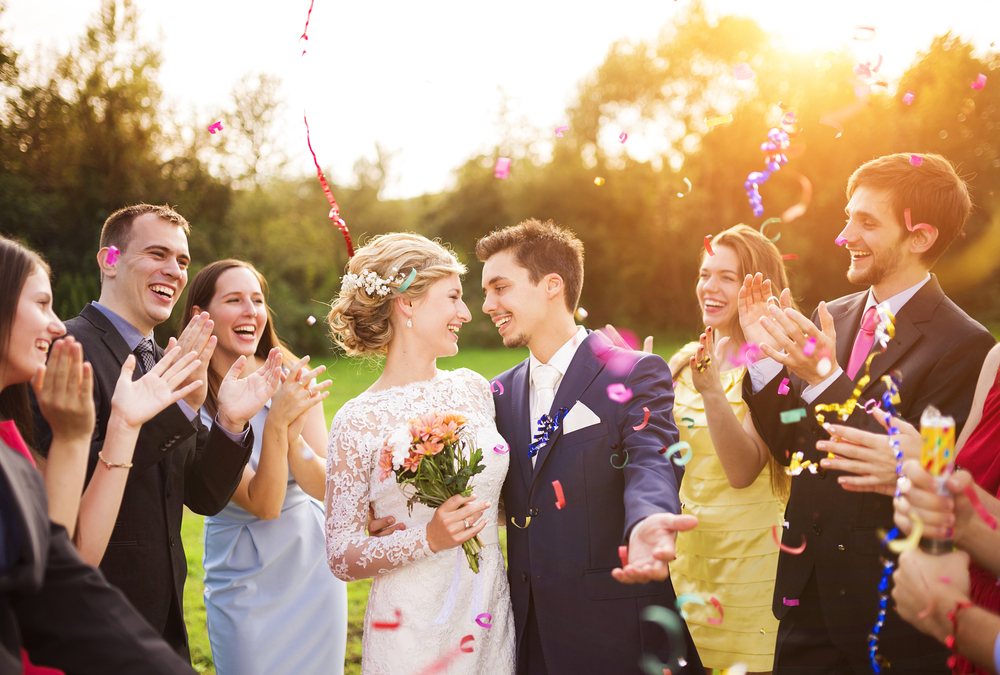 Does Eloping in the Philippines Have Disadvantages?
In traditional Filipino culture, weddings are considered big family affairs that usually double as reunions for relatives or old friends. One possible disadvantage of having an elopement wedding in the Philippines is not informing close relatives and friends of your wedding, which may be offensive in a way for tight-knit families. In a way, Filipinos pride themselves on their strong familial bonds, which may be hard to set aside while you're planning your wedding.
However, remember that your wedding should be centered on your happiness and comfort, so whatever you choose, do it for you and your future husband or wife – whether you go through with an elopement wedding or a more traditional plan.
There are a few things you can do, though, to make sure that you won't be offending relatives and friends when you do make your announcement: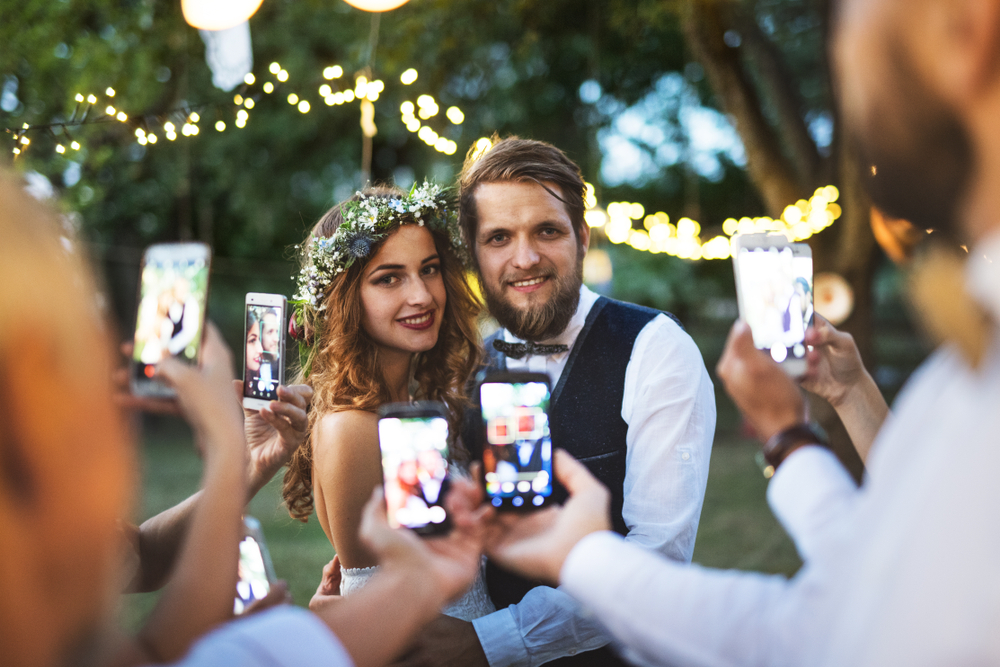 Document your wedding with photographs and videos
Make sure the wedding ceremony is well-documented with pictures and videos that you can show your friends and relatives so they can still be part of your marriage.
Explain why you and your fiancé are eloping
Talking to your friends and family about your decision is a great way to let them understand why you chose to have an elopement wedding.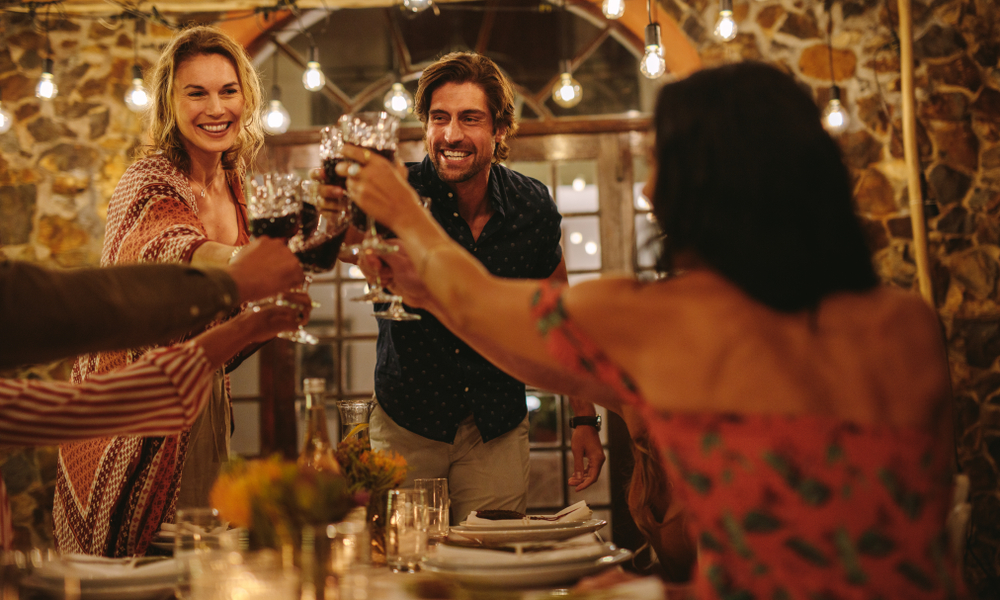 Host a post-elopement dinner or get-together
Plan to host a dinner where your relatives and friends can celebrate with you after your elopement wedding. You can even ask them to deliver speeches and toasts.
Elopement Weddings Shift the Focus to the Both of You
In the Philippines and anywhere in the world, the mention of elopement weddings may warrant a few raised eyebrows since weddings and marriages are traditionally considered social affairs. However, as more and more couples start to see weddings as a solemn and personal event, elopement weddings are now starting to gain traction among the engaged.
If you're looking to elope in the Philippines, the great thing about it is that it shifts the focus on both of you. You get to make your vows as personal as possible, or you can incorporate what you want without constantly thinking about your guests' reactions. It completely shifts your wedding's focus to the both of you and how you can be comfortable as you exchange your vows. We hope that this article has helped you decide on whether you'd want to do an elopement wedding or not. And if you do, we really hope that you have a successful and memorable wedding!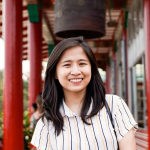 Donna spends 50% of her time writing, and the other 50% napping, snacking, or befriending stray cats.