Recently, home weddings are becoming popular among couples. Take a look at Pinterest and you'll see hundreds of home wedding ideas pinned on different bridal boards. Most at-home weddings are beautiful yet solemn ceremonies with close family and friends. But as always, the couple can tweak some things here and there with their own indoor home wedding ideas and achieve the wedding of their dreams.
If you're planning on having your wedding at home, read on for some simple house wedding ideas. We tackle how to host your wedding at home, including the things you need to prepare before, during, and after the ceremony.
A Convenient Wedding Location
When it comes to planning out indoor home wedding ideas, you no longer have to worry about booking a hotel or a resort. While it may seem like the last place you should consider, your home is actually a really good choice for your wedding location. After all, your wedding is a celebration of you and your partner's union and your home is the perfect expression of that partnership.
The intimacy represented by your house aside, hosting the wedding in your house is also quite convenient for you. For one, it helps you reduce wedding costs by minimizing the expenses for the venue. Since you'll have your wedding at home, you don't need to worry about paying too much for an expensive venue.
Having the wedding at home also makes it easier to tweak things for your wedding decorations. While there will still be some restrictions on the designs, having an at-home wedding allows the couple the freedom to design the place as they please. For inspiration, you'll find plenty of at-home wedding ideas for those on a budget. Additionally, there's no need to worry about contracts and most venue restrictions when picking out your decorations!
Another thing to consider is how most of your guests will be familiar with the location. Assuming that your guests are close friends and family, you won't have to worry about them getting lost on the way to your wedding.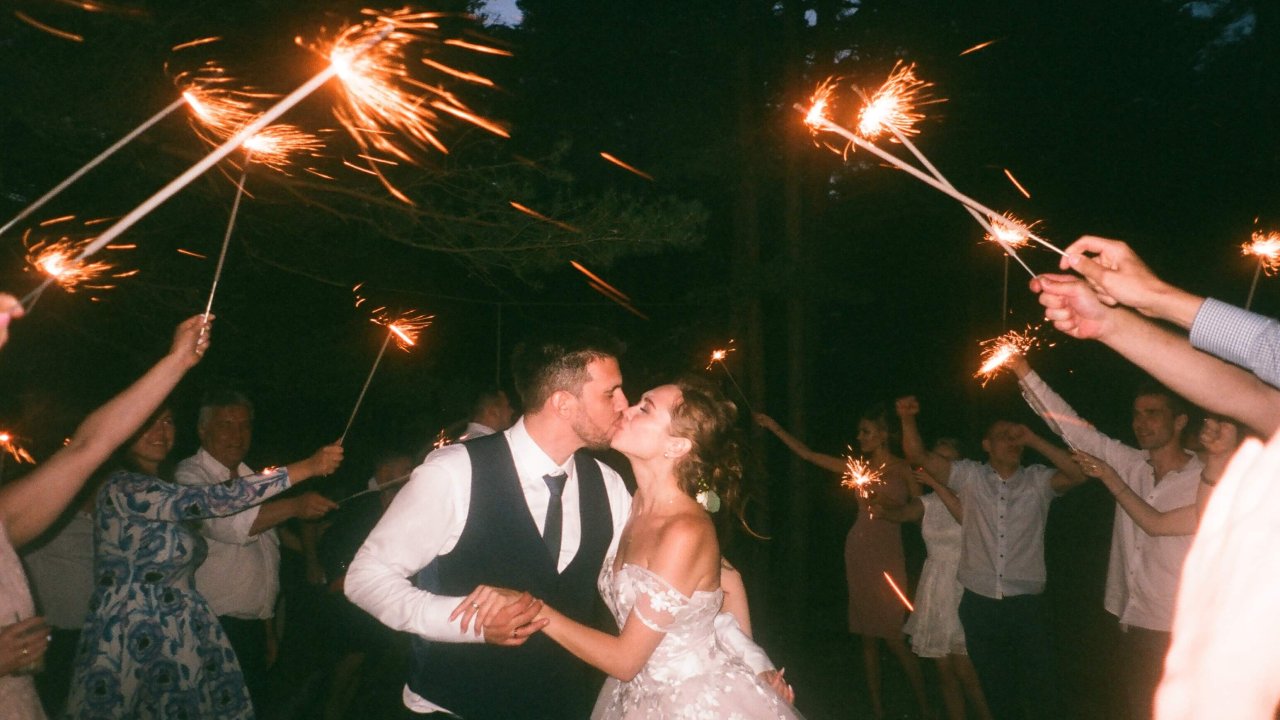 Planning Your Home Wedding
Planning a home wedding can be relatively easier, mostly because of the intimacy involved in having one. For the most part, you can still follow our wedding guide even if you plan on getting married at home. However, for a house wedding, there are some things that you should take into account:
The Guest List

Compared to hotels and other wedding venues, most homes can't host a large number of guests. A house wedding is usually an intimate wedding, with only the couple's closest friends and family invited. Double check your home's capacity if you want to invite more people and consider if you have enough space for everyone invited.

Location (not venue!)

When thinking about your location, you should always ask: Will having the wedding here be more convenient for you and your guests?Sure, your guests know where your house is, but can they go there easily? Take into account when planning ideas for your house wedding how both your guests and suppliers can reach you. Are there enough parking spaces for your guests? Is your home accessible via public transportation? Aside from that, you should also consider if your neighborhood is alright with some noise coming from your wedding.

Food and Drinks

With house weddings being more intimate, it isn't unheard of for couples to not hire caterers. Depending on the guest list, sometimes even a special home-cooked meal would be enough for at-home weddings! Of course, ordering food or hiring a catering service can still be on your list of indoor home wedding ideas. Just remember, a house wedding is intimate and you definitely want to have the right food and caterers to match that ambiance. While entirely optional, it's always nice to share a glass of wine or champagne with your friends and family when something special happens–and your wedding is certainly something special! Just remember that you're having your wedding at home so be prepared to take care of guests who may not be in the condition to go home afterwards.

Decorations

This is where you can truly be creative with your home wedding ideas. Decorate your house with special trinkets, beautiful flowers, and other mementos from your relationship! The great thing about having your wedding at home is that you can personalize a lot of things for you and your partner.If you're still unsure what to do, use the bride's intimate wedding dress or look through rustic wedding ideas for that much needed inspiration!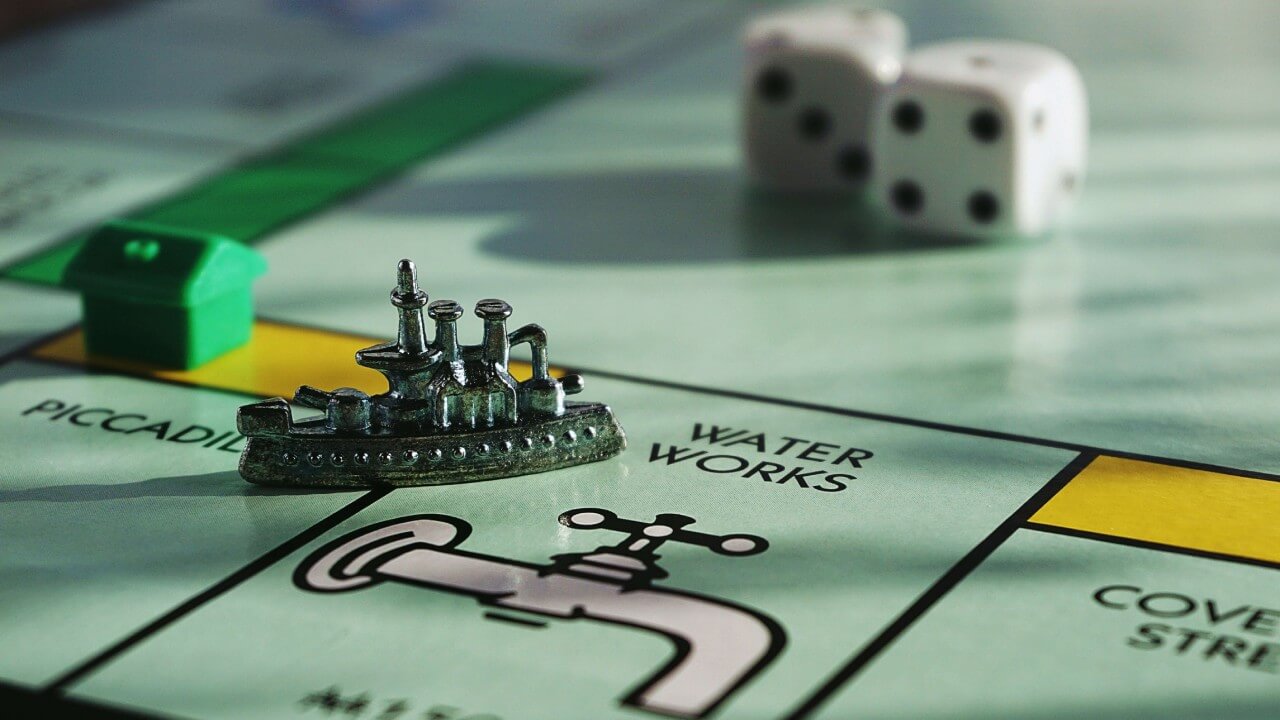 Creative Home Wedding Ideas to Try
The great thing about house weddings is that you don't need to shell out a lot of money to create a great memory. If you're still looking for things to make your wedding day more special, you can try out these indoor home wedding ideas:
Nix the seating arrangements
With such an intimate setting, it's almost unnecessary to create a seating arrangement for your guests. Let everyone sit where they're comfortable and see your loved ones celebrate you and your partner's wedding with no holds barred.
Bring the furbabies!
If you and your guests are furparents, your wedding will be the purr-fect place to celebrate with your beloved pets. Have your furbabies be the ring bearer and flower girl and dedicate a space for pets to play in. When you say your wedding was attended by your closest family and friends, you mean all of them.
Game Night!
Receptions are usually a formal affair, but with a home wedding, you don't need to have that formality! Spend some time with your family and friends like you would in a casual set up and celebrate this new milestone with games. This is one of the most fun house wedding ideas that you can just go wild with. Bonus points if you have a quiz game about you and your partner with the winner getting ninong or ninang privileges in the future.
Go out with a bang
End the wedding with a grand exit. Just because it's an intimate wedding doesn't mean it has to be boring. String up some lights, play some romantic music, and go back into the private comforts of your home as a married couple.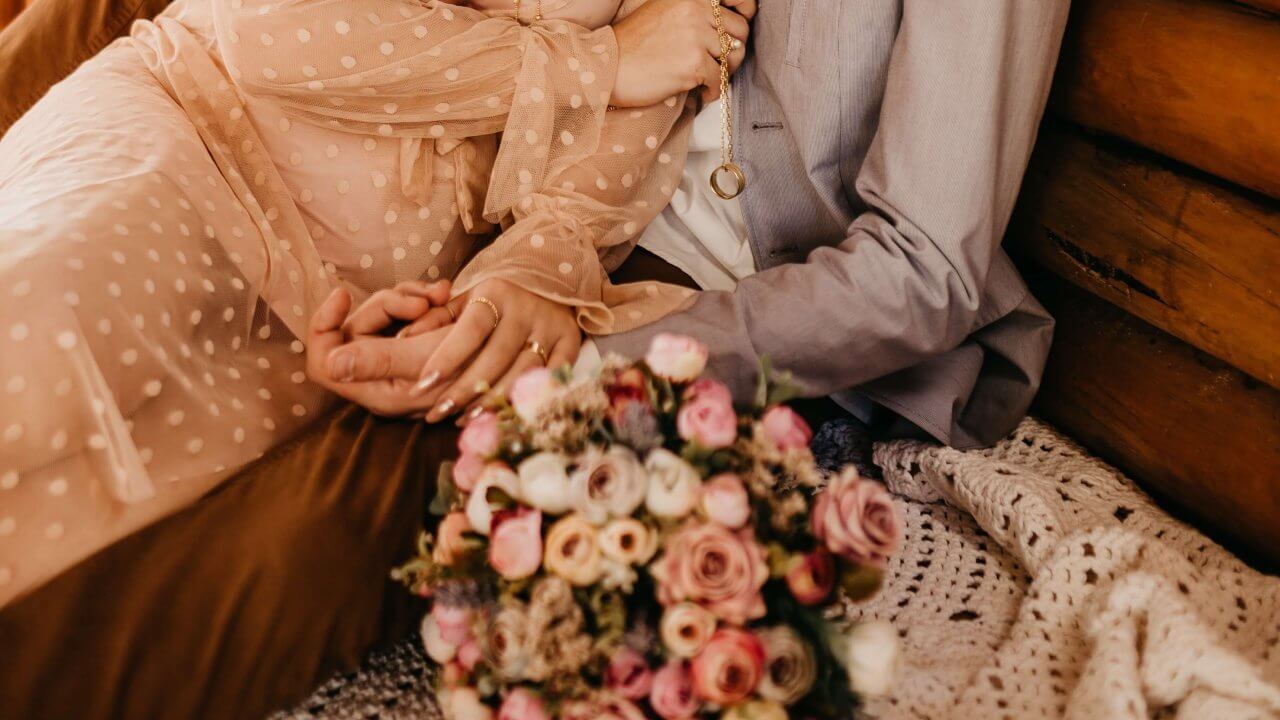 Planning At-Home Wedding Ideas on a Budget
Before you fully dive into your home wedding ideas, it's important to get through the basics. First and foremost, you should be done making a wedding budget. This makes it easier for you to filter which house wedding ideas are doable and practical.
Once you have a budget prepared, then that's the time you dive into planning. The great thing about house weddings is that you can DIY a lot of things, such as this DIY wedding invitation. If there's anything on your budget that you know you can do well by yourselves, try to do that. Not only does it add to the intimacy of the wedding, but it can be a great bonding experience for you and your partner!
Although it may lack the grandeur of a hotel wedding, house weddings give a more private look at the couple. With just a little creativity and help from the indoor home wedding ideas listed above, you and your fiance can transform your home into the place where you say, "I do."If you want to experience a solemn and intimate wedding with only your closest friends and family, then a home wedding is perfect for you.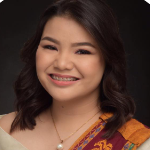 Joey Cole is a digital content writer from Laguna. When she's not looking at her task list, she's probably obsessing over another anime show, looking at pictures of food, or adventuring all over Faerun with her online DND friends.