Don't let the pandemic put off your big day. Plan the perfect ceremony with these just us wedding ideas.
The year 2020 saw a lot of major life milestones cancelled. Birthday parties and graduations alike came to a skidding halt as strict quarantine protocols were put into place. Though one type of event was definitely pushed back more than the others. When we think weddings, we think big. But in times where coming together now can threaten to keep us apart longer later, getting married without family and friends isn't just the only choice, but the responsible one.
Read on to plan the perfect just us wedding for you and your partner today.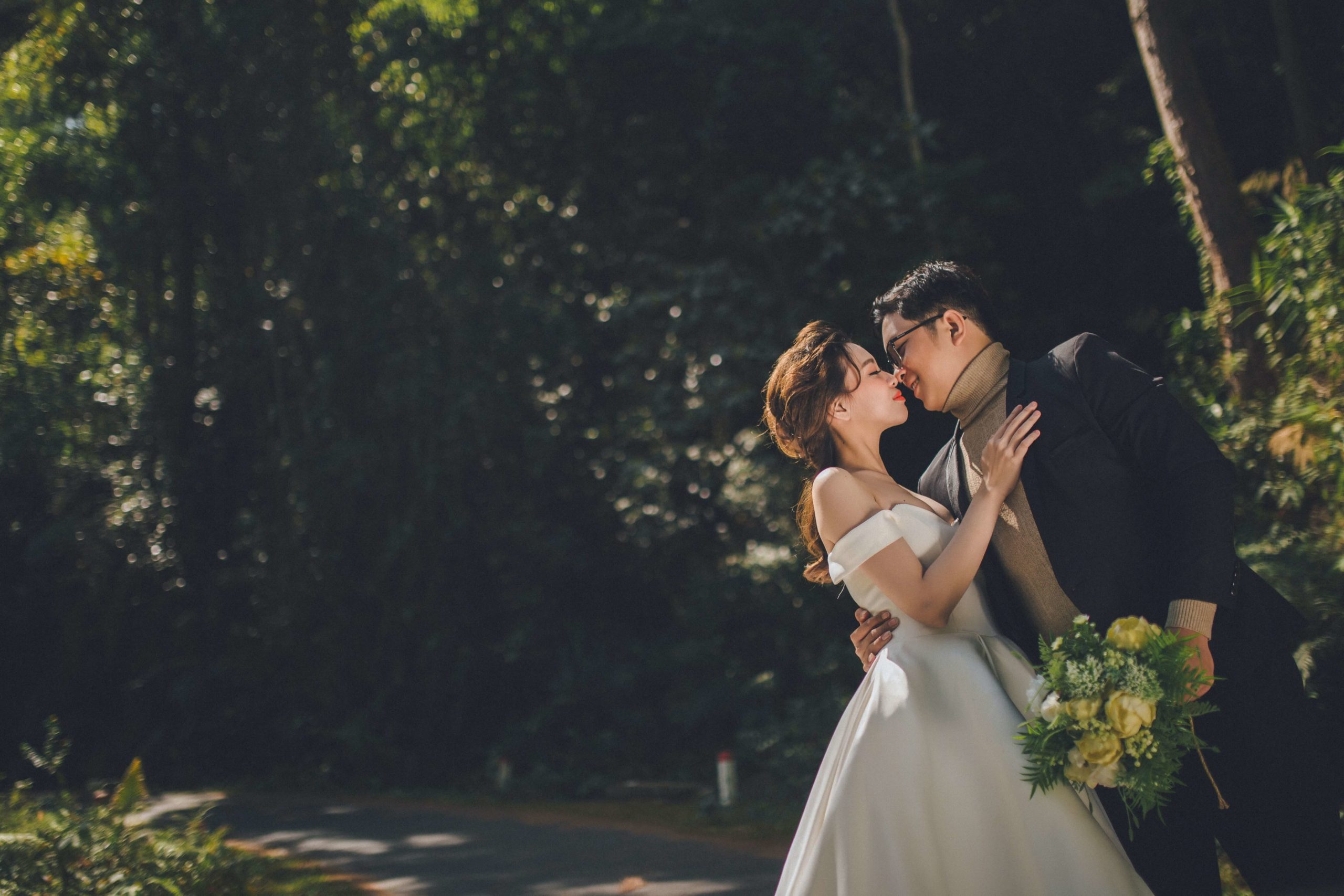 1. Get Inspired
If you're feeling hopeless about your unique wedding circumstances, don't fret! Plenty of couples are in the same boat as you and your partner. Many of them have already embraced the reality that a big wedding simply isn't an option right now. Instead, they have taken this opportunity to create a beautiful and memorable ceremony highlighting the most important part of their big day anyway: getting married with just the two of you. In fact, even before the pandemic, private weddings with no guests (like civil weddings) were fairly common in some parts of the world. Hopping onto popular Instagram hashtags such as #microwedding , #loveisnotcancelled show that having a private wedding without guests is not only perfectly fine but also has the potential to be extremely meaningful and beautiful to you and your partner. Nab some inspiration for couple photoshoots, event styling, venue selection and even catering! Remember to keep track of your just us wedding ideas in whatever way suits you, such as in a notebook or perhaps a Pinterest board.
Now is the time to explore the things that you two are passionate about, and get creative with how you can incorporate those things into your just us wedding!
2. Plan out your Guest List
Okay, so maybe you do need a guest or two besides the officiator. For a marriage to be legal and valid in the Philippines, the law requires a minimum of two witnesses with relationships affirmed by the bride and groom and recognized by a legal officer. A lot of us dream of huge wedding ceremonies surrounded by our loved ones But in times where coming together now can threaten to keep us apart longer later, getting married without family and friends is the only option. It's best to keep this list at an absolute minimum and to select people who not only get along, but are also healthy, and if possible, vaccinated, to lessen any risks of infection. When considering who to invite, it might be easier to narrow down the list by considering the following:
How monumental were they in your personal growth and development?
Do they help you soar to new heights or do they only drag you down?
Have they met your partner and support your relationship?
Will they get along well with the rest of your guest list?
Check out the rest of the guide for guest selection here.
3. Compute a Budget
By holding a private wedding with no guests to feed, you and your partner have much more breathing room for other wedding expenses. One such perk from holding a private wedding with no guests is that you can afford to splurge on things that will make your no guest wedding even more memorable, such as designer bridal gowns and the groom's suit, or perhaps book venues that might otherwise be out of your budget because of factors like food costs per head, and equipment rental such as additional tables and chairs. Remember that with the savings you have from focusing on you and your partner, you have more flexibility to tailor fit a wedding experience that neither of you will forget. Get an idea for the ballpark figure you might need and keep track of your wedding expenses by following this helpful checklist of wedding essentials and surveying prices online.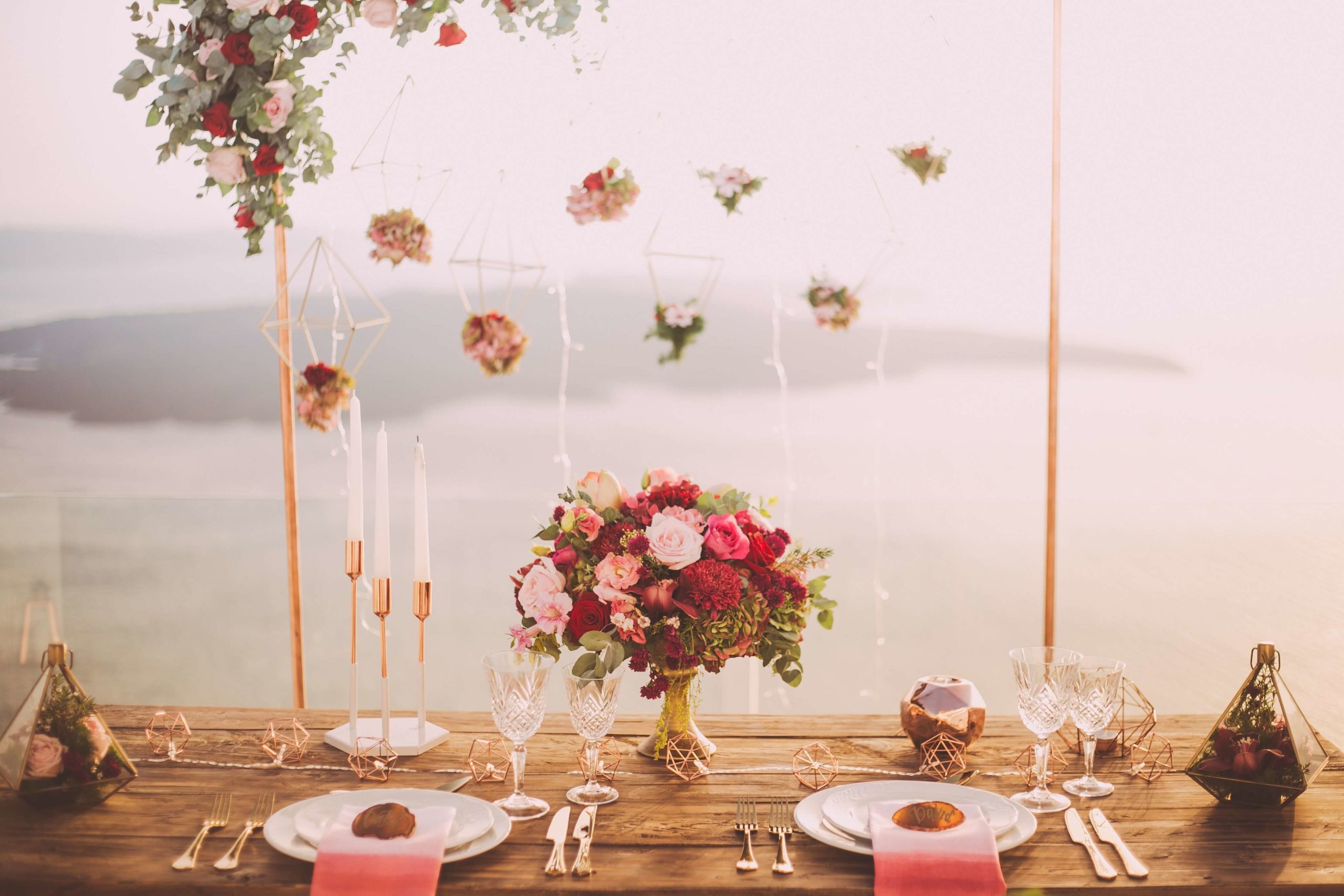 4. Book A Venue
Exploring more unorthodox venues is also possible given the no guest wedding setup. The lower health risks posed, as well as the lowered space requirements make venue selection a far more flexible and personal experience. Consider the Pinto Art Museum, for artistic couples, a beloved restaurant like Antonio's in Tagaytay for foodies, or perhaps the Sileo Bed and Breakfast in Cebu if you and your partner want to quench your wanderlust. Browse through other unique wedding destinations and find the perfect one for your big day! One such perk of getting married without family and friends is not having to worry about the logistical problems your guests might face on the day of your wedding, especially if you opt to have the ceremony in a destination outside the Metro. Just remember that regardless of the venue, ensure that the place is sanitized and safe for the ceremonies on your big day. You may have a private wedding with no guests, but ensuring you and your partner's safety and health should be your top priority given the pandemic. Practice social distancing from the officiator and any staff you might encounter. Most importantly, remember to allocate a budget for wedding-appropriate PPE gear and wear it throughout the ceremony.
5. Enjoy the process, and look forward to the rest of your life together.
Remember that it takes two to tango—you can't get married alone. Likewise, the same can be said for planning this just us wedding experience. Use this time to get to know each other better. See how the two of you work under pressure or stress, as well as preferences and dislikes that you may have missed out on back during the Old Normal. And while this no guest wedding may not be the picture perfect you dreamt of, it will be the one that marks your first day as a married couple. Enjoy the unique process, the laughs, and the tears that are undoubtedly one of a kind as you get married without your friends and family. When the day comes that the two of you start a family of your own, or even once this New Normal is over, you can look back at this just us wedding fondly. And hopefully, make many more meaningful memories together long after. Khae Aruelo is a full-time writer, part-time home barista and cat mom to Tteokki the British Shortie. When she isn't dying from work, she is probably learning Korean, creating a new drink recipe, or obsessing over her next online purchase.