So you've finally picked your wedding dress? Congrats! It's time to pick out what you wear after the ceremony. Donning a wedding reception dress for brides is optional, but let's face it: it's quite difficult to dance the night away when you're worrying about damaging your beautiful wedding gown.
If you're planning on changing for your wedding reception program, here's a list of things you should consider and some tips to help you choose your reception outfit.
Things to Consider When Picking Reception Dresses for Brides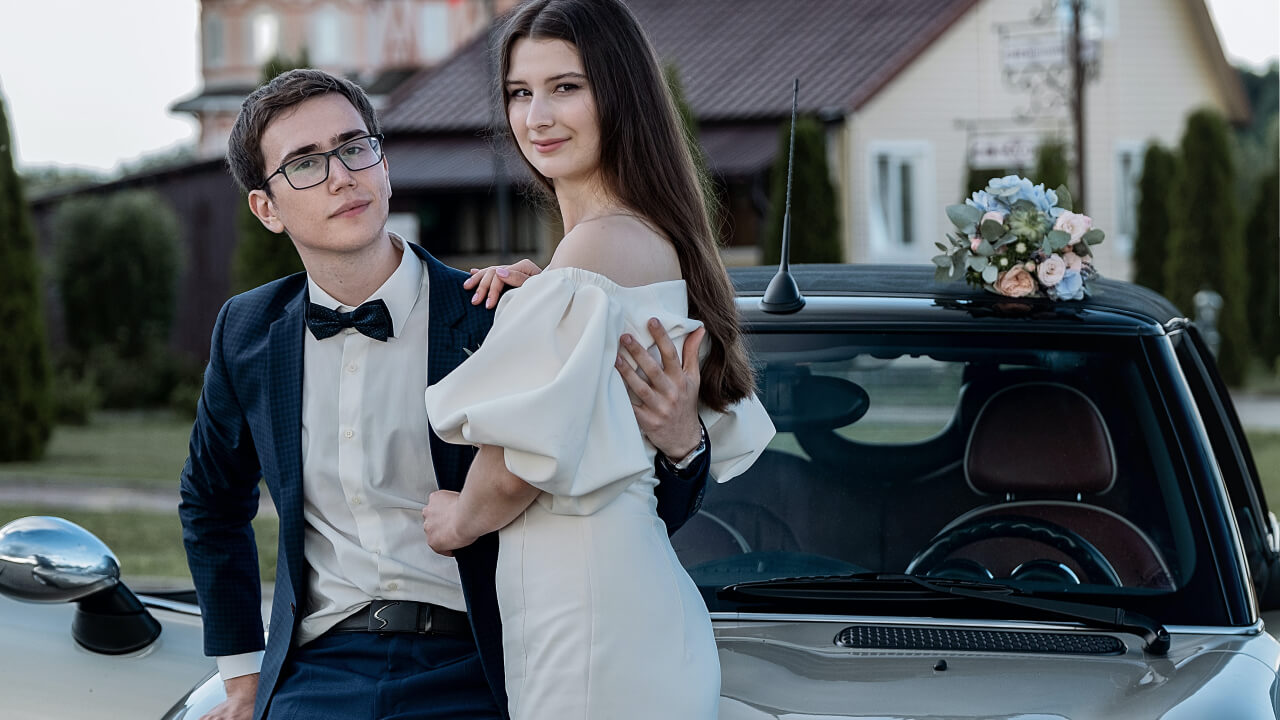 Picking the right reception outfit for brides may not be as meticulous as choosing a wedding dress, but you want to make sure you still look your best even when you're letting loose. Before you go off browsing through bridal shops once again, here are some things you should consider before saying yes to that dress:
Budget
Check your wedding budget first before buying anything. If you've already added allocated some funds to buying a reception gown for the bride, just make sure that what you're eyeing is within that budget. If wearing a reception outfit was more of a last-minute decision on your end but still within your budget, you can check out Divisoria bridal shops and wedding gown rentals to find fashionable and affordable options!
Theme
Although you may be out of the church (or court, if you're having a civil wedding), remember that your wedding still has an overall theme. Just like how your wedding accessories highlight you and your wedding gown, the best bridal reception dresses complement the wedding's theme while making you look and feel good!
Reception Activities
This one's a no brainer. That gorgeous mermaid gown might highlight your curves, but it's going to be difficult dancing in a tight fit! Make the most out of your reception by wearing an outfit that you'll be comfortable in. When choosing a reception outfit for brides, it's important to know what activities you'll be doing so that you can dress accordingly.
Style Tips for Reception Outfits for Brides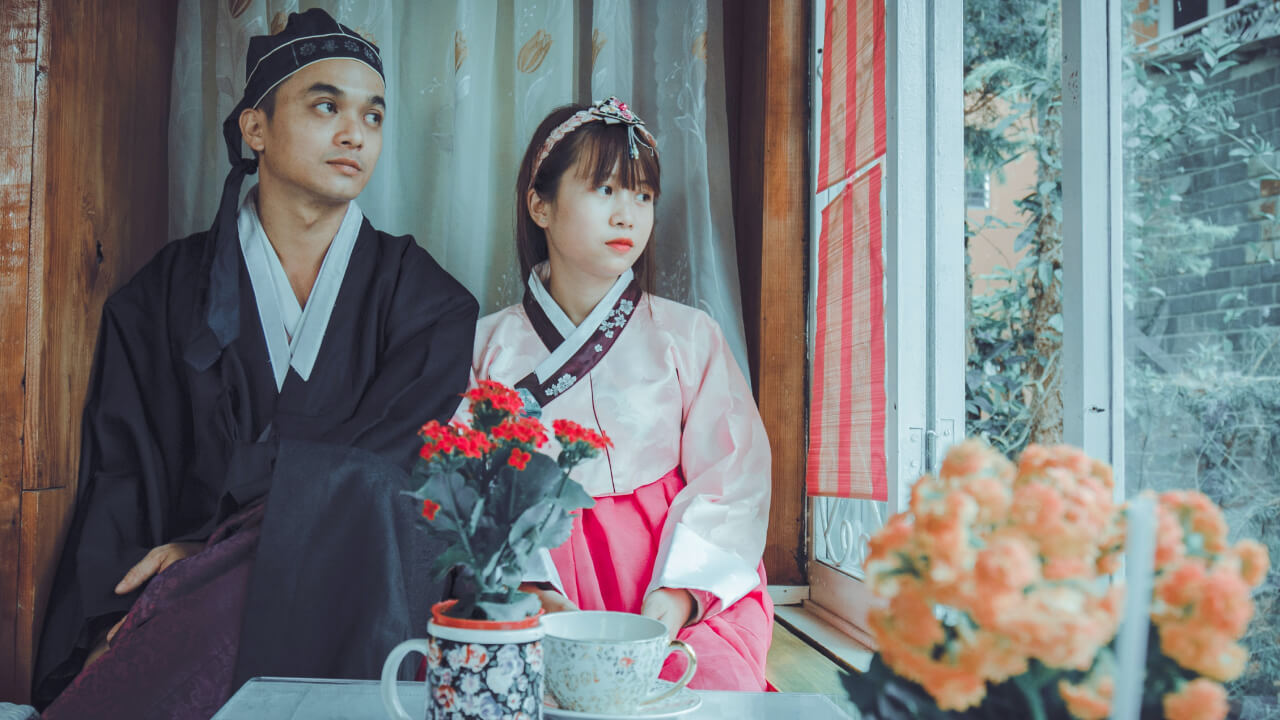 It's already hard to find one perfect dress, and now you're looking for another? Worry not! This one's for those who need a little inspiration while looking for the best bridal reception dresses.
For the Summer and Beach Brides
A wedding reception dress for a summer bride should make heat the least of her worries. Choose something light, airy, and loose-fitting so you can dance the night away without worrying about how sweaty you'll get.
For beach brides, consider wearing a mini or midi dress for your reception outfit so you don't have to worry about sand getting all over your dress!
For the Ones Who Don't Want to Wear a Dress
No one ever said you have to wear a dress to your wedding! If you're already dressing up in a gown for the ceremony, opt for a chic and elegant jumpsuit for the reception. Jumpsuits are a great way to stay comfortable while keeping in line with your dress code—making them a great reception outfit choice for brides!
For the Whimsical Brides
For brides with a unique fashion sense, use your reception dress to show of your whimsy. Browse through your pinned MET Gala photos and look for a fabulous reception gown fit for a bride.
If you're looking for simpler options, try out asymmetrical gowns or gowns with interesting design features, like tassels and sequins. When looking for a wedding reception dress for a whimsical bride, remember: it's best to have fun and get creative!
For Those Who Value Comfort
Sometimes, the best bridal reception dresses are those that make you feel comfortable. If you're looking for easy-to-wear pieces, consider buying a two-piece dress to your reception! Two-piece dresses are great, especially if you move around a lot, since they're easy to adjust. The best part? Two-piece dresses make bathroom breaks way easier!
For the Ones Who Want a Pop of Color
While it is traditional for brides to wear white, more and more brides wear non-traditional (aka, colored) gowns in their weddings. If you're not one to stick to traditions, go for a non-traditional bridal outfit and wear a gown in your favorite color. If you still want to wear white for the wedding ceremony, you can wear the colored gown to your reception instead!
For the Brides Who Want a Taste of Home
Sometimes, the best ideas are the ones close to you. If you're donning a Western gown for the ceremony, an awesome reception outfit for brides is to wear something from their heritage. Don something that shows off your heritage and show everyone how weddings are celebrated in your culture. For example, Korean brides may wear a hanbok or indigenous brides may opt to be wed in their indigenous group's traditional wedding outfits. An important thing to note is to be respectful of native and indigenous traditions! If neither you or your fiancé are a part of an indigenous or ethnic group, it's best to stay away from those practices.
For Those Who Fell in Love (with Two Dresses!)
No one said that reception dresses for brides can't outshine wedding gowns! If you find your heart being torn over two gorgeous wedding dresses, wear them both on your special day. Either way, all eyes are on you and you'll look fabulous all throughout the day.
Where to Buy Reception Outfits for Brides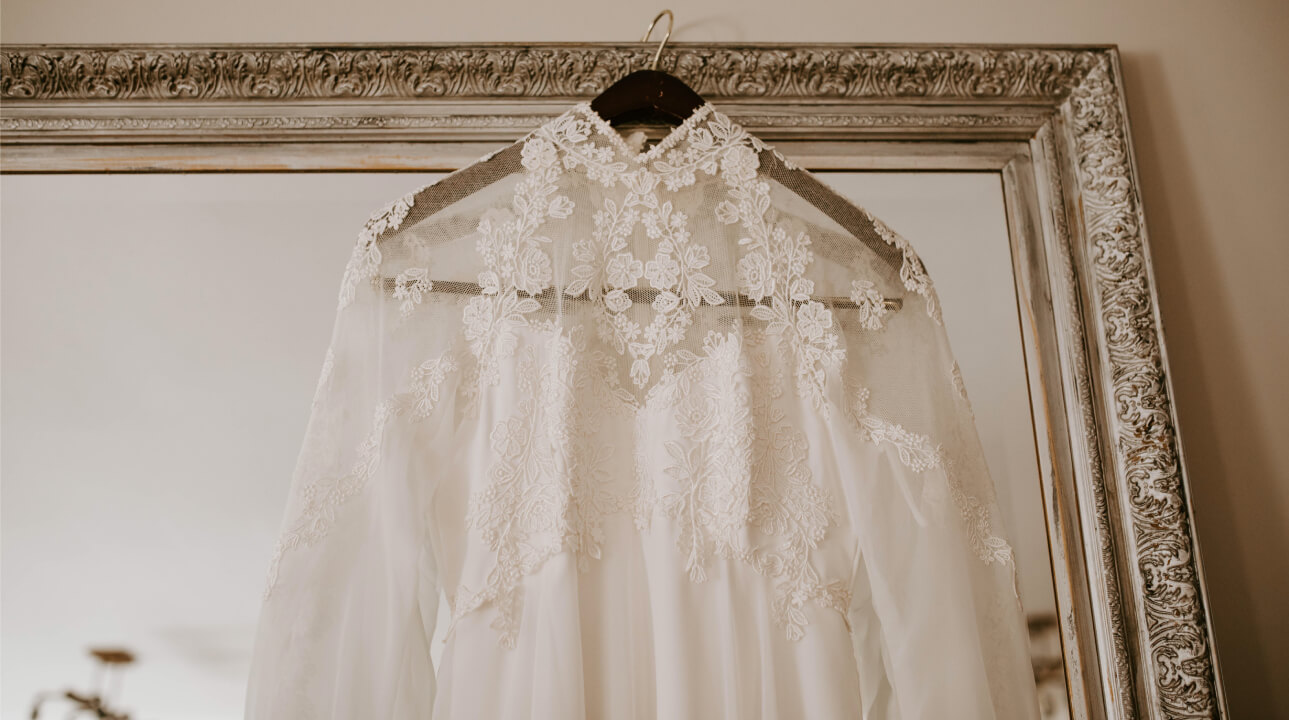 Generally speaking, reception dresses for brides are available in most bridal shops or anywhere they sell wedding gowns. If you're still looking for reputable shops, however, you can check out these stores:
Divisoria
Divisoria is a treasure trove for brides on a budget. Divisoria wedding gowns are always a steal because of their affordability and quality. Look around the bridal shops in the area and you're sure to find the perfect reception dress for brides on a budget!
Apartment 8 Clothing
Apartment 8 Clothing offers RTW dresses for all occasions. If you're looking something a bit more traditional, they do have a bridal collection as well. However, if you're looking for affordable, yet awesome reception outfits for brides, their catalogue offers a variety of dresses that you might like.
Bella Borromeo Atelier
Bella Borromeo Atelier has a RTW line ready for brides looking for reception dresses. These dresses are within the PHP15,000-30,000 range, so they're perfect if you have a little extra budget. However, if you want to splurge a bit more on your reception dress, you can definitely have an outfit custom made for you!
Antique Shops (Or Your Mom's Wardrobe!)
If you want to find a truly unique reception outfit, try looking in antique shops or raid your mom's wardrobe (i.e. ask her if she's willing to let you borrow her wedding gown). Old pieces are some of the best finds for bridal reception dresses because of how unique they are. If you're lucky enough to get your mom's wedding dress, you get to add a layer of history and sentimentality in your wedding.
Finding the Perfect Reception Dress
Wedding reception dresses are designed for brides to enjoy their wedding. As long as you look and feel beautiful, choose any outfit you want. After all, it is your special day. Happy dress shopping!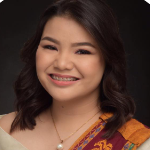 Joey Cole is a digital content writer from Laguna. When she's not looking at her task list, she's probably obsessing over another anime show, looking at pictures of food, or adventuring all over Faerun with her online DND friends.