With more and more couples opting to have an intimate wedding during the quarantine, brides don't always get to wear a ball gown as their wedding dress. That doesn't mean you should wear something you don't feel beautiful in! Find the perfect intimate wedding dress for your small backyard wedding with these wedding dress ideas:
Wedding Dresses for an Intimate Ceremony
From courthouse weddings to no guest weddings, brides have been finding ways to look their absolute, beautiful selves even without the glamorous wedding gown. Throw away the idea that a wedding dress for a small, intimate wedding has to be demure and boring! After all, whatever they say, it is your wedding day and you will be the one wearing the dress. Before you go on and choose a dress, here are some things you should consider:
Budget
As always, consider your budget first when you pick a dress. Most intimate wedding dresses don't have all the frills of a full-bodied wedding gown, so they are usually less expensive. An intimate wedding dress can cost anywhere from PHP 3,000 to PHP 20,000 but the price can go up (or down) depending on your dress choice. Before picking a dress, make sure that you've checked your wedding checklist so that there's nothing stopping you from getting that dress.
If you're not sure whether you have everything planned out, here's our wedding planning guide to help you make sure you've got everything you need.
Venue
This might seem unnecessary since most weddings today are held in small intimate wedding venues, but it helps to know if the venue would prevent you from wearing the dress of your dreams. Check the venue beforehand and pick a dress that's appropriate for it. After all, you don't want to wear a thin, backless dress in a venue that's way too cold. With a small ceremony, you want to make sure that you not only look good, but also feel comfortable. After all, you're going to be spending time with your closest family and friends! You should enjoy the entire ceremony and your intimate wedding dress should be the least of your worries.
Theme & Dress Code
An advantage of having a small wedding is that you can be pretty lax about the dress code. After all, no one expects you to strut around in a MET Gala gown with just ten to fifteen people around. You can still totally do that if you want to (it is your wedding after all!), just make sure that your wedding gown for the small intimate wedding fits the theme of your own ceremony.
For those opting for a more casual vibe or going civil for their wedding, make sure that your intimate wedding dress could pass as smart casual at the very least. Not only do you want to look respectable in government buildings, you want to make sure that you still look tasteful in the wedding photos. Don't wear overly revealing tops and bodices, flip flops, and slippers for your bridal outfit.
Body Type
Before anything else, let me preface that you can definitely wear anything you want! Understanding your body type, however, lets the wedding picking process go much faster. Knowing which outfits flatter your body shape ensures that you find a wedding outfit that will make you glow. Despite this, don't be limited by your body type. If you find a dress that calls out to you, try it on and see for yourself. If you feel beautiful in it, then that is all that matters!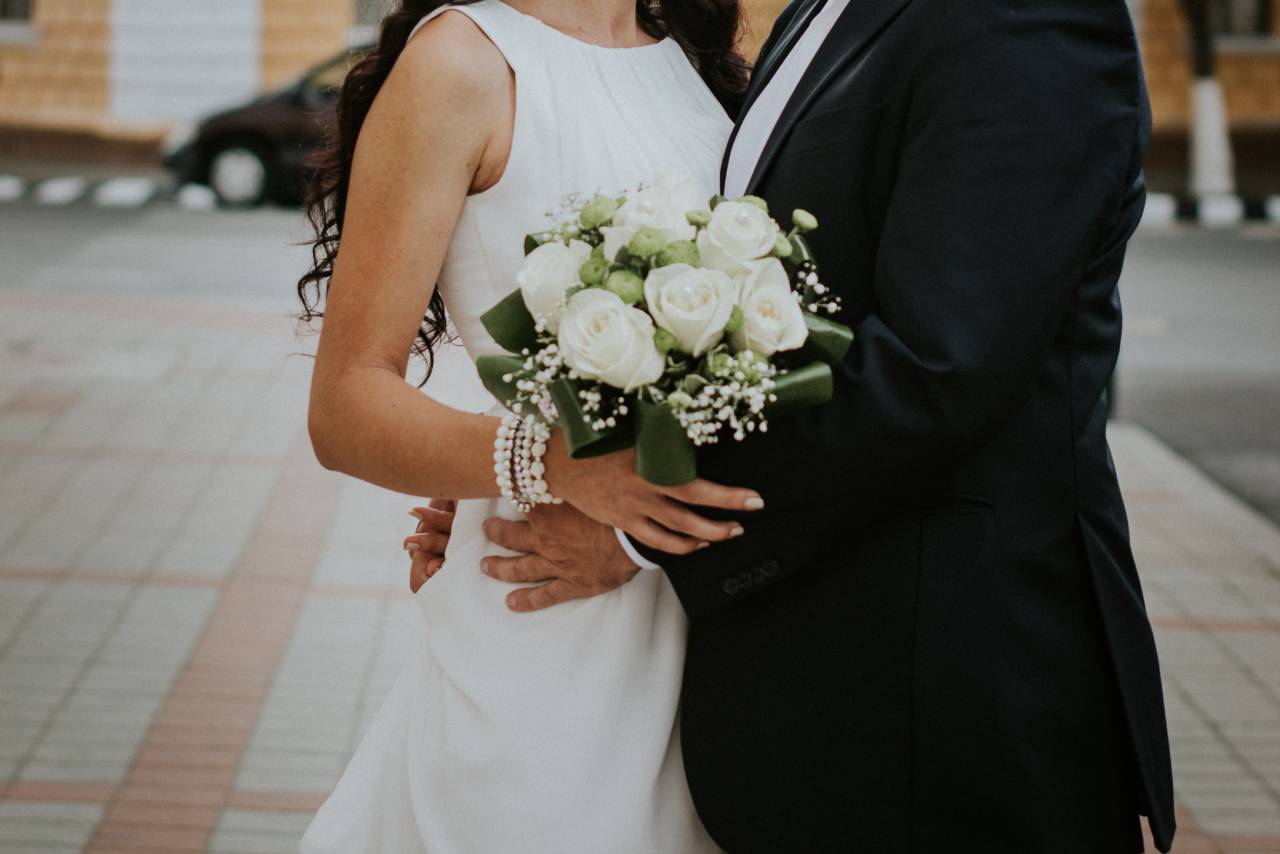 Intimate Wedding Gown Ideas
Still scouring through the internet for the perfect wedding dress for your intimate ceremony? Here are some of our suggestions:
Minimalist Gowns
If you go through Pinterest and other brides' photos, you would see that a lot of them are wearing minimalist wedding gowns. A minimalist gown is a good option as a wedding dress for an intimate ceremony because they are comfortable and easy to dress up or down. Check out Ariana Grande's wedding outfit for some bridal inspiration!
Lace Wedding Gowns
Who said lace was for ball gowns only? With the right cut and shape, your intimate wedding lace dress will make you the most elegant bride. Try for a lace maxi dress or a mermaid lace dress to highlight your curves.
Jumpsuits
An intimate wedding ceremony is the perfect excuse to wear a stylish jumpsuit. A sleek jumpsuit is as good as an intimate wedding dress. The best part? It's really easy to move around in!
Midi Dresses
Midi dresses have always been popular with civil wedding brides, but with the increase in small weddings, midi dresses have become a staple in bridal wardrobes. If you're having the wedding in a small space, a garden, or with a really small number of guests, wearing a midi dress gives your ceremony a casual yet quaint feel.
Colored and Patterned Dresses
Intimate wedding gowns don't have to be plain white! After all, with an intimate wedding ceremony, you don't have to worry about sticking with tradition. Pick your favorite color or an interesting pattern to give your ceremony a breath of fresh air.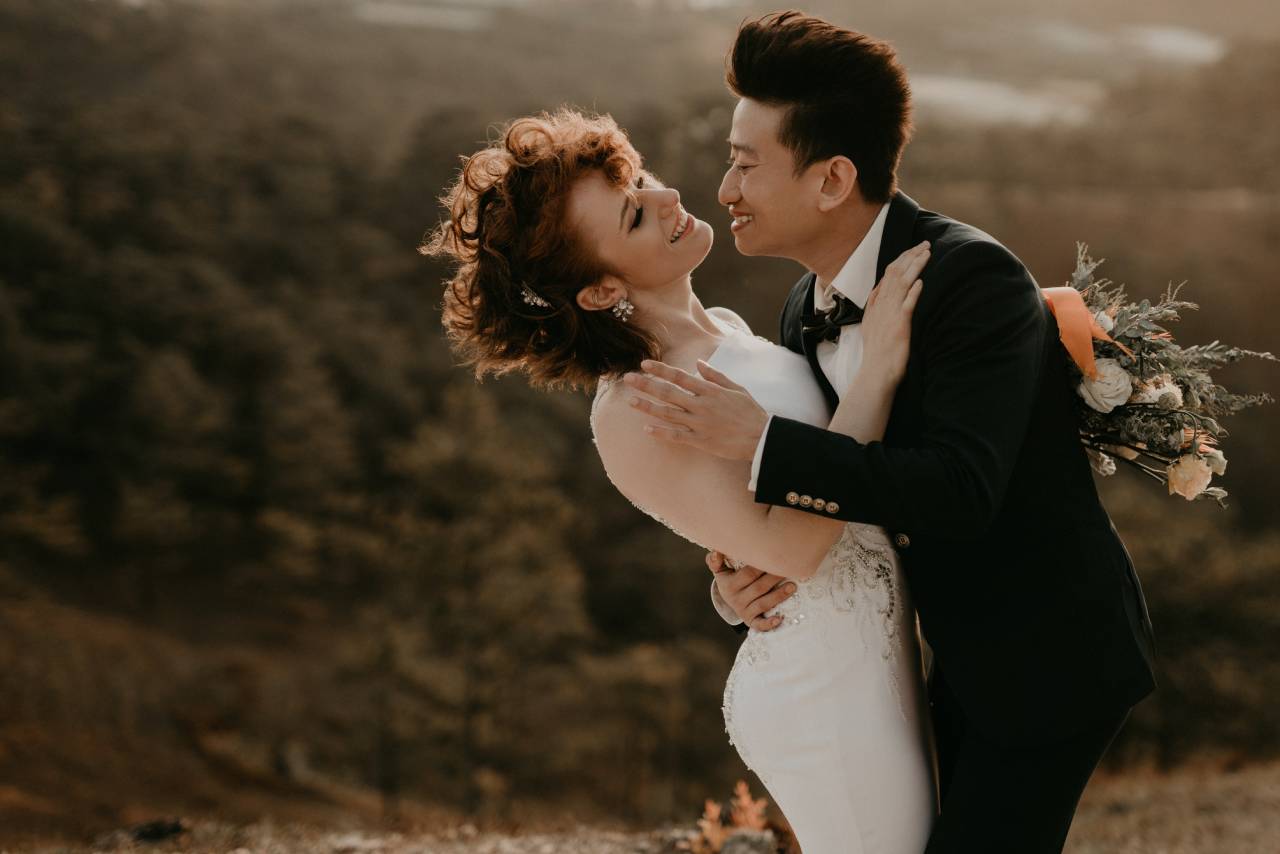 The Perfect Intimate Wedding Dress
Finding the right wedding outfit, regardless of whether it's a wedding dress for a small intimate wedding or a huge wedding, follows the same process. The most important thing is to find a gown that you find yourself beautiful in! Whether that be a ball gown or a midi dress, that is entirely up to you.
Have fun dress shopping and good luck with finding the dress!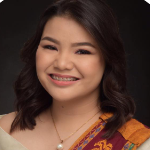 Joey Cole is a digital content writer from Laguna. When she's not looking at her task list, she's probably obsessing over another anime show, looking at pictures of food, or adventuring all over Faerun with her online DND friends.