Now that your wedding is getting closer and closer, you're probably feeling super excited and more than ready to celebrate you and your partner's union. With your wedding checklist all ticked out, you're probably feeling super prepared for your special day. Enter the topic of your wedding rehearsal.
Wedding rehearsals are often thought to be an extra formality in the wedding planning process. Here in the Philippines, rehearsals are not the most popular of practices–but that doesn't mean you shouldn't have one! After all, they're a good way to ensure that your special day goes off without a hitch!
Thinking about having one? We guide you through planning your very own wedding rehearsal with this guide.
What Is A Wedding Rehearsal?
A wedding rehearsal is a run-through or rehearsal for the actual wedding ceremony. It is usually conducted a day before with the couple, the officiant, select family members, and the principal sponsors in a wedding ceremony. Wedding rehearsals aren't very common here in the Philippines. However, even with the scarcity in wedding rehearsals in the country, you can still definitely have one for your nuptial celebration.
Aside from the actual rehearsal, however, there is another purpose for wedding rehearsals. It's to let you and your partner's family merge and get to know each other better. Normally, the rehearsal for your ceremony happens after dinner, allowing you to have a smaller and more private celebration for your nuptials.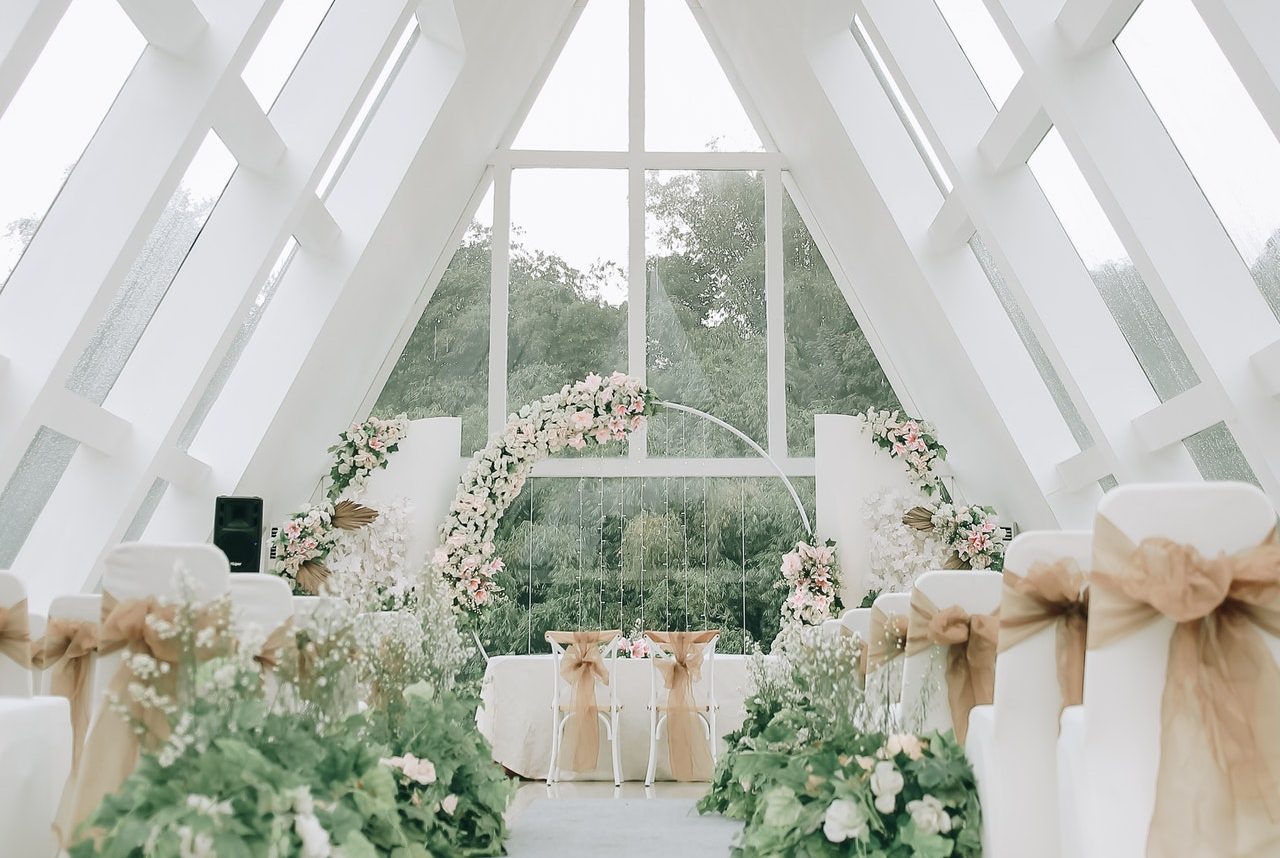 What Happens At A Wedding Rehearsal?
A wedding rehearsal is basically practice for your wedding ceremony. Just as the name suggests, a wedding rehearsal is where the couple and the most important individuals in their ceremony do a dry run of the actual wedding day. This is so everyone in your entourage knows when to walk, sit, stand, and go during your special day.
During a wedding rehearsal, it is vital to hash out the specifics of your ceremony in terms of timing and placing. One of the things you'll be practicing, of course, is the walk down the aisle. Whether you're walking with mom, dad, or both of your parents, this is your opportunity to make sure everything goes flawlessly. At your dry run, you can practice everything–from the first step you take when wedding march songs begin to play to the lines each speaker will read for the wedding mass.
An important thing to remember is that a rehearsal is not your actual wedding! A wedding rehearsal helps you nail down the basics, but it doesn't mean that that's exactly how your wedding will go. Since it's not your actual ceremony, you also don't have to reveal your vows or other heartfelt messages, so you can still have a genuine reaction during your wedding day.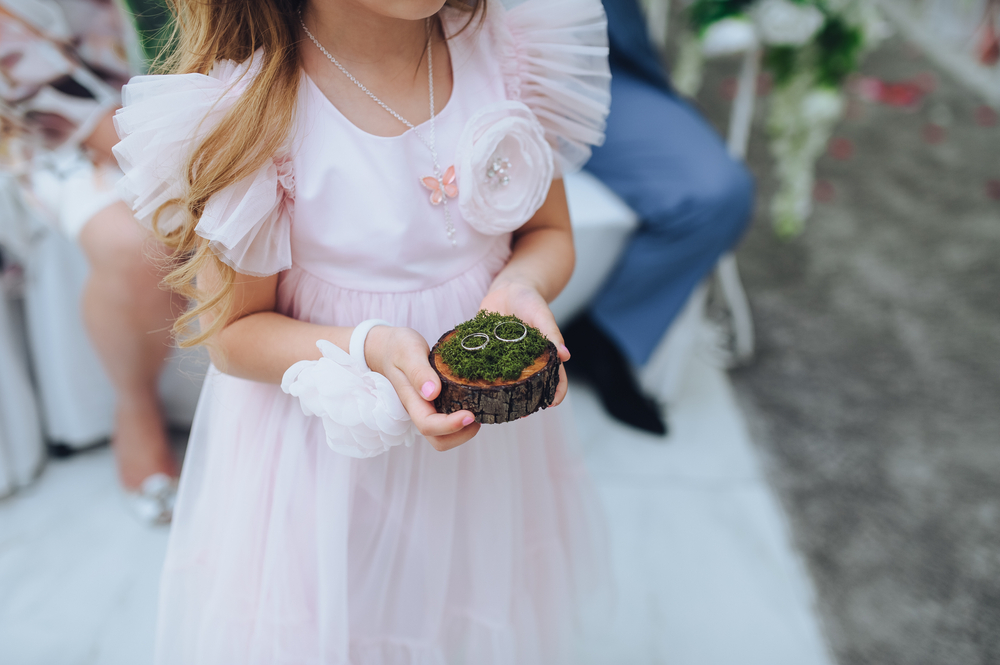 Do You Need A Wedding Rehearsal?
In the Philippines, wedding rehearsals aren't exactly a part of the standard wedding schedule. It's not exactly surprising either! After all, with all the things you have to worry about during wedding planning, a rehearsal is the last thing on your mind. That being said, a lot of brides (particularly in the West) will agree that a wedding rehearsal can save your ceremony from any unprecedented disasters.
So, do you actually need a wedding rehearsal?
Well, it really depends on you. There aren't any hard and fast rules on weddings and that extends to the occurrence of rehearsals too. Should you wish to forego the formality of having one, you are totally free to do so!
Before you completely close the door on having a rehearsal, it's always best to look at the scale of your wedding and the members of your wedding party. A traditional Filipino wedding entourage, for instance, will definitely have kids assuming the role of flower girl and ring bearer. In these cases, having the little ones attend the wedding rehearsal for your ceremony lets them know how to act on your special day. This also applies to entourage members who aren't that coordinated with you.
On the other hand, if your entourage, family members, and officiant are all good to go, then you don't need to pencil in a wedding rehearsal. Since everyone knows what to do, when they need to arrive, and are privy to the important wedding details, you don't have to worry about possible mishaps on their end. You can also opt to skip out of a wedding rehearsal if you're having a small and intimate wedding. With a smaller guest list and possibly a more casual setting, you don't really need to have everyone practice their lines, procession, and seating as it can be something that's fixed on your big day.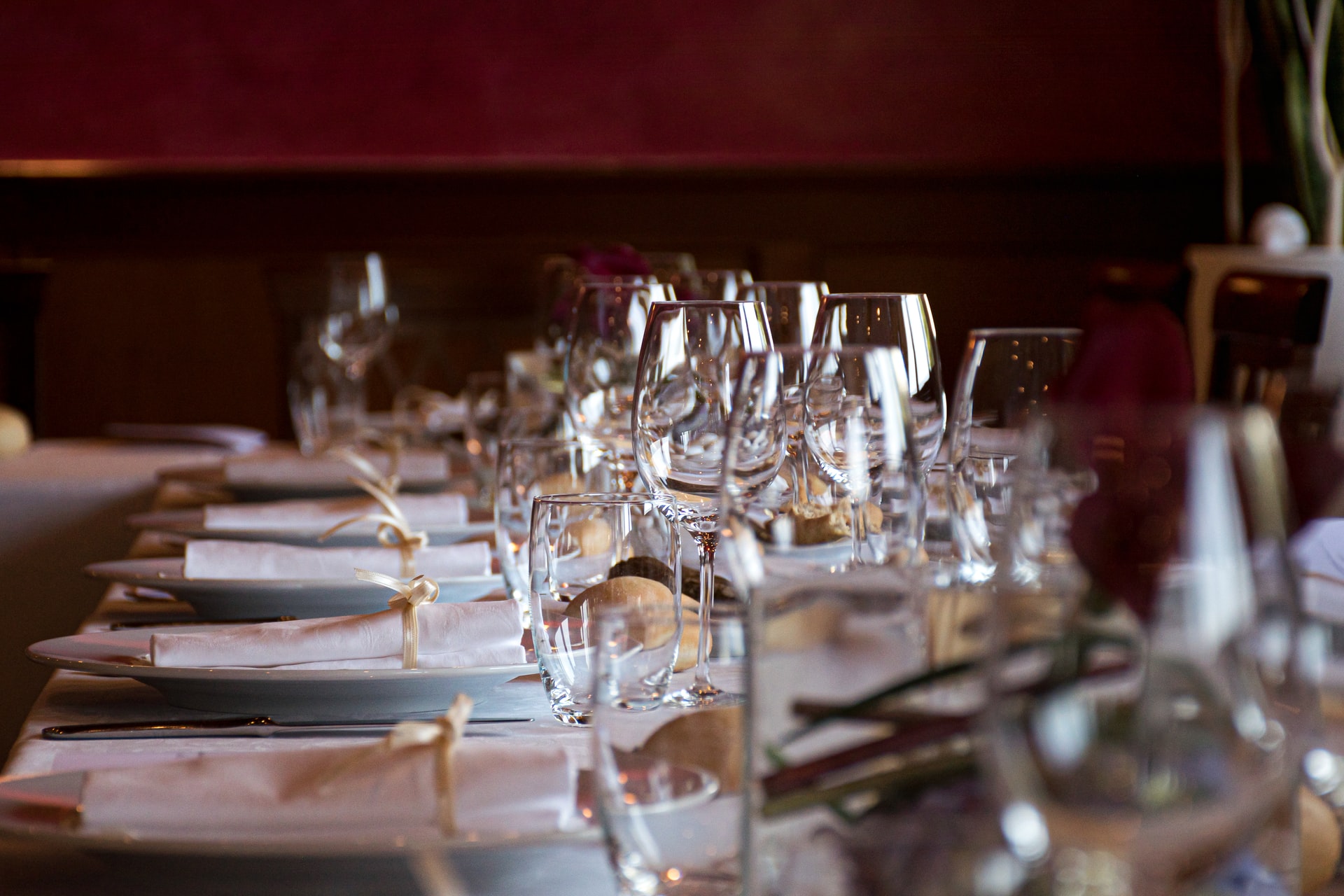 How Long Is A Wedding Rehearsal?
When we talk about wedding rehearsals, we're actually talking about the entire program for the night. That means both the rehearsal dinner and the actual dry run. Combined, the dinner, the dry run, and the possible small celebrations can take up to a good four hours!
If we're talking about the actual dry run, a wedding rehearsal can actually last up to a good 45 minutes. Of course, a grander wedding will probably have a longer dry run than a simple or intimate wedding. A wedding rehearsal can be as short as 20 minutes or as long as 1 hour, depending on how big your wedding is.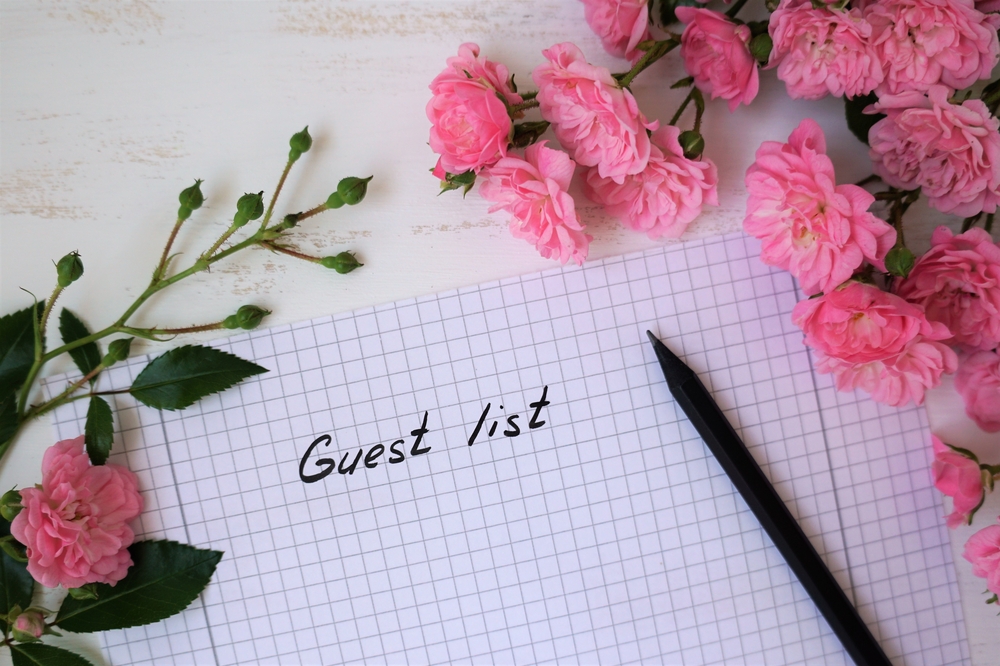 Who Should You Invite To Your Wedding Rehearsal?
A wedding rehearsal isn't supposed to be as complicated as planning your actual big day, but there's one thing that might stump you: the guest list. Finalizing a wedding guest list can be challenging, but with a wedding rehearsal around, you might feel overwhelmed by the prospect of having to create another. Thankfully, choosing the attendees for your rehearsal isn't a complicated process.
Your wedding rehearsal guest list should include you and the people of note in your ceremony. That means everyone who will have a big role during your wedding. This means having your families, the maid of honor, the best man, principal sponsors, the flower girl, the ring bearer, and the rest of the entourage.
Aside from your entourage, you should add your officiant, ushers, readers or special performers, the musician or band who will play the wedding march song, and your wedding coordinator to the guest list. While some of these individuals may not be the closest to you or your partner, inviting them makes it easier to anticipate how the actual wedding ceremony will go. With a wedding rehearsal, these individuals will have a clear picture of how they will function during your special day and will be able to adapt accordingly should the dry run show any difficulties.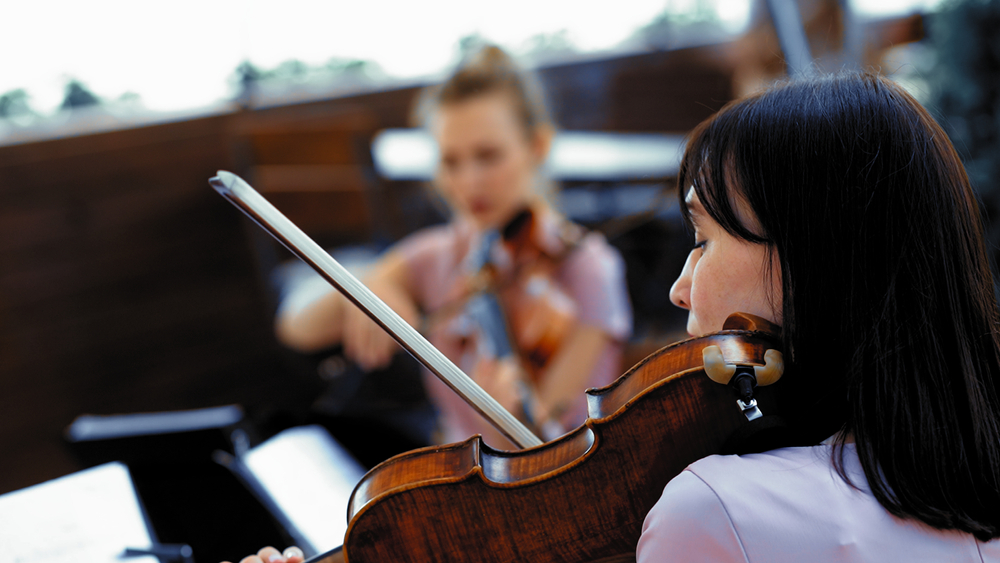 Wedding Rehearsal 101: A Guide to the Basics of Rehearsals
Think of your wedding rehearsal as something akin to a general rehearsal for a big production. If you think about it, the comparison isn't too far off–grand weddings are a big production number with all the preparation done prior to your wedding day! So how do you plan for your wedding rehearsal?
Wedding rehearsal planning need not be too complicated. Unlike your actual ceremony, you don't need to specifically plan for anything new as you'll be primarily concerned with the dry run for your ceremony, as well as the private celebration with your closest family and friends. All you really have to ensure is that you have food and a venue to comfortably hold the rehearsal for your wedding ceremony.
Here are two things to consider when planning your wedding rehearsal: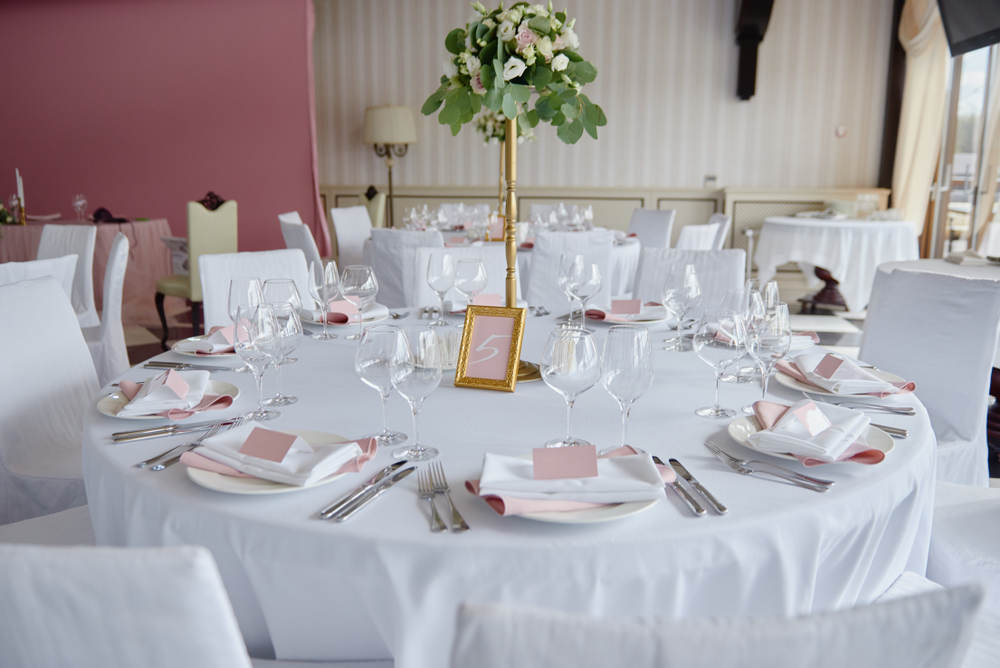 Venue
Since a rehearsal is essentially a dry run of your nuptials ceremony, you will need to find a suitable venue that will allow you to recreate the flow of your wedding. Many wedding venues will accommodate you should you choose to have a wedding rehearsal, so it's always best to ask your wedding coordinator and the venue's point person if there are any additional fees or arrangements needed to make this possible.
Additionally, since you will be having a rehearsal dinner beforehand, it is also important to have a place where you and your guests can celebrate comfortably. Some wedding venues will have an area where you can hold a small reception or dinner. If your venue has an appropriate place for your rehearsal dinner, then you can opt to have the small celebration there. Otherwise, you can find an intimate restaurant nearby so you don't have to travel too far to get to your wedding venue.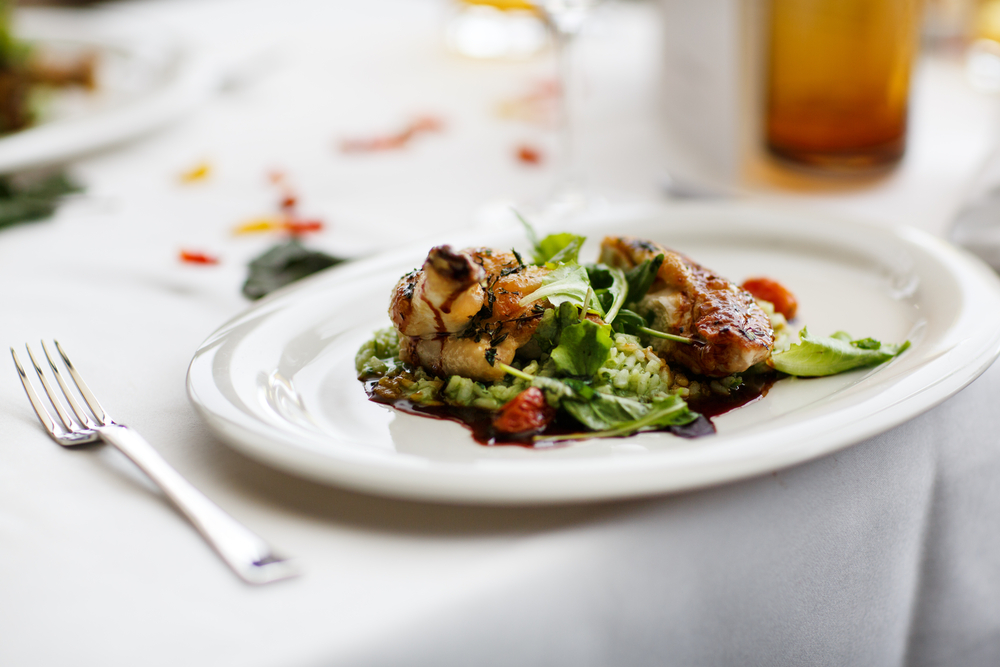 Food
Food is a necessity for any celebration–and a rehearsal dinner is no exception! While you don't have to serve cakes or anything too grand, ensure that your guests have a nice meal for the evening as they will celebrate your union privately and intimately before the big day. Even though you're not serving an extravagant buffet, a simple yet delicious meal will always be a good way to warm the hearts and thank the people closest to you.
Another practical option for having food at your wedding rehearsal is to avoid people running off. With a dinner beforehand, people won't really have to worry about their own meals and will make the program flow faster. Ensure that everyone, including your ushers, musicians, and wedding coordinator, has food so that you don't have to worry about them disappearing before the actual dry run too!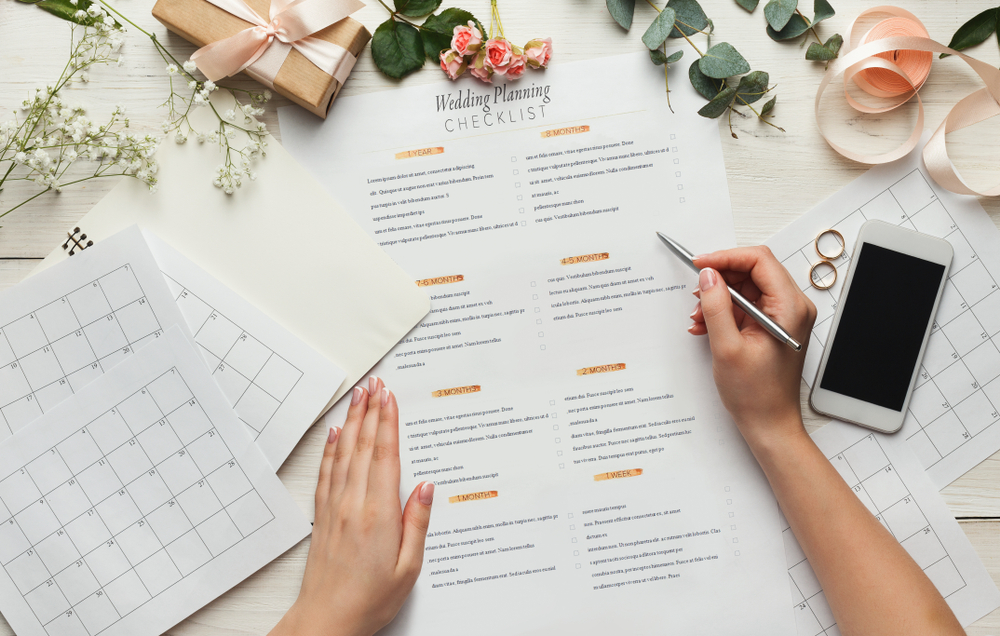 Plan for the Best!
It's no secret that wedding planning can be extremely stressful. With all the details you need to worry about, it can get overwhelming pretty quickly. As the date to your big day approaches, you might feel worried about the little things too.
A wedding rehearsal is here to lessen your stress on your actual wedding day. With a dry run, you get to iron out the small details for you and your entourage. At the very least, you can rest easy knowing that everybody knows what to do, how to act, and when to do certain things. It's a big stress reliever if you feel like you'll overthink the tiny details on your special day.
Of course, we know that every couple and every wedding is special and different. Wedding rehearsals aren't a necessity–and if you don't want one, you can certainly opt to not have one. At the end of the day, it's up to you to decide what works best. All you really have to do is plan and hope for the best and look forward to you and your partner's special day.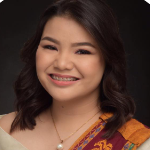 Joey Cole is a digital content writer from Laguna. When she's not looking at her task list, she's probably obsessing over another anime show, looking at pictures of food, or adventuring all over Faerun with her online DND friends.