It's the last night of singlehood for the groom! Aside from the party planning and setting up the activities for a memorable stag night, there's one other thing you need to be thinking of – bachelor party gifts! With these gifts working as both a party keepsake and a thank-you gift for everyone who came out to celebrate, they typically take a considerable amount of time to plan, from deciding which gifts to give out to ordering the packages for the party. To help you decide on the best bachelor party gift to give out on the groom's stag night, we've compiled the best – and funniest – options you can choose from!
But First, Who Buys the Bachelor Party Gifts?
The planning for a bachelor party typically falls on the groom's right-hand man, as part of his role as best man. By default, buying the bachelor party gifts may also be handled by the best man, but can also be delegated to another groomsman to assist in the planning. However, in some cases, the groom may choose the bachelor party gifts to say thank you for attending the bachelor party and celebrating with them. If you're the groom, just make sure to organize it with the best man so that both of you are on the same page when the bachelor party gifts will be needed!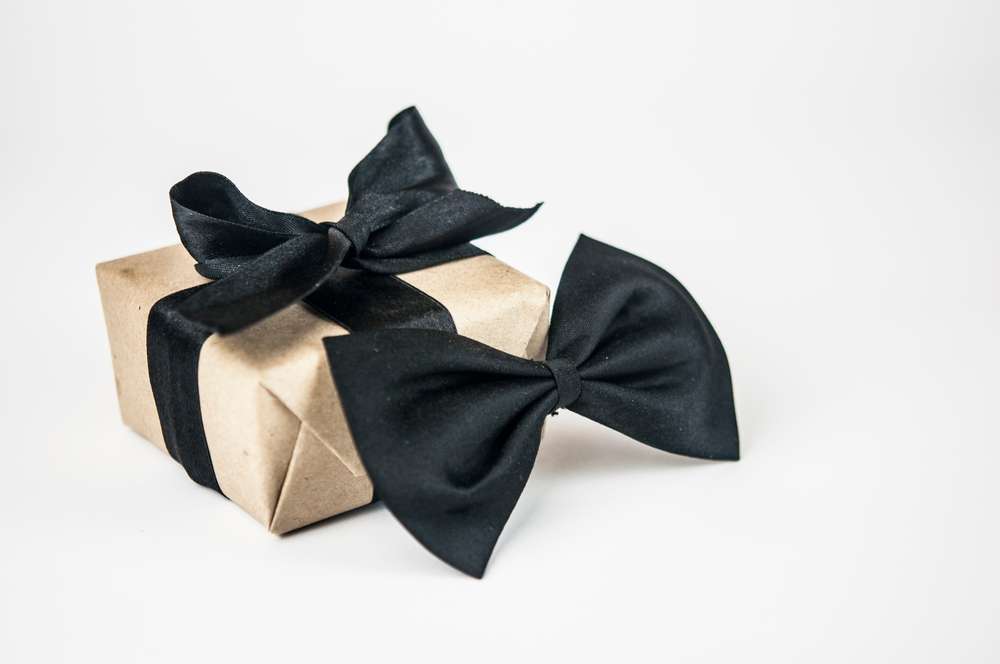 15 Unique and Funny Bachelor Party Gifts to Choose From
Want the groomsmen to bring home memorable and fun bachelor party gifts that may also be useful? We've compiled some of the best choices for you, along with a few bachelor party gift ideas that will surely make your friends and family laugh or giggle.
View this post on Instagram
Polarized Sunglasses
Give your groomsmen some polarized sunglasses so they can shield their eyes from the harmful rays of the sun – not to mention they'll look extra dapper with their new eyepieces. You have the choice of finding good quality standard polarized sunglasses or bamboo sunglasses from either Kahoy Collection or Wodd.
Wodd offers a variety of polarized sunglasses in the standard style of the wayfarer frames, offering a classic and familiar look for your groomsmen. But if you're looking for more stylish and unique frames made from bamboo, go to Kahoy Collection where they offer aviator-style frames and even octagon-shaped ones for a more unique look. Visit their websites at KahoyCollection.com, and Wodd.ph to see their catalogue.
Party Beer Belts
What's a bachelor party without beer and liquor, right? Give the groomsmen their own insulated party beer belts so they can walk around with a belt full of canned beer, so they'll never run out throughout the night. If they do, they just need to run to the nearest cooler and refill their belts – Easy and useful for party nights! What more is that it would be a sight to behold finding a group of men just enjoying their night with individual beer belts.
Personalized Beer Mugs
For a more classic bachelor party gift idea, you can go for personalized beer mugs with their engraved names and the date of the bachelor party. This would be a great souvenir for an eventful night, and they'll surely remember your bachelor party every time they bring these mugs out to drink a pint.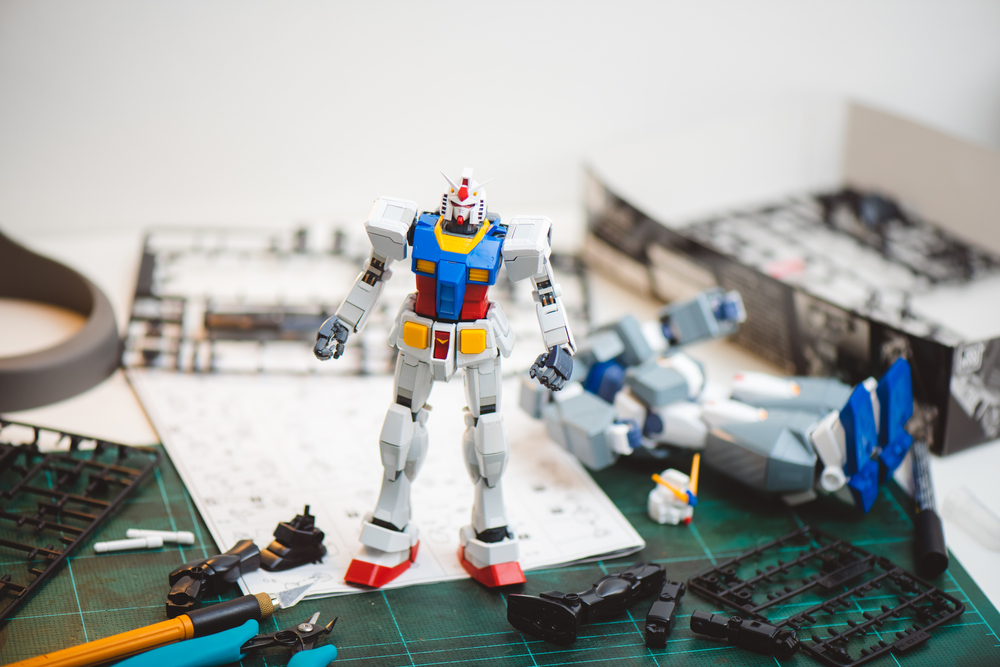 Lego Sets or Gundam
Lego sets and Gundam/Gunpla model kits aren't just for kids. If you know that your groomsmen enjoy tinkering and assembling scale models, what better bachelors party gift than their own Lego set or Gundam kits to bring home? There are hundreds of models and sets that you can choose from, from Lego Buildings and Star Wars sets to the Real Grade and Perfect Grade Gunpla model kits. Find the best ones to fit each groomsman's personality, and maybe you can even ask them for updates once they've assembled them!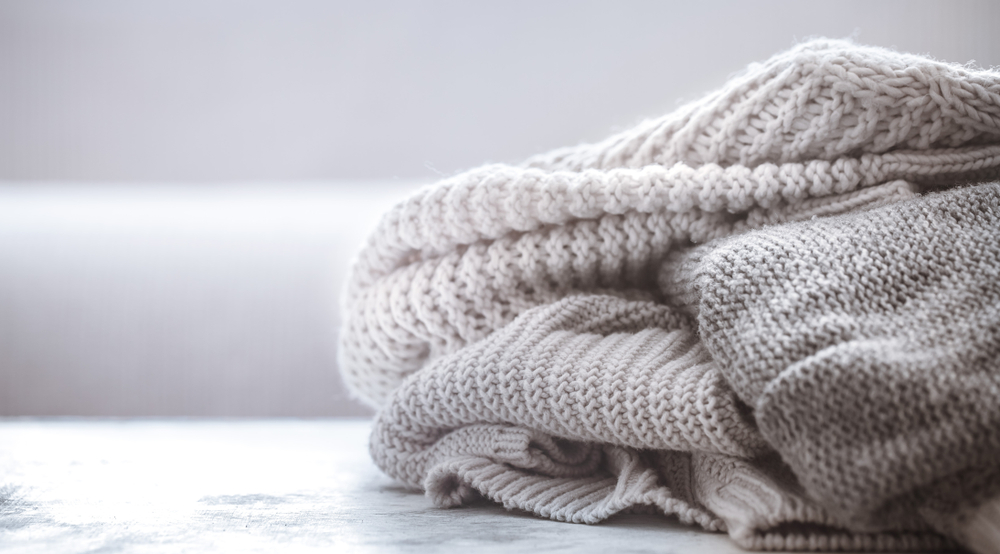 Ugly Sweaters or Ugly Suits
One creative bachelor party gift idea you can try is to give away ugly sweaters or ugly suits at the start of the night. You can require the groomsmen to wear the sweaters and suits for the rest of the night for some memorable photos and videos. Try to choose bright patterns for the suits that they probably wouldn't be caught wearing during normal days, and maybe a few embarrassing ugly sweaters for an entertaining night out. Not only will these be extremely funny bachelor party gifts, but they'll also be able to use them as soon as the party starts.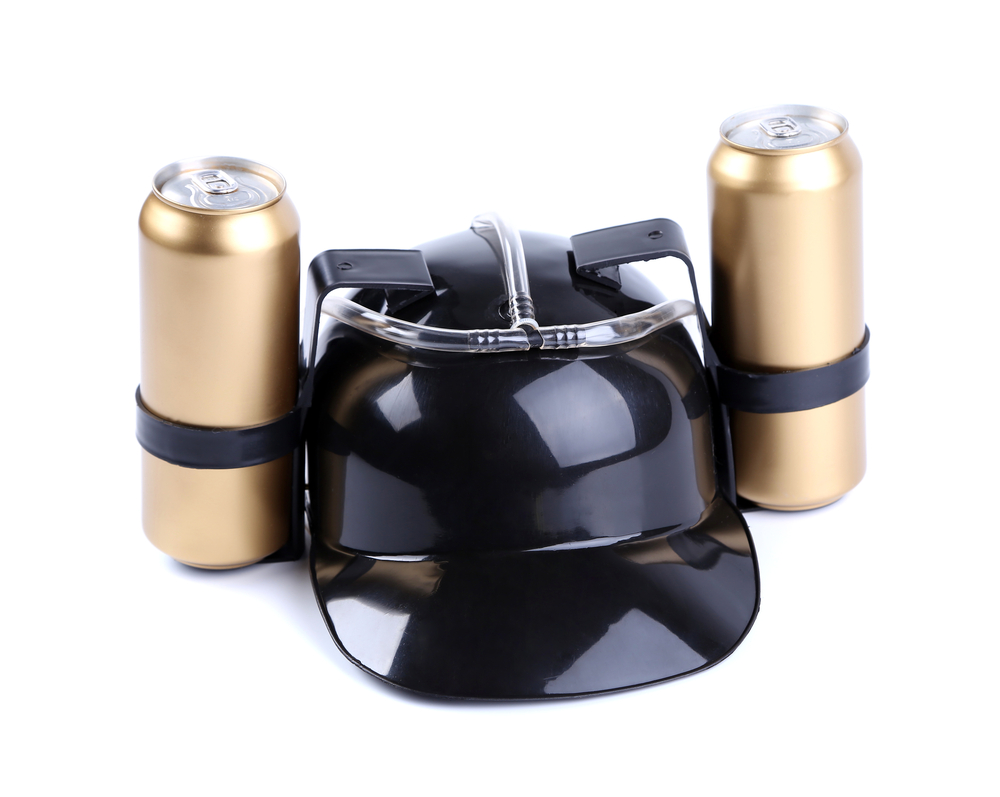 Beer Helmets
Ever wanted a beer helmet for that hands-free experience when drinking? Give your groomsmen their very own beer helmets are their bachelor party gift so that they can keep their hands free for the whole duration of your bachelor party. If you're toying with the bachelor party idea of a game night, beer helmets would work really well, since you and the other groomsmen wouldn't need to walk around holding their drinks anymore.
Scented Candles
Scented candles aren't just for women! Give scented candles for men as your bachelor party gifts and let your groomsmen enjoy a relaxing night with candlelight and a few comforting scents of black fig, blue vetiver, and vanilla and tobacco. You can check out Manly Indulgence for creative and strong scent selections that everyone will surely enjoy. Visit ManlyIndulgence.com and check out their "distinct and thoughtfully crafted candles."
View this post on Instagram
Customized Bobble Head Figures
Want something that's unique and will be extremely memorable for everyone? Get each groomsman a bobble head of their own. You can even transform them into their favorite superhero for a more personalized option! You can check out Bobbl3d.com.ph or 3d2go.com.ph and see what they can do for you and the other groomsmen.
Personalized Bottles of Wine or Champagne
For a much more sophisticated bachelor party gift idea, consider giving away personalized bottles of wine. One great wine supplier that you can visit is Manila Premiere Wines, a local distributor that offers a rich selection of wines and champagne. You can choose the wine that you'll be giving away depending on your preferences and taste. Check out their selection at Manila-Premiere-Wines.com, and you may also inquire if you have any budget constraints.
Baguio's Infamous Barrel Man
A wooden doll or statuette that's sold in the highlands of Baguio, the barrel man is an infamous mainstay in almost all souvenir shops in the city. What's funny about the barrel man is that it's a crude figure that'll surely surprise anyone who's never seen one or much less removed the barrel. Why? Well, find out yourselves if you're planning on giving them out as bachelor party gifts.
View this post on Instagram
Personalized Flasks
Do you know that hip flasks were invented for the sole reason of allowing people to bring alcohol wherever they want? Give the groomsmen this "freedom" by gifting them personalized hip flasks as their bachelor party gift or souvenir. If you're planning on giving away high-quality flasks, consider sourcing them from HipFlaskPH.com where you can find complete sets of hip flasks with shot glasses, corkscrews, and even a chessboard and chess pieces.
View this post on Instagram
Local Coffee Bean Sets and Brewers
Almost everyone today is a coffee drinker, especially when everyone wants to stay awake for the whole day. If the groomsmen and other bachelor party guests are big coffee lovers, consider giving away coffee gift sets so that they can try new flavors and brewing methods aside from their usual brews. For a few options, you can check out Curated.ph for gift boxes and packages that showcase the best local coffee beans in the Philippines.
Hangover First Aid Kit or Bags
Don't let your groomsmen solve their hangovers the next day on their own. Let them go home with a hangover first aid kit or bag, complete with all the things they'd need for what will probably be a challenging morning after the bachelor party. Complete with hydration crystals, a few headache medications, gum, and a few other hangover essentials, your groomsmen will surely be thankful for this bachelor party gift.
Make The Groom's Bachelor Party Memorable With These Unique Gifts
As the best man, you're in charge of a lot of things, from planning the bachelor party to making sure the wedding proceeds without a hitch. Since we know that planning anything related to a wedding isn't an easy task, we've written this article to help you decide on the best bachelor party gift, or even give you a rough idea of the best wedding gifts you can give to the groom. We hope that this article helped you decide or at least gave you a few options for your bachelor party gifts. If you did and you decide to go for any of the things we've listed above, please do let us know!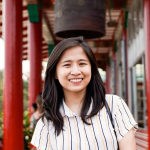 Donna spends 50% of her time writing, and the other 50% napping, snacking, or befriending stray cats.