https://www.pinterest.ph/pin/3518505950685826/
https://www.pinterest.ph/pin/583497695473636974/
When it comes to wedding planning, all couples want their weddings to go off without a hitch from start to end. From sending out the invites to ironing out the details of the venue and the entourage, everything needs to be in order. And as your wedding day arrives, you'd want to welcome your guests and kick off your wedding weekend. This is exactly what a wedding rehearsal dinner offers you – a chance to mingle with your guests and welcome each one before the actual wedding takes place. In this article, we will discuss what a rehearsal dinner is, who attends it, and other important details on how to successfully plan a rehearsal dinner.
What Is a Wedding Rehearsal Dinner?
In a way, a wedding rehearsal dinner works as an informal welcome party for your guests after the rehearsal for your wedding ceremony. After your wedding coordinator irons out the wedding procession as well as the other things that need to be practiced for your wedding's smooth sailing the next day, guests are ushered to the wedding rehearsal dinner. While a rehearsal dinner is typically done as a formal sit-down affair with your entourage and wedding guests, some couples opt for much more casual and laidback options. This all depends on your preferences. You can plan your rehearsal dinner as a formal banquet, an afternoon tea party, or just a casual night event at a bar.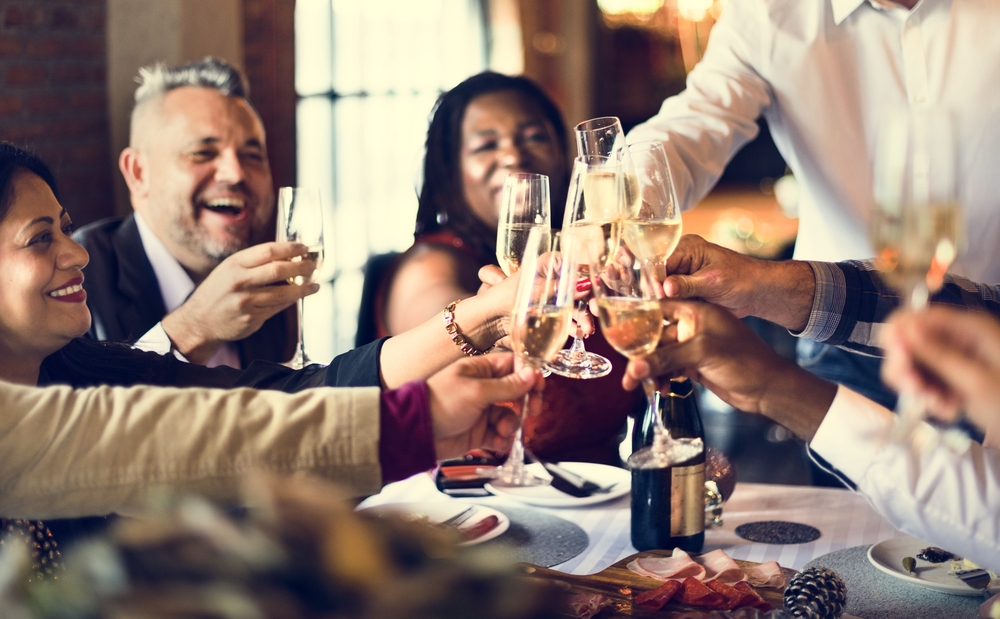 Who Attends the Rehearsal Dinner?
This highly depends on who you want to invite for your wedding rehearsal dinner. Just to be clear, you don't need to invite all your guests to your rehearsal dinner. You can make it an intimate affair with those who are closest to you, maybe your friends and intermediate families together with your principal sponsors in your wedding, so that you can spend the night reminiscing, catching up, and just enjoying the whole night with the people who matter most to both of you. You can limit your guests to just your wedding entourage, or you can include other people you'd want to see the night before. It's up to you to choose who gets an invite.
What Happens at a Rehearsal Dinner?
A rehearsal dinner can be just as simple as a casual dinner between those closest to you, or you can add in a rehearsal dinner program for speeches, toasts, and other activities. The maid of honor and best man may deliver their speeches at the rehearsal dinner and recount memorable and funny tales and stories about the couple that close friends and family will appreciate – but remember that these are different from the wedding speeches they'll deliver during the reception! As for the toasts, the couple typically proposes a toast to both sets of their parents, thanking them for their role in their lives. The toasts can be sentimental, or they can be light-hearted and fun – it's up to you.
The soon-to-be-wed couple may also take this opportunity to give out special gifts to their families and friends ahead of the wedding.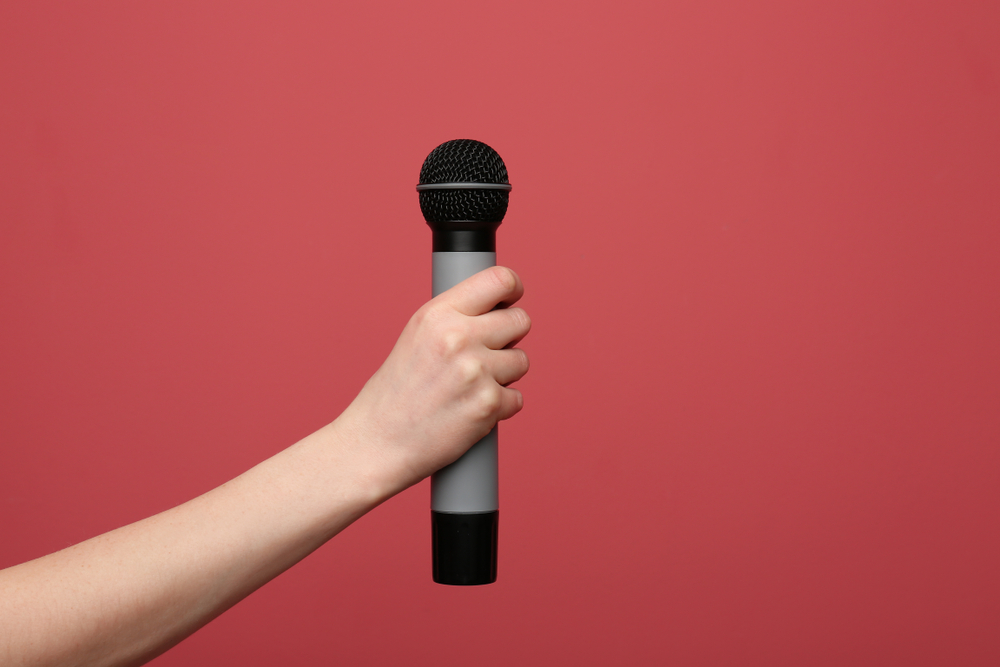 Who Plans or Hosts the Rehearsal Dinner?
Following deep-rooted tradition, the groom's family is expected to plan and host the rehearsal dinner as a gift for the couple. This dates back to the period when the bride's family is expected to spend on the entirety of the wedding ceremony.
However, since modern times are now changing the overall setup of wedding planning, anyone can host and plan the rehearsal dinner, be it family members, friends, or siblings. In some instances, the couple themselves plan the rehearsal dinner so that they can be as hands-on as possible, and so that they can ensure that every step before the wedding is already polished months before.
How Much Should I Spend on a Rehearsal Dinner?
This highly depends on your budget, the venue, and on the number of people you're planning to invite. If you're planning to have an intimate rehearsal dinner between you, your family, and your closest friends, you may significantly cut costs if you're planning on a buffet rehearsal dinner or on a per-plate setting. There are plenty of wedding caterers who offer about PHP500 to PHP1,500 per head for a moderately-priced dinner, so you may spend between PHP15,000 and PHP45,000 if you're planning on hosting a rehearsal dinner party for 30 people.
How Do You Plan a Wedding Rehearsal Dinner?
If you're having trouble planning your rehearsal dinner, we've compiled some of the most important parts that you can iron out first to make planning your rehearsal dinner easier.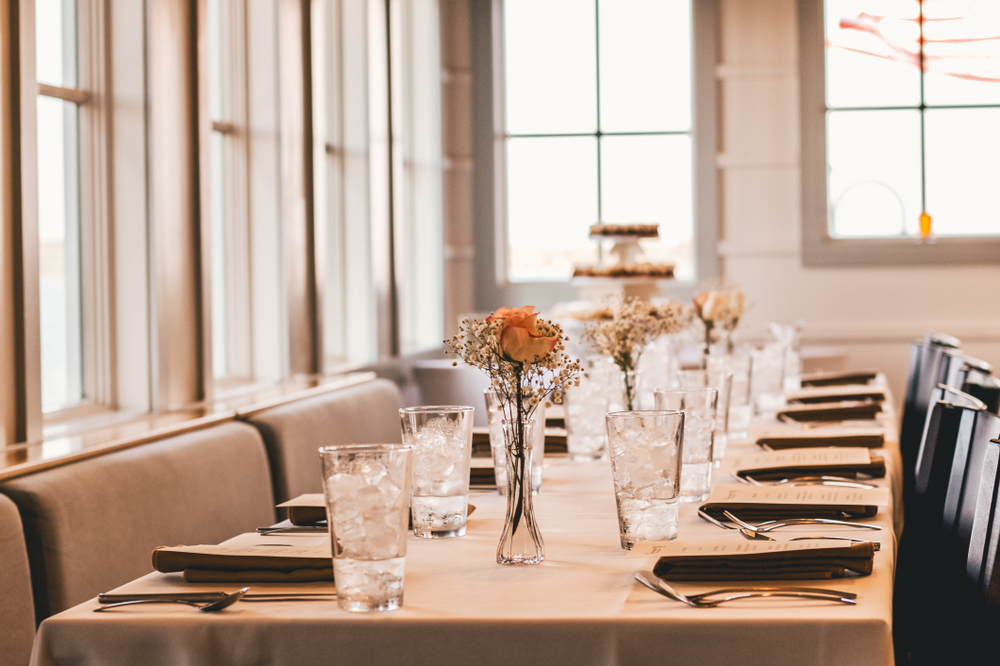 Venue
Before you start planning the technicalities of your wedding rehearsal dinner, you first need to find the most suitable venue for your wedding rehearsal dinner. If you're having a destination wedding, consider a restaurant or a place near your accommodations to ensure that your rehearsal dinner guests can easily travel to and from their hotels.
If you're having your reception at a hotel's events place, there's also the option of making reservations at the hotel restaurant for your wedding rehearsal. This will make it much more accessible to your guests and family since the majority may already be checked in at the same exact area.
Invitations
Your wedding rehearsal dinner invitations may be a formal invite similar to the layout of your Save-the-Dates. Include the time, venue, and recommended attire so that your guests will have all the essential information without any confusion. However, since wedding rehearsal dinners may also be a casual event, you can extend the invites through a call, a text message, or even an email to the people you'd want to invite. Just make sure to give them a heads up a few weeks prior to your wedding to make sure that they'll be available, and they wouldn't have any other plans during your rehearsal dinner.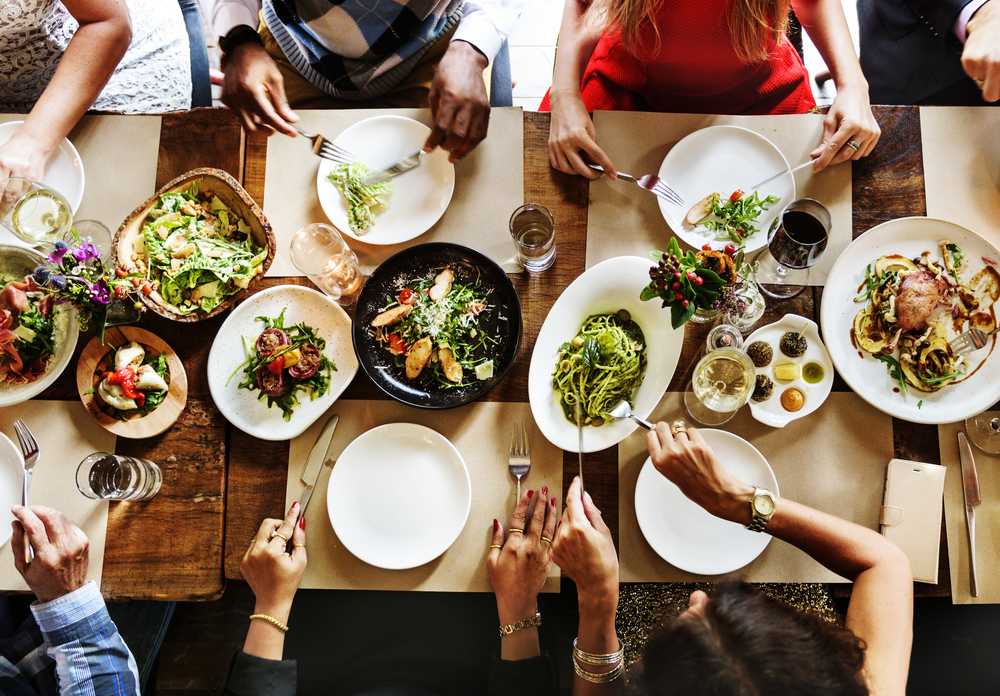 Food
If you're planning on holding your rehearsal dinner at a restaurant, make reservations as well as advanced orders of food specifically for your guests. Take note of your friends' and family's preferences as well as potential allergies so that you can personalize the dishes that you'll be ordering in advance from the restaurant. Another option is to have it covered by the wedding catering service you've hired for your reception. This will make it easier for you to plan since your wedding caterer is already knowledgeable of your food preferences, so they can offer you a menu selection that you may want to avail for your rehearsal dinner. You might even get a great deal since you'll be hiring them for two different events.
For a more casual event or picnic, you can hire food trucks or small food stalls where your guests can take their pick of which dishes and snacks they'd want to try.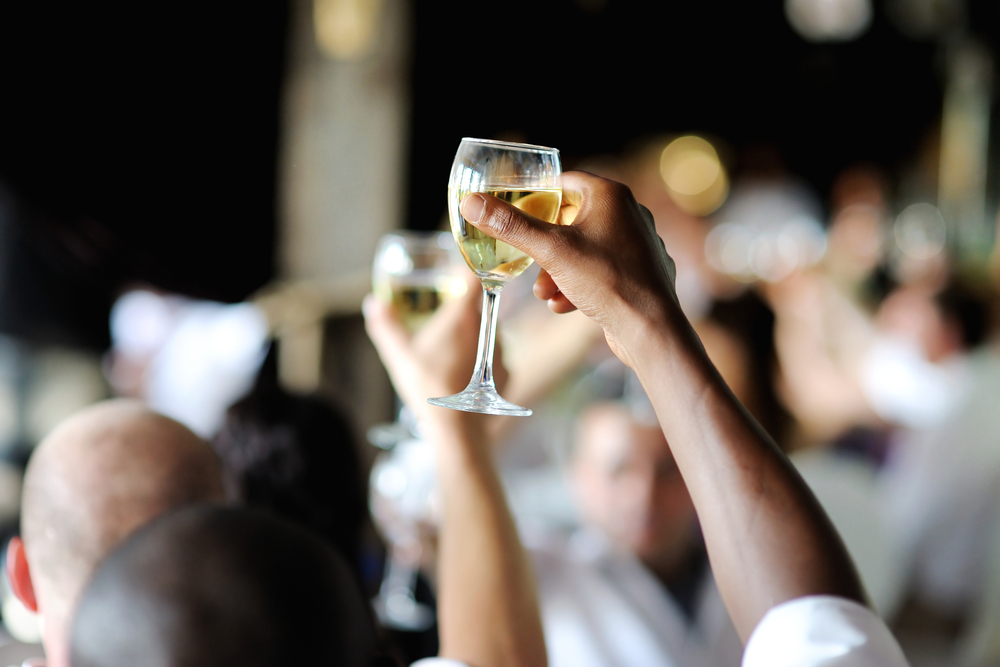 Dinner Rehearsal Program
For an organized rehearsal dinner event, you can plan a rehearsal dinner program similar to a wedding reception program flow. Include toasts and speeches so that your guests and family are properly notified about the order in which they'd be delivering their speeches. Having a program flow will also remind you of essential things, such as last-minute reminders for your guests for your next-day wedding.
However, if you're not too keen on having a rehearsal dinner program, that's completely fine. You can just allow your guests and family members to mingle with each other the rest of the night as you enjoy a laid-back dinner or picnic, and maybe have a microphone they can pass around if anyone wants to deliver a speech or a toast.
If you're wondering how long rehearsal dinners may last for to better plan out your rehearsal dinner program, it's best to limit it to about 2 to 3 hours. While people may be keen on celebrating with you, remember that you and your guests are going to have a fairly long day the next day. A lot of them may want to have an early night so they get to rest before the full-blown celebrations and preparations for your wedding.
Gifts or Party Favors
As for the gifts and party favors, you can give your guests small tokens of appreciation for attending your rehearsal dinner, like special wine bottles or cute, personalized treats and chocolates. You don't need to go all-out on these rehearsal dinner party favors, since they'll all be receiving much more elaborate gifts during your wedding proper the next day.
You may also give your parents special thank-you gifts, especially since they're typically the ones who will give you the best advice and guidance when it comes to your future married life. You can give them sentimental gifts, such as an album containing a chronological retelling of your lives from childhood, or something as simple as a bottle of champagne.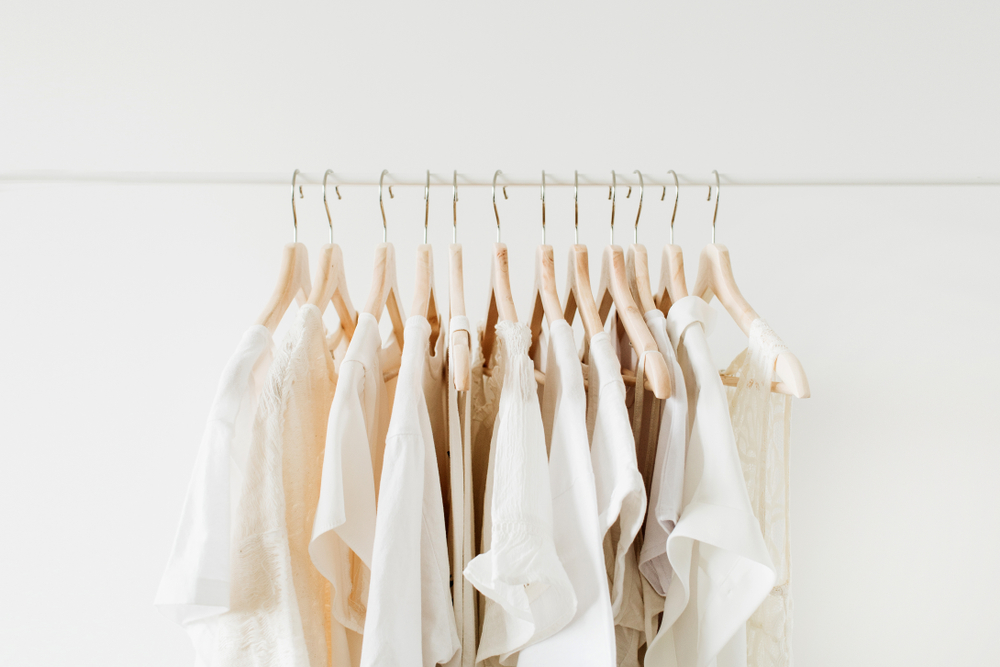 Attire
There's no recommended attire for rehearsal dinners, since you'll all be coming from your wedding's dry run. However, it may depend on your plans and the venue you've reserved. If you've made rehearsal dinner plans at a formal restaurant that requires guests and diners to wear a specific dress code, inform your rehearsal dinner guests ahead of time so that they won't need to change into something more appropriate at the last minute. For an informal rehearsal dinner, you can allow your guests to wear casual clothing so that they can be comfortable during the event.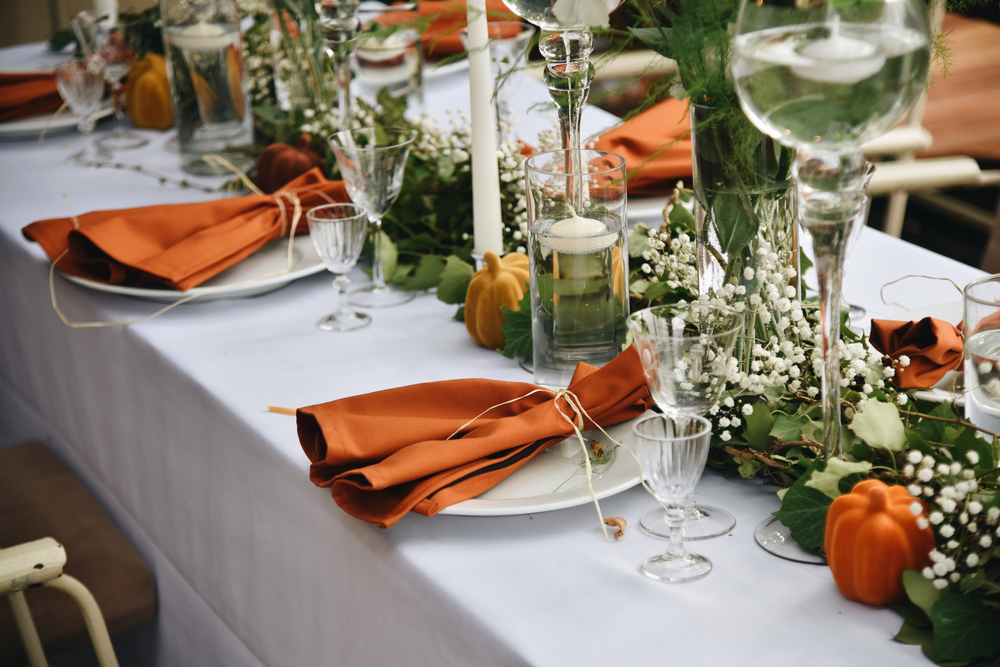 Decorations and Theme
For a seamless wedding celebration, you can decorate your rehearsal dinner venue with ornaments similar to your wedding reception theme. If you're planning a Filipiniana wedding, you can accentuate the dinner tables with low-key Filipiniana decorations, such as small capiz lamps or abaca centerpieces. Just remember that while you may want to keep the theme going, you're not required to splurge too much on your rehearsal dinner décor. You can opt for low-key decorations or pass up on the décor altogether for a much more laid-back and casual atmosphere for your guests.
Think of Rehearsal Dinners as a Welcome Party for Important Guests
When you're planning your rehearsal dinner, you're probably thinking of an elaborate event for your family and friends. While some couples want their rehearsal dinners to be as formal and as well-planned as their wedding ceremony and reception, there's actually no cookie-cutter way to plan it. It all depends on your preferences, whether you want it to be a formal dinner or a casual picnic.
In a way, rehearsal dinners act as a welcome party to people who are closest to you, where you can enjoy the company of your family and closest friends in an intimate gathering before your wedding. Plan it however way you want, and just remember to enjoy yourselves during your last night before your wedding.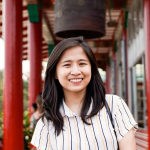 Donna spends 50% of her time writing, and the other 50% napping, snacking, or befriending stray cats.