Bridal cars exist for two main reasons: to bring the bride to the church and signal her arrival, and to work as the "getaway" car once the wedding reception ends. As these are two important parts of every wedding, it comes as no surprise why a lot of people give wedding car decorations a lot of thought – especially the best man since he's usually tasked with decorating the getaway car!
If you're the best man at your best friend's upcoming wedding or maybe you're more of a hands-on couple, you're probably looking for creative ideas to make the wedding car unique with a few hand-chosen decorations. To make it easier for you, we've compiled some of the most unique and gorgeous wedding car decoration ideas you can get inspiration from. And we've divided bridal car decorations into two categories: decorations for the hood of the wedding car, and decorations for the boot. That way you can easily mix and match and find the best fit for your wedding's theme.
5 Beautiful Wedding Car Decorations for the Hood
When the bride makes her way to the church or to the wedding venue, the decorations situated at the front basically announce that the bride has arrived, and the wedding is about to start. As the best man, it falls on you and is included in your responsibilities as best man to decorate the bridal car as best as you can. To make the bridal car stand out as it arrives, here are a few gorgeous and unique wedding car decoration ideas you can go for: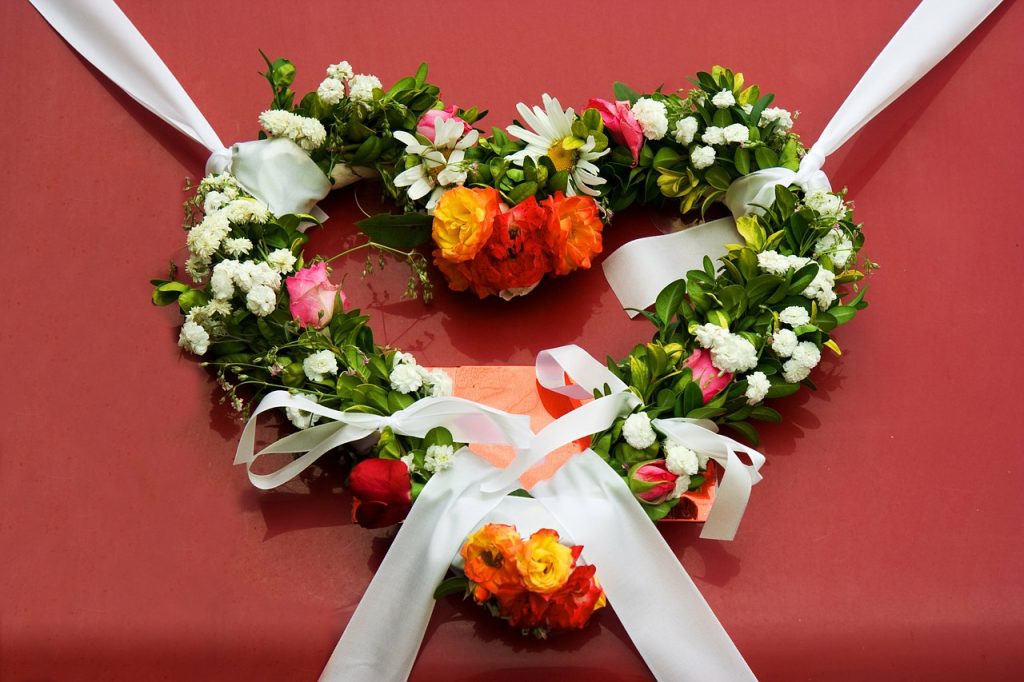 Heart-Shaped Floral Centerpiece
Large floral centerpieces are typically placed at the front of the car hood in bridal cars. If you want something cuter and much more unique, you can go for a heart-shaped floral centerpiece that consists of the bride's favorite flowers. You can even make it consistent with the wedding theme by choosing flowers that are specifically found on the bride's bouquet, or flowers that go with the wedding color theme.
Greenery Wreaths
Looking for a more nature-centric and woodland-themed option? Great for boho chic, and nature-themed, and rustic weddings, greenery wreaths are a great and unique wedding car decoration idea. Instead of the usual floral arrangement, find evergreen foliage that you can arrange into a wreath, like rosemary, pine, myrtle, and lemon leaf.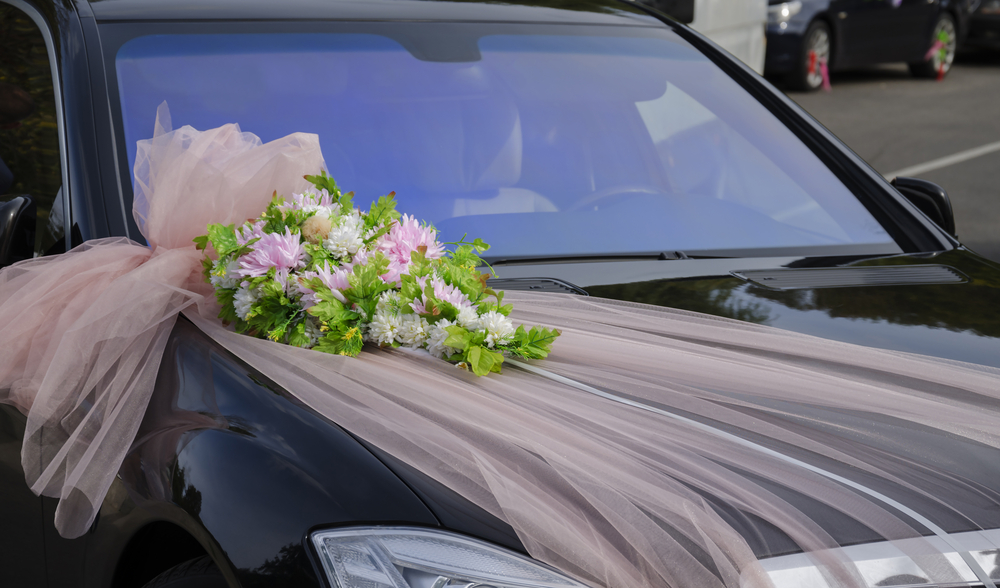 Tulle Covers
Tulle is an elegant fabric option if you're looking for a simple wedding car decoration. You can simply drape the tulle on the car's hood and tie the ends into ribbons. You can even create elaborate tulle arrangements instead of a floral arrangement. Just make sure you secure them to the car since tulle is a really lightweight material and may get blown away by the wind easily when the car starts moving!
Flower Rows or Garlands
Make the front of the car stand out with a flower row or garland arrangement covering the whole car bumper. You can add an assortment of wildflowers or berries as well as distinct green foliage for a more rustic and beautiful design. Perfect for vintage wedding cars, such as the Maserati Quattroporte or the Beauford Open Tourer, flower row decorations will add a significant amount of elegance to any bridal car.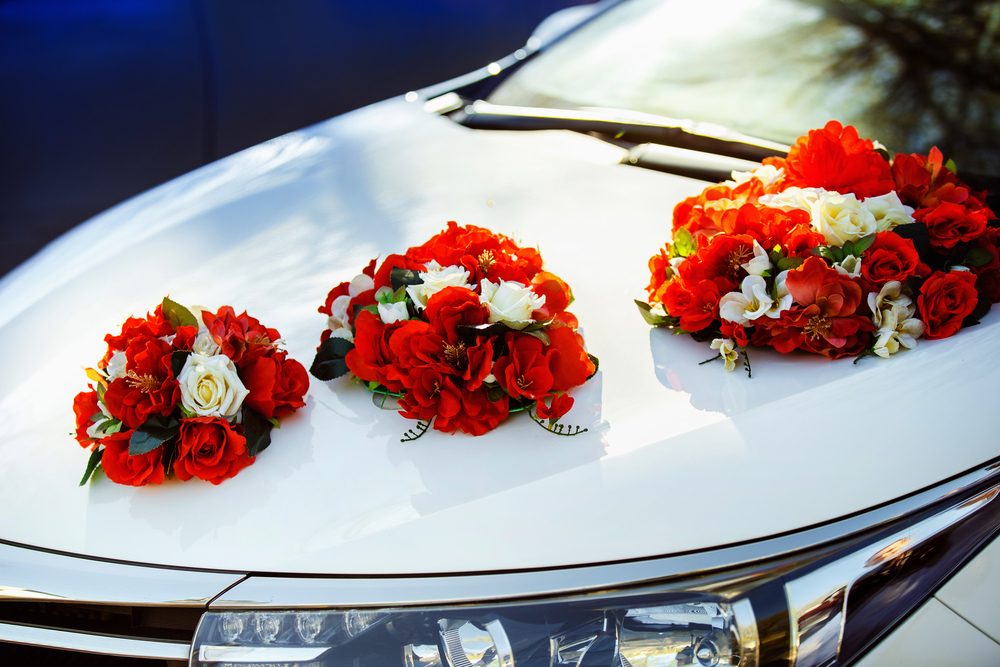 Minimalist Floral Bouquets
Does the wedding couple prefer keeping things lowkey or do you think they wouldn't want to get too much attention to their car as they drive to the venue? You can go for small and simple flower bouquets in the front of the vehicle or maybe even small flower arrangements tied to the side-view mirrors of the car. For a simpler option, you can choose single-colored, bright flowers, or for a bolder alternative, go for darker hues, such as red roses and burgundy peonies.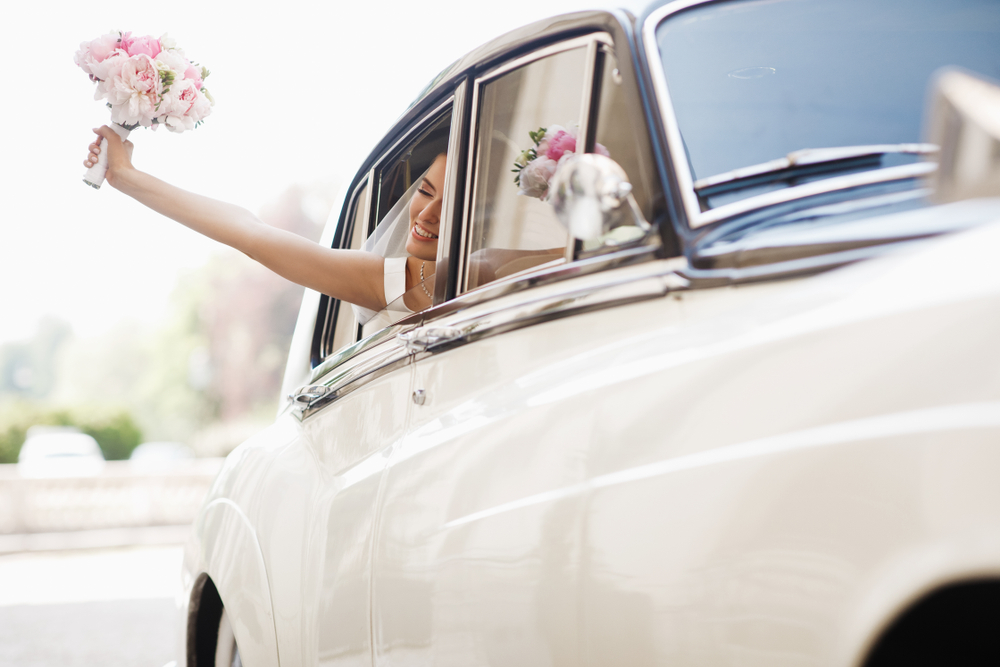 8 Wedding Car Decorations for the Send-Off
We know that couples have different tastes and pegs when it comes to their send-off wedding car designs, with some preferring the more traditional route of tying tin cans to the boot of their wedding car, and some wanting more memorable and personalized options. In this section, we'll enumerate both traditional and unique, modern decoration options for the boot of your getaway wedding car.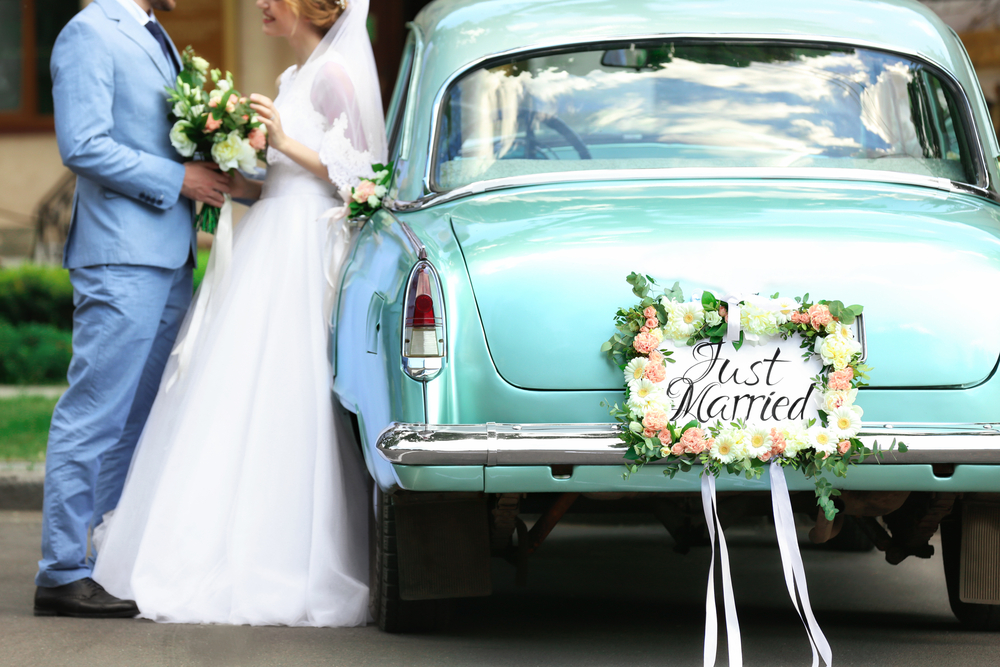 Just Got Married Car Plates
Personalized car license plates are all the rage, especially for people who put high importance on uniqueness. Why not get an exclusive car plate specifically designed for your wedding? Put the date, the names of the couple, and, of course, the "Just Married" text. This is also a great souvenir for the couple after the wedding since they can use the license plate as a decorative piece in their home.
Just Married Celebratory Banners
Probably one of the easiest options for bridal car decorations, celebratory banners can easily be printed and handmade by the best man or anyone who's willing to help decorate the send-off wedding car. All you need is a printer, decorative parchment or any type of paper, and strings, and you have yourself a "Just Married" banner. You can top it off with a few small floral bouquets or balloons for a much more detailed wedding car boot decoration.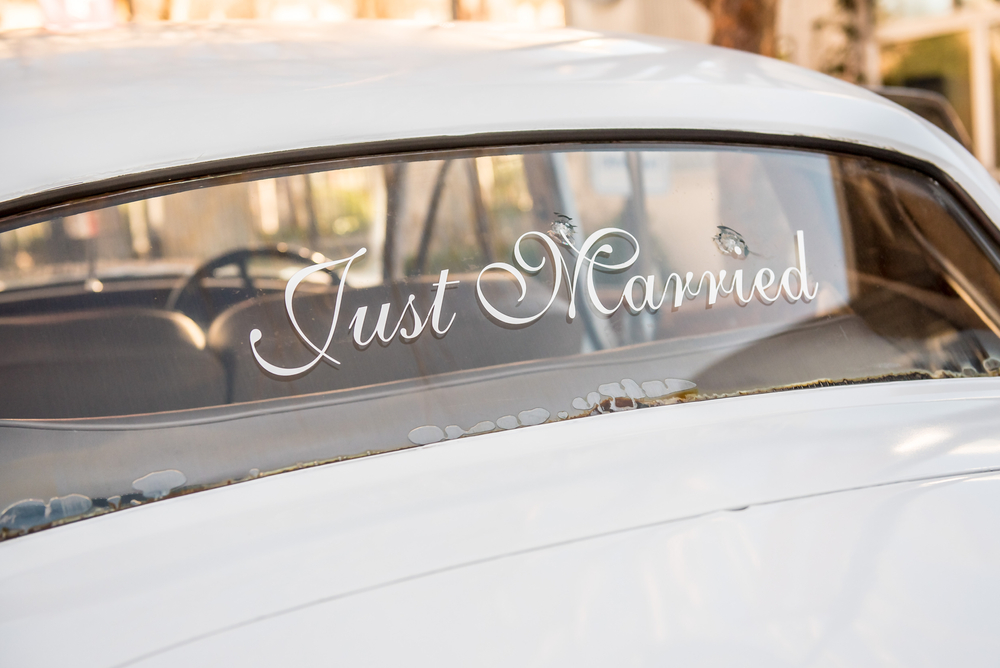 Elegant Rear Window Stickers
Not sure whether it's going to be rainy on the wedding day and you're not quite ready to take the risk with other wedding car decorations? An elegant read window sticker is a great waterproof and hassle-free option, as well as a minimalist alternative. Have a designer come up with an elegant window sticker design with the couple's names, date, and maybe a witty line about getting married, and you're golden. You just need a few hands to stick it on the rear window on the wedding day itself.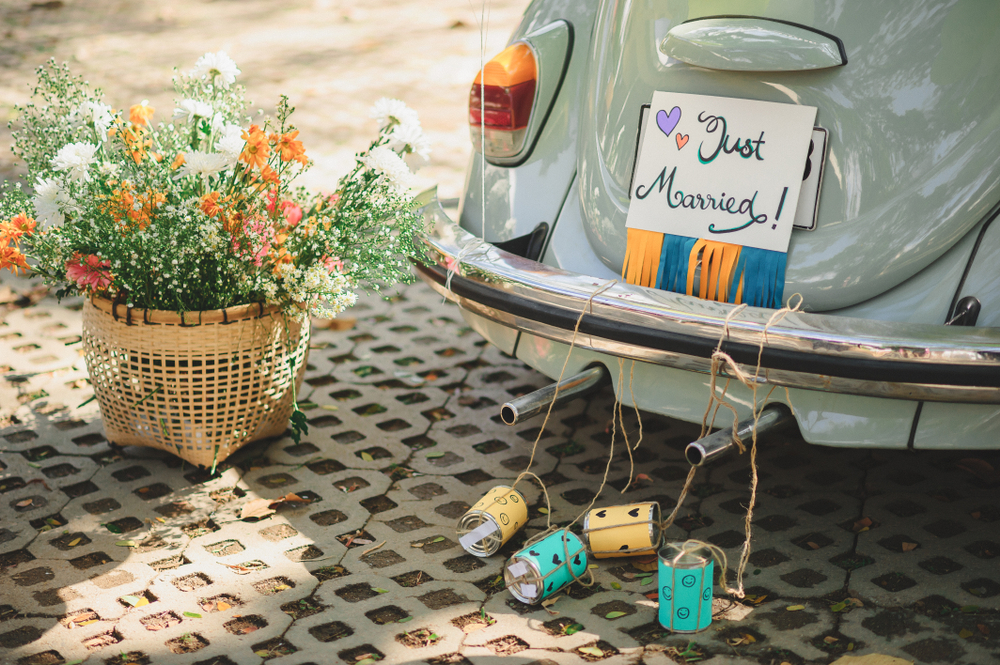 Stringed Tin Cans and Ribbons
One of the most popular wedding traditions is the tying of tin cans to the back of the get-away wedding car. There are a lot of origin stories as to why this has become a common practice among newlyweds, but it's basically just to ward off evil spirits or bad luck as the couple drives away. If you want to stick to the traditional wedding car decorations, go for the tin cans and ribbons. You can even personalize the tin cans with decorations so that they wouldn't look too bare.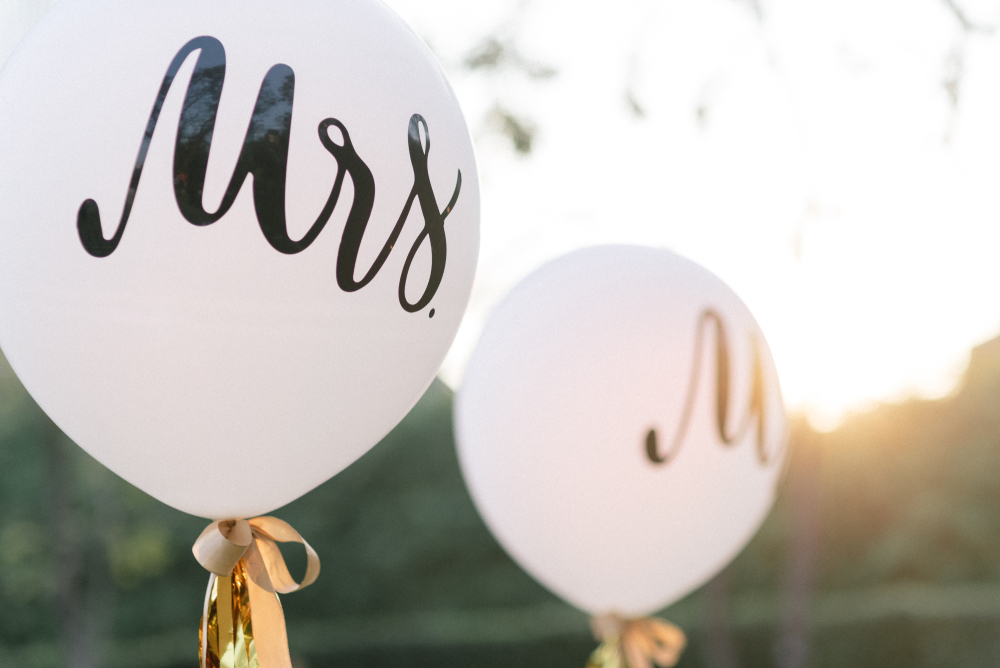 Balloons
What's a celebration without balloons? As an ever-present element in all parties since we were children, you can also add balloons to the wedding car decorations for a cute and childlike vibe. Tie a handful of stringed balloons to the back of the car and watch as they dance in the air as the newlywed couple drives away at the end of the night.
Painted or Carved Wooden Signs
A great choice for rustic, camping, or fairytale and fantasy-themed weddings, painted and carved wooden signs are a unique choice for a "Just Married" sign. Get the help of a professional woodcarver and commission a personalized wooden sign for the wedding, or you can make it on your own. Channel your artistic side and be as creative as possible when you're painting the couple's send-off wooden banner.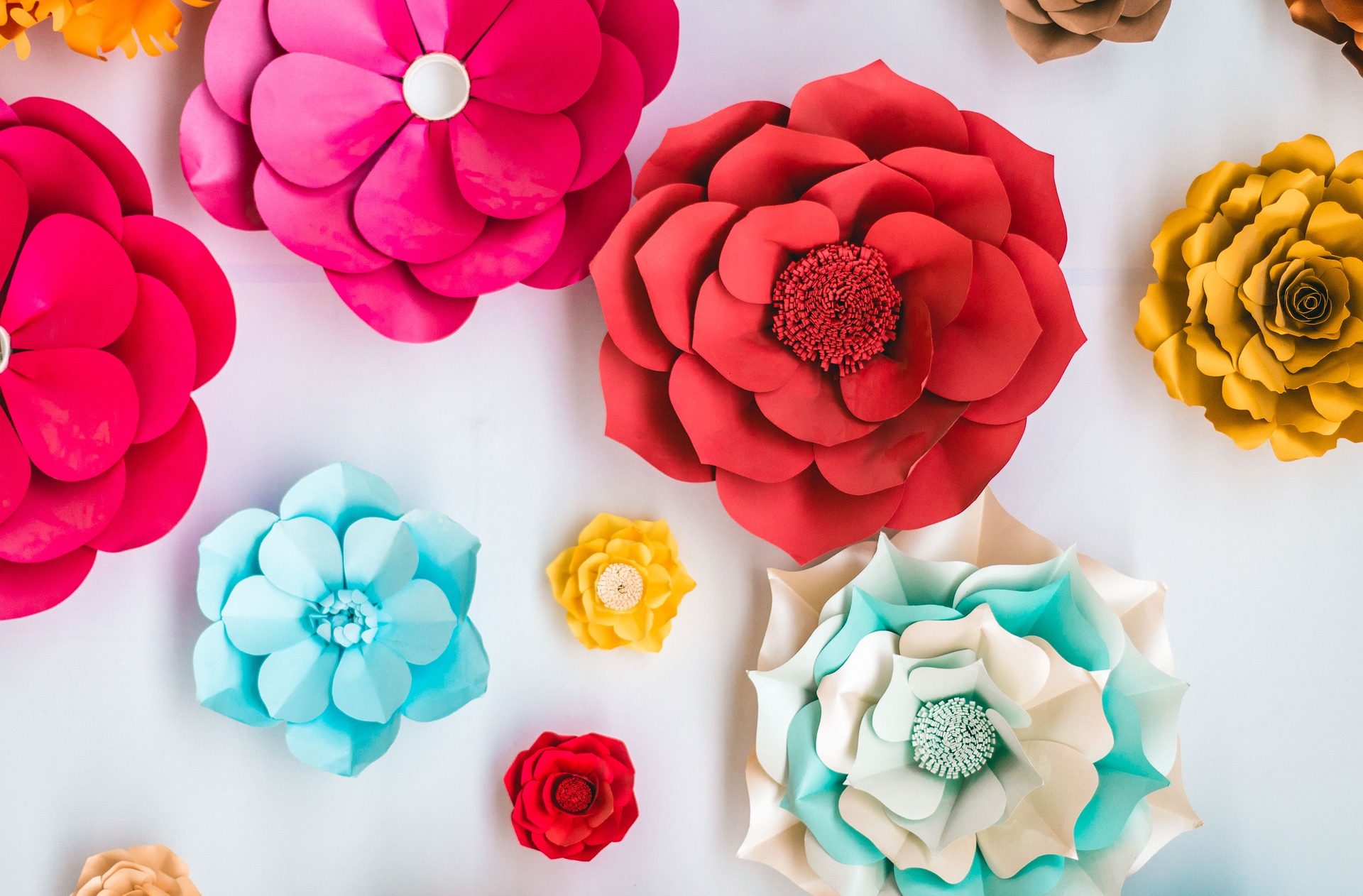 Paper Flowers
For an eco-friendly option, you can decorate the wedding car with a row of paper flowers or origami pieces. Fill the boot of the wedding car with small flowers made with neutral-colored paper for an elegant and low-key design. You can commission handicraft artists to make the paper flowers for you or you can also employ the help of your fellow groomsmen and the bridesmaids in learning how to make paper flowers. It's actually a pretty good bonding exercise for everyone.
Minimalist Just Married Sash
If you think that the wedding couple would prefer a simple, seamless, and understated wedding get-away decoration for their car, you can opt for a simple "Just Married" sash that you can drape at the boot of the car. Go for a simple black-and-white option with block letters for a minimalist option.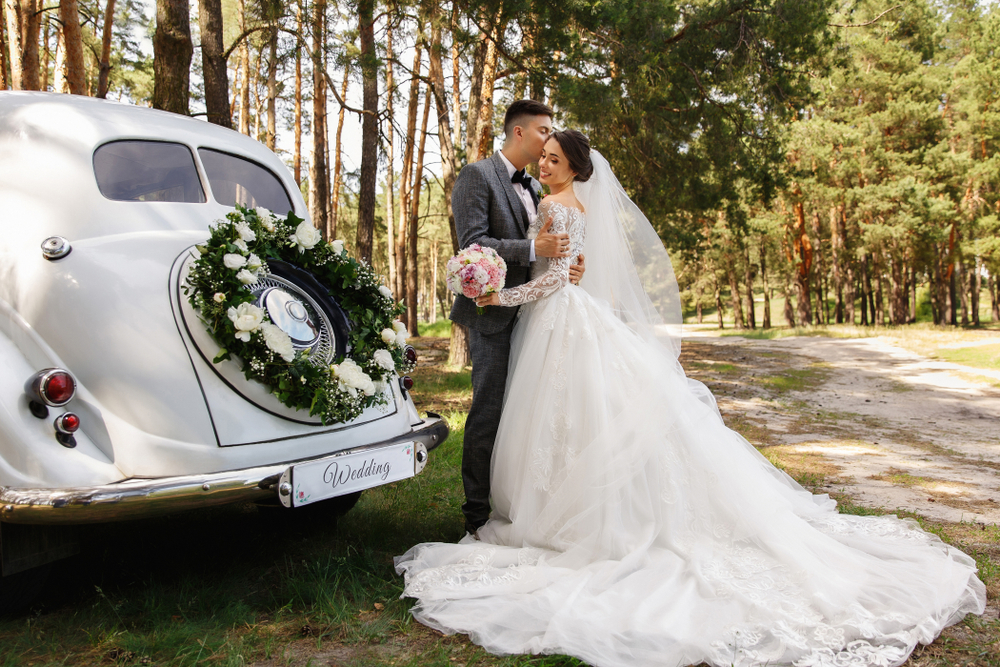 Just a Simple Reminder: Ask the Driver if It's a Rental Car!
Before you start decorating the bridal car, it would be best if you ask first if it's a rental bridal car. If it is, ask for permission first and iron out the details with the owner or the rental association so that you can decorate without worrying whether you'll be making any problems for the couple if you accidentally chip or alter anything on the car permanently.
Drive Away in Style With Unique Bridal and Wedding Car Decorations
Almost every couple wants a unique and memorable driveaway at the end of their reception night as they start the new chapter of their lives and married individuals. Go out with a bang with these unique wedding car decorations and you'll surely leave a lasting impression on everyone sending you off. If you're a best man looking for wedding car decoration ideas, we hope that we have given you viable options for your task and that we've made your duties as best man a bit easier for you.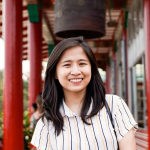 Donna spends 50% of her time writing, and the other 50% napping, snacking, or befriending stray cats.