Weddings are typically the goals we reserve for when we're ready, but have always been the stuff of our childhood dreams. To get married, settle down, and start a happy family – is this not what fairy tales are made of? A beautiful castle, a rock on your finger, and white horse-drawn carriages. Yes, indeed.
However, once we reach a certain stage in life – aka adulthood – we tend to realize that some dreams can cost a fortune. That being said, weddings are glorious and triumphant celebrations that can merit such extravagances. This is why bridal car rentals exist. After all, it's not every day that one gets to tie the knot, right?
For the couple looking to get married in style, here are some of the usual types of wedding vehicles.
The Popular Choices for Wedding Day Vehicles
There are three main types of bridal cars for rent, and depending on the groom and the bride, these are often preferential choices, but there are options that can also cater to some specific needs for the wedding, such as limos, pickup trucks, or hummers.
Vintage and classic vehicles
Modern and sporty cars
Novelty modes of transportation
Vintage and Classic Vehicles
These vintage and classic vehicles are the curvy ones with headlamps seen in many wedding photographs, both old and new. A classic, white limousine, for instance, serves as the prime example of an iconic wedding vehicle. With its exquisite shape not seen in the usual commute, newlyweds can appreciate the appeal of being chauffeured in a limo on their special day. Vintage limos offer a taste of luxury through an antiquated experience; it's like riding inside a museum. Other types of vintage and classic vehicles include:
Modern and Sporty Cars
In this fast-paced world, strict wedding traditions are no longer the norm and people are celebrating their weddings the way they want to – getaway vehicle included. It cannot be denied that luxury supercars like Ferraris and Lambos make for a striking wedding vehicle on the road. As a bridal car for hire, any of these modern machines offer the luxury and thrill that comes with having all that horsepower under the hood. These newer cars are for newlyweds who want to enjoy more of what life has to offer. Here are other popular choices for modern supercars and sportscars used for weddings:
Novelty Modes of Transportation
These types of vehicles are reserved for the newlyweds who really want to make their day memorable. From cartoonish VW Beetles, to dressed-up golfcarts and wedding-themed bicycles, there are many other modes of transportation that can transform a wedding into one for the ages. Who says that a luxurious limousine was the only ride for married people? Listed below are a few creative wedding transport ideas:
Camper Vans
Party Buses
Helicopters
Golfcart
The three main types of wedding transportation, which can eventually change depending on the demand, work well with the a growing market for wedding photography and video editing. There are wedding planning guides that can help couples sort through their priorities, as these things often go hand-in-hand. Whether one decides to go with a vintage car or a roaring supercar as their wedding vehicle, it's all a matter of preference. This is really about choosing to create lasting memories.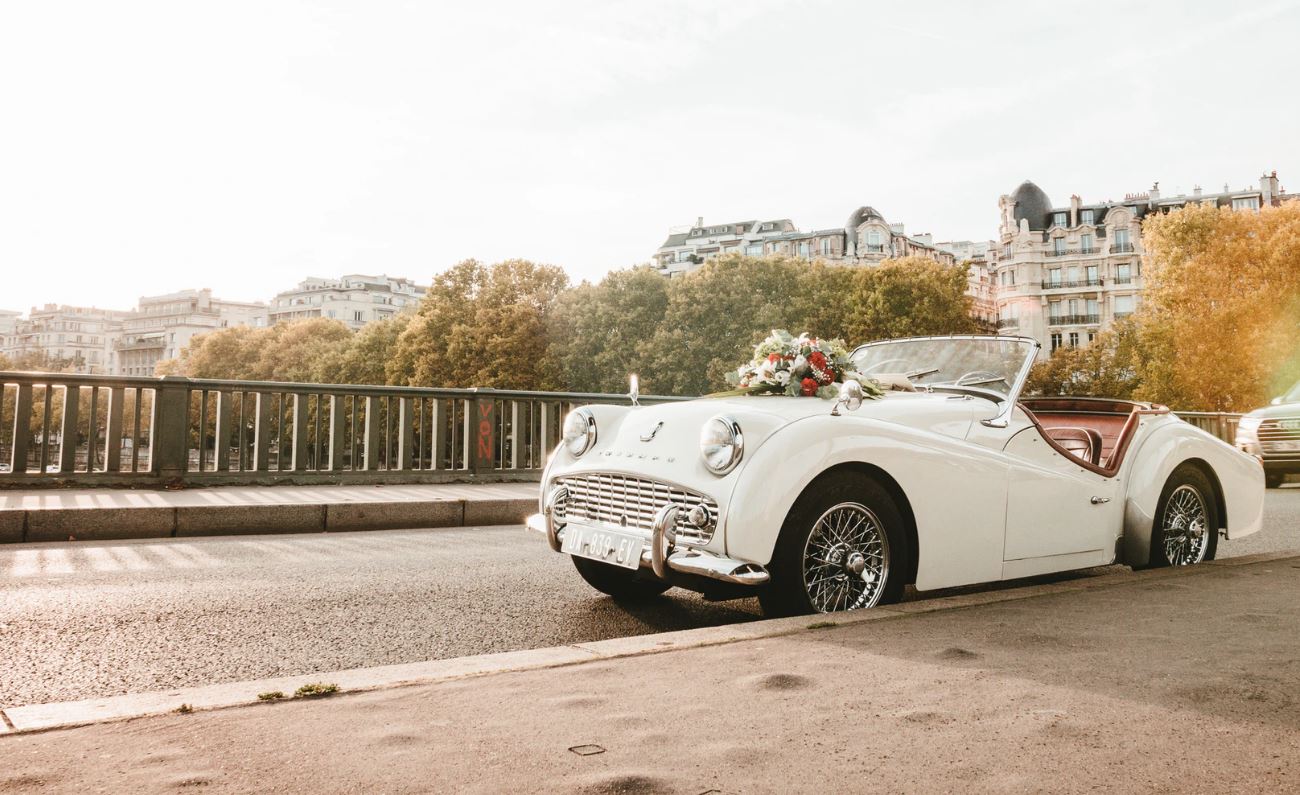 Why Not Bridal Car Rentals?
Practical minds will want to weigh their options, and naturally, there are services that deliver transportation for weddings. If it's only going to be for a few hours, why not rent a wedding vehicle? It's a valid option for couples who want to indulge in their wedding day, because it is a momentous occasion. There are guides that discuss how much one has to keep as their wedding budget in the Philippines, so one can find some allowance for a wedding vehicle.
If you want to arrive at your church or wedding venue in style, but feel like your available cars aren't up to your standard, you can choose to rent a bridal car. It's not just limited to limousines and old vintage cars, though. Plenty of bridal car rental services in Manila offer a wide selection of cars that suit different tastes that can go with the myriad wedding themes and ideas.
Cost of Bridal Car Rentals
The cost of bridal cars vary depending on the rental time and the type of car rented. Bella Creative Events offers car all-inclusive rental packages for as low as P2,500 for up to five hours. This also includes a driver to drive the bride from her pre-wedding location to the church to the reception.
If you check Carousell, however, you'll find bridal cars ranging between P1,000 to P12,000, depending on the type of car. Don Robert's Bridal Cars doesn't show prices, but given the fact that you can choose between vintage Mercedes Benz's, Volkswagens, Beetles, Kombi Vans, limousines, to everyday Toyotas, you can tell that the prices will range depending on how rare the car is.
Bridal Car Philippines, meanwhile, offers a bevy of high-end, top-down sportscars for weddings. Their services include a chauffeur driving the bride from the hotel to the church, and allowing the groom to drive the vehicle to the reception venue. While their prices are dependent on the itinerary, their Facebook page lists their vehicles at around P6,999 to P7,999. You'll have to inquire with them to find out more, but that only goes to show that a wedding truly is an experience.
Given these price ranges, one can evaluate what it means to get married in style. This is why creativity goes a long way. However, our wedding – this long-anticipated event – has always been the stuff of our afternoon daydreams. Why not make the most of this experience?
What Is Important to You and Your Partner
At the end of the day, both you and your partner understand what matters most, so what is important is that you make it count. If a wedding vehicle is out of the question, then make do with what is available, and work within the limitations you set. Splurge as you desire so dearly on your wedding day, but always splurge together. Justine loves costumes, puns, horror films, and blue dresses. A literature graduate from the south, she writes online content for a living but is super shy about others reading her fan fiction.