https://www.pinterest.es/pin/303500462398313948/
https://www.pinterest.es/pin/63894888463549275/
https://www.pinterest.es/pin/588916088778928330/
https://www.pinterest.es/pin/369435975677655902/
https://www.pinterest.es/pin/170433167138916159/
https://www.pinterest.es/pin/95771929562843565/
https://www.pinterest.es/pin/374713631507127809/
https://www.pinterest.es/pin/960040845536662239/
https://www.pinterest.es/pin/1618549848019842/
https://www.pinterest.es/pin/296674694211697460/
https://www.pinterest.es/pin/187040190753552374/
https://www.pinterest.es/pin/356347389276086921/
Planning is one of the more fun parts of having a wedding—aside from the day itself, of course. However, if you are new to wedding planning, this process can be overwhelming. You need to consider several factors crucial to your big day, like its theme.
Your wedding theme is an important part of the planning process because it will be the basis of your whole wedding setup, from venue to décor. This will also dictate what your wedding dress and wedding bouquet will look like.
Given its importance, you should take some time to decide carefully. To help you get started, why not consider a fantasy-themed wedding? This wedding theme idea is perfect for nerdy couples and fans of popular fantasy books and movies like Game of Thrones, Harry Potter, and The Lord of the Rings.
Having these fantasy stories as your wedding theme will surely make your wedding day more special and memorable for everyone.
Plan Your Fantasy Wedding
Sold on the idea of having a fantasy wedding theme? Let's start planning today! Here are some examples of fantasy wedding theme ideas:
Game of Thrones-Themed Fantasy Wedding
Step into the land of Westeros and feel like a noble as you exchange vows and I dos with your betrothed. By following the tips we have listed below, you will surely get to live your dreams of being a Stark, Lannister, or Targaryen on your big day (without any tragedies, of course)!
A Wedding is Coming
The best way to let your guests know you are having a GoT fantasy wedding is through your invitations. Make sure your invitations match your GoT theme by including medieval elements in them.
Write your invitations using calligraphy and gold ink to give them a noble appeal. Adding the sigil of your favorite house to your invitations will also give your guests a hint of your fantasy wedding theme.
Lastly, enclose your wedding invitation using your favorite house's wax seal. This makes your invitations unique and more medieval-like.
A Westeros-Like Fantasy Wedding Venue
The most ideal venue for a GoT-themed fantasy wedding is a medieval castle. However, since we are in the Philippines, you might have trouble finding one.
Look for a forest or garden venue that provides your wedding ceremony and reception with a rustic feel. Make sure to look for a place with a mysterious vibe to match your fantasy wedding theme.
Decorate Your Game of Thrones-Inspired Wedding Venue
GoT is full of twists that keep you coming back for more. Although you can't really add twists to your fantasy wedding celebration, you can add to the mysteriousness of your venue by using décor that matches your fantasy theme. Use fire baskets, torches, and lanterns to light up your reception area and give it a medieval look.
You can also use metal thrones and chairs in your reception area. To complete the look, drape them with exotic fur fabrics to replicate the TV show's theatrical vibe.
A Bride to Rule the Seven Kingdoms
An elegant lace gown with a beaded neckline will make you feel like the Queen of the North on your big day. Complete your look with a faux fur shrug, similar to what you would wear if you experienced winter in Westeros.
Wear your hair half-up, half-down—just like Sansa Stark—to match your fantasy wedding theme. You can also wear a tiara to add a noble element to your look.
Harry Potter-Inspired Wedding Theme
Are you still sad about not receiving your Hogwarts acceptance letter? Why not take matters into your own hands and live the magical life you've always wanted, even just for a day, by planning a Harry Potter-inspired wedding?
Give Your Guests a Magical Acceptance Into Your Fantasy Wedding
Let your guests know you're having a Harry Potter-themed wedding from the get-go by making your wedding invitations look like a Hogwarts acceptance letter. Make sure to include the school's logo and the necessary details of your special day in the letter.
Alternatively, you can go the extra mile and mimic the layout of the Daily Prophet, the iconic wizarding newspaper. To bring more attention to your wedding day, use it as the newspaper's headline. This way, your guests have an idea of what the invitation is all about.
Travel to the Wizarding World on Your Big Day
The best place to have your Harry Potter fantasy wedding is in Alnwick Castle in England, where the movie was filmed. However, this might be a stretch for some couples due to logistical constraints.
But don't be discouraged! There are still some ways to replicate the magical scene of Harry Potter on your wedding day.
You can choose to rent a venue that mimics Hogwarts' Entrance Hall or Viaduct Courtyard. One place you can consider is Casa Manila Patio located in Intramuros. It has stone walls and cobblestone floors that give off a castle vibe.
Apply Magic to Your Décor
Transform your venue to a magical place by adding some décor related to wizardry. One thing you can do is take some pages from old books, bind them using twine, and display them on your reception tables. These can serve as your spellbooks.
You can also look for vintage bottles and label them as potion bottles. Place them beside gothic-style candlesticks for a more mystical vibe.
Exude Powerful Witch Energy Through Your Wedding Party
If you want to wear an all-white wedding dress, you may think that representing your house might be impossible. However, you can have your bridesmaid dresses tailored to fit your fantasy wedding theme.
For example, should you belong to the Gryffindor house, you can have your bridesmaids wear red dresses and pair them with gold accessories. Your groomsmen can also wear the colors of your fiancé's house for equal representation.
The Lord of the Rings Fantasy Wedding Theme
Travel to the mystical land of Middle-earth as you tie the knot with your partner. Although you cannot invite Frodo and the gang to your celebration, you can follow the tips below to make you feel like you are in the same magical world as them!
Welcome Your Guests to Your LOTR-Inspired Fantasy Wedding
Make your invitations more interesting by using The Lord of the Rings-inspired fonts. You can also use distressed or discolored paper for your invitations to make it seem more like from Middle-earth.
Also, if most of your guests are fans of LOTR, why not give them a challenge? Include a line of Sindarin text in your invitations for them to decode.
Take a Trip to Middle-earth
Your venue will define the ambiance of your wedding and can help make or break your fantasy wedding theme. To ensure your venue complements the LOTR aesthetic, find a place that matches the outdoor beauty of Middle-earth.
Look for a wide, green meadow to emulate the beautiful landscape of Middle-earth. A possible venue for your big day is Masungi Georeserve. This beautiful conservation area will provide you with the idyllic scenery of Middle-earth without requiring you to travel far from the city. Choosing this venue for your special day also helps the sanctuary's advocacy, which aims to take care of the Philippines' forgotten watersheds.
Transform Your Venue Through Your Wedding Décor
Fill your wedding ceremony space and reception area with lights, candles, greenery, and foliage to give your venue that archaic feel. You can also hang crystal chandeliers and floral blooms from the ceiling to complete the look of your indoor reception area.
Decorate your tables in shades of brown, green, and blue to give them a natural color. Achieving the right balance between these colors will help you have a woodland-inspired venue.
Feel Like a Powerful Elven Bride
As the bride, it is important that you pick the right wedding dress for your big day. This includes making sure your wedding dress goes with your fantasy theme.
Find or design an elvish-style wedding dress to be closer to your theme. Your wedding dress can have gold embellishments for added elegance. You can also choose to wear a gold headpiece to complete an elvish look.
How to Plan a Fantasy-Themed Wedding Without Breaking the Bank
Planning your fantasy wedding is an exciting task. To help you manage expenses while still achieving the fantasy wedding you've always wanted, here are some tips you can follow:
Buy a Simpler Wedding Gown and Add DIY Elements
has the cut and style you want. Skip the extra embellishments and laces that other gowns have, as these costs can add up. To add fantastical designs to your dress, you can do it yourself or take your wedding gown to a trusted seamstress, who can work on your wedding dress for a lower price.
Hand-Me-Downs are Great
For couples on a tight budget, you can ask your recently married friends or relatives if you can use their gowns. Borrowing a gown instead of buying one can save you tons of money.
Similar to buying a simple gown, you can customize your borrowed gown to fit your fantasy wedding theme. Just make sure to ask the owner if they are fine with you adding or removing something from the original wedding dress.
Keep It Small
Another way to save money when planning your wedding is to keep it intimate. Limit the number of guests you invite to relatives and close friends. Doing so will help you save money on food, extra tables, and chairs. Having an intimate wedding also makes your big day even more special.
Work With Apprentices
If you want to save money on your photographer, you should consider hiring apprentices or photography students. Most of the time, they charge a lower fee compared to professionals. You can also help them build their portfolio, so it really is a win-win situation.
Additionally, you can use the same approach when it comes to your band. If you have a musically gifted relative or friend, why not ask them to play at your wedding? (This may let you customize the set list to suit your fantasy wedding.) Surely, it would be an honor for them to do so, but don't forget to offer payment.
Start Organizing Your Fantasy Wedding
Making your fantasy wedding come true might seem hard and almost impossible. However, with careful planning and a little bit of ingenuity, you can surely bring your dream wedding to reality.
Just remember to follow the tips listed above when it comes to planning your wedding invitations, venue, décor, flowers, and attire. Even if your favorite fantasy property isn't on our list, you can copy the approach we used in planning your epic fantasy wedding theme.
Go forth and have a fun and memorable wedding celebration!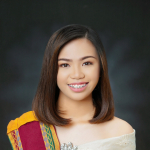 Janeree Coria is a digital content writer and a full-time fur parent to Bindi (a mini dachshund) and Gunther (a guinea pig). Aside from playing with her pets, she enjoys napping, watching ASMR videos, and snacking.