The past few years have been quite eventful for everyone. We know how much of a struggle everything has been, what with the pandemic and lockdowns. Plans and itineraries have been rescheduled, cancelled, and edited for everyone's safety and security – and for weddings, couples have been running around making their weddings happen with Plan As, Plan Bs, and Plan Cs.
And with the world slowly opening up, it's probably safe to say that some of the wedding trends in 2022 that we'll see will still have remnants of the past two years. An example of this would be couples still planning intimate weddings because of the emotional realignment that they've encountered these past two years. If you've recently gotten engaged and you're curious about the upcoming wedding or bridal trends for 2022, we've compiled some of the forecasts that experts are predicting for weddings in the new year.
Eight Wedding Trends for 2022
The landscape for Filipino weddings has been shifting throughout the years, but it hasn't seen a more drastic change than when 2020 came in. With the pandemic and the lockdowns, weddings are now becoming more personal. If you're planning a wedding, here are some of the wedding trends forecasts that experts and planners are seeing in the foreseeable future: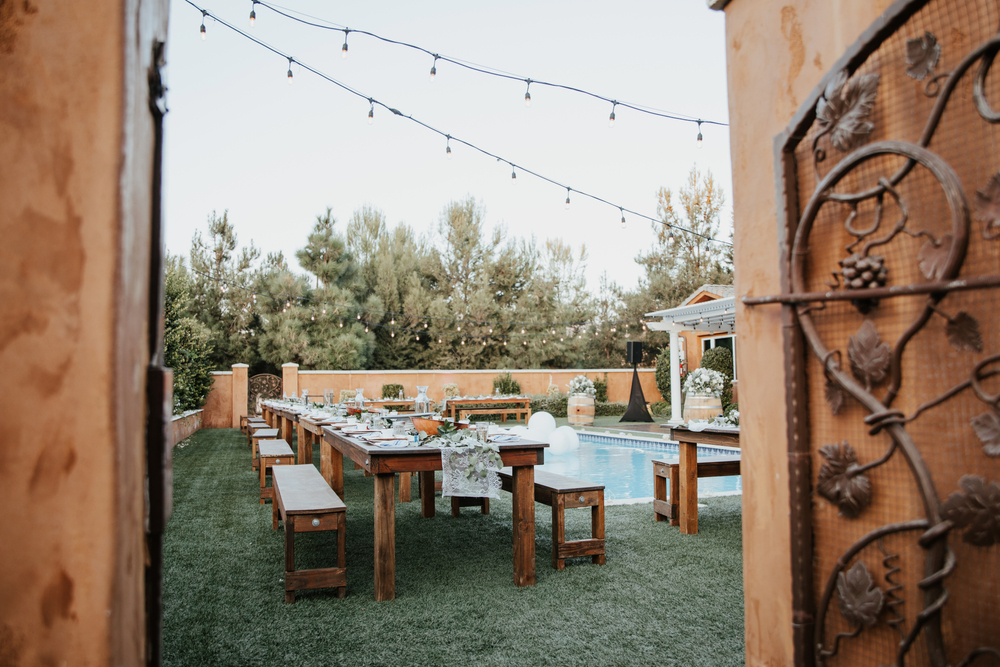 Intimate House Weddings
When the pandemic hit, many weddings needed to be rescheduled, postponed, or even cancelled due to limitations in travel, guest numbers, and even wedding supplies. However, many couples learned to adapt by tailoring their weddings specifically for a pandemic celebration, with some opting for home weddings or backyard weddings for a private ceremony. With the limited guest lists, home weddings were actually one of the ingenious ways to make sure wedding plans went through. This wedding trend is forecasted to continue up to 2022, with couples choosing to plan intimate weddings with only their closest friends and family.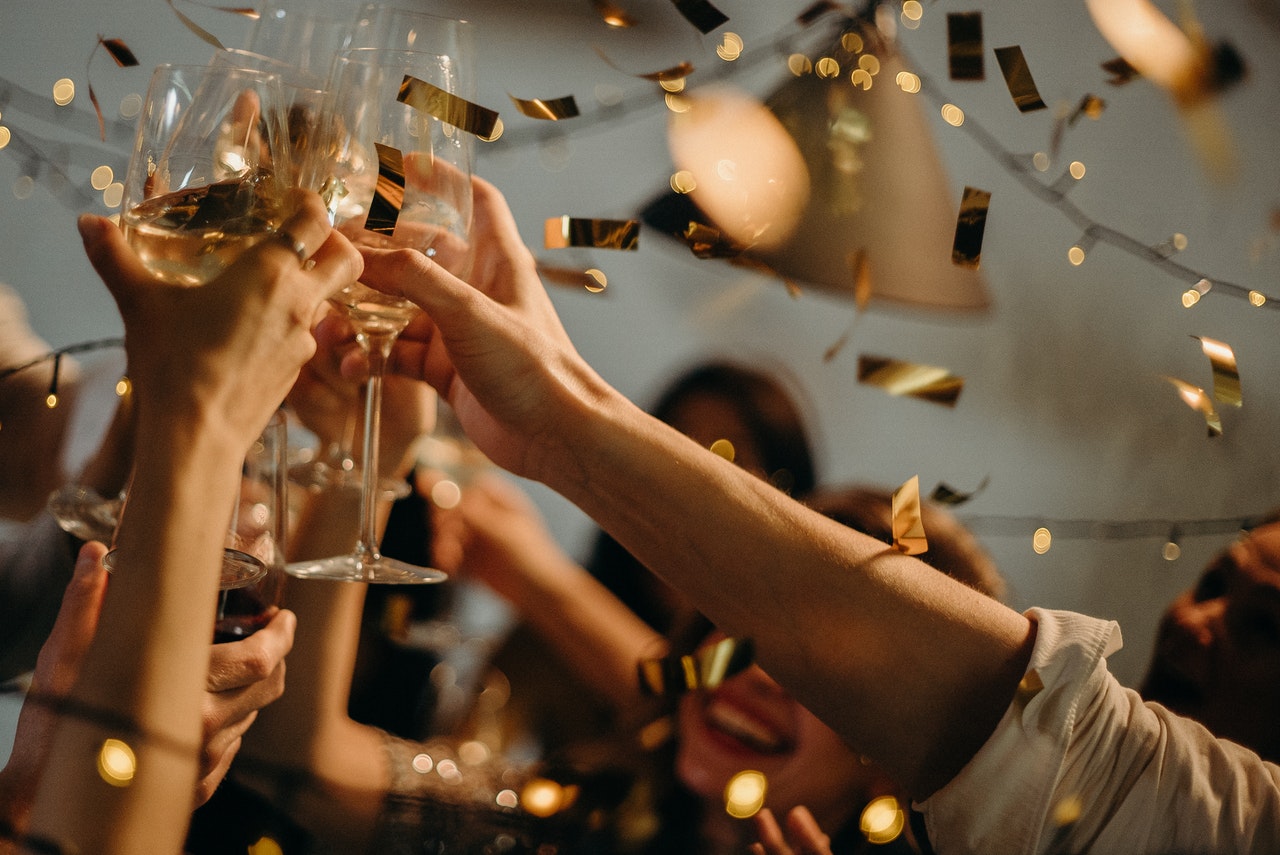 Shorter, More Personal Guest Lists
Just like home weddings, a wedding trend for 2022 is the shorter, more intimate guest lists. Couples are now doing away with the hundreds of wedding guests they probably don't know and going for a shorter and more personal guest list with 50 or less guests. Most of these guest lists only consist of the closest friends and immediate family members, some couples are also considering holding virtual weddings or streaming their wedding online so guests can still attend in the comforts of their own home. This is also a safe bet for when lockdowns take place.
Not only does this make weddings a more personal, intimate and solemn affair, but this also frees up a lot of a couple's wedding budget, allowing them to redirect their funds to other things and areas for their wedding or for their new life as a newly-wed couple.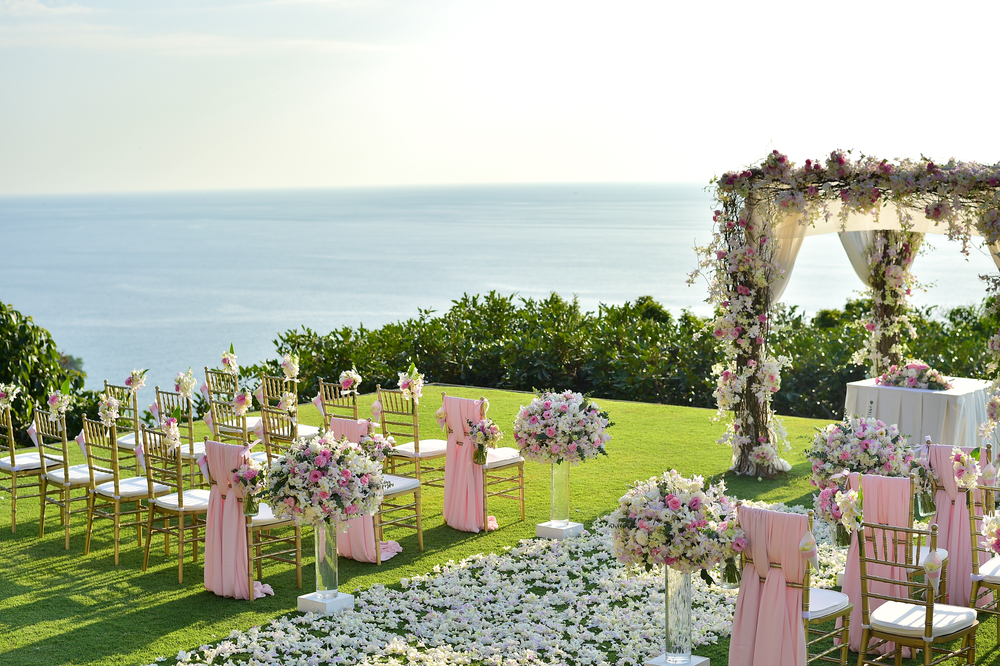 Destination Weddings and Multiple-Day Celebrations
As lockdowns ease and businesses start to open, wedding plans are also starting to change. Destination weddings and multiple-day celebrations are probably going to be one of the most popular 2022 wedding trends, with people wanting to go on vacation after being cooped up for such a long time. With smaller guest lists, couples are now free to plan destination weddings with family and friends where they can celebrate and enjoy the whole weekend away from the bustling city.
From beach weddings in Boracay or Balesin to traditional Filipiniana weddings in Bataan, you can bring your closest friends and family along with you for a multiple-day trip where you can enjoy the sceneries and celebrate your wedding for the whole weekend without any distractions or worrying if you're going to be late.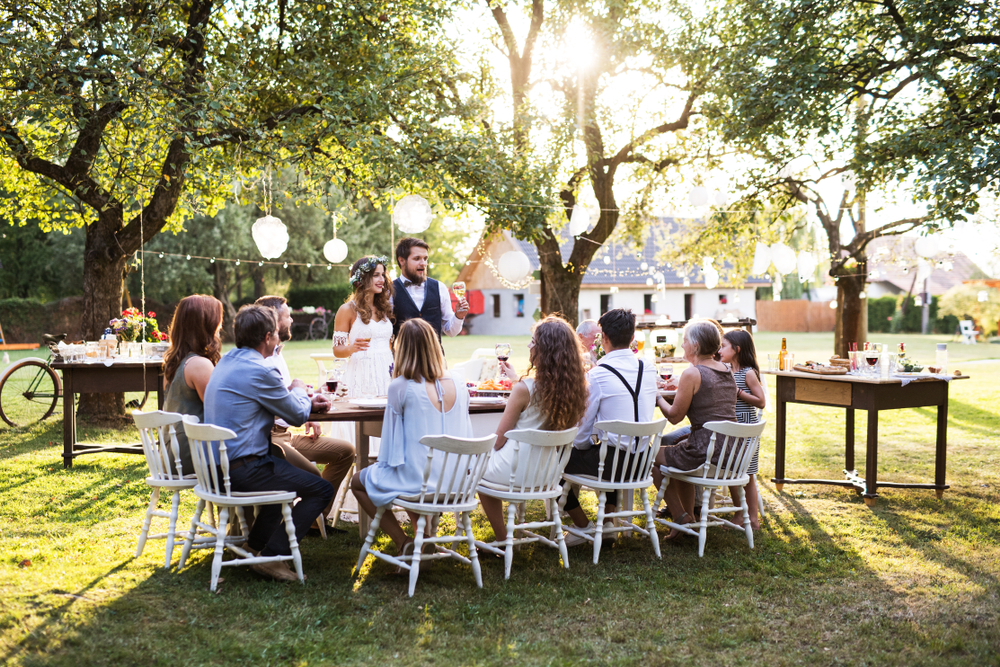 Weekday Weddings
Getting your wedding schedules to line up is challenging, with hundreds of couples wanting to secure weekend dates to accommodate guests' schedules and free time. However, the recent opening of businesses and events places may have caused an influx of weekend reservations for events places and churches alike. Wedding planners are now anticipating a wedding trend of weekday weddings, with couples settling for weekday schedules for their wedding ceremonies and celebrations.
While this might be a bit of a hassle for guests, there are also benefits to a weekday wedding, such as relatively lower costs for venue rentals and catering, easier venue and church reservations, and cheaper airfare for destination weddings. While it's not a schedule that most couples would go for, weekday weddings are a good option for couples who don't like the hassle of competing for the perfect date.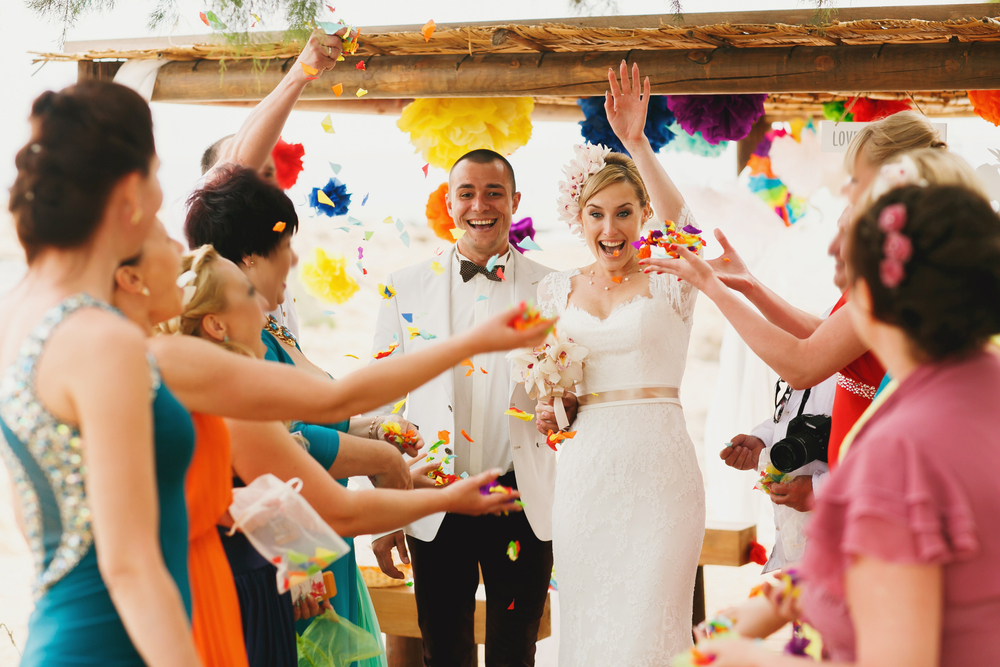 Doing Away With Monotone Color Themes
Monotone colors have always been a mainstay for weddings, especially when couples want to have a solemn, elegant affair – and maybe to make sure that everything goes well with the traditional white wedding dress of the bride. However, wedding planners are now forecasting a change in this wedding color trend in 2022, with more and more couples going for bright, eye-catching color themes, like bright red, orange or fuchsia.
In fact, this might even be observed in 2022 wedding dress trends, with some brides swapping traditional white gowns with colorful wedding dresses for a more vibrant and memorable wedding ceremony. However, if you think that it's too bold for you to choose a color other than white for your wedding dress, there's always the option of adding elements into your wedding gown to make it more vibrant, such as flowers or hand-painted details. You won't need to change the overall color of your wedding dress, but you'll still get an additional pop of color.
If you're a bride-to-be and are still torn if you'd want to continue the tradition of white wedding dresses or monotone colors for wedding themes, 2022 may be the perfect year for you to mix it up for your wedding and make it more unique.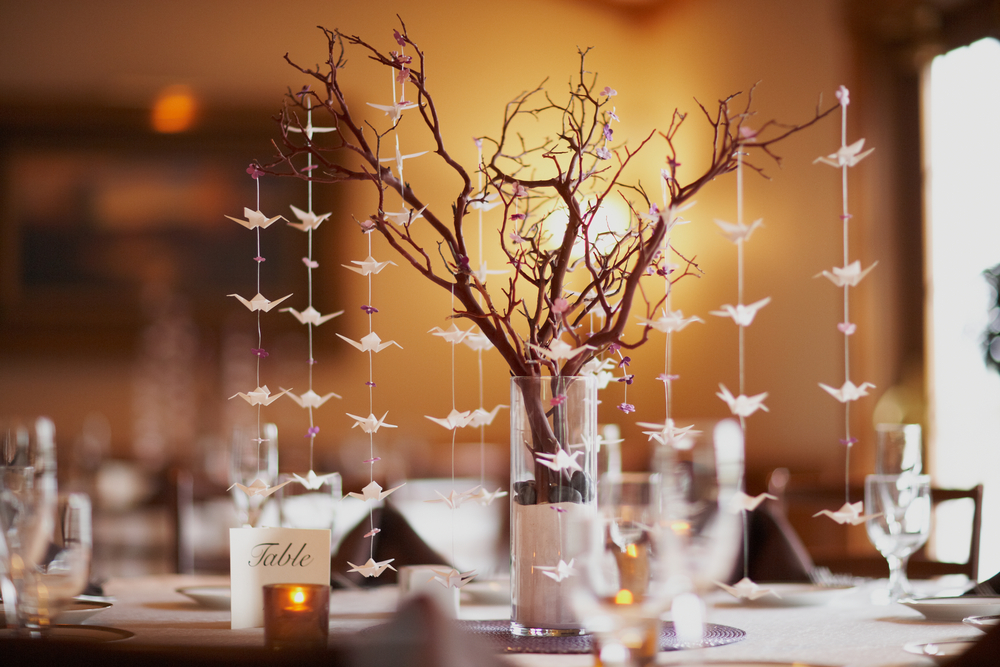 Eye-Catching Centerpieces and Decorations
With fewer expenses for intimate weddings, couples are now free to splurge on other details for their weddings, like beautiful table wedding centerpieces or intricate chandeliers to light up the room. For 2022 wedding décor trends, couples are now expected to go for more personalized decorations not only to make the room brighter and more vibrant but to also symbolize the marriage of two individuals.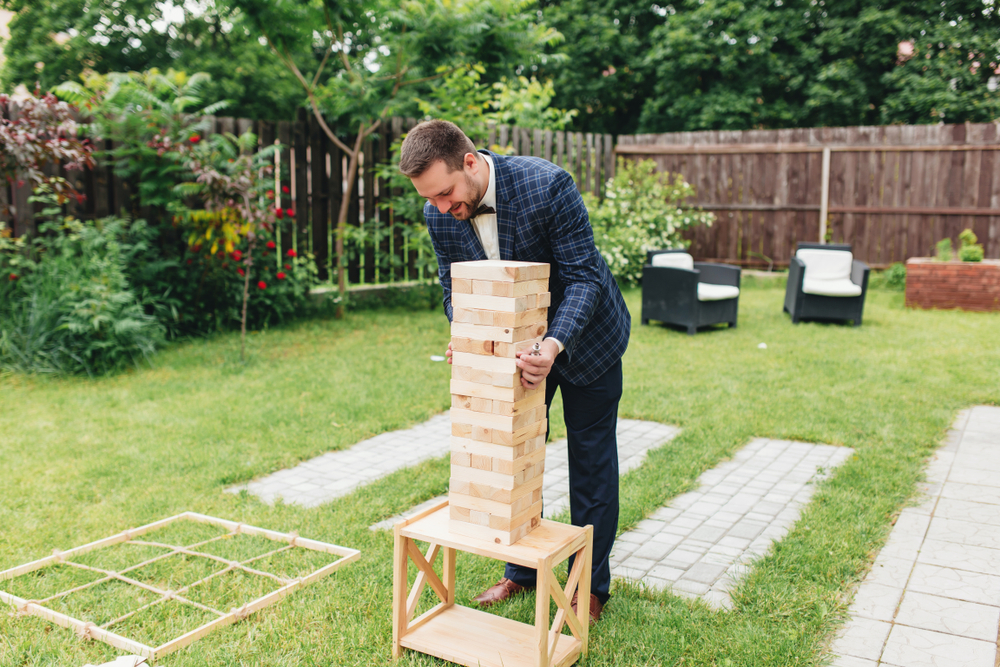 Shorter Programs With Less Tradition
With weddings starting to become more of an intimate event, some couples are choosing to forego some of the traditional practices done during weddings, such as the garter removal and toss, bouquet toss, and wedding performances.
As an alternative, wedding programs are now becoming more guest-centered with just simple dinners or brunches where the newly-wed couple and the guests interact freely with one another – much like a family dinner or a catch-up session with friends. This might just make your wedding a memorable one for everyone invited since you'll be spending most of the night enjoying each other's company without the hassle of following a play-by-play program.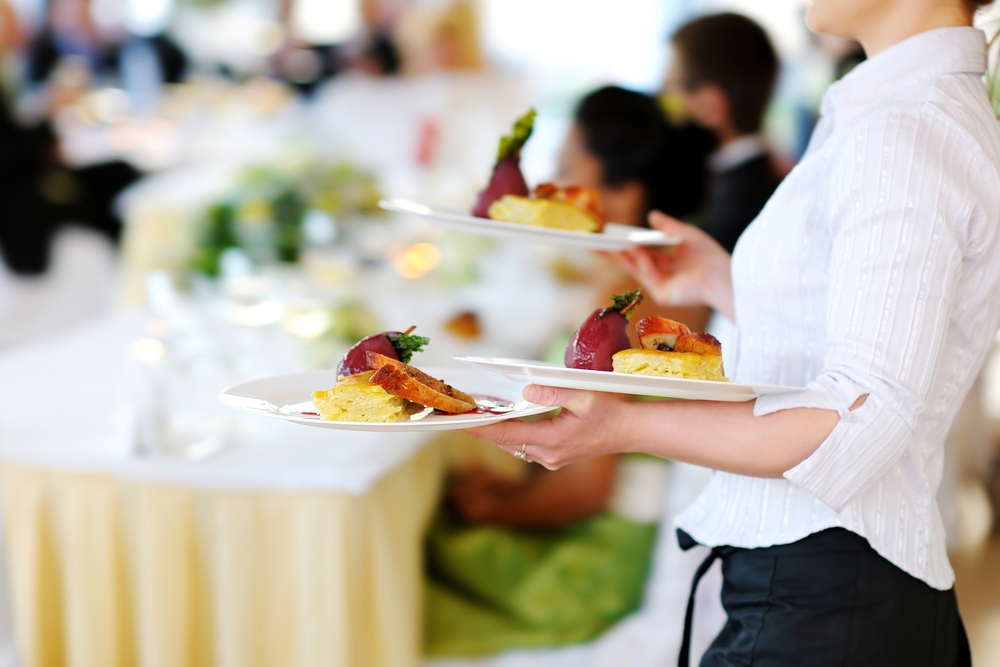 Individual Reception Dinner Servings
If you've been part of any wedding celebration before the pandemic, you probably know that almost every wedding reception features a buffet table where guests can get their own dinner or brunch servings.
However, because of the safety and health reasons, reception menus are now served on individual plates in guests' respective seats. Not only does this make receptions more organized, but it also lowers interaction between people, which has been a staple for pandemic response. This wedding dinner trend may continue well into 2022 as we're still adjusting to eventual normalcy.
This also gives couples more freedom in mapping out their dinner courses, with some couples choosing dishes that highlight certain events in the couple's relationship. Not only does this offer a creative take in food options, but you can even give your guests fun explanations about how these food choices figure into your relationship.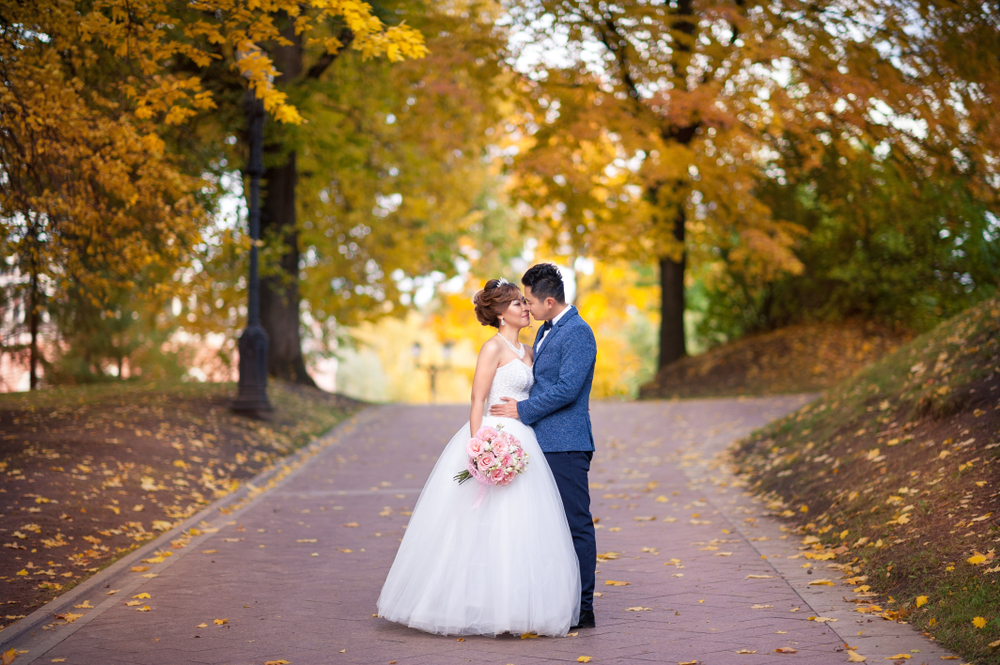 Take These Wedding Trends as Guides, Not as an Infallible Pattern
Wedding trends are often forecasted because of the yearly changes in wedding planning, with planners and experts basing their predictions on patterns they've observed in previous wedding plans. However, while these trends are probably going to be popular amongst many couples, they are not something that you are required to follow to a T. While some of these wedding trends make sense for practical wedding planning, you can always go for whatever options are more comfortable and meaningful for you. After all, the ideal wedding plans are those that align with the bride and groom's of interests, likes, and ideals.
Here's to hoping that 2022 will be a better year for all the engaged couples out there!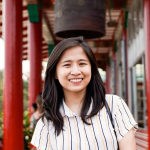 Donna spends 50% of her time writing, and the other 50% napping, snacking, or befriending stray cats.