The New Year is seen as a beacon of hope for many individuals, filled with promise, potential, and anticipation for the year to come. With the festivities of the holidays and the backdrop of fireworks, many people choose this time to celebrate their own personal events, from New Year's Eve weddings to even New Year's proposals – because what better way to start the year than to start it with the person you love? If you're planning on starting the year right with a promise of eternal happiness and love, we've compiled some creative New Year's proposal ideas just for you.
Go for a Grand New Year's Proposal or Choose the Low-Key Route?
But before that, you need to consider what type of proposal you'd want to do. When it comes to wedding proposals, grand gesture-type proposals, like flash mobs and special events specifically planned to accommodate wedding proposals, are typically seen as the goal to make your engagement as memorable as possible. You might want your engagement to be talked about, or maybe you want to make your engagement go viral because of the intricate planning and the sheer enormity of it. However, remember that you're not the only one getting engaged, and your partner's happiness is just as important in all the planning.
If you're not quite sure how to choose, know that this all boils down to your future fiancé/fiancée's personality and choices, as well as their comfort zone. If you're planning on grand proposals, consider whether your S.O. would be comfortable in front of large groups of people, or whether they would prefer sharing it with only the most important people.
If you plan on doing a private and intimate proposal, on the other hand, and you're not sure how you're going to inform family after, there's always the option of just releasing an engagement announcement. If you're still at a loss, there are numerous articles on the web about engagement announcement ideas to help you figure out how to announce it to everyone – be it through personalized letters or through a cute announcement photo.
Remember that while grand gestures may seem noble, you should always think of your partner's comfort and happiness.
8 Creative New Year's Proposals Ideas
Once you decide what type of proposal you want to do, it's now time to go into the specifics – how you're going to plan out the whole event and how you're going to pop the question. To help you, here are a few New Year's engagement ideas: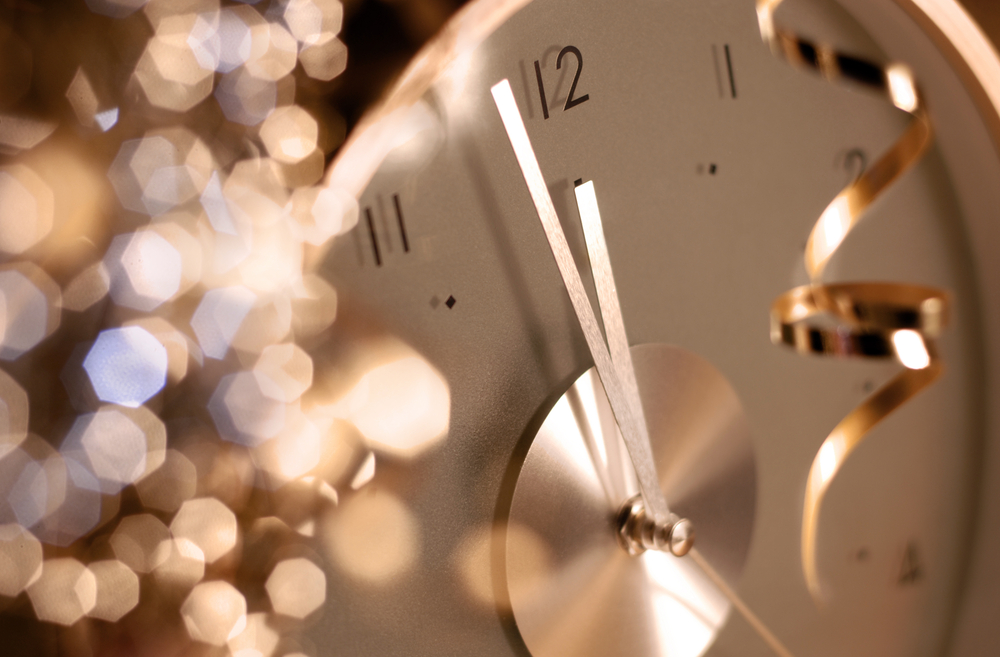 Propose at the New Year's Eve Countdown
The New Year's Countdown is probably one of the best times to propose since it's filled with anticipation, excitement, and hope for the upcoming year. Start the year by proposing to your significant other at the stroke of midnight. Maybe you can hand them a drink before the clock strikes 12 and let them realize that there's a ring in the glass, or just simply get on your knee, tell them how you'd want to spend the rest of your life as their partner, and ask them to marry you when the counter hits 1.
Hire New Year Carolers
Filipinos love music and sing-alongs. If you're looking for a creative way to imbue your New Year's Eve proposal with music, you can hire a group of New Year carolers or a small choir who you can ask to sing your theme song or a love song relevant to your relationship. Let the carolers hold up signs or letters that will eventually lead to the question you're itching to ask.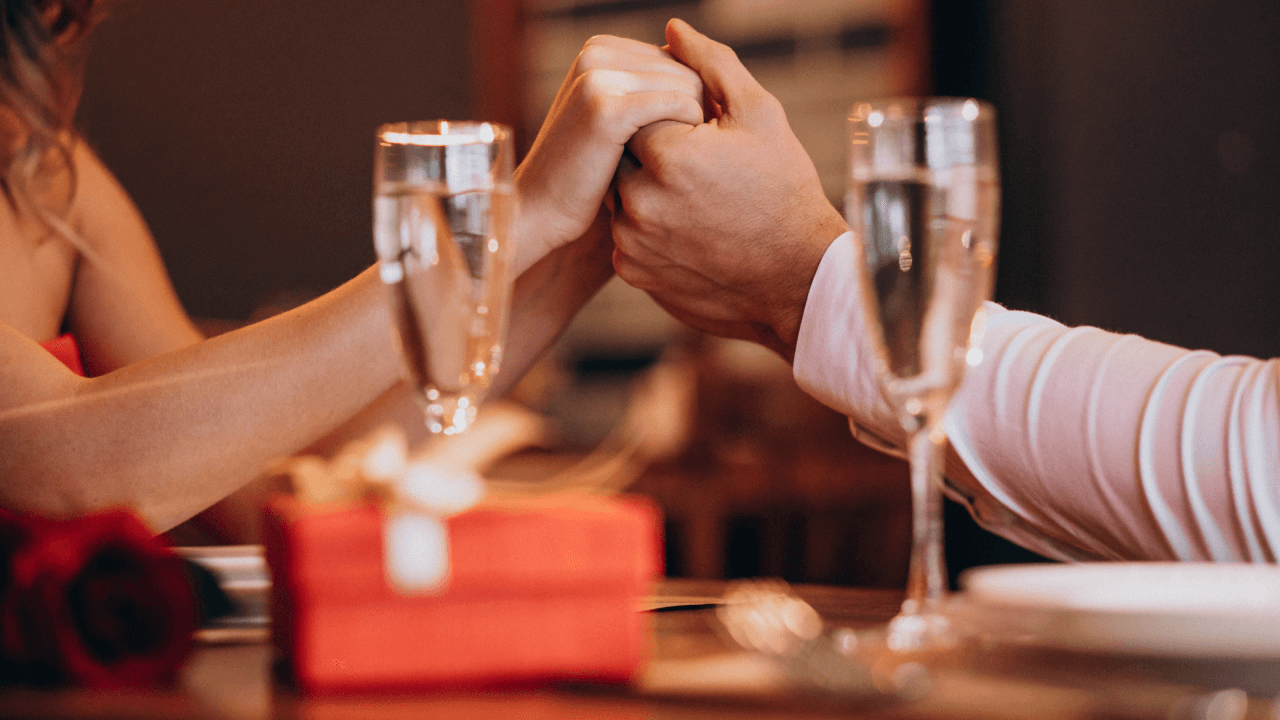 Go for an Intimate Dinner
For a more personal and private New Year's proposal, you can reserve a table at a well-loved restaurant or set up a private dinner or Media Noche for just the two of you or a few of your closest friends and family. If your significant other is extremely private, this might be a good option for you to pop the question. Not only will you both have privacy for this important event in both of your lives, but it will also give a more solemn atmosphere.
You can hire a private chef or be in cahoots with the restaurant staff to let them serve the ring with the question spelled out on a plate. You can even set up a corner where you can propose. You can put up pictures and memories from the past year to reminisce and maybe use it as a jump-off point to promise them that the coming year would be just as happy and just as eventful, if not more.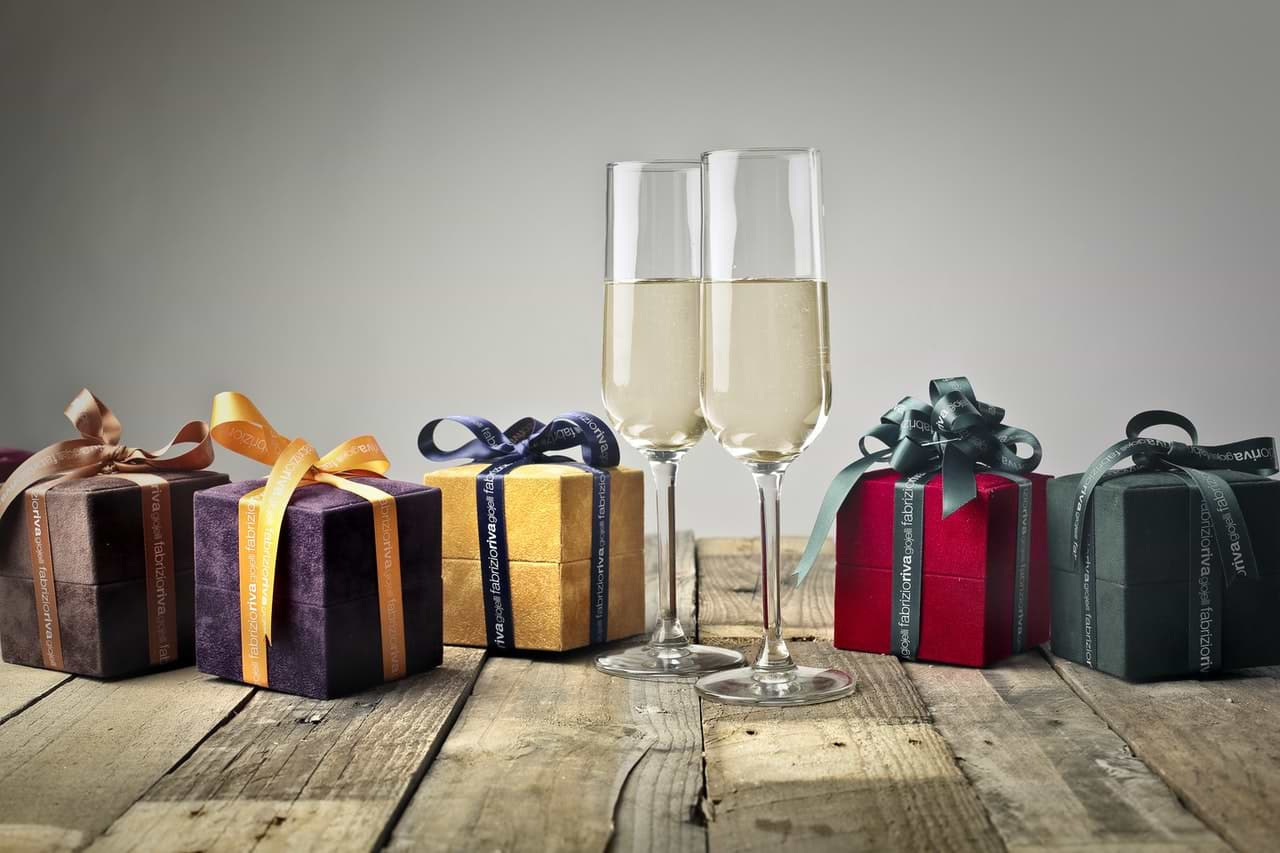 Insert a Proposal During New Year's Musings
In some families, New Year's Musings is an activity where everyone shares what they're thankful for in the past year, as well as the things that they're looking forward to in the coming new year. When it's your turn to share your musings, you can start by stating everything that you're grateful for, from your relationship with your partner and the things that you've been able to experience in the past year. For the portion where you tell about the things you're anticipating in the New Year, proceed with your wedding proposal and how you're looking forward to spending the year with your significant other.
Use the Money Shower Tradition
When it comes to Filipino New Year traditions, the money shower might be one of the most ubiquitous practices in almost all Filipino families. This practice is done by throwing coins around the house and is said to bring good fortune and luck in the upcoming year. The loud noises that the coins make when thrown to the ground are also believed to fight off bad spirits or bad luck.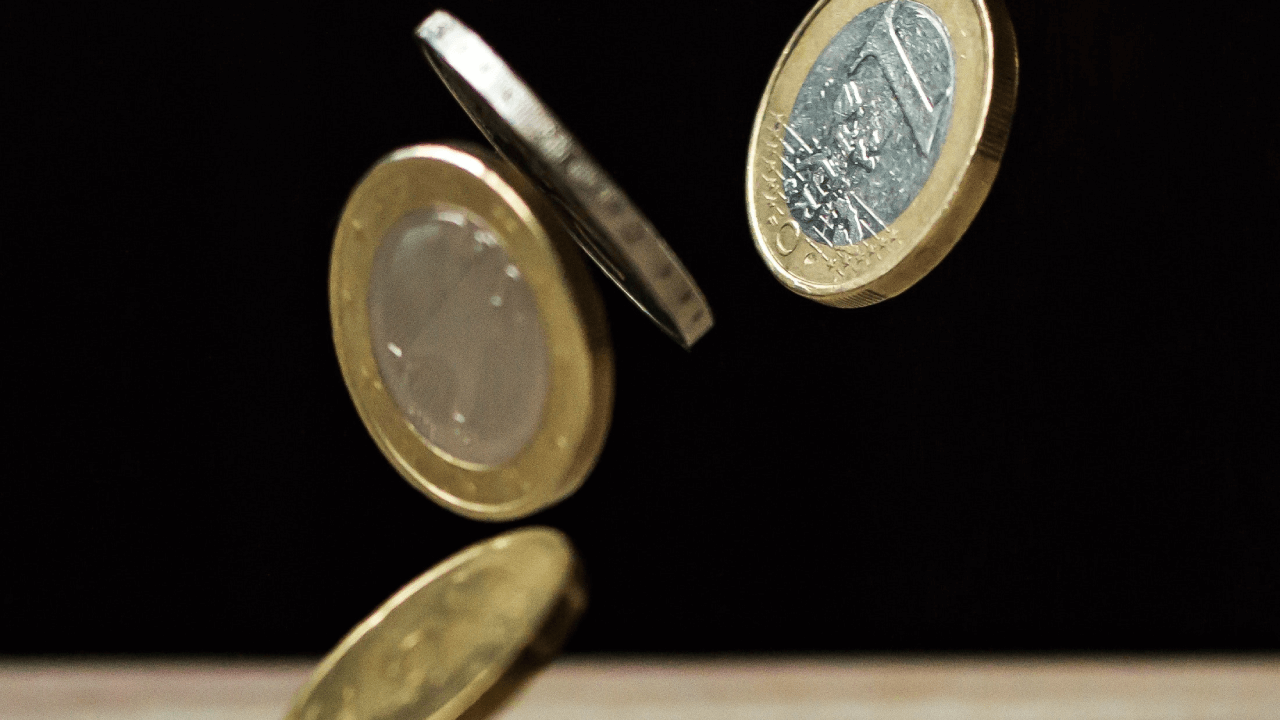 Do your New Year's proposal by filling up a transparent container with coins and the ring. After the new year, ask your partner if they would like the honor of spreading the coins around the house, but ask them to check the container for centavos because cents are bad luck (it's not, but if you have a better excuse to make them look through the coins until they find the ring, use that). Wait for them to fish the ring out before you propose.
Do a Year-in-Review Video
One of the best ways to sum up the year is through a Year-in-Review video, where you can highlight memories with pictures and short clips. But instead of a year-in-review, you can specifically target memories that you've shared with your significant other for a trip down memory lane. End the video with your New Year's proposal and maybe add in a little speech to tell your soon-to-be fiancé/fiancée how much you're looking forward to spending the rest of your life with them.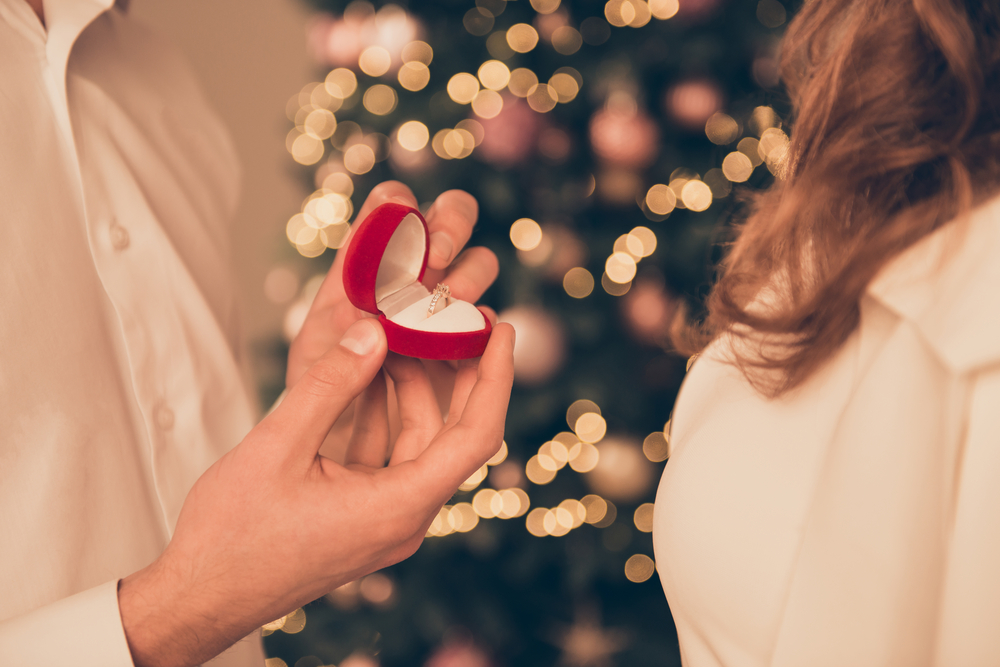 Do a Christmas Tree Proposal
Filipino households typically leave their Christmas decorations up until the first few weeks of January, maybe because we're all too lazy to start packing the decorations again, or just because we like prolonging the holiday vibes. This means that we'll still have decorations up until the New Year.
After the New Year's celebration, ask someone in your home to distract your partner for a few minutes. While they're out, decorate the tree with pictures of you and your partner and small pieces of paper with short messages and sweet private jokes. When they come back, show them the tree, and tell them that they forgot to open one last present under the tree.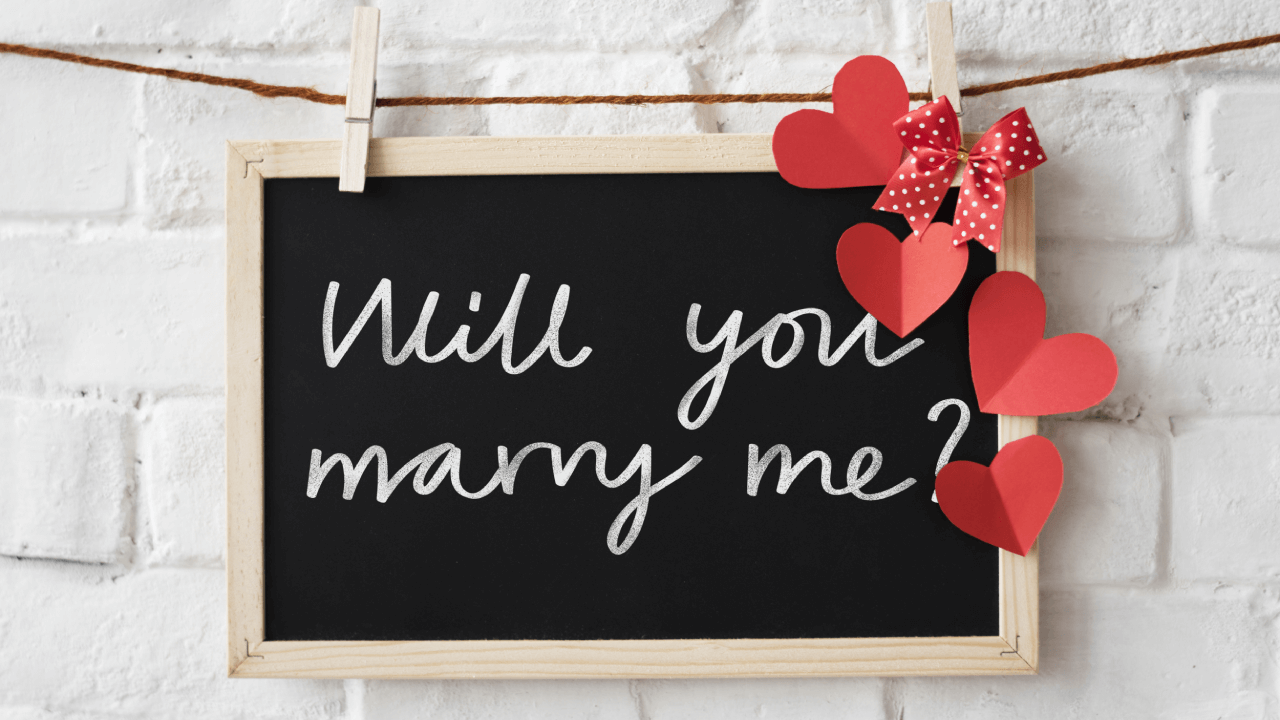 Yell "Will You Marry Me?"
One of our Chinese-influenced practices every New Year is to make a lot of noise at the stroke of midnight. So, aside from fireworks and trumpets, Filipinos create noises like banging pots and pans or shouting as the new year begins.
Catch your partner unaware by shouting your New Year's proposal at the top of your lungs when the noise is at its highest and the sky is still blazing with fireworks. Because of the noise, it's unlikely that your partner may hear you clearly the first time, so just keep repeating it until they realize what you're saying. Get on one knee and pop the question one more time. Of course, this wouldn't be the best time for romantic monologues, so this is best for those with an impulsive streak or those who think long, winded declarations of love are too sappy.
Is It OK to Propose on New Year's Day?
When it comes to proposals, there's no such thing as a wrong time as long as you know that you and your partner are ready for the long-term commitment that is marriage. Proposing on New Year's Eve just makes it much more romantic and memorable, since you'll be doing it during all the festivities of the holidays, when excitement is at its peak for the coming year. If you ask me, the holidays are a perfect time to get engaged or to even get married, since you'd be taking advantage of the happy vibes and the bright lights of December and January. You can even do a holiday prenup shoot where you can put the bright lights to good use for those distinct festive and happy vibes.
If you're having second thoughts because of the generally hectic schedules, just make sure to iron out everything and clear up any events or possible overlapping plans that may interfere with your New Year's marriage proposal.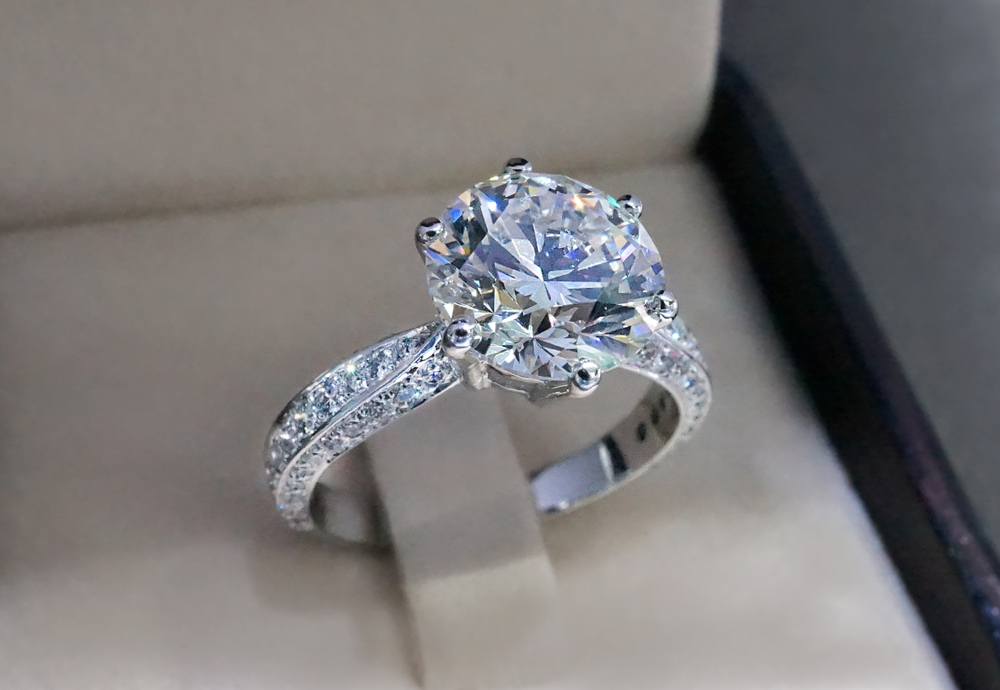 New Year's Proposal or Not, We're Rooting for You
Next to choosing your wedding date, choosing when to propose is probably one of the hardest things you need to choose since you'll be considering the mood, the importance of the date and whether your partner would be ready or not. If you think that you can tick all of these on New Year's Eve, then go for it. Not only will you be engaged at the first few minutes of the year when your partner says yes, but you'll also be able to utilize most of the first few months with planning your wedding. You can even continue with the holiday theme by holding your future wedding during the same timeline – a December wedding for example. There are hundreds of December wedding ideas you can choose from.
But before we get ahead of ourselves, we sincerely hope that your partner says yes, and know that we're rooting for your happiness! Justine loves costumes, puns, horror films, and blue dresses. A literature graduate from the south, she writes online content for a living but is super shy about others reading her fan fiction.