When it comes to weddings, it's the wedding gowns that usually get the most attention. That doesn't mean forgetting about your partner's wedding suit! If you've been looking for ways to keep your wedding stylish, yet affordable then getting a wedding suit or tuxedo for rent might be the answer for you.
Planning a wedding can be expensive, but finding gorgeous wedding suits and bridal outfits that fits your wedding budget is not an impossible dream. Whether you have black tie, white tie, or semi-formal for your wedding dress code, you can find a wedding suit for rent to match. After all, the wedding industry has greatly flourished over the years
Find where to rent your tux and suits for your wedding and everything else you need to know about picking your wedding suits and bridal party attire in this handy guide:
Tuxedos vs Suits: What's the difference?
First things first, knowing the difference between wedding suits and tuxedos can be a huge help for your wedding outfit planning. While they are generally lumped together in most cases, wedding suits and tuxedos do have a slight difference that can create a huge impact on when it comes to finding places to rent suits for your wedding and your wedding's overall look as well.
So what is the difference between a tuxedo and wedding suit?
Generally speaking, a tuxedo is more formal than a normal suit. While both can be worn in formal events, wearing a tuxedo is usually reserved for black or white tie events, such as galas, award ceremonies, and balls. Suits can be made from a variety of materials like cotton, linen, or wool but tuxedos are generally made from satin or have satin details. Depending on the event's dress code, a tuxedo may have coattails or more formal accessories.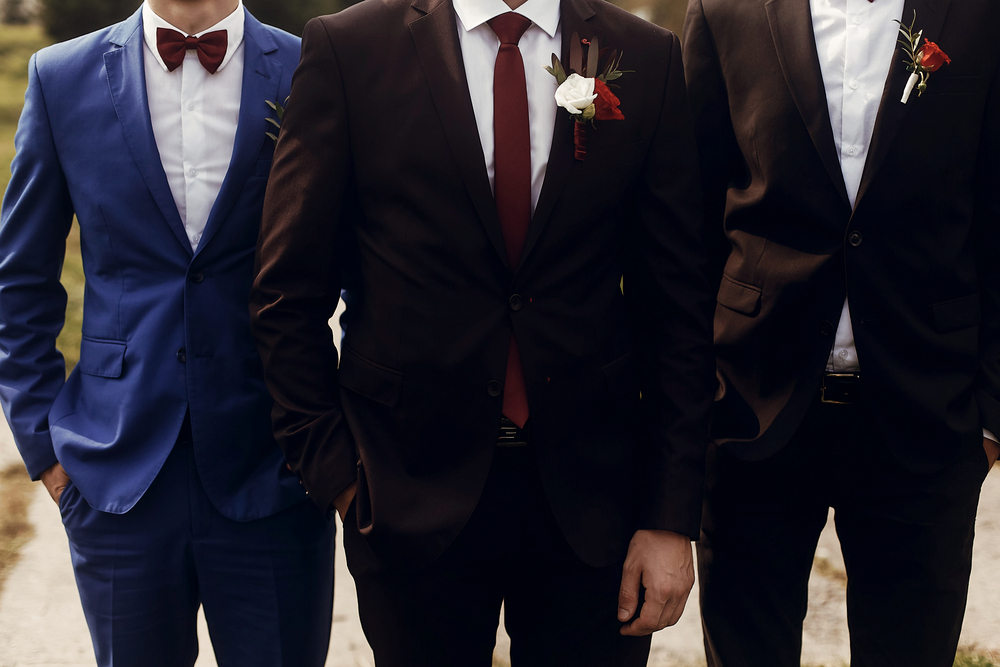 While suits can be worn in a variety of styles and colors, tuxedos are usually more restrictive when it comes to accessories. Classic tuxedos are accompanied by a cummerbund, waist coat, suspenders and a self-tied bow tie. While the more modern styles have more options in terms of material and accessory selection, tuxedos are still worn with black dress shoes and a white formal shirt.
On the other hand, a suit is much more versatile. Unlike a tuxedo, wearing a suit gives you more fashion choices. You can pick between ties, shirts, and even shoes depending on the event and dress code. All you have to really think about when wearing a suit is making sure that it's well-tailored for you. After all, much like a little black dress, a well-tailored suit can give a person a flawless look and mood boost regardless of the event. From business meetings to weddings, the right suit can elevate your style and give you the confidence you need.
Depending on your wedding's theme, you can opt to choose between wearing a suit or a tuxedo. While both are acceptable, the former is generally more versatile and lighter on the budget. However, if you're having an evening wedding that just screams formality and tradition, you won't go wrong with wearing an elegant tuxedo.
The Pros & Cons of Getting Your Wedding Suit or Tuxedo For Rent
When it comes to wedding outfits, a lot of people assume that they need to get something new or custom-made for their wedding. After all, you'll want to have something special to wear on your big day. However, there's absolutely nothing wrong with going the other way, a.k.a.: finding a stylish wedding suit or tuxedo for rent.
If you've been wondering whether you should head to tuxedo rental places for your suit, then here are some points you might want to consider:
Cost
It's no secret that renting formalwear is less expensive than buying one or getting one custom-made. If you have a tight wedding budget or if you're trying to save up, then opting to go for a wedding suit rental is the way to go.
Suit Styles
One of the reasons why a lot of people don't want to rent their wedding outfits is because of the stereotype that tuxedos for rent are old-fashioned, shiny, unfashionable suits. Thankfully, that isn't the case nowadays. If you're wary about getting a wedding suit for rent because you think there won't be much of a selection, then put your worries aside.
Today, suit rentals provide a wide range of suit selections to satisfy your needs and preferences. You can get stylish, high quality, and even high end branded tuxedos and wedding suits for rent—all for a fraction of its original price. Depending on where you'll be renting, you can find a range of suits of different materials, colors, and styles that might not be available if you're just buying one from a store. If you want to have several options for your suit, then a tuxedo rental place is the place to go.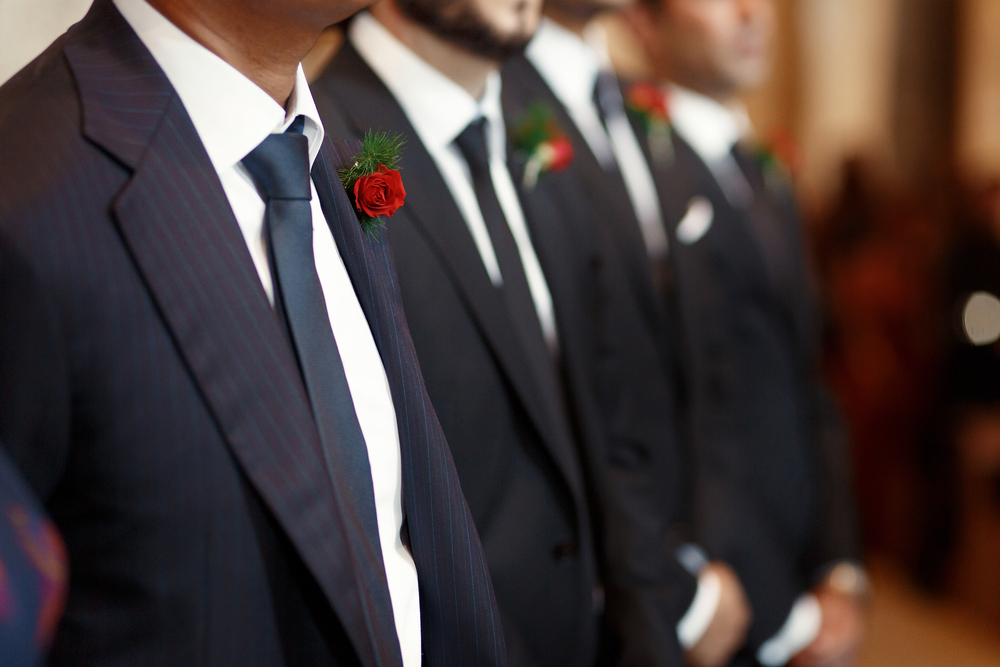 Convenience
Planning out wedding outfits doesn't just end with picking a suit for you—there are also the groomsmen to worry about!
With a suit rental, it becomes much easier to coordinate your outfits because wedding rental shops will have a wide range of options for you and your groomsmen to choose from. There's no further need to worry about finding the right accessories for your wedding suit either as most wedding suit and tuxedo rental places have the matching accessories to your chosen suit.
Uniqueness
Perhaps the biggest edge of buying your wedding suit is that you can have everything about it tailored for you. If you're on the larger or taller side, finding the perfect suit might be difficult as the suits there were made to accommodate different measurements. While most shops will put in contemporary stitches (or take them out) to help a suit fit you better, a rented suit won't always conform to your body measurements perfectly.
Aside from that, rented suits will most probably have seen a wedding or two before yours. By their very nature, they aren't unique suits so someone else might have worn that suit to another wedding before yours. That being said, if you don't go to a lot of formal events, getting a wedding suit or tuxedo rental may still be the most optimal choice for you–after all, you wouldn't want to spend thousands on a suit that will just be collecting dust right after you wear it.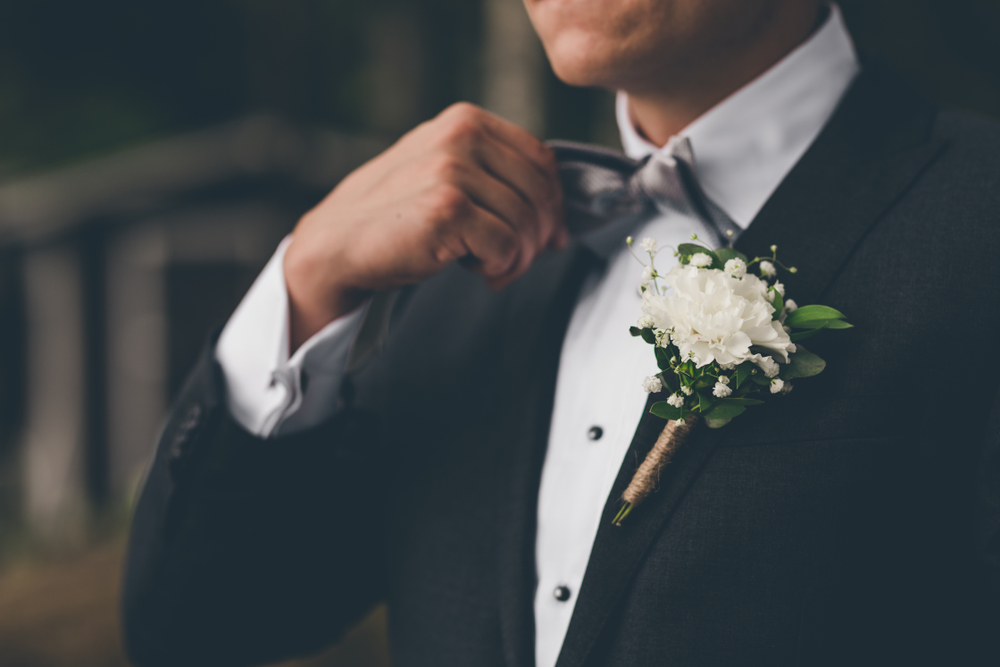 Wedding Outfits Budgeting: How much does it cost to buy or rent a suit?
The perfect wedding gown or suit doesn't have to be a custom piece made for you. Sometimes, you'll find your perfect match in classic, ready to wear creations. Wedding suits, tuxedo, and wedding gown rentals have become quite common nowadays, especially with the growing love for sustainability and vintage fashion. If you've been having a hard time conceptualizing your wedding outfits, checking out ready to wear wedding suits and tuxedo rental places just might give you the inspiration and opportunity to find the perfect suit. Browsing through tuxedo rental places will also give you more affordable options for your wedding suits, especially if you're searching for something that fits your wedding budget.
Generally, tuxedo rentals are also cheaper than buying a suit. While there are brands that carry high quality suits below P10,000, a good suit usually averages around P10,000 to P25,000. If you want something custom-made or if you're gunning for a high-end brand, then expect the cost to fly up as well.
On the other hand, suit rentals will get you high quality (and sometimes even branded) suits and tuxedos for 10% to 35% of that cost–all with complete accessories. Depending on the shop, you can also have the option of buying the suit from them if you actually fall in love with it, so be sure to check in with your shop if they offer buy-back programs and other purchasing options.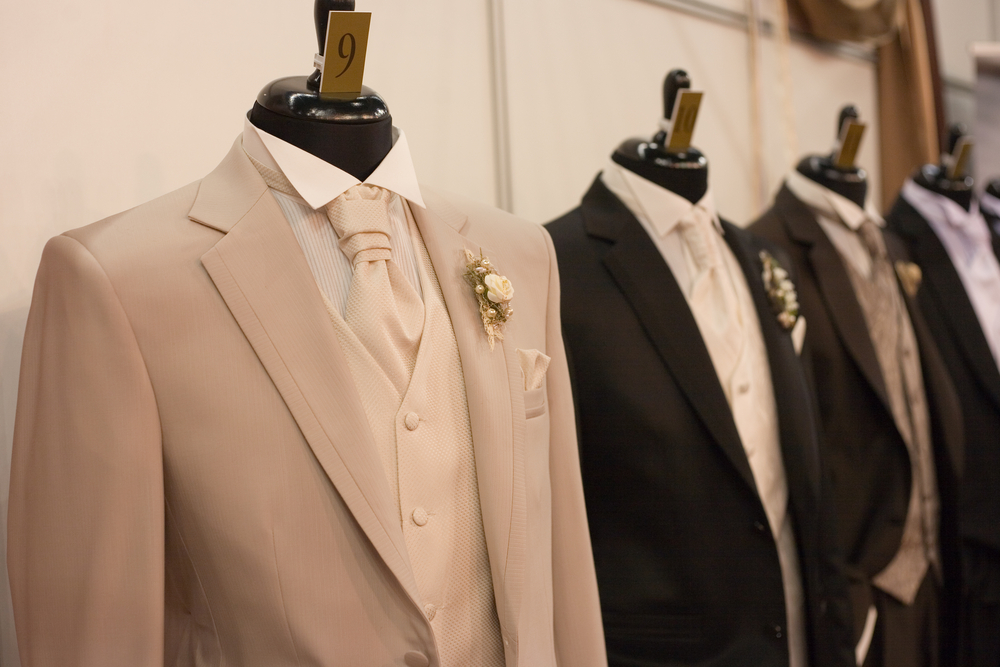 Places to Rent Suits for Your Wedding
If you've decided on renting, you might be wondering where to rent a suit or tux for your wedding. Whether you're having a small wedding or a fabulous grand fairy tale ending, you deserve to have a stylish suit on your wedding day–rented or not.
We've compiled some of the best places to find stylish, elegant, and affordable suits for rent to help you in your suit hunting:
Gardini Fashion Center
The Gardini Fashion Center offers a huge selection of coats, pants, and coat accessories that you and your groomsmen will love. They have an affordable rental package that gives you and your friends well-made and stylish wedding suits for your big day. Their good reputation speaks for itself as you should be calling at least three weeks in advance should you need to rent a suit for your big day.
The shop has several branches all over Metro Manila and Cavite. From tuxedos to barongs, you can find the right one for you in this shop.
Local formal shops and seamstresses
Save yourself from the hassle of travelling and unnecessary shipping expenses by visiting your local formal shops and seamstresses. More often than not, they will have a suit ready for most occasions such as prom and other formal events, so you can take your pick from the lot. They can also be quite cheaper as they cater to the local area, so if your budget is particularly tight, then this might be the best option for you.
Your friends' and family's closets!
Whoever said that tuxedo rentals stopped at just shops?
If you have friends or family members who are about the same size as you, you can try to raid through their closets to find the perfect suit for your wedding day. After all, who better to go to for fashion help and advice than your closest friends and families? If you do happen to find the perfect suit, talk to them to make sure that all the alterations you'll need are possible.
The Perfect Suit
Finding the perfect suit can be just as difficult as finding the perfect wedding gown. While most people would say that the best option is to always go new or custom made for weddings, not everyone has the budget for it. But don't let that hinder you from finding your perfect suit!
Tuxedos and wedding suits for rent have become more common nowadays. If you happen to find a fun, stylish, and elegant suit that you love and fits your budget–then you have definitely found the perfect suit from the perfect place.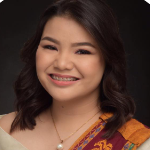 Joey Cole is a digital content writer from Laguna. When she's not looking at her task list, she's probably obsessing over another anime show, looking at pictures of food, or adventuring all over Faerun with her online DND friends.