While most people think about the bride's wedding dress when it comes to attire, there's actually a lot more to consider when you think about expenses. Traditionally, aside from the bride's wedding gown, you have the Maid (or Matron) of Honor, the bridesmaids, the Best Man, the Groomsmen, Flower Girl, Ring Bearer, the Bride's Parents, Groom's Parents, and Grandparents to consider.
Tradition dictates that the parents and grandparents should provide for their own attire that would match the wedding theme. When men and women accept a role in bridal party, it's a given that they must agree to pay for and wear whatever the bride or groom tells them to wear (pro tip: coordinate with your bridal party about their budget for their attire and find something they can all agree on). However, it is perfectly acceptable for the bride and groom to also set aside money from their budget and pay for their entourage.
Bride's Wedding Gown
A bride's wedding gown is the number one thing most women look forward to when planning their wedding. In a traditional Filipino wedding, a bride's gown is white (which symbolizes a woman's purity and virtue) and is accompanied with a veil. It takes after the western influence of women wearing white on their wedding day, a tradition started by Queen Victoria in 1840. These are typically custom-made by designers and dressmakers, though buying ready-to-wear gowns and non-traditional gowns are also acceptable.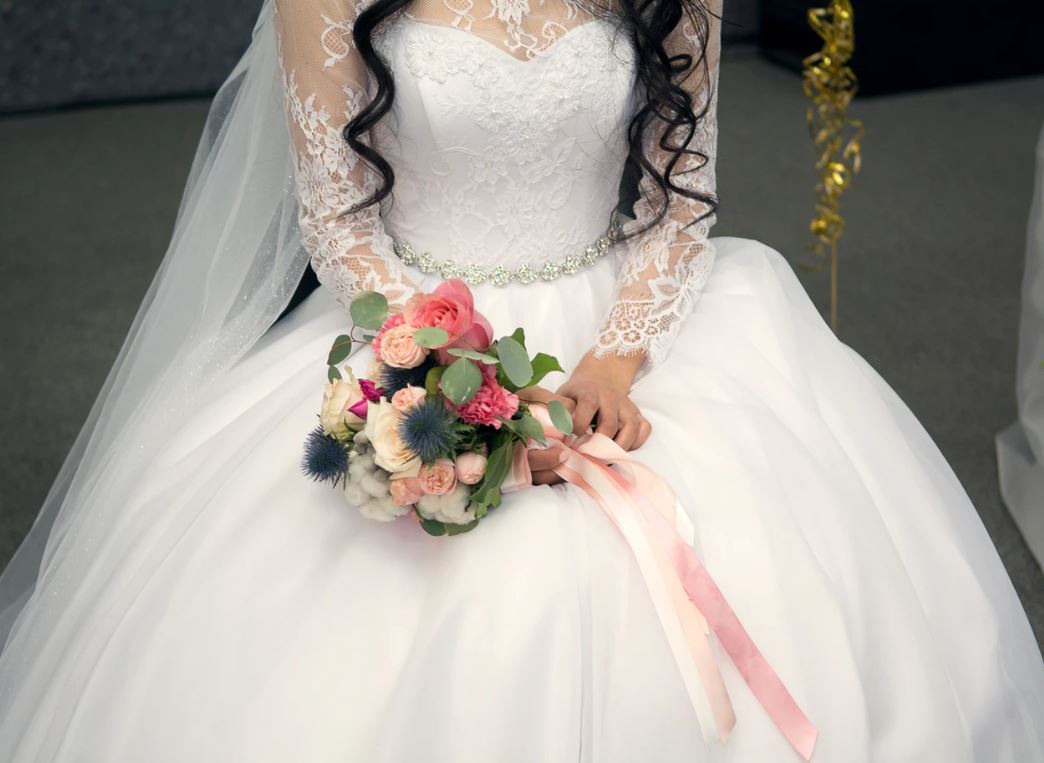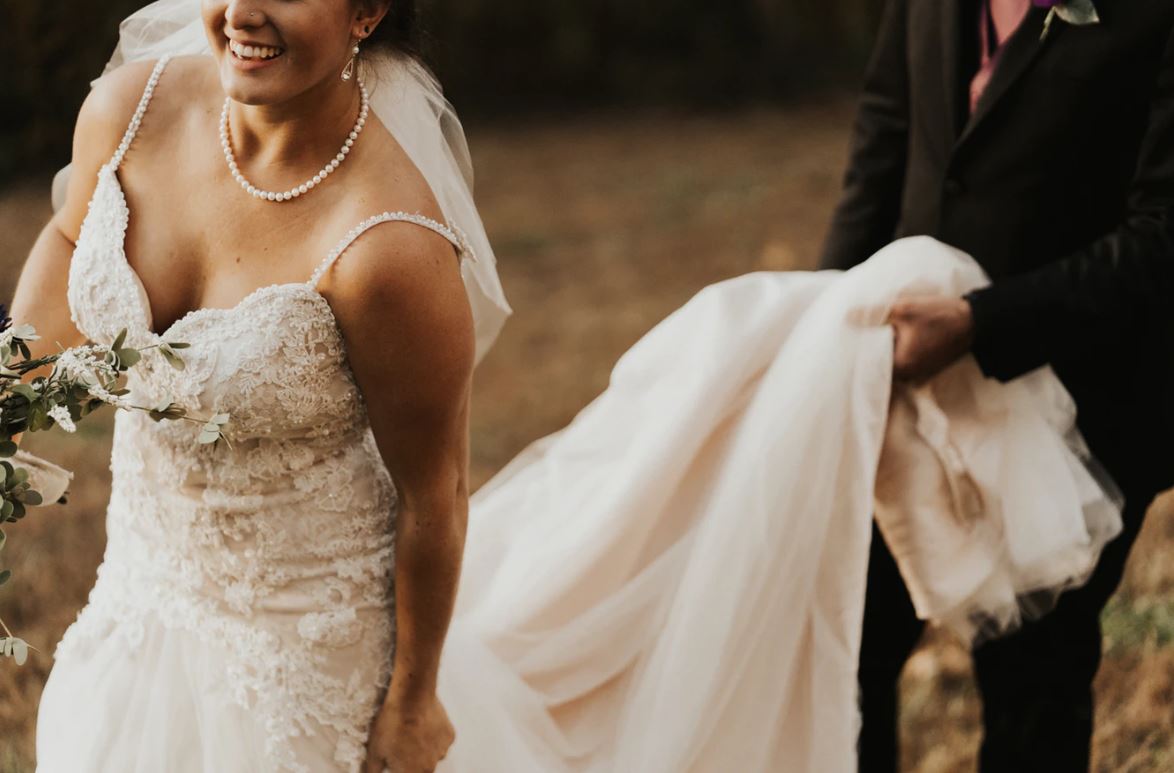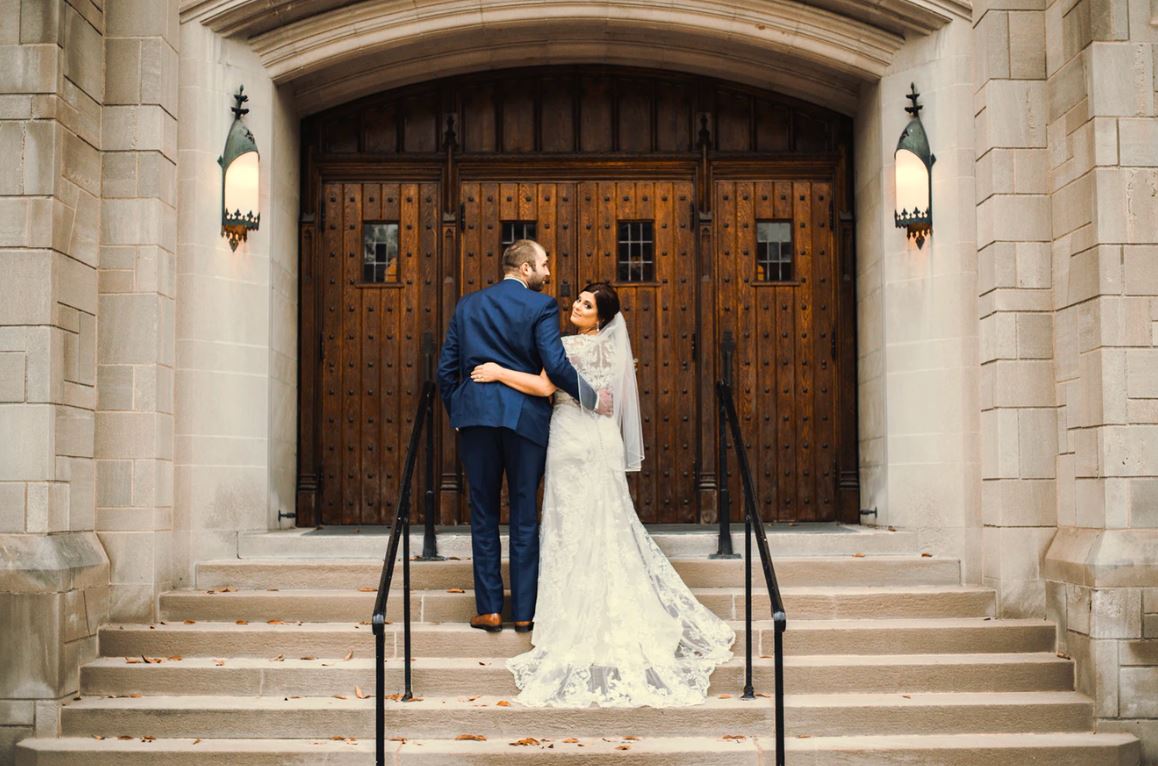 Price of a Wedding Gown
An average mid-range wedding gown can fetch a price of around P35,000 and can go as high as P50,000. However, if you're going for a popular designer, expect their starting price to be over twice that amount. Wedding gowns customized by Rajo Laurel, for example, start at P200,000 while Francis Libiran starts at P300,000 and can go higher depending on your design. If you're looking for something on the lower end of the price range, try looking for your gown in places like Divisoria along Tabora Street or 168 Mall, which has full wedding gowns for as low as P3,500.
There are other low-cost ways to get a wedding gown. If your mother or a relative can give you their old wedding gown and it fits, you may only need to pay for minor adjustments. Consider buying second-hand wedding gowns rather than having your own gown made, since pre-owned gowns can be sold as much as a third of the original price. Some stores sell second-hand wedding gowns, but you can also check online marketplaces like Facebook and Carousell.
A third option is to rent a gown instead of buy one. While you won't get to keep the dress after the wedding, it's practical in terms of cost and space. Some gown rental shops also offer packages to rent the outfits of most of the bridal party and the accessories you might need on your wedding day.
Bridal Gown Parlors in Metro Manila
Have you always dreamed of having your own Say Yes To The Dress moment? If you're not looking to customize your gown, you might want to head to a bridal shop, find an RTW dress, and then make alterations to the fit and design. You'll find plenty of bridal shops around Metro Manila; here are some that I've found that carry different designer labels.
That One Dress By NX in Quezon City sells designer label gowns from previous seasons, catering to budgets P20,000 and above.
Chungdam Bridal in Makati offers RTW wedding gowns and high-end Korean-styled wedding gowns.
Maid of Honor and Bridesmaids' Dresses
Some sources state that the practice of having bridesmaids dates back to ancient times. Back then, brides and her bridesmaids would all wear white and walk down the aisle with veils on their faces. This was to supposedly confuse jealous suitors and evil spirits that would harm the bride.
Today, however, the role of bridesmaids and the maid or matron of honor are fairly symbolical. Aside from attending the ceremony, they may be asked to help plan the wedding and the wedding reception program. They may also arrange a bridal shower or bachelorette party for the bride, but this isn't required. They are commonly seen getting ready alongside the bride before the ceremony.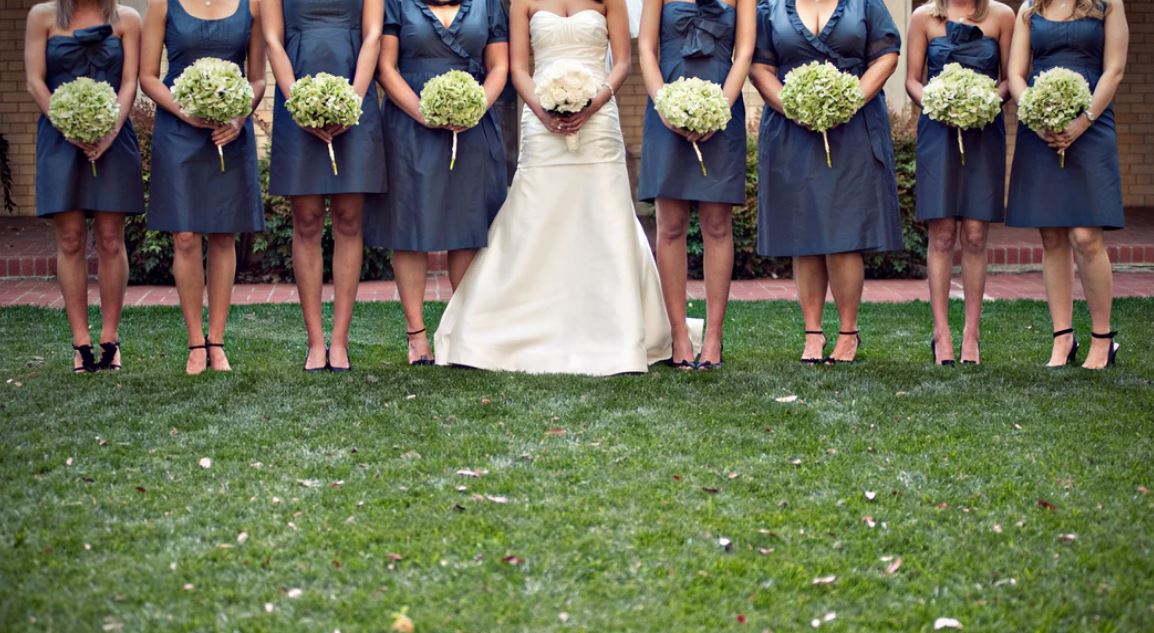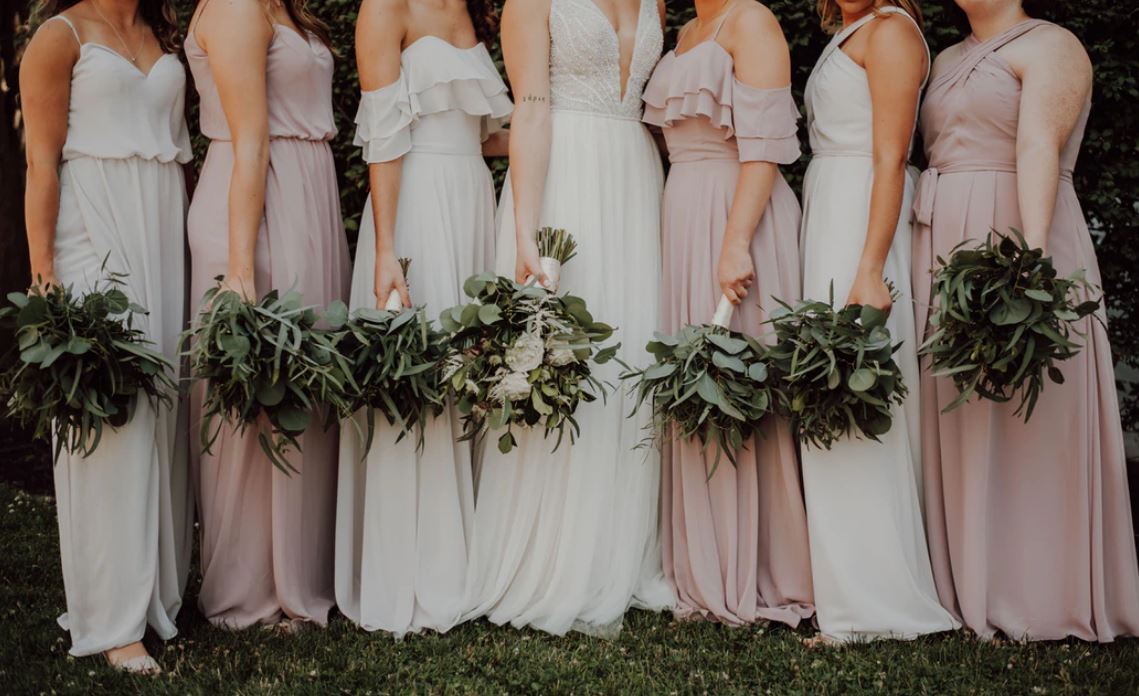 Bridesmaids are usually a bride's closest friends and relatives. In the past, bridesmaids could only be unmarried women who are of a marriageable age, but nowadays it is acceptable to get married woman to be a bridesmaid.
A bride can choose to have a chief bridesmaid known as the maid of honor (or matron of honor, if she's married). The maid of honor may be asked to wear something different from the bridesmaids so she is set apart from the others.
Price of Bridesmaids' Dress
The price of your bridesmaids' dress really depends on where you're buying their outfit and what the theme you want them to wear is. Right now, it's very common for brides to dress their bridesmaids in infinity dresses. These are dresses that have two long adjustable straps that can be used to create different styles. This is much more convenient than having to customize different gowns of the same color.
The price of an infinity dress differs greatly. If you're buying from affordable clothing sites like Divisoria, you can find infinity dresses for as low as P500. Go online, and you'll probably find a seller selling it for around P1,000 per dress. And some designers who make infinity gowns made to order can charge around P2,000 per dress. The quality between these dresses may be different, though, so it's always best to see the item first before buying it.
Groom, Best Man, and Groomsmen's Suit or Barong
Unlike brides who have more style options, grooms are generally limited to two types of formal wear. They can wear a western suit or they can have the traditional Filipino barong. The concept of the Best Man and groomsmen come from western traditions. In the past, they were known as "bride-knights" and were tasked with kidnapping the bride (marriage by abduction was legal in the past), preventing her from being kidnapped, and running after her should she decide to get cold feet and run from the altar.
Today, groomsmen and the Best Man do not practice such barbaric roles. Instead, like bridesmaids, they have the symbolic role of standing by the groom. They may be asked to usher guests to take their seats and arrange bachelor parties, but this is not necessary.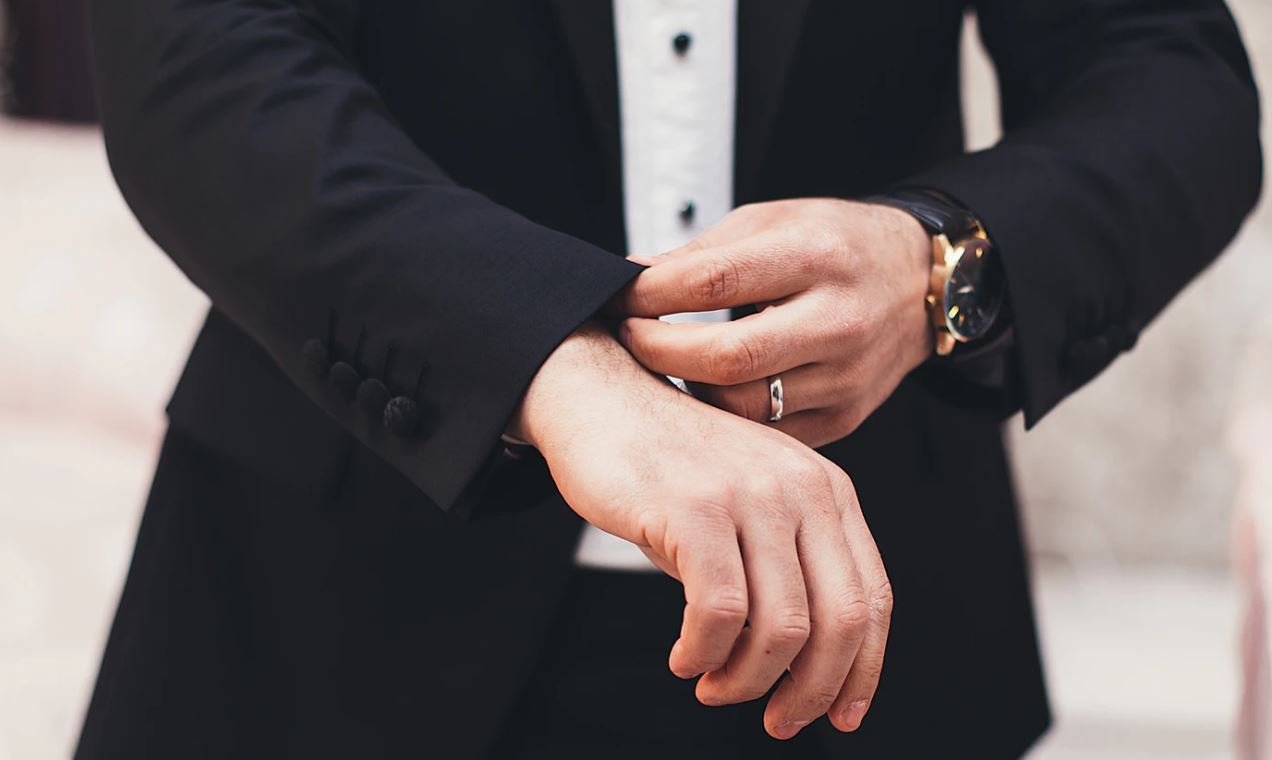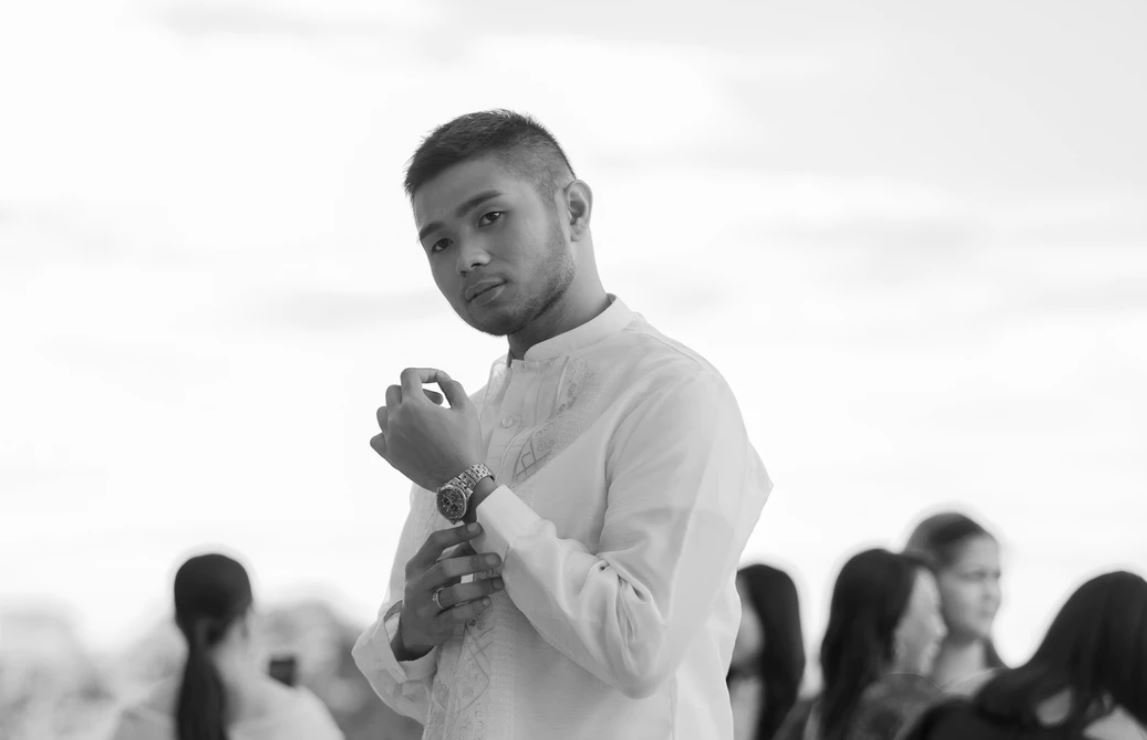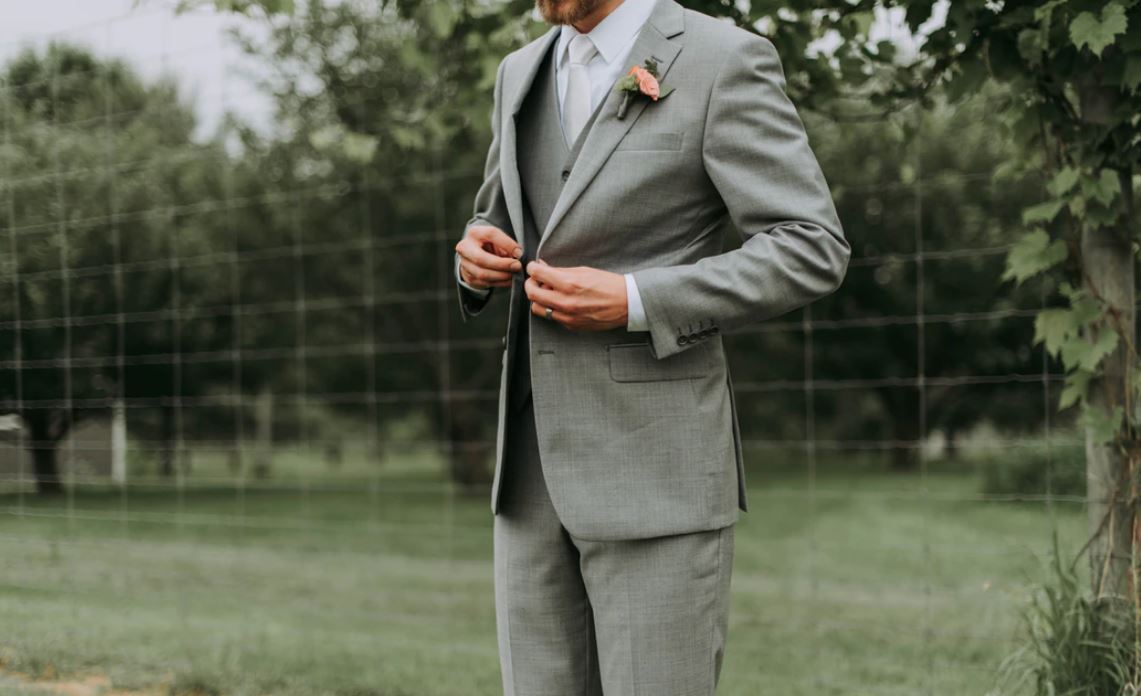 Price of a Groom's Suit or Barong
Suits and barongs are relatively the same price and can be found in low-range places like Divisoria or can be customized by designers for high-end prices. A groom's attire is relatively cheaper than a bride's and takes less time to make.
Low-end RTW can cost less than P3,000. However, high-end RTW and customized suits can reach over P20,000. It can also cost more if you're hiring a well-known designer to create your suit.
It is common for a groom and his entourage to get their suits or barongs in the same place for uniformity and discount deals. However, a groom should generally stand out from his entourage the same way one can spot a bride amongst her bridal party. This could mean the groom wearing a different colored suit or wearing a bowtie while the others wear neckties. This is not necessary with tradition, but tradition dictates that, like the bride, the groom must wear white. And just like the Maid of Honor's outfit separating her from the bridesmaids, a Best Man can wear something to separate himself from the other groomsmen.
Flower Girl and Ring Bearer's Attire
Centuries ago, flower girls carried wheat, garlic, and herbs down the aisle before a bride made her entrance. This was a tradition to bless the couple with fertility and prosperity while warding away the evil spirits. Traditionally, the flower girl is a young girl below the age of 10 and a member of the bride or groom's family. Nowadays, her entrance before the bride symbolizes the bride's progress from childhood innocence to adulthood as a wife. Although flower petals are the norm, the flower girl can also scatter confetti or blow bubbles. Some wedding venues, however, do not allow scattering as it can be messy.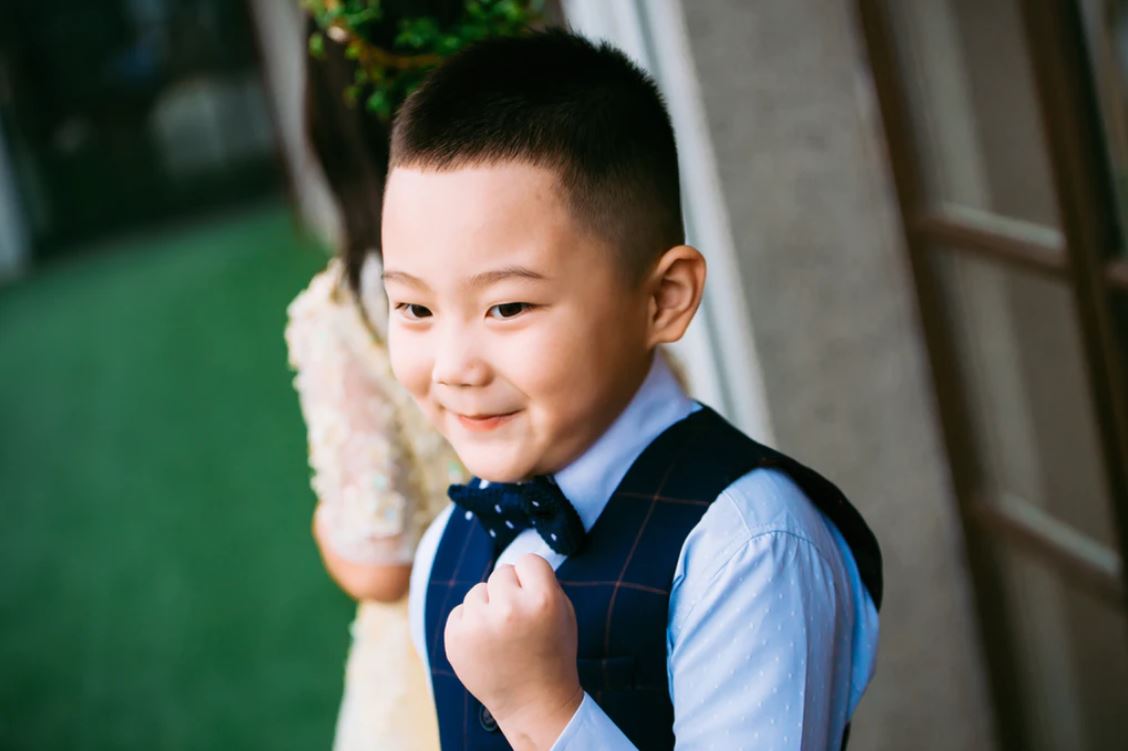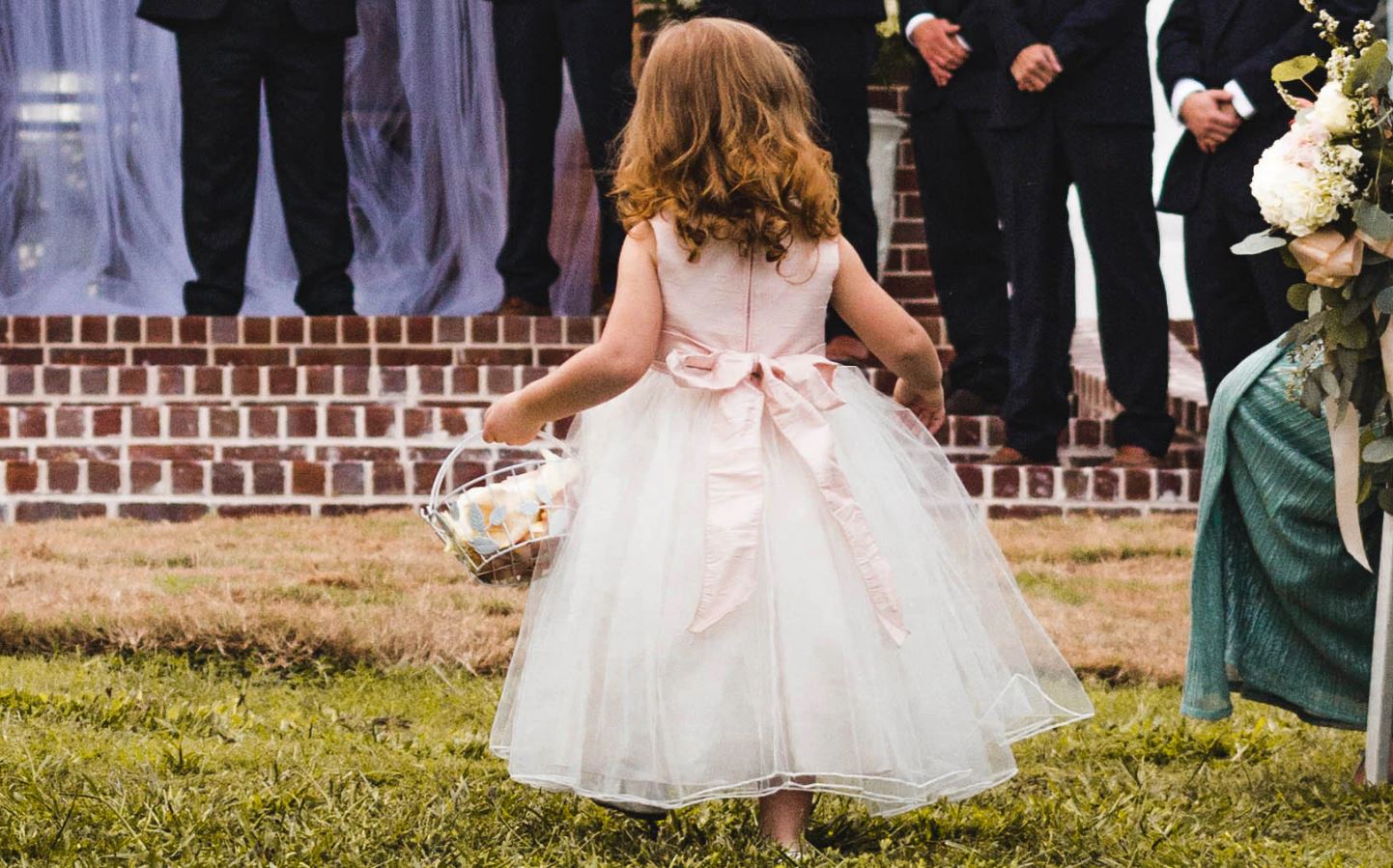 The flower girl is often accompanied by the ring bearer. This is a young boy tasked with walking down the aisle with the wedding rings. Given that wedding rings can cost between P15,000 to P60,000, the couple might be hesitant to leave their rings with a young child, especially if he is unattended. One alternative is to have a wedding ring cushion that can safely fasten the rings to prevent it from getting lost. Another is to use fake rings and to give the real rings to the best man.
Price of the Flower Girl and Ring Bearer's Outfits
A flower girl's dress is traditionally a white dress that may look like a more child-friendly version of the bride's gown, though this tradition is seen more often in western weddings than Filipino weddings. A ring bearer may wear a suit or barong, depending on the wedding theme.
Depending on where the dress is bought or made, a dress can cost less than P3,000. In Divisoria, there are some gowns selling for as low as P500. Either the bride and groom or the children's parents can pay for the dress.
RTW or Customized Wedding Outfits?
Having a wedding dress customized to your style and size will cost more than buying a dress off-the-rack or RTW. Having a dress made requires a lead time of at least six months. The more complex and intricate your dream wedding dress is, the longer (and more expensive) it will be.
In comparison, buying an RTW wedding dress is much easier as you can buy it and take it home with you the day you try it on. It's the ideal choice if you have less than six months before your wedding, but you're limited to the options available and might not find the dress that has all the features you want in your dream dress. It may also be difficult to buy RTW wedding dresses if your body doesn't fit typical sizes, so it may not fit you perfectly. You can, however, buy it and have it altered to fit, but this will cost extra.
Attire for the rest of the wedding party won't take as long and can be customized around four or five months before the wedding day. However, if you have a large party and are having one provider, it's best to get this done at least five months before the wedding to avoid emergencies. Justine loves costumes, puns, horror films, and blue dresses. A literature graduate from the south, she writes online content for a living but is super shy about others reading her fan fiction.