One of the hardest choices someone can decide on is what their wedding dress is going to look like. Some brides prefer getting their measurements taken and letting designers or seamstresses make their gown from scratch, and some prefer just getting ready-to-wear wedding gowns to tamp down on the hassle of multiple dress fittings. There's also the option of renting a wedding gown to cut costs, which is also pretty practical if you ask me.
As someone who absolutely hates getting her measurements taken, I personally would go for getting affordable RTW wedding gowns, especially since the choices here in the Philippines are almost endless – from the wedding gowns of Divisoria to the independent wedding boutiques that cater to the different styles women usually look for.
Another thing you might be considering is if you're trying to hit a wedding budget and you're not quite sure if designer gowns will be a good choice cost-wise. RTW wedding gowns are a good option without compromising on the style and quality, and for sure, you can still find the perfect dress for your dream wedding.
The Pros of Getting RTW Wedding Gowns
Almost all of us have envisioned our weddings since we were kids, from our wedding bouquets to the dreamy wedding dresses we'll wear when we walk down the aisle. You might even have this vague idea of how you want your dress to look like – how the sleeves would be cut or how the train would flow.
However, at our age, we might now be thinking about what's practical or what's within budget. That's probably also one of the reasons why you're reading this article right now. If you're still trying to decide, here are a few pros to RTW wedding gowns that might give you that needed push: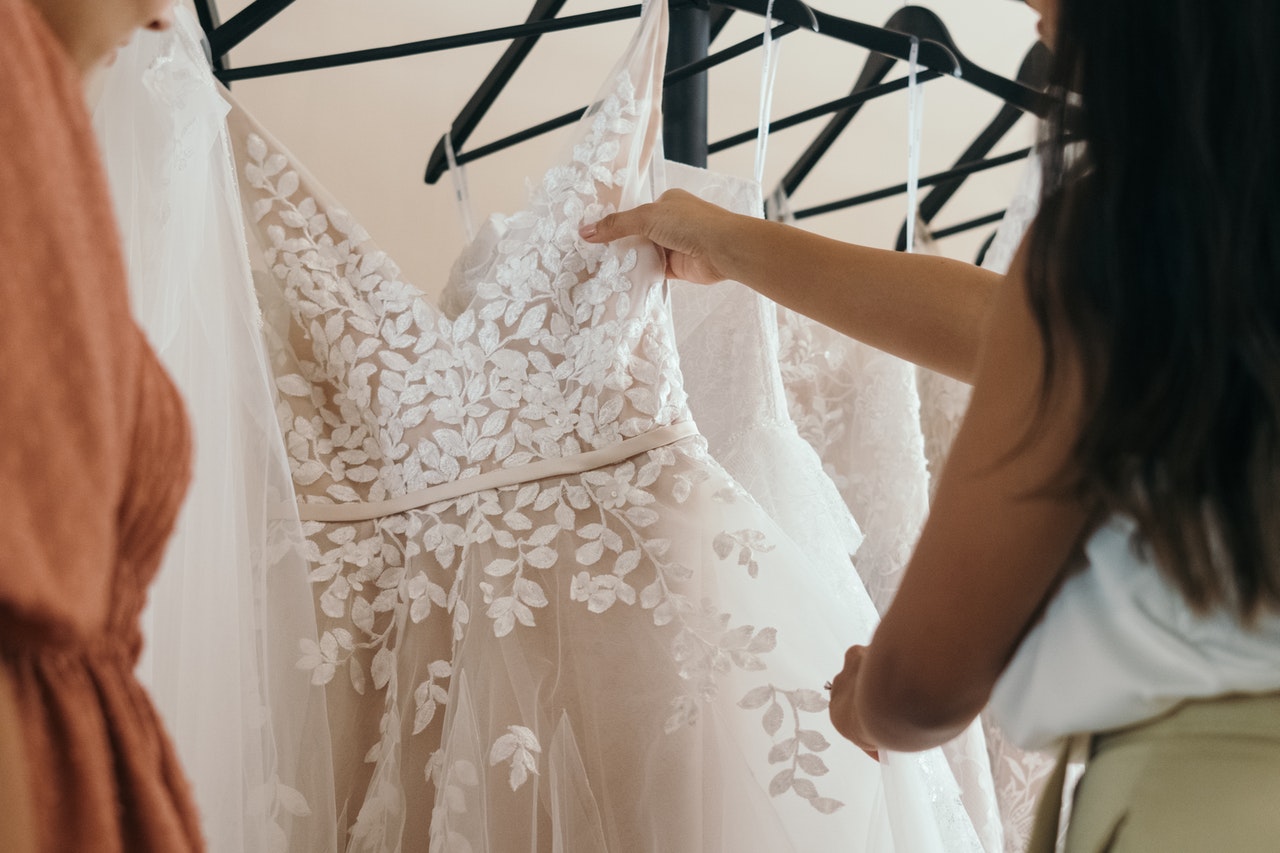 The Wide Market for RTW Wedding Gowns Gives You Hundreds of Choices
One of the main things we might think about when it comes to ready-to-wear wedding dresses is the lack of uniqueness or individuality. However, with hundreds or even thousands of choices in the Philippine market for RTW wedding gowns, you can get a dress that's exactly you, from the style to the small details you've always envisioned your wedding dress to have. And don't forget, you're also free to add in any details to your wedding gown to further personalize it. Nobody's stopping you.
Ready-to-Wear Wedding Dresses Are Budget-Friendly
Probably one of the reasons why RTW wedding gowns are gaining popularity is that they're more budget-friendly compared to designer dresses or made-to-order dresses. There are extremely affordable choices and a few that fall in the mid-range. But what's good about them is that you can decide on a price range, and you can go from there, without any surprise additional costs.
You Can Save Time on Dress Fittings
Wedding planning takes a lot of time and effort – We know. Add to that, designer dresses take a lot of time to be put together, with constant measurement adjustments and dress fittings. If you're trying to save time, ready-to-wear wedding dresses are perfect since you'll be getting them all on the same day if you've already chosen. You won't need to go back and forth with the designer, and you won't be too stressed out if there are any delays in the delivery.
You Get to Fit It Right Off the Bat
The good thing about ready-to-wear wedding dresses, or anything ready-to-wear for that matter, is that you get to fit it right after you choose. You can get a feel of how the fabric would flow or look like, giving you a general idea if it would be comfortable to wear or if it would fit perfectly.
Ready-to-Wear or "Ready-to-Wed" Wedding Dresses in the Philippines
In recent years, the demand for RTW wedding gowns has boomed, especially with the pandemic lockdowns and the limited opportunities for dress fittings and wedding dress canvassing. With this rising interest in ready-to-wear wedding dresses, many boutiques and fashion designers in the Philippines have now started to go online, which may make your decision a bit easier.
If you're on the hunt for the perfect dress, here are a few brands and stores you can check out to narrow down your search: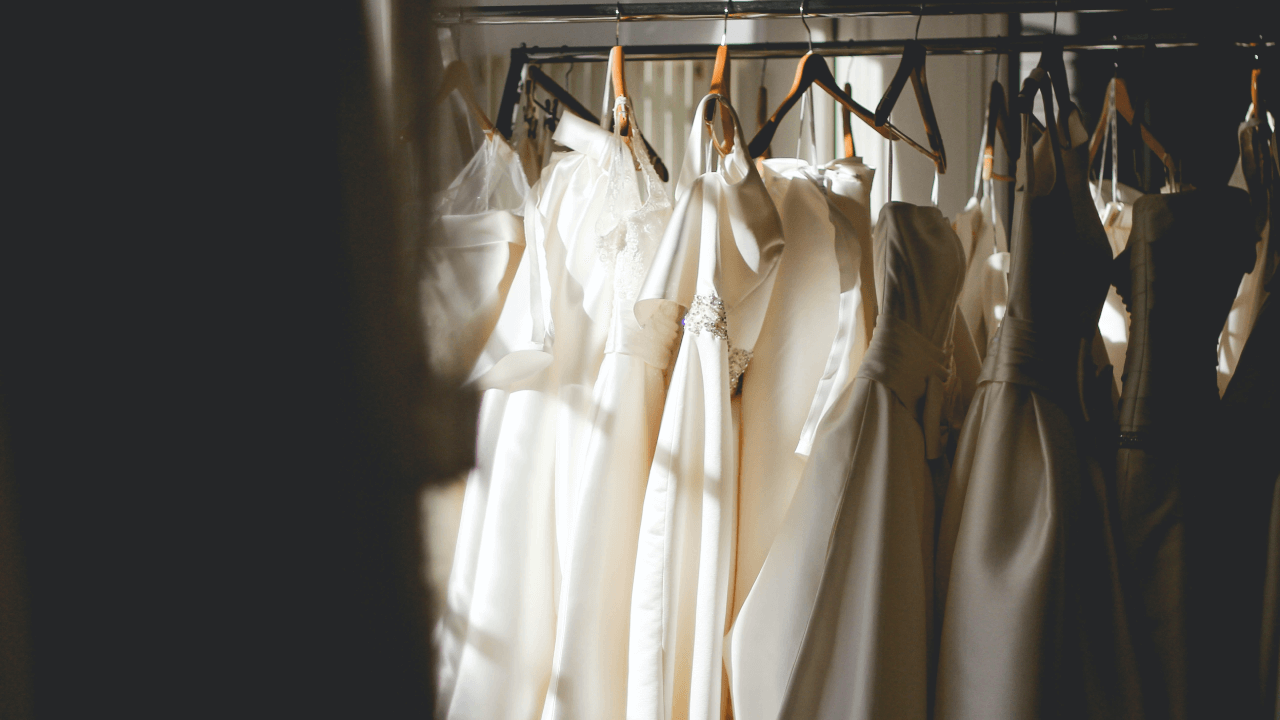 Affordable
RTW Wedding

Gowns

at

PHP

2,500 to

PHP10

,

000
Karimadon
Karimadon is a fashion brand that produces a wide range of women's apparel for casual looks or formal events. When it comes to budget wedding dresses, Karimadon probably has the lowest price range without compromising quality and style. You can find midi off-shoulder dresses for simpler weddings, or full-length serpentine gowns that would perfectly highlight your curves. With about 18 boutiques around the Philippines, you can easily find RTW wedding dresses between PHP2,599 to PHP4,999 – a pretty good deal.  You can check out their wedding dresses at their shop website,
 Apartment Eight
Apartment Eight boasts a wide selection of ready-to-wear dresses and gowns for weddings or any other formal events at very affordable prices. You can get a beautiful short white dress for civil weddings at about PHP2,880 or even less if they're on sale, or a gorgeous white gown at about PHP4,980. They also have a few The good news is that you can easily shop online for your RTW wedding dress or outfit at Apartment8Clothing.com or even browse their catalog on their Instagram page.
 I Do by Zoo
First established as a boutique specializing in party wear and statement pieces, Zoo is now transitioning into a more sophisticated and luxurious line, with a beautiful collection of well-made dresses and gowns for any formal event. You might even find a few short white wedding dresses you can wear for intimate or civil ceremonies. Their prices range between PHP4,990 and PHP9,740. Head over to I Do By Zoo to see their new premium fashion line.
Love, C
Love C prides itself as the home of infinity gowns (dresses that can transform into 27 different styles) and more. If you're looking for dresses under PHP7,000, Love, C has a fine selection you can choose from. You can even shop with your bridesmaids for their own dresses since they have hundreds of dress options. You can start browsing their shop at Love, C, or just check out their Instagram page for some beautiful wedding photos you can get inspiration from.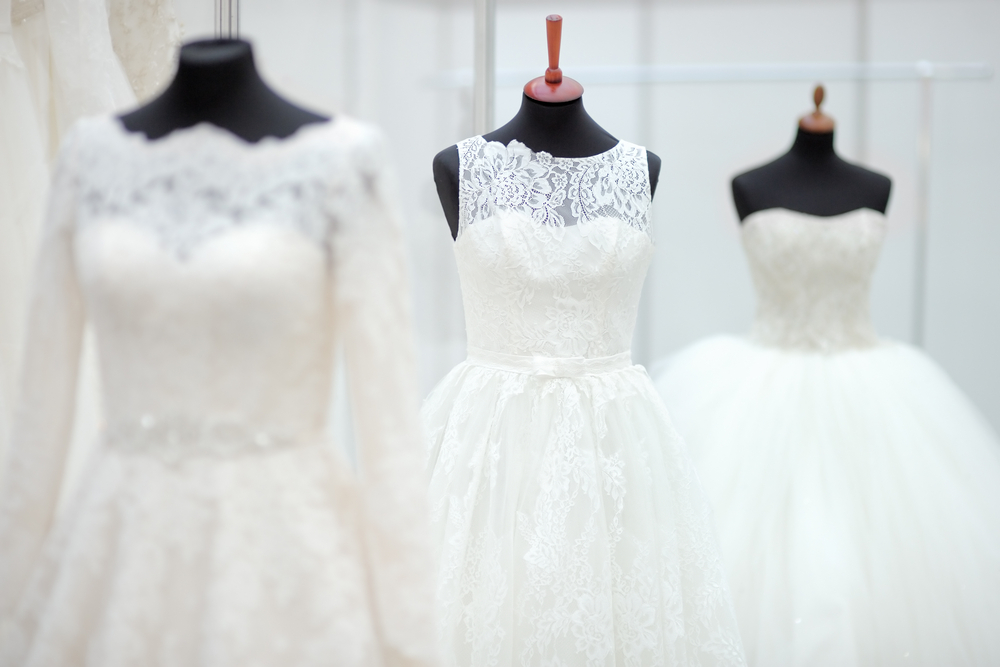 Ready-to-Wear Wedding Dresses
at PHP15,000 to
PHP25,000
 Cou Cou by Mel Orlina
If you're aiming for elegant and sophisticated gowns without spending too much money, Mel Orlina may just have what you're looking for. With selections ranging from PHP15,000 to PHP20,000, Cou Cou by Mel Orlina offers some of the best choices for affordable ready-to-wear wedding dresses in the Philippines. You can get dreamy dresses with tulle for the fairy-like image, or you can get their white jumpsuits for a more modern look.
Bella Borromeo Atelier
With a tagline of "Curated meticulously to make your fairytales come to life," Bella Borromeo Atelier caters to brides who want ultra-feminine, gorgeous wedding dresses without going over their budget. Bella Borromeo has a line of RTW wedding dresses and gowns that range between PHP15,000 to about PHP35,000. They might even throw in a matching face mask for the perfect pandemic wedding. Visit their online store at BellaBorromeoAtelier.com or check out their photos on their Instagram page.
 White Label Bridal
White Label Bridal believes that "not everything beautiful needs to be overpriced," which is perfectly embodied by their catalog of elegant and timeless wedding dresses. With a price range of about PHP20,000 to PHP90,000, White Label Bridal can give you the perfect dreamy wedding dress. Check out their Instagram page for reviews from the happy brides they helped dress up.
Bride and Rose
The brainchild of Trishie Dela Cruz, Bride and Rose has a collection of RTW wedding gowns from European designers, like Nora Naviano, Katherine Joyce and Papilio. The first and only distributor of these designer gowns in the Philippines, Bride and Rose sells gowns from a range of PHP20,000 to PHP350,000. You can check out their fashion line at BrideandRose.com, or visit their Instagram page.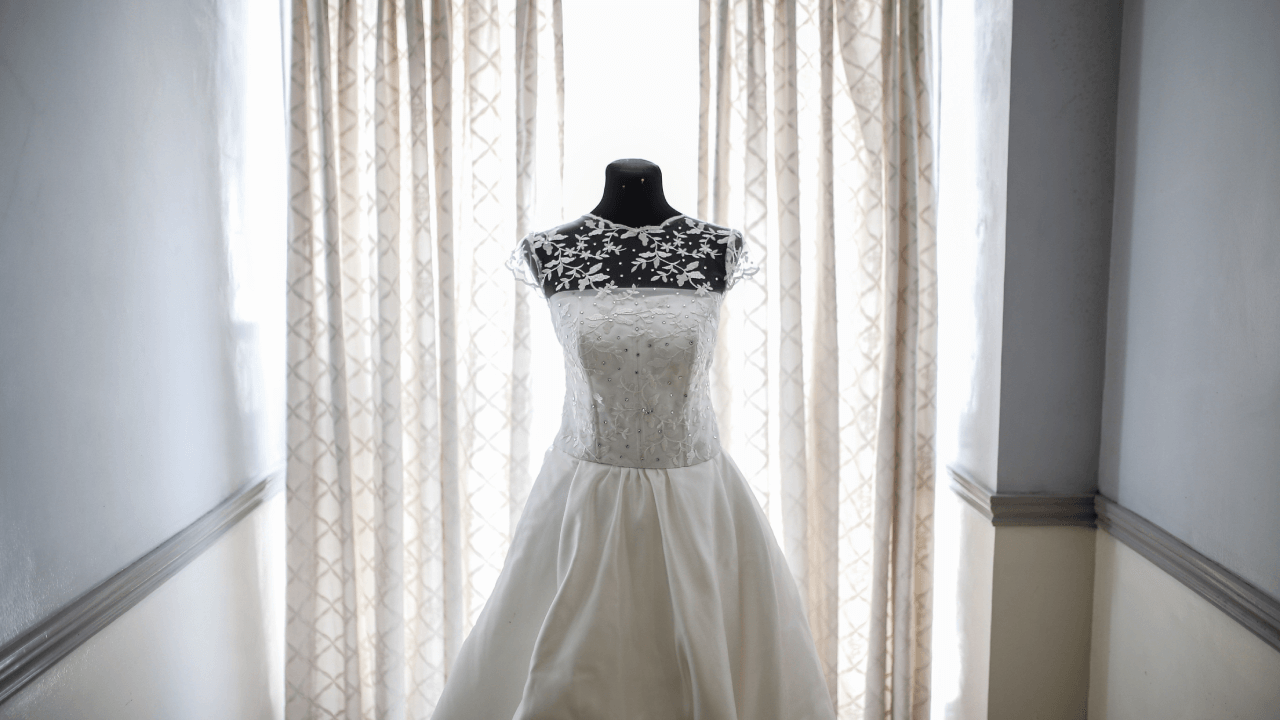 RTW
Wedding
Dresses at PHP25,000 and Up
Bridal Boutique Manila
Bridal Boutique Manila is an expert in designing beautiful ready-to-wear wedding dresses, from strapless ankle-length dresses to gorgeous off-shoulder numbers. With prices ranging between PHP28,000 to PHP60,000, you can effortlessly be the stunning bride on your wedding day. To check out their designs, head over to BridalBoutiquePh.com.
The Bridal Room
If you're looking for a ready-to-wear wedding dress shop complete with alteration and wedding consultation services, The Bridal Room is the perfect store for you. They aim to make wedding dress selection as easy as possible for soon-to-be brides, with dresses they can buy on the same day. With prices starting at about PHP30,000, they may be a bit on the expensive side, but you can't go wrong with the quality and intricacy of the dresses they produce. Visit their Instagram page at The Bridal Room PH, or shoot them a message at thebridalrooomph@gmail.com.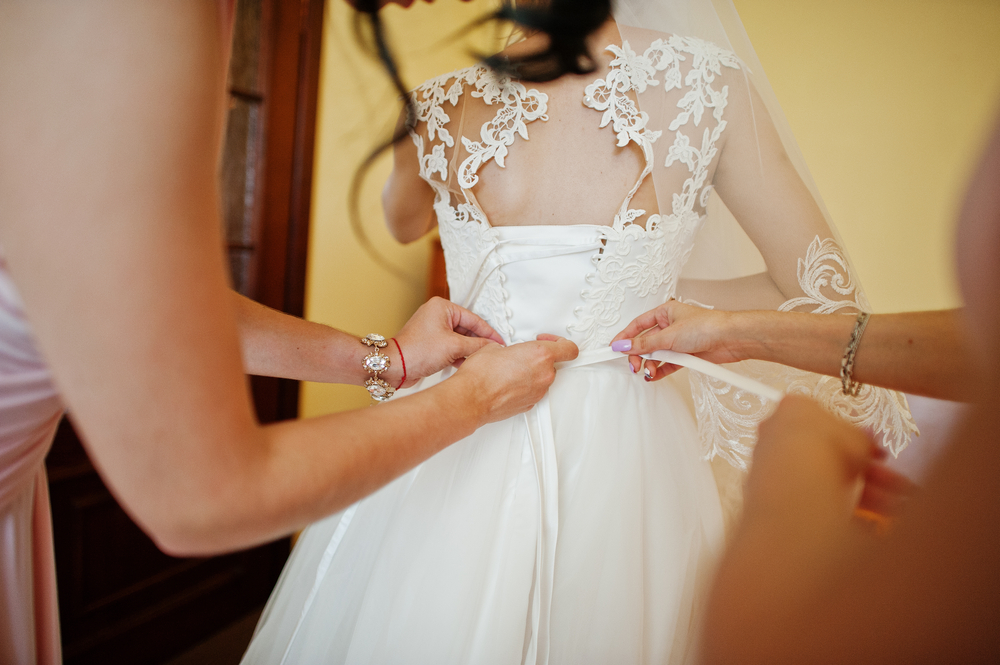 RTW Wedding Gown Alterations for the Best Fit
There's one issue when it comes to ready-to-wear wedding gowns – some dresses may need a bit of alteration when it comes to your measurements. Maybe you need to remove the sleeves or shorten the straps on the dress, or maybe you think there are some style improvements you can do to make your dress a bit more you.
The good thing is that some of these stores have alteration services that can help you achieve the "fits-like-a-glove" look. Before buying the dress, try to inquire whether they do have in-house alterations or not. If they do, perfect, but if they don't there are numerous stations that you can go to, like:
Alter to Fit
Alter to Fit is an alteration station with 31 branches nationwide. They specialize in re-sizing, re-modeling and repairing any type of product that has to do with textiles, from RTW wedding gowns and trousers to curtains and pillowcases. They're also a very nifty store since they also honor multiple memberships for discounts, like SM Prestige, Petron Cardholders, and BDO Diamond Rewards. For locations, here's a link to their website: AlterToFit.com.
Alterations Plus
With 20 branches in Metro Manila, Alterations Plus is another good option for getting ready-to-wear clothing to fit perfectly. Alterations Plus believes that while RTW clothes are designed for the masses, it shouldn't necessarily mean that they should be ill-fitting. If you're looking to alter your ready-to-wear wedding gown, you can visit any branch of Alterations Plus around Metro Manila.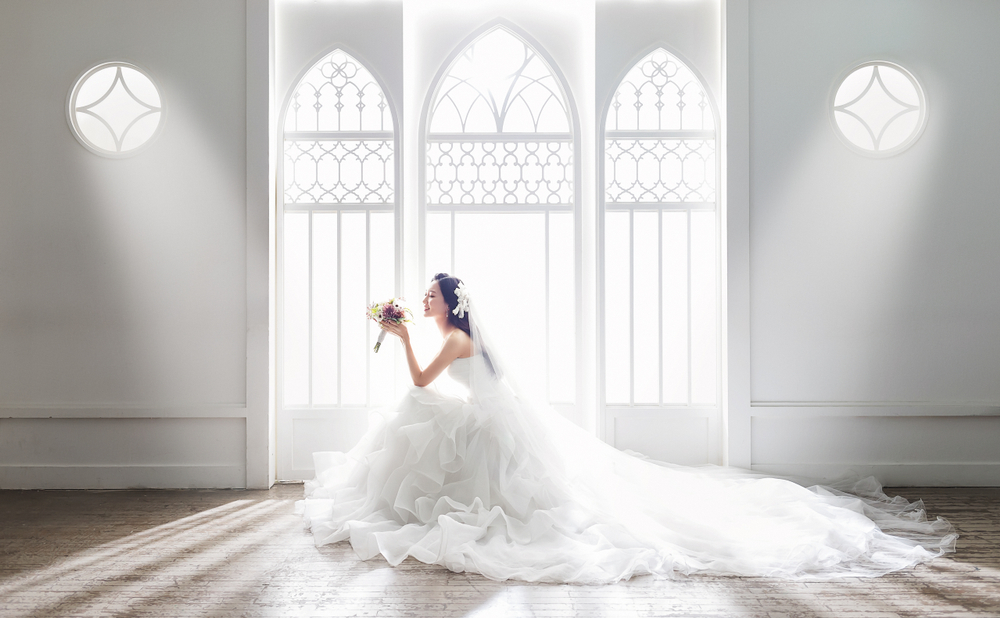 Should You Spend a Lot on Your Wedding Dress?
The cost of your wedding dress would entirely be dependent on you, with some brides choosing the designer route, and some choosing gowns that are more practical. Something to remember though – going the more practical route doesn't mean that you're settling for something less. There are hundreds of choices you can go for at different price points, which means that you can get a dress with the same style you've always dreamed of but with a more friendly price tag.
What's important is that you choose a dress based on your comfort and style, be it a tailored one or a more affordable ready-to-wear wedding dress. Whatever wedding dress you choose, go for the one you're most comfortable with, especially since you're probably going to wear the dress until the reception. You want your wedding to be a memorable one for all the good reasons, not memorable because of how unbearable your dress or shoes were.
With that said, your happiness should always be the main priority for your wedding. Good luck shopping, and we hope you find the perfect wedding dress!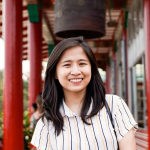 Donna spends 50% of her time writing, and the other 50% napping, snacking, or befriending stray cats.