Many excited brides in the Philippines choose getting married at different time of years. For some, the start of the Philippine summer (early March) is the preference. The other popular wedding season in the Philippines is in December or early January.
A December wedding theme in the Philippines a great choice. Some take advantage of the Christmas season to ensure overseas guests get to enjoy the best of a Philippine Christmas or New Year. Another advantage, however, is enjoying cooler weather – and low to virtually nil chances of a rainstorm. In the Philippines, cool weather in the lowlands is about 25-27°C (77-81°F). To top it all off, our gift for hospitality makes every wedding celebration extra special and memorable for years to come!
The beauty of a Christmas-themed wedding is that it can adapt to any traditions that you wish, whether it's a Philippine-themed Christmas or a more classic, Winter Wonderland wedding theme. In need of ideas? Here are some of wedding theme ideas for you!
Cool Venues in the Philippines
The Philippines is a land of beaches and mountains – and there are cooler venues that you should consider for your December wedding reception.
A mountain wedding Philippine style is possible in Baguio, where you can book venues such as the Baguio Country Club or The Manor at Camp John Hay.  In the highlands of Tagaytay, its usually a toss-up between Sonya's Garden or Antonio's Tagaytay; some weddings also take place at garden venues like Anya Resort or Hillcreek Gardens.  
Outside of Luzon, many think about venues up north of Cebu, like Busay, or the cool hills of Bukidnon.
Small, intimate wedding venues can be found all over the Philippines – but try booking at least a year in advance to make sure you get the one you want.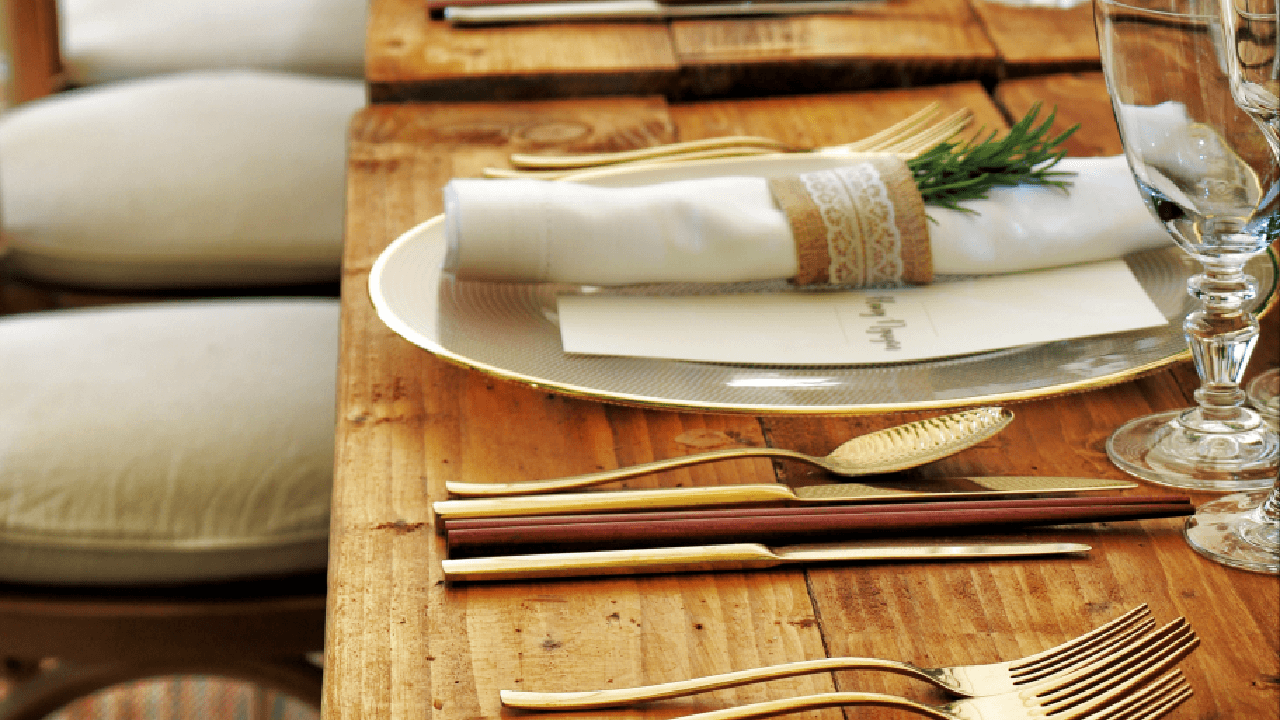 Choose Christmas Filipiniana
Should you choose Philippine-themed decoration, tap into classic parol lighting, capiz-style Christmas tree decorations, and intersperse them with other classic Filipino decoration. You can easily merge this with Modern Filipiniana motifs in your wedding dress, the attire of the groom, and that of the entourage. Look into accents that use piña or abaca fibers, and classic Filipino embroidery, both for the style of dress and for table settings.
Combine these with other, more wintry symbols of the season, such as poinsettia, berries and mistletoe, or Christmas wreaths with candy canes and gingerbread houses.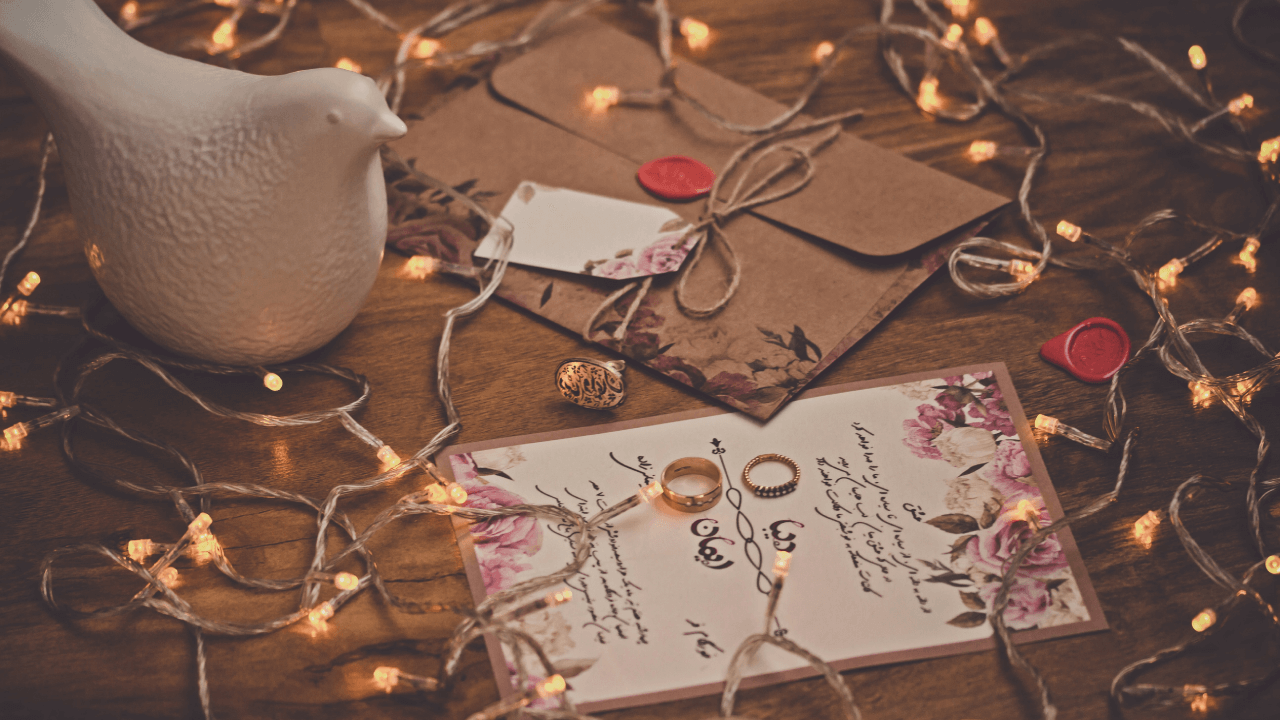 There's also Christmas Rustic
Rustic weddings are so popular in the Philippines that they're worth mentioning here. Rustic log cabin-style rustic venues will merge smoothly with a Christmas themed wedding in Baguio and Bukidnon, so why not bring the rustic out in the spirit of the Christmas season?
Mix and match table decorations with rustic wood and pinecone accents; use candles and votives to give venue extra warmth. Signboards and handwritten calligraphy and other homestyle decorations make a rustic-themed wedding highlight  get rid of stiff formalities without diminishing the sense of the occasion.
The Winter Beach Wedding
A winter beach wedding in the Philippines is not a new idea in the Philippines. For us, it just means handling a tropical wedding in slightly cooler December weather, but it will transform the occasion for foreign guests and returning balikbayans. It'll turn your wedding into an amazing beach vacation, with beautiful photo-ops at dawn, sunset, and reception activities within meters of the beach.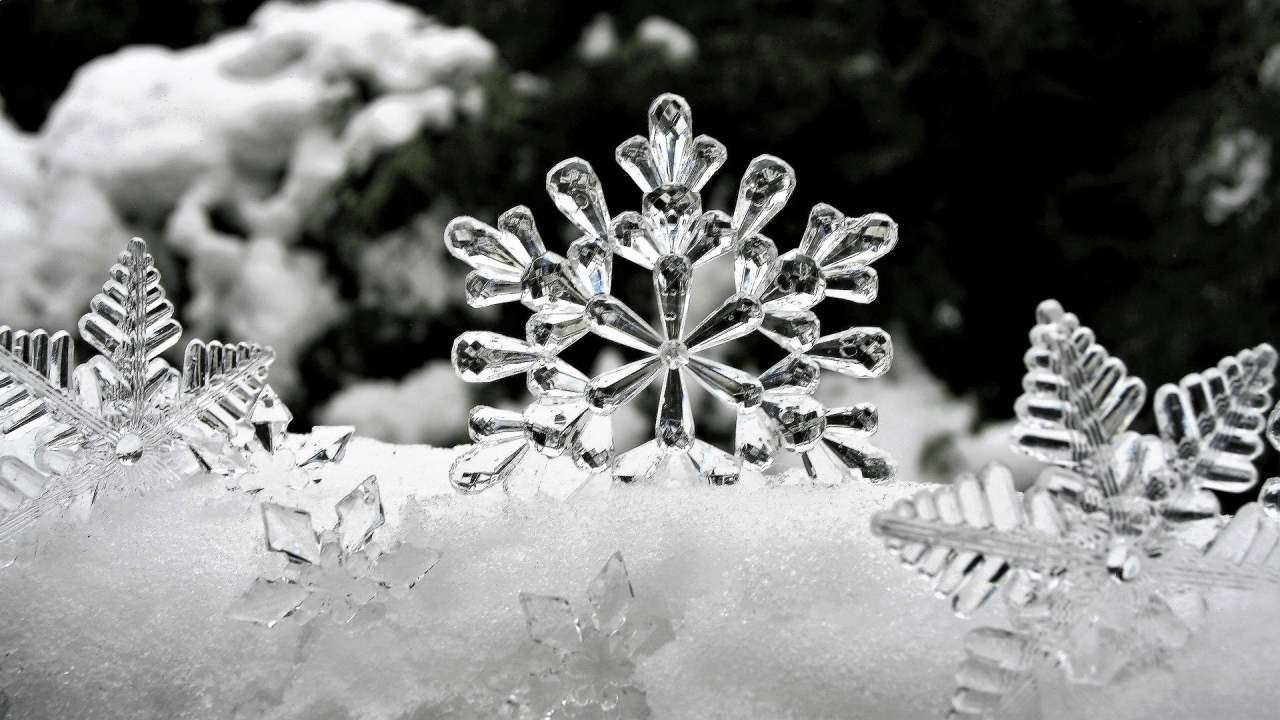 Color Motifs
Although white, red, and green are a popular and safe choice that are in line with the Winter Wonderland theme, don't let this stop you from shaping your own color palette!
Try intensifying classic Christmas color shades into jewel tones like emerald and ruby, or something more rustic, like sage green and burgundy. If you want something understated yet dramatic, you could try ice blue, dove gray, and silver.
Accessorizing with fabrics – shawls or furs, crystal and Christmas tree balls – will make all the difference.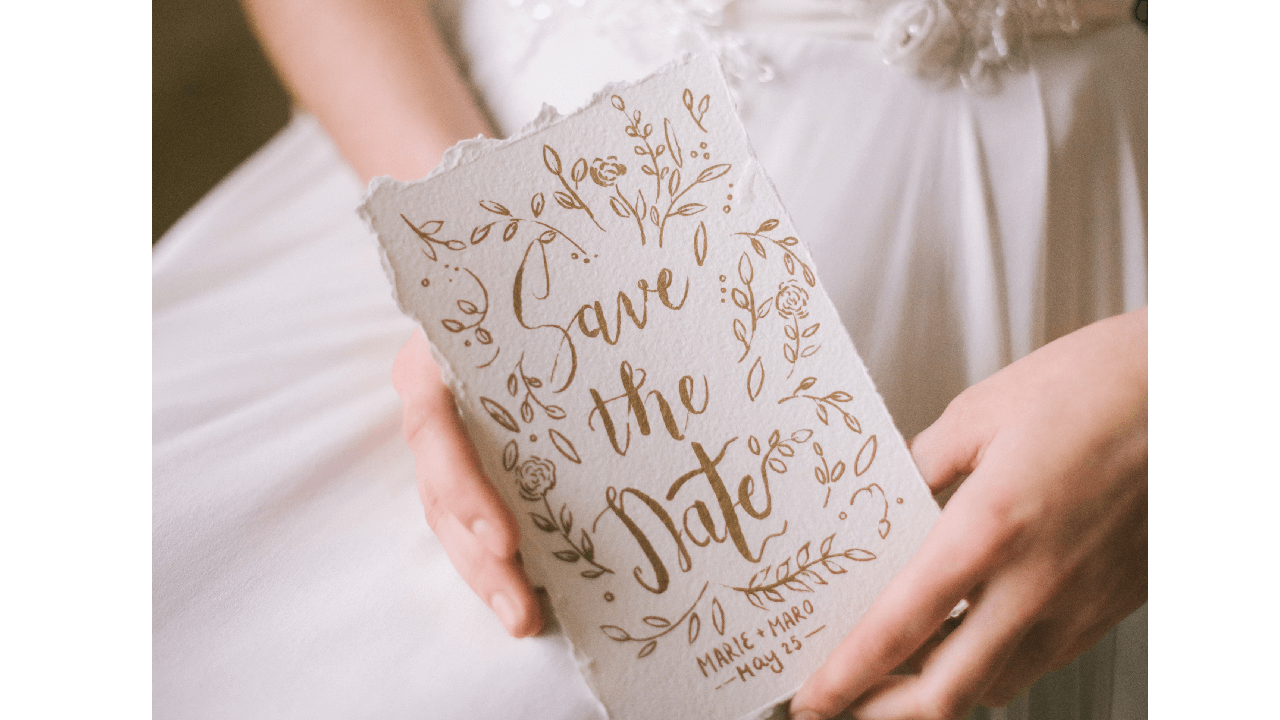 Wedding Invitation
Afraid to say "Tis the Season to Get Married" and decorate your wedding invitation with Christmas wreaths and candy canes? Don't be! Traditional symbols have a pull on everyone, especially on parents and good, old friends!
Echo the color motifs you've chosen in your wedding and work out some of that into the colors of your wedding invitation when you send them to the printer.
Pull on all the messages of the season – use the brightest, cheery colors, including silver and gold – you could use these colors in the printed invitation, or on the personalized calligraphy.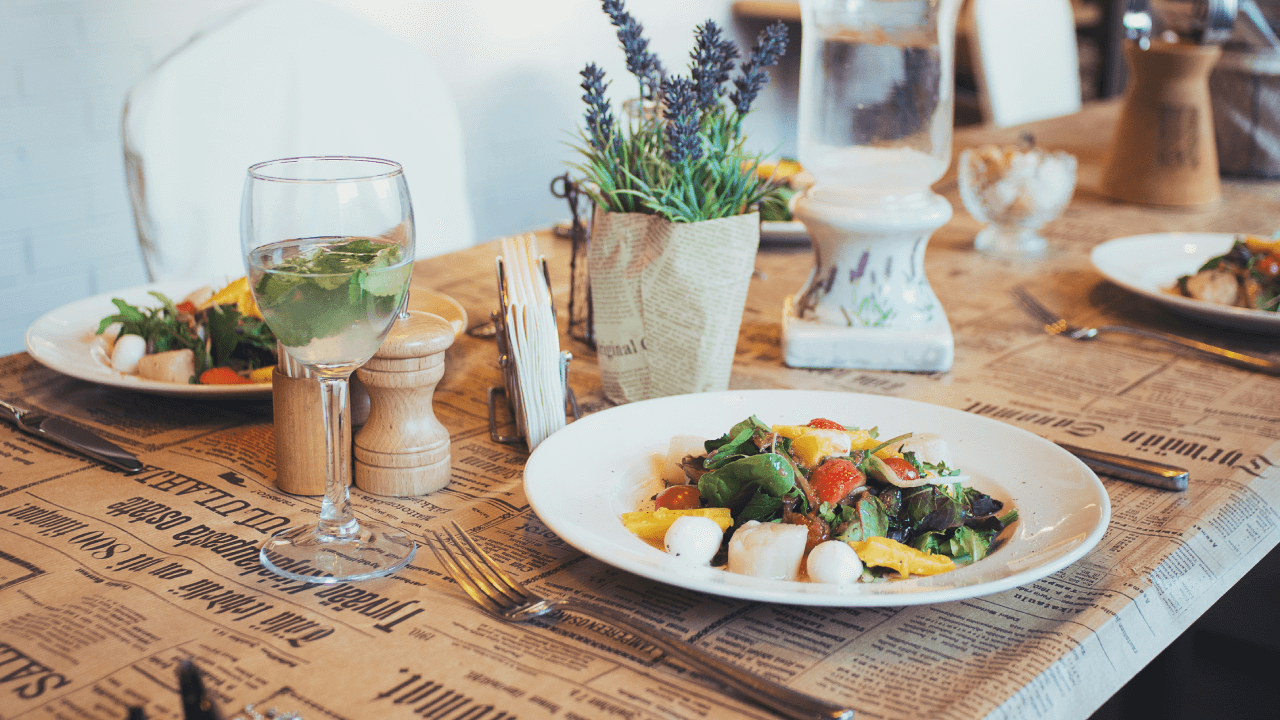 Winter Warmer Comfort Menus
Want to add wintry touches to your menu? Think spiced chocolate and peppermint sticks, warm cider with cinnamon, or light, airy eggnog with a dash of Marsala.
For lunch or dinner reception, bring out warm soups, golden tarts and lush canapes with hearty cheeses, baked salmon and Winter Christmas roasts like beef or turkey. Evoke a sense of family and add cozy touches. After all, Christmas is all about being with your loved ones.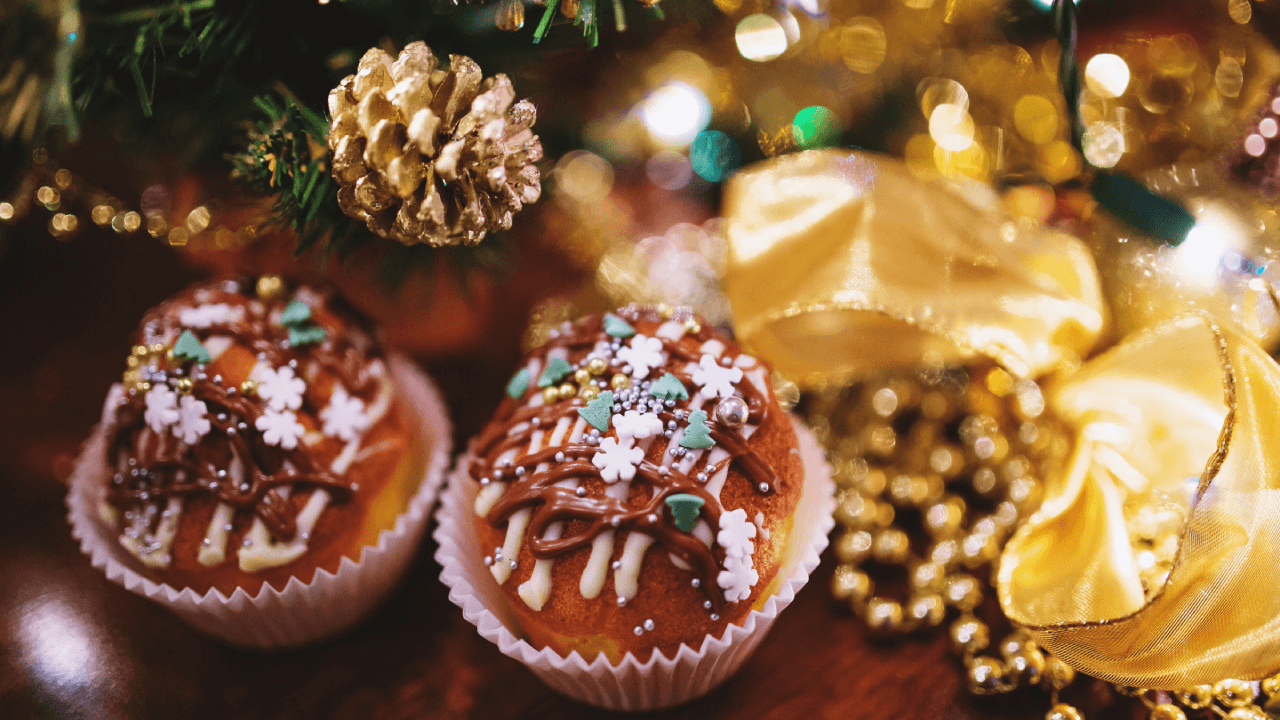 Christmas Cake
Decorations
Many cake decorators in the Philippines are comfortable using seasonal decors, fresh fruit, as well as adding roses or a multitude of edible flowers to a wedding cake. Your motif might guide the color as well as the flavorings and decorations, like berries and pinecones, silvery snowflakes, or red sashes and snowy trees.
Comfort flavors might also influence your cake flavor choices. Strawberry shortcake, maybe? Spice cake and cream cheese? Work with your wedding cake baker to find a comforting flavor who captures your taste, whether it's chai or Christmas fruitcake. Remember, it's your cake!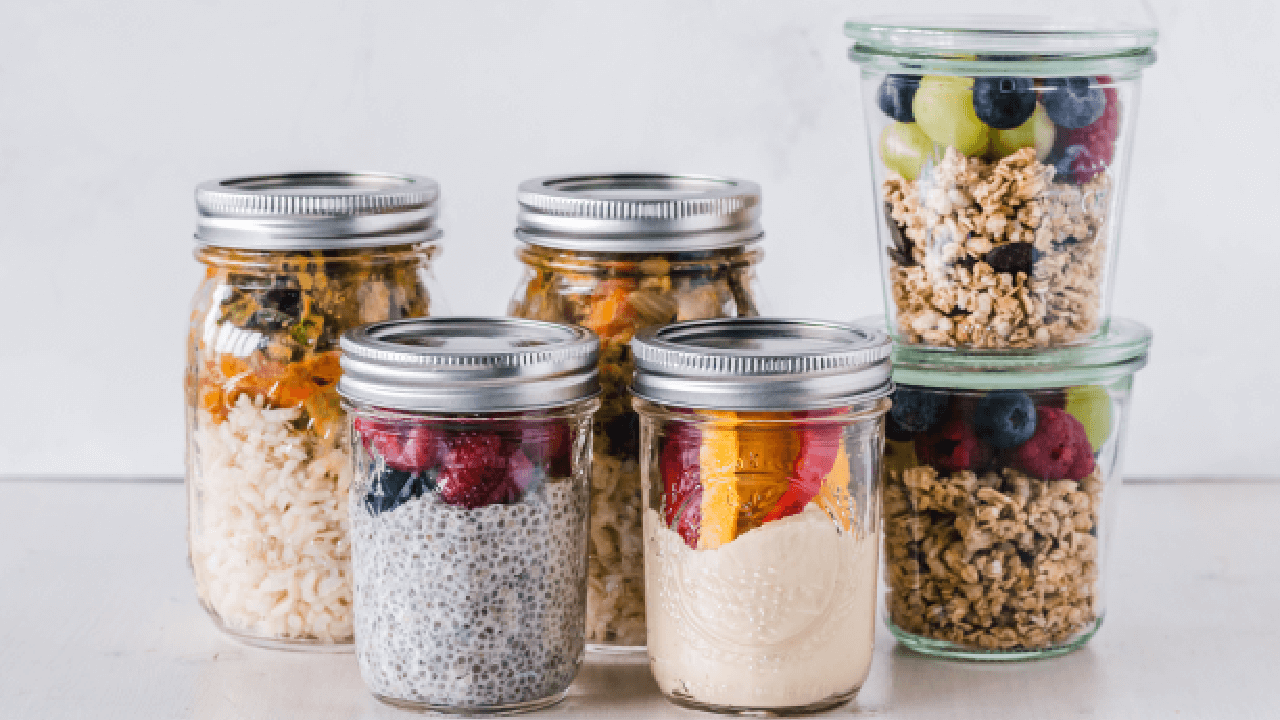 Party favors
These are easy to choose for Christmas. Choose hanging decorations for the Christmas tree, hot chocolate mixes or a Smores kit – or perhaps some gingerbread cookies or homemade pate. It can be something enjoyed at Noche Buena or Christmas Eve, or something that'll serve as a memento up until the end of the Christmas season.
Don't forget to give something to the groomsmen and bridesmaids a signature gift for after the wedding or something can be used during the wedding, like a special reception cravat for the boys, or monogrammed shawls for the ladies. Think thoughtful, memorable, and useful.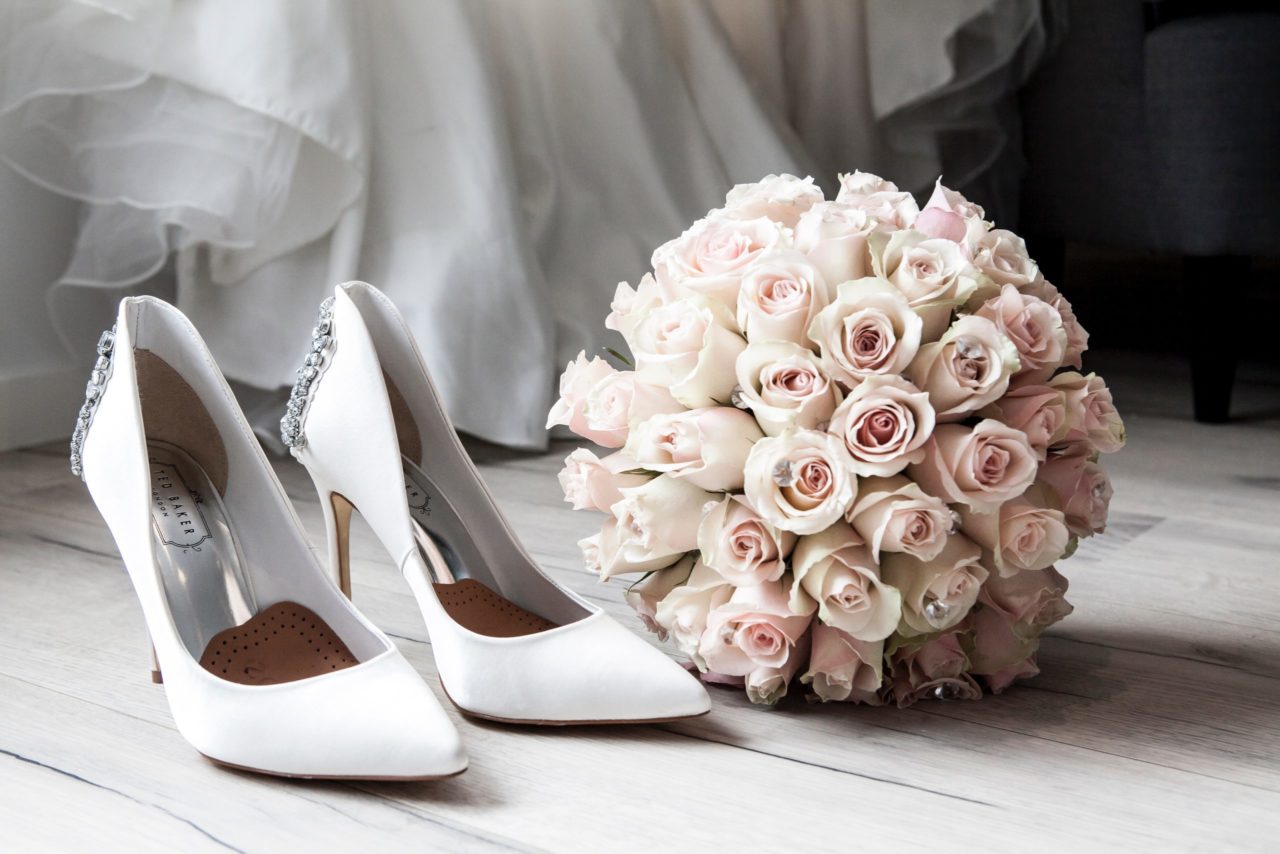 Don't Forget The Dress – or the Hair

A Winter Wonderland themed wedding might even influence how you will be choosing your wedding dress – why shouldn't it? We're not saying you should go down the path of Frozen and Elsa the Ice Queen, but if you want to add a little sparkle or glitter to a wedding cape, fluff up the skirt, or lengthen the sleeves with lace, this is your chance to do it. Textured hairstyles with flowers can follow a more rustic direction, but hair pieces with rhinestone and crystal might provide that beautiful, feminine touch that makes everything perfect.
We hope we've given you more than enough December wedding ideas to get you started! Find more wedding inspiration with our other wedding theme ideas and let us help you bring it all together with our Ultimate Wedding Guide for weddings in the Philippines.