December ushers in the happiest time of the year, with everyone buzzing around with the excitement of the upcoming holidays. It's also one of the most favored months, with more and more couples choosing a wedding date in December. Not only are more people free during the last month of the year, but you'll also get the cool breeze and the fantastic Christmas lights lighting your way into marriage.
If you're feeling creative, you can even incorporate December themes into your wedding, like a winter wonderland theme, or just use the festive colors of Christmas for your wedding theme! That'll surely put your guests and family into a cheerful and celebratory mood. There are hundreds of things you can do to pull off a December wedding, and we're dedicated to making it easier for you with useful suggestions and recommendations.
Is a December Wedding a Good Idea?
One of the qualms that couples have if they're planning a December wedding is the hecticness of the month, with people usually running to and fro, shopping for Christmas gifts, or planning trips for their holiday vacations. While December weddings might seem a bit overwhelming, they're also highly fulfilling, especially when families reunite and get the chance to be part of a significant event in your lives – the start of your marriage.
In addition, December is also the best month for balikbayan relatives to have an excuse to go home, since we all know that Christmas in the Philippines just isn't the same as in other countries. They get to experience the festivities, our unique Christmas traditions, and they'll get to celebrate with us. So, if you're having second thoughts about holding a December wedding, take this as a sign that you should go for it.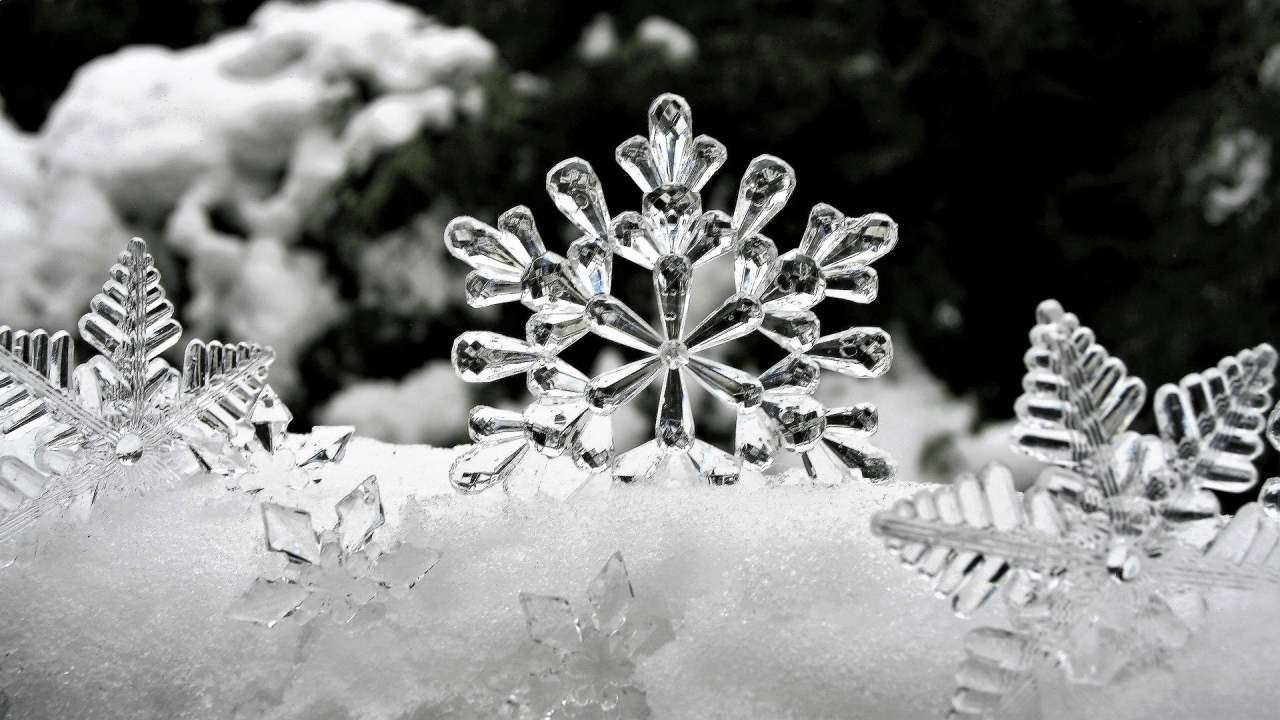 First Off, Choose a Theme for Your December Wedding!
There are hundreds of possible themes you can adopt for your December wedding, but we know you want something personalized and special. Maybe you want to inject a Christmas tradition into your theme or add something inherently Filipino to be as close to the culture as possible. To help you decide, here are some beautiful wedding theme ideas you can use for your December wedding:
Host a Filipiniana Wedding This December for That Paskong Pinoy Vibe
Filipino Christmas isn't Filipino without "parol" lighting, distinct Christmas carols and puto bumbong. If you're going for a Filipiniana-themed wedding, it's easy to intersperse it with capiz-style decorations and other Filipino ornaments. You can even look into adding accents that use piña or abaca fibers, as well as classic Filipino embroidery. To make everything as cohesive as possible, you can even add the traditional patterns to the table settings.
Combine these with other, more wintry symbols of the season, such as poinsettias, berries, and mistletoe, or even Christmas wreaths with candy canes and gingerbread houses. Since Christmas time is ingrained into the Filipino culture, you'll surely have no problems thinking of ways on how you can incorporate the concept of "pasko" into your December wedding.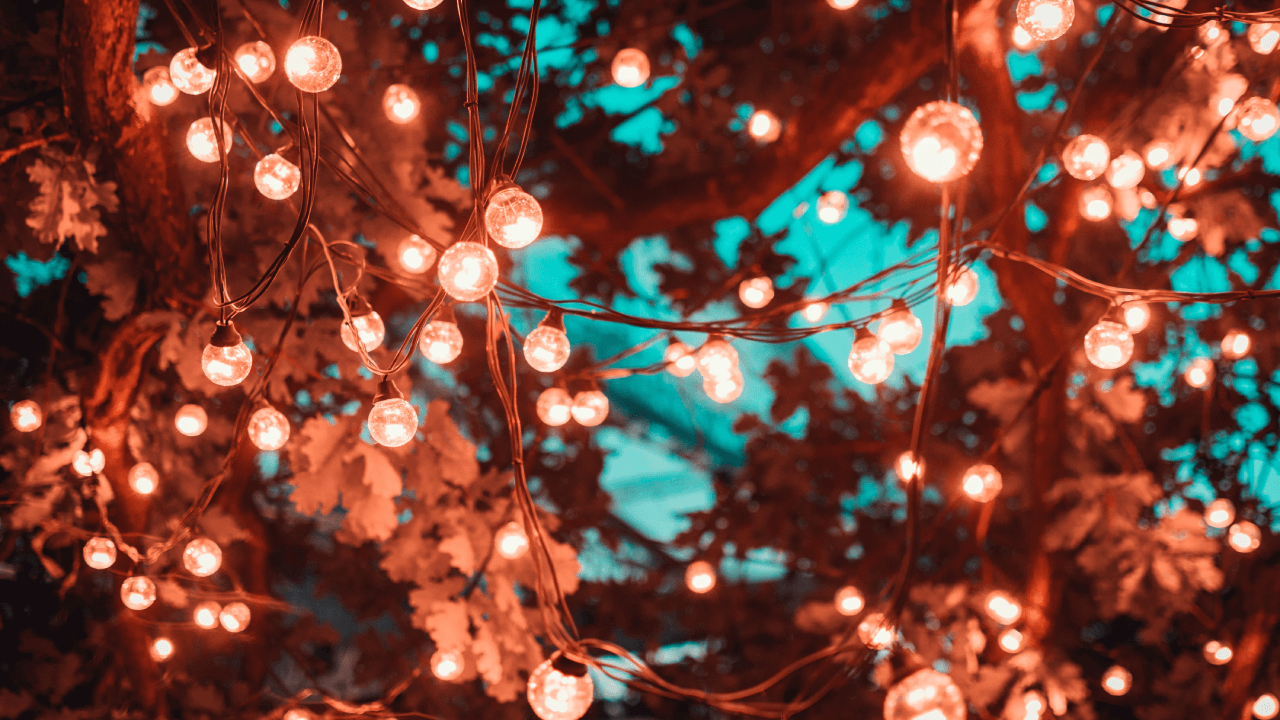 Christmas Rustic for the Nature-Inspired December Wedding
Rustic weddings are getting increasingly popular in the Philippines that they're worth mentioning here. Rustic log-cabin-style venues will merge smoothly with a Christmas-themed wedding in Baguio and Bukidnon, so why not bring the rustic out in the spirit of the Christmas season? In fact, come to think of it, rustic themes really do go well with the Christmas colors, no?
You can mix and match table decorations with rustic wood and pinecone accents or use candles and votives to give your wedding venue an extra sense of warmth.
Winter Beach Wedding in December? Why Not?
A tropical beach wedding in the Philippines is not a new idea. With hundreds of picturesque beaches around the country, it's no surprise that beach weddings are one of the most popular themes for Filipinos. However, winter beach weddings, on the one hand, may be a bit unique, with two different themes being combined into one. But with the distinct color of white-sand beaches, you'd probably note that the icy shades of winter would go well with it. Combine the tropicality and warmth of beach weddings, with the cool characteristics of winter themes, and you'll get a one-of-a-kind wedding.
To add to that, beach weddings are also a treat for foreign guests and balikbayan relatives. They'll get to enjoy the tropical weather and the amazing sunsets. Think of it like you're giving them the chance to go on a vacation with your December wedding, when the sun isn't too hot and the wind isn't too chilly.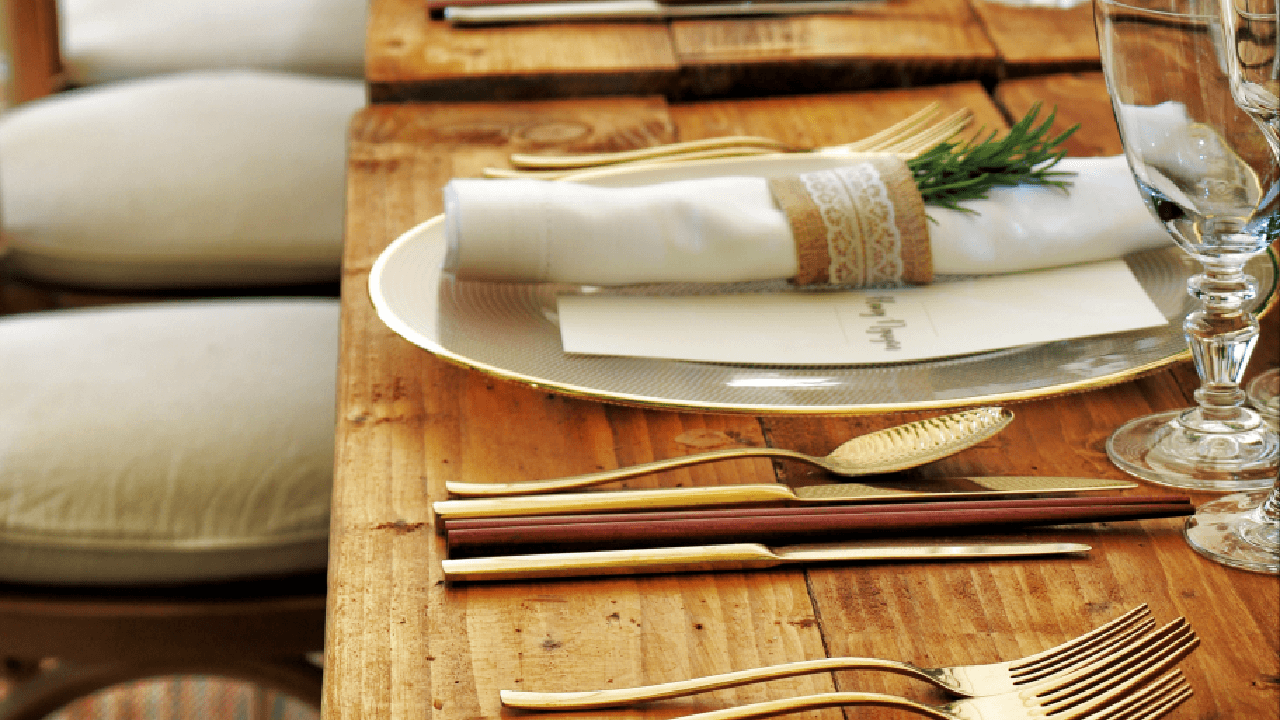 Venues You Should Consider for That Dreamy December Wedding
The Philippines is a land of beaches and mountains, and there are hundreds of venues you can choose from for a December wedding, be it a venue for a small, intimate wedding, a destination wedding, or just a wedding in your hometown. Here are a few notable wedding venues you can consider for a beautiful December wedding:
Baguio
Baguio is famous for its chilly weather year-round, but it usually gets colder in December – perfect for a winter wonderland-themed wedding, if you ask me. This city is also well-known for its connection to nature, with numerous venues featuring log cabins, pine trees and picturesque views of the mountains.
One of the best chapels you can get to hold a wedding in Baguio is the open-air chapel at the Alphaland Baguio Mountain Lodges. Not only does the chapel feature a panoramic view of Baguio, but the natural light and the open air will also exude a solemn atmosphere for your wedding. Other options include the Baguio Country Club and The Manor at Camp John Hay, both of which also feature facades that are rooted in nature.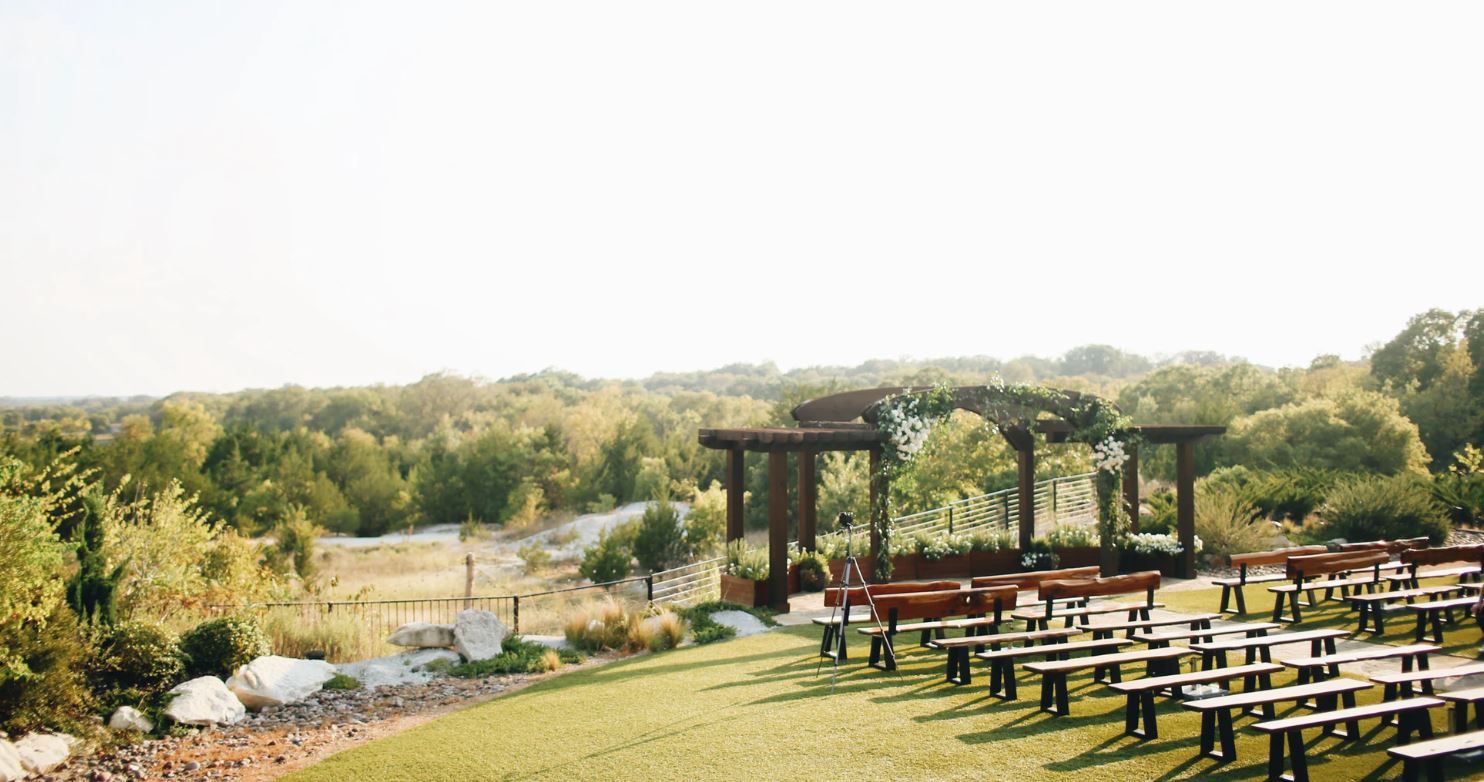 Tagaytay
Next to Baguio, the highlands of Tagaytay is the next attraction that boasts cold weather that can perfectly accommodate a December wedding. Sonya's Garden, which is located in Alfonso, Cavite, features flower-laden gardens and beautiful nature paths that would go well with Christmas-themed weddings and outdoor December weddings. Another option is Antonio's, with its grand dining room and elegant fixtures. This venue would be perfect for intimate weddings and Filipiniana weddings.
Marinduque
Being a relatively small province in the Philippines, Marinduque isn't typically considered as one of the go-to venues for destination weddings. However, this is a mistake because it is home to some of the most breathtaking beaches in the country. If you've decided on a December beach wedding, check out Bellarocca Island Resort and Spa, with its white stone architecture and stunning cliff-side views.
However, note that December is also one of the most hectic months in the whole year, so if you're planning on holding it anywhere, reserve it at least one year prior to your wedding.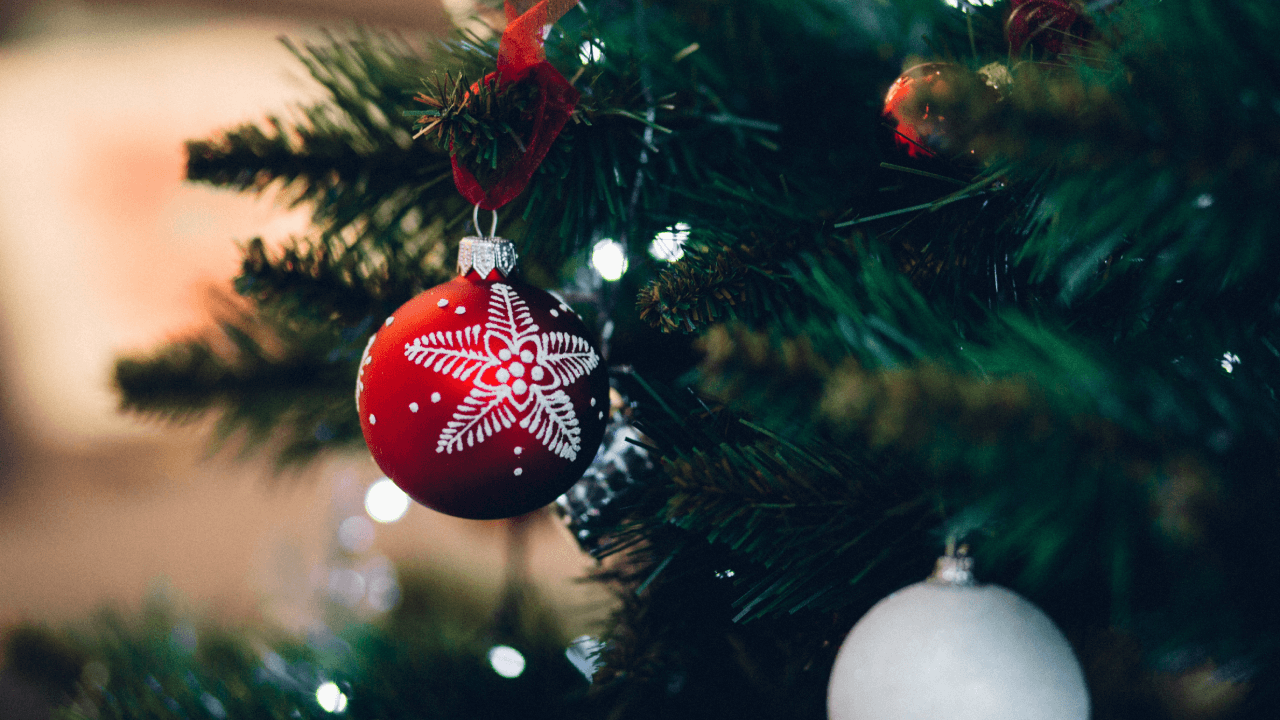 Christmas Color Motifs and All the Other Details to Iron Out
After you decide (or reserve) the wedding venue, it's time for the more complicated part of wedding planning: choosing the color motif, designing the wedding invitations, filling up the dinner or lunch menu, and, of course, deciding on the party favors. To stay true to the December theme of your wedding, here are some suggestions for the different details of your December wedding:
Keep Your December Wedding Color Motifs Close to the Christmas Theme
Although white, red, and green are popular and safe choices when it comes to a Winter Wonderland theme, don't let this stop you from shaping your own color palette. Try intensifying classic Christmas color shades into jewel tones, like emerald and ruby, or something more rustic, like sage green and burgundy. If you want something understated yet dramatic, you could try ice blue, dove gray, and silver.
You can even take it up a notch by accessorizing with fabrics, including shawls, furs, crystals and Christmas tree balls.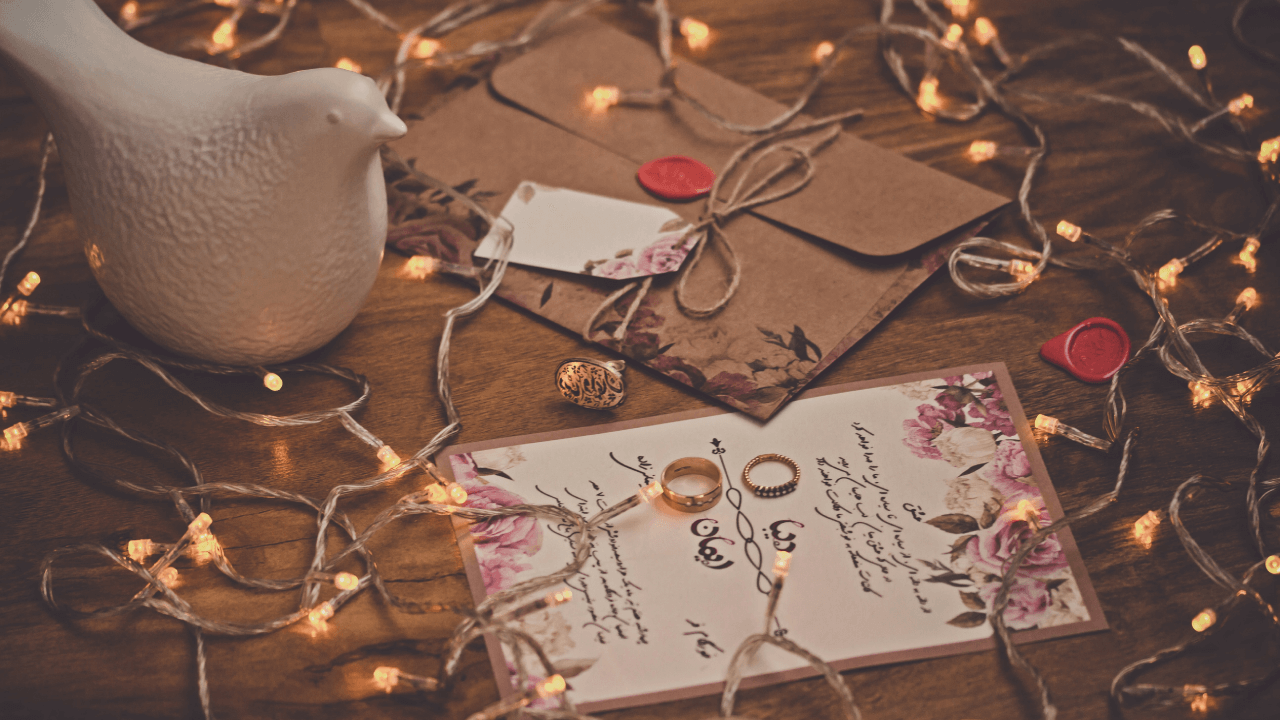 Design Your Wedding Invitations to be as Festive as Possible
A bit shy or afraid to say "'Tis the Season to Get Married" and decorate your wedding invitation with Christmas wreaths and candy canes? There's no reason to be. Traditional symbols always have a pull on everyone, especially on parents and close friends. Be as creative as possible when it comes to incorporating the Christmas theme into your wedding.
Echo the color motifs you've chosen in your wedding and work out some of that into the colors of your wedding invitation when you send them to the printer. Pull on all the messages of the season. Use the brightest, cheeriest colors, including silver and gold. Do calligraphy. It's all up to you.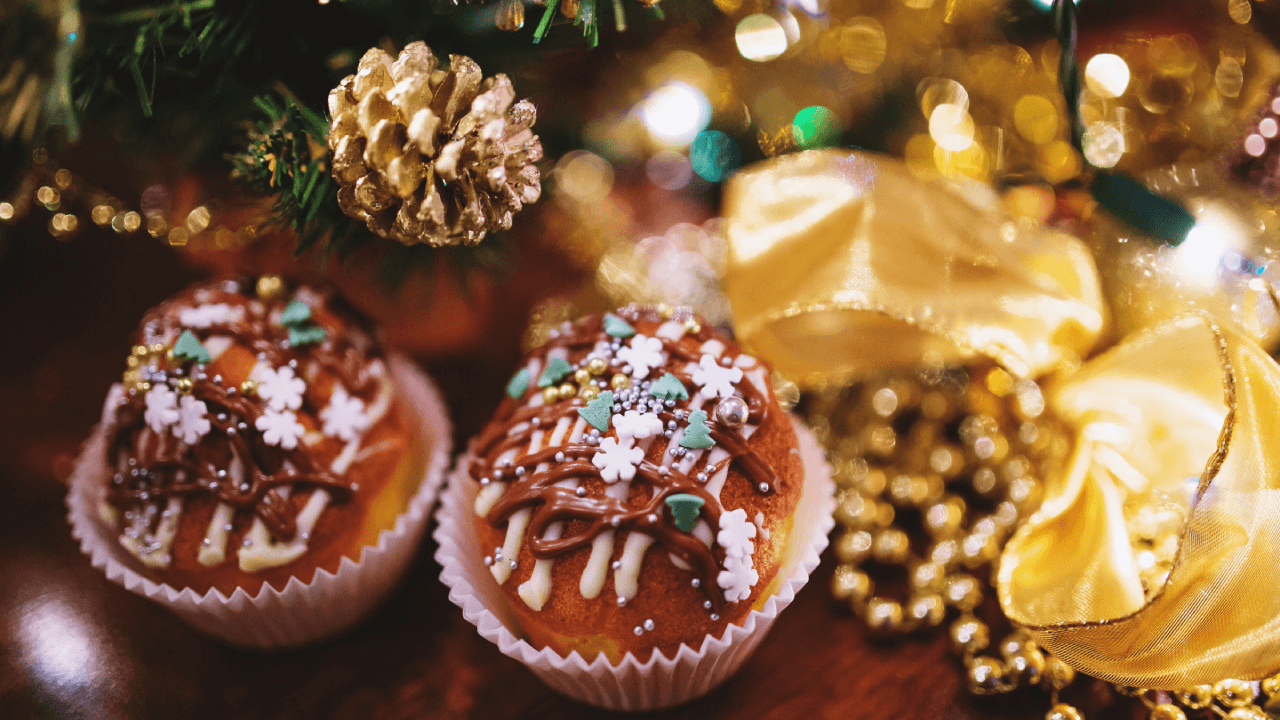 Make Your Wedding Dinner/Lunch Reminiscent of Noche Buena
If you're from a traditional Filipino family, you probably know how much of a big affair Noche Buena dinners are, where everyone's just eating their fill of Christmas ham, lechon, queso de bola, and paella. If you're going for a Christmas-themed wedding, you can add these to your wedding menus to mimic the excitement we all feel during Noche Buena. Evoke a sense of family and add cozy touches. After all, Christmas is all about being with your loved ones.
Consider Christmas-Themed Wedding Party Favors for Your Guests
These are relatively easy to choose for Christmas. You can go for hanging decorations for the Christmas tree, hot chocolate mixes, a Smores kit, or even some gingerbread cookies. It can be something that they can enjoy at Noche Buena or Media Noche, or something that will serve as a meaningful memento.
Don't forget to give something to the groomsmen and bridesmaids. This can be a signature gift for after the wedding or something that can be used during the wedding, like a special reception cravat for the boys, or monogrammed shawls for the ladies. Think thoughtful, memorable, and useful.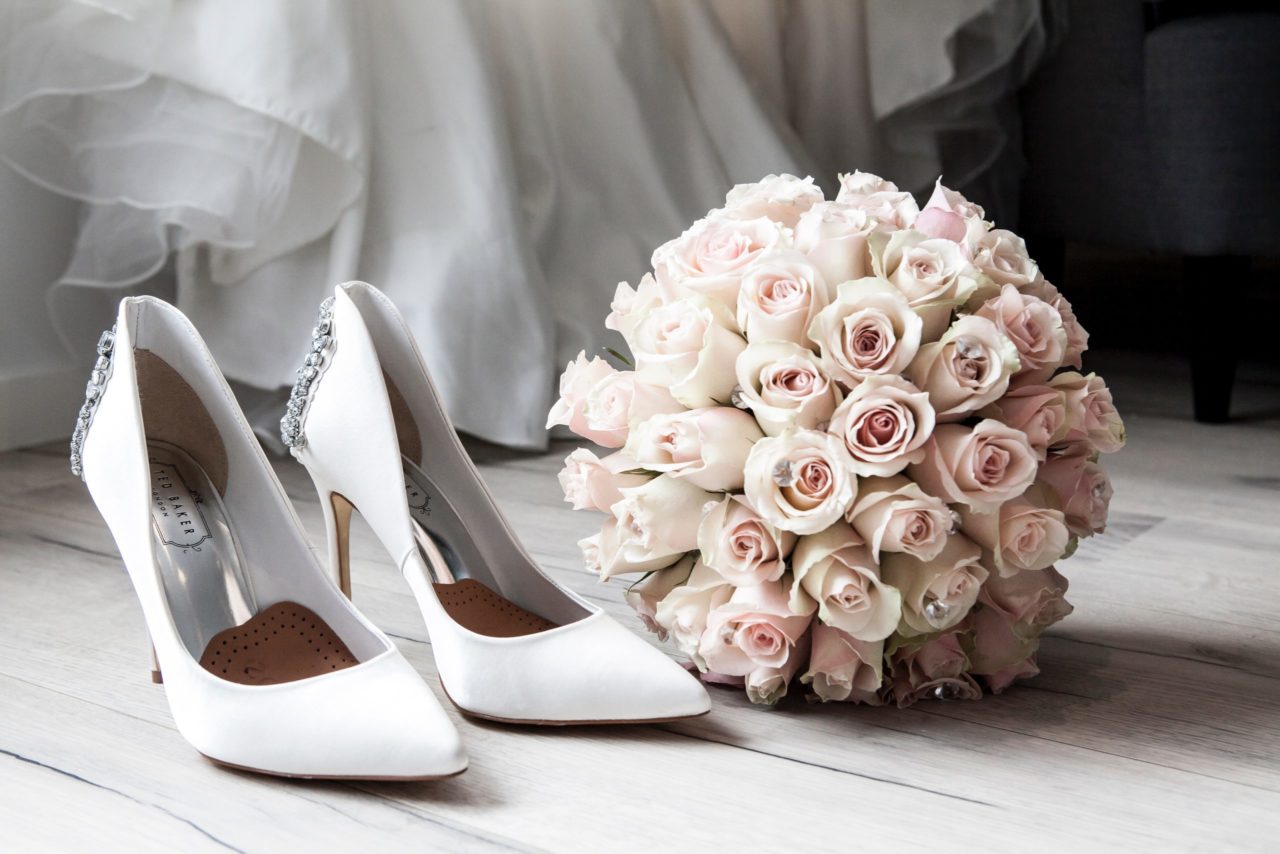 Stick to the Theme With Your Wedding Dress
When you're choosing a wedding dress, you're probably thinking that it would be perfect if it has elements of your wedding theme in it – and we agree. There's something mystical and dreamy in attending weddings where all the elements just go well together, from the dresses of the bridesmaids, the suits of the groomsmen, and even your wedding dress. If you've chosen a winter wonderland-themed wedding, you can go for intricate patterns on your dress reminiscent of snowflakes, maybe some rhinestones and crystal details in your hair. These are all beautiful, feminine touches that can elevate your wedding experience all the more.
December Wedding or March Wedding? You're the Boss
If you're still unsure whether you'd want a December wedding, there's no harm in that. But we do hope that this article has given you bits of ideas when you do decide. Weddings are hard to plan, especially when you're trying to consider everyone's schedules. If you're still trying to figure out where to start, you can check out The Ultimate Wedding Guide in the Philippines. We've compiled everything you need to consider, from the wedding requirements, catering, and photography.
However, remember that what's important is your and your future partners' happiness. So, whether you decide on a December wedding or a March wedding, know that we sincerely wish you only the best!