https://www.pinterest.es/pin/30540103714156685/
Your wedding is probably one of the most momentous events in your life, and, of course, you want to look your best as you usher in a new chapter with your significant other. For brides, personalizing your look is easy since you can add unique colors and accents to your wedding dress to make it as "you" as possible. For men, this freedom may not be as broad as with women since you'll be wearing either a barong or a suit and tie – and this limitation may be heightened if you're planning on using a renting a wedding suit.  However, while groom accessories may not be as diverse, there are still a number of ways that you can customize your overall attire on your wedding day. In this article, we'll go over a list of groom wedding accessories you can choose from to make your wedding suit more unique and personalized!
10 Best Groom Wedding Accessories to Choose From
Mix up the traditional suit and tie or barong ensemble with a few creative groom wedding accessories, from colorful bowties and neckties to quirky patterned socks. Here are some of the cutest and most creative groom suit accessories you can add to your wedding suit:
View this post on Instagram
Patterned and Colorful Dress Socks
You don't have to stick with black or gray socks for your wedding attire anymore! While neutral-colored socks have been the traditional route for wedding grooms, more and more men are opting for vibrantly colored, patterned socks for a fun and unique groom accessory. You can find cheeky designs or subtly colored pairs that would match well with your necktie or bowtie. If you're unsure where you can find fun pairs of socks, try browsing the selections of Iconic, ComfySocks Philippines, Stance, and UpperMNL.
View this post on Instagram
Unique Cufflinks
Fasten your suit's or barong's cuffs with one of the most elegant and eye-catching accessories for a groom suit there is: unique and customized cufflinks. Do away with normal cuff buttons and find cufflinks made from different materials, from gold or leather to enamel. Just make sure you don't leave them behind before heading to the church or wedding venue!
If you're going for a Filipino wedding theme, there are classic cufflinks you can choose from for your barong Tagalog, from the intricate and locally made golden cuff links of Amami, to the beautiful yet simple Filipino sun cufflinks of Sunkissed Pinay. If you're opting for a suit and tie, you can find both vintage and modern cufflinks at Stylicy and Montblanc.
View this post on Instagram
Formal Shoes
While suit and ties and barong Tagalogs already have a clean-cut design that's typically followed by tailors and designers, there's one accessory that you can easily change up: your formal shoes. You can opt for a gorgeous pair of formal dress shoes or a uniquely colored suede pair for a perfect splash of color. Whether you want traditional lace-ups for a refined look or casual espadrilles for a more comfortable option, it's all up to you. You can even get Chelsea boots if you want a more seamless and dressy pair.
There are hundreds of stores around the country where you can find unique options, or you might even be interested in ordering a custom-made pair. Fortunately, there are a number of expert local shoemakers who will be more than happy to design a special pair for your wedding, including Sapatero, Marquina Shoemaker, and Stride Collective.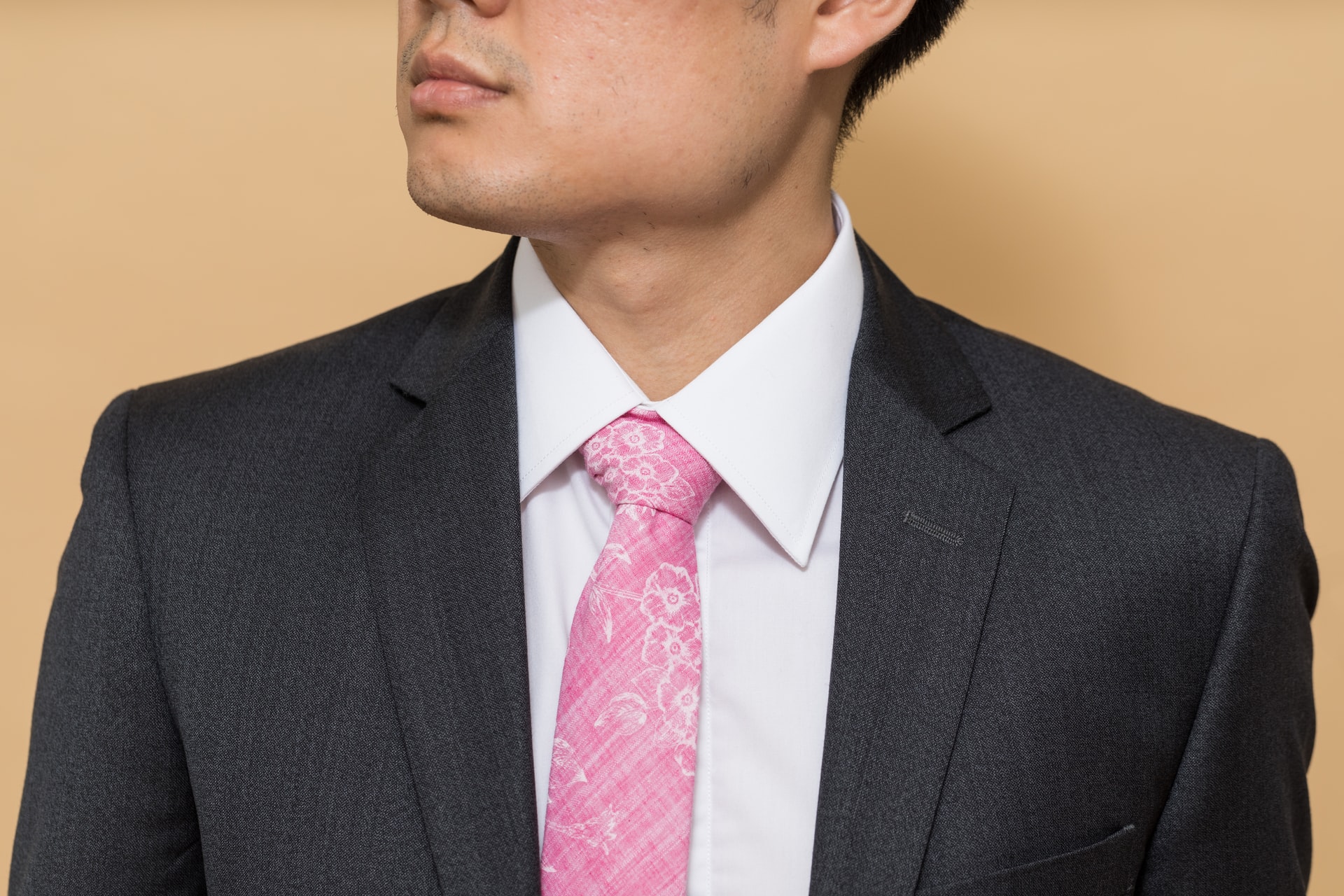 Fashionable Neckties or Bowties
One of the easiest to personalize groom accessories, neckties and bowties can easily be customized through tailored options. You can choose from a wide variety of fabrics, colors, and patterns depending on your preferences. You can even match the pattern with your pocket square or socks for a cute and unique look for your wedding day.
View this post on Instagram
Time Pieces
Another groom suit accessory you can easily personalize or make your own is the timepiece that you'll be wearing for your wedding ceremony. You can choose from wearing a traditional wristwatch or a more old-fashioned option of using a pocket watch. If you want to go for pocket watches for an elegant and classic option, you can browse the unique selections from Dalvey, where you can get special sets with matching cufflinks.
For wristwatches, you can customize a special wedding watch with Timex's watch customizing feature, where you can choose your watch's face, straps, and special engravings. Just make sure that you order these accessories for a groom suit well before your wedding so that it wouldn't be too much of a hassle if you experience some delivery delays.
View this post on Instagram
Belts and Suspenders
Want to give your wedding suit an interesting highlight? Find a unique belt or a patterned pair of suspenders for your suit to stand out more. You can either go for monogrammed suspenders or a colored pair for a subtle yet recognizable pop of color. You can even rope in your groomsmen to wear suspenders with you by giving each one of them a pair as your bachelor party gift. You can find solid-color pant suspenders from ChefWorksPhilippines.com or browse through the selections of other well-known clothing brands around the metro.
If you're planning on wearing a belt instead, you can find one with a unique buckle or a simpler one for a more polished and elegant look. You can order customized belts from some local brands that specialize in handmade leather products. You can visit them at Leather.PH and AstridLeather.com.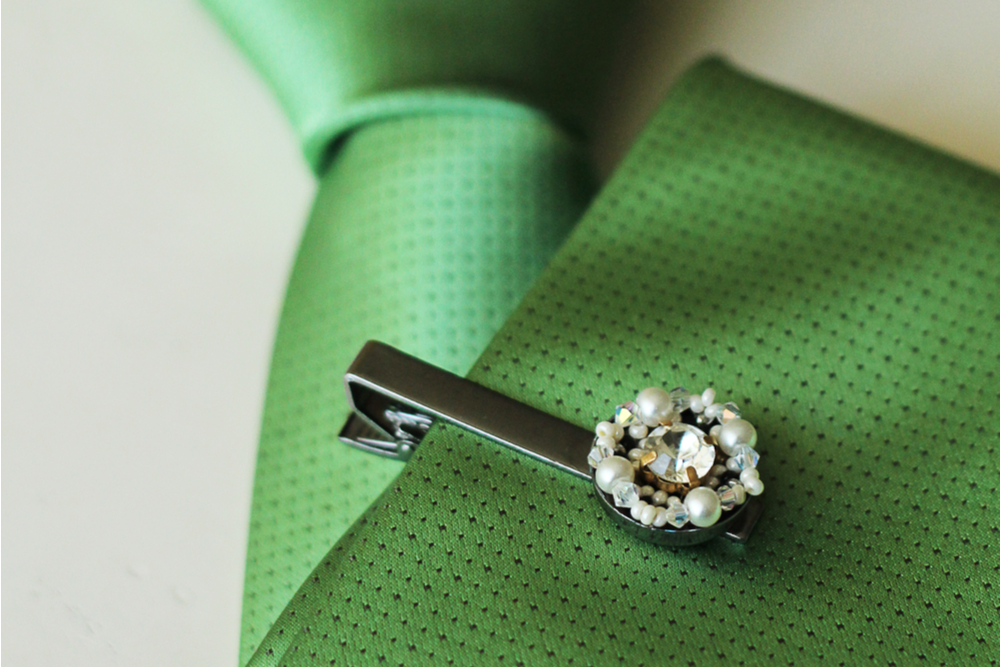 Tie Clips or Tie Bars
Keep your tie in place throughout your wedding ceremony with tie clips, one of the most popular groom accessories used by men all over the world. This accessory will especially come in handy if you're planning on holding your wedding at an outdoor venue, such as a beach, where you might be hit with the occasional gust of wind. You can go for an elegant tie clip made of gold or silver, or you can also choose to get a bolder color to give your suit a livelier appearance.
For a customized tie clip or bar, you can order one from The Studio where you can specifically design your tie clip, from its color and material to personalized engravings. Check out their website at TheStudio.com and find the perfect groom suit accessory for your wedding.
Sunglasses
Planning on holding your wedding in the great outdoors? Avoid squinting your eyes because of the sun with a pair of cool sunglasses. You can even match up with your groomsmen with a group of Wayfarers or aviator sunglasses that will not only give all of you a flair of style but will also protect your eyes from the harsh rays of the sun. If you're looking for locally made sunglasses or eco-friendly options, there are numerous Filipino brands out there that can cater to your needs, including Wodd.ph and Indio Eye Wear.
Matching Boutonnieres
Highlight your wedding suit and tie with a boutonniere that matches your bride's bouquet. You can specifically request a lapel arrangement that will include the primary flower choice that your soon-to-be wife chose for her wedding bouquet. Another interesting option is making your own wedding boutonniere, such as using 7-dice sets for a Dungeon & Dragons fantasy-themed wedding or adding small Star Wars figures as your boutonniere holder. However, make sure that the arrangement isn't made too big since you only want it to enhance your suit without taking too much attention.
Another tip is to keep your matching floral boutonniere groom accessory as fresh as possible by only attaching it right before the ceremony so that it will last longer, even up until the end of your wedding reception.
View this post on Instagram
Customized Lapel Pins
Want to add a minimalist personal touch to your small groom wedding suit accessory? A specially made lapel pin offers a barely-there option that can offer a unique style to your wedding suit. Not only do lapel pins give you the freedom to personalize your suit's appearance, but they can also add a layer of elegance to your formal wedding attire. You can have a lapel pin customized with a symbol that you and your soon-to-be wife would instantly recognize, or you can add small pictures of your parents to your lapel pin as a sentimental nod. You can even add in a lapel pin chain for a more luxurious and distinguishable option.
For bespoke enamel lapel pins, there are numerous stores and artists who offer customer orders, such as Craft Central, Cofcaville Artworks, and Vivi.Pins. They offer different options, from die-struck or 3D to hard enamel pins, so you'll have the freedom to choose the design and materials used for your special wedding groom accessory.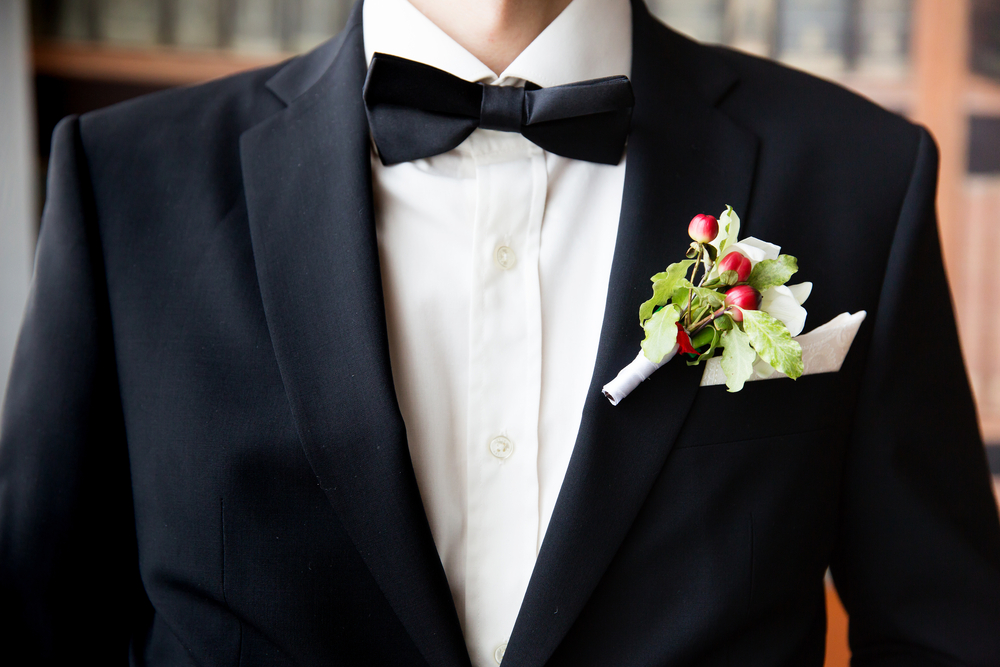 No One Ever Said You Can't Customize Your Wedding Suit!
For grooms, the option of personalizing suits and ties and their barong Tagalog attires is limited, especially for men who would rather keep their wedding attires as polished and formal as possible. While the traditional attires for grooms may not be as free to change up as wedding dresses, there are still creative ways where men can make it their own and be as creative as possible.
In this article, we've listed a few of the suit accessories for grooms that can be added to your wedding suit or your overall wedding outfit but know that you can always switch up your suit's color and style depending on your preferences. If you want to use bold colors or want to add patterns to your suit, go right ahead. It's your wedding, and you should be happy with what you'll be wearing! We hope you find the perfect groom accessories and suit to make your wedding as memorable and joyous as possible. Good luck!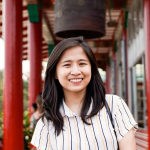 Donna spends 50% of her time writing, and the other 50% napping, snacking, or befriending stray cats.