February 14  is undeniably the most romantic day of the year, and while a Valentine's Day proposal adds to the romance of the day, some couples go the extra mile and have their weddings on Valentine's Day. After all, who wouldn't want an abundance of love and romance during their special day? Whether you're planning a small, intimate affair or a large celebration, a Valentine's Day wedding is sure to give something extra to your special day.
Plan out the most romantic wedding and embrace the love and romance of the day with these sweet yet subtle Valentine's Day wedding and reception ideas to draw some inspiration from.
Romantic Valentine Themed Wedding Ideas To Try
When planning a Valentine's Day wedding, it's easy to get lost in the whirlwind of red hearts and romance. Most places already celebrate the most romantic day of the year with a caravan of red hearts and roses, so it's not exactly surprising if your wedding venues add in Valentine's decorations too. Before you get lost in pink and red flowers, however, remember that you don't have to follow that motif for your wedding too!
Unless you're going for all out romance, your Valentine's Day wedding can simply just embrace the day's theme of love in more subtle and elegant ways. From long-stemmed roses to unique wedding giveaways, we've compiled a list of Valentine's Day wedding and reception ideas that fit every level of romance for your special day.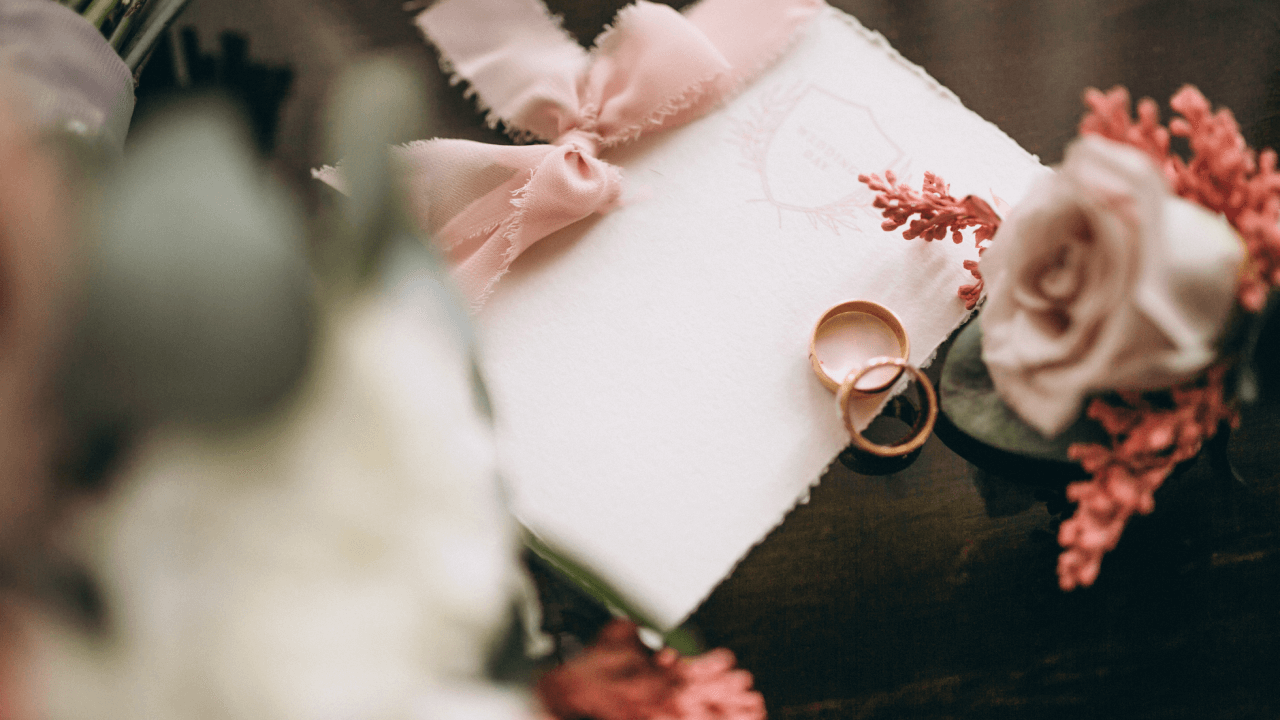 Send Out A Romantic Invitation
An elegant invitation sets the mood for any celebration. If you're planning on just having subtle hints of Valentine's in your wedding, then a romantic invitation is definitely the way to go.
Fill The Room With Roses
Roses are the quintessential flowers for the most romantic holiday of the year. If you're having a February 14 wedding, one of the easiest ways to highlight your Valentine-themed wedding is by adding roses to your motif. In fact, there's a ton of ways to feature roses in both your wedding and reception!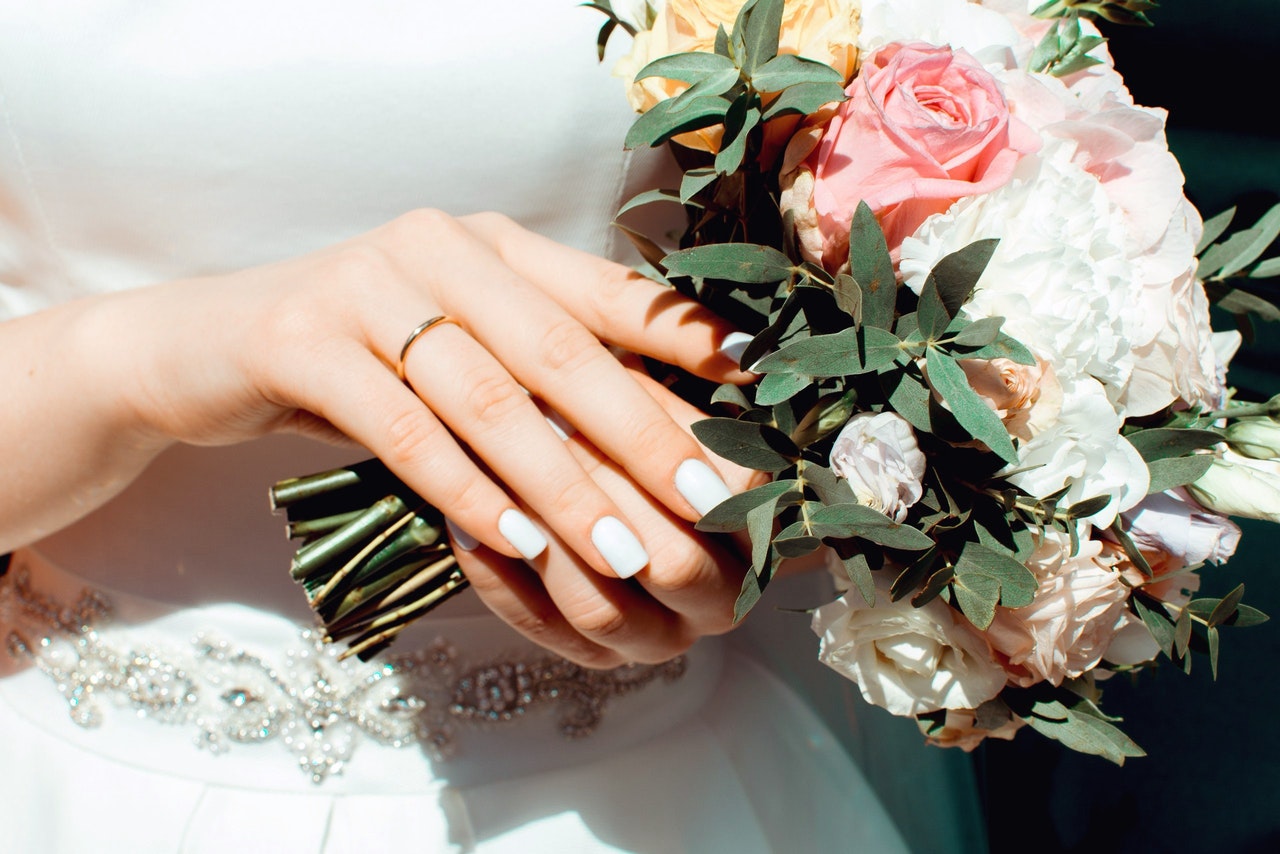 Carry a bouquet of roses down the aisle
If you're having a Valentine's Day wedding, then a rose bouquet is almost a necessity! You can opt to go with a simple yet elegant bouquet of long-stemmed roses or you can mix them up with other flowers. While red is the customary color of Valentines, your bouquet can feature any rose color you wish–from pink, white, and even blue! Just make sure to talk to your florist and take your wedding budget into account.
Add roses to your bridal party's wreaths and flower baskets
If roses in your bouquet aren't really your thing, then you might want to consider adding them to your bridal party's accessories instead. Adding flower petals to your flower girl's basket lets the aisle have a sprinkling of roses, while having your bridesmaids carry a wreath with red and white rosebuds add a rustic touch to your wedding. You can opt to go for red roses, but if you're going to be featuring roses with your entourage, you can also consider softer colors for their flowers so that all eyes are on the happy couple.

Decorate the venue with roses
One of the great things about flowers is how versatile they are as wedding decorations and motifs. From wedding table centerpieces to photo op backdrops, you can feature roses almost anywhere! For a Valentine's Day wedding, there's even more opportunities to use roses.
If you have a fairy tale wedding theme or a floral wedding, one way to add some magic into your special is to have roses adorn a staircase. It's majestic, exquisite, romantic, and it will definitely make you feel like a fairy tale princess meeting your prince charming. Pick a rose that contrasts nicely with the staircase to give it that dramatic effect.
An unorthodox yet cute way to feature roses in your Valentine's Day wedding is to have a wedding arch made of roses. It's romantic, quirky, and whimsical! After all, not everyone can say they made their vows under a garden of roses. Pick out complementary flowers with your florist so the design won't get too overwhelming.
Add in Shades of Red and Pink
While you can never go wrong with red and pink as your Valentine's Day wedding colors, you don't have to go overboard with either color. You can use the one or both of them as accent colors or even have varying shades of pink or red a constant in your theme. We've listed down some ways you can use these colors to elevate your wedding day: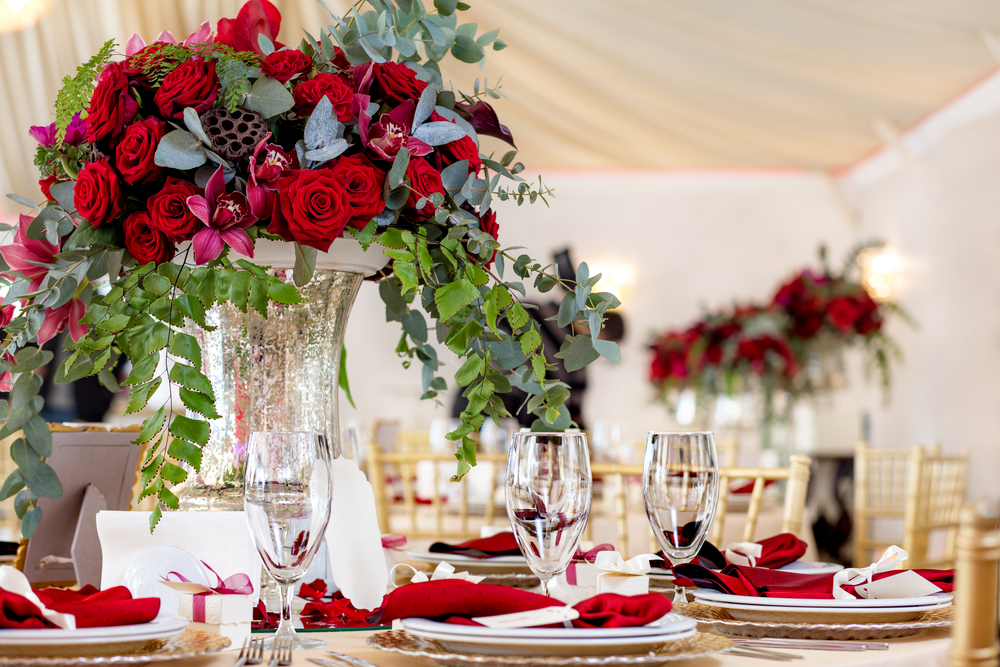 Put on some red table accents
If you're going for a classic look for your reception, then adding in red accents to your reception tables is a simple way to add an extra dose of glamour and elegance to your special day. Dark red accents look especially beautiful with white, gray, or even black motifs so you can definitely make a bold statement even if you're just using simple red roses as table centerpieces for your wedding reception.
Add a touch of blush
If you prefer going with the lighter side of Valentine's Day colors, hues like champagne, blush, and baby pink can add some romance to your wedding color palette. Since they're on the lighter side, you can use them as motifs for some of the bigger parts of your wedding, such as flowers, invitation colors, or you could even ask your guests to wear outfits in these colors!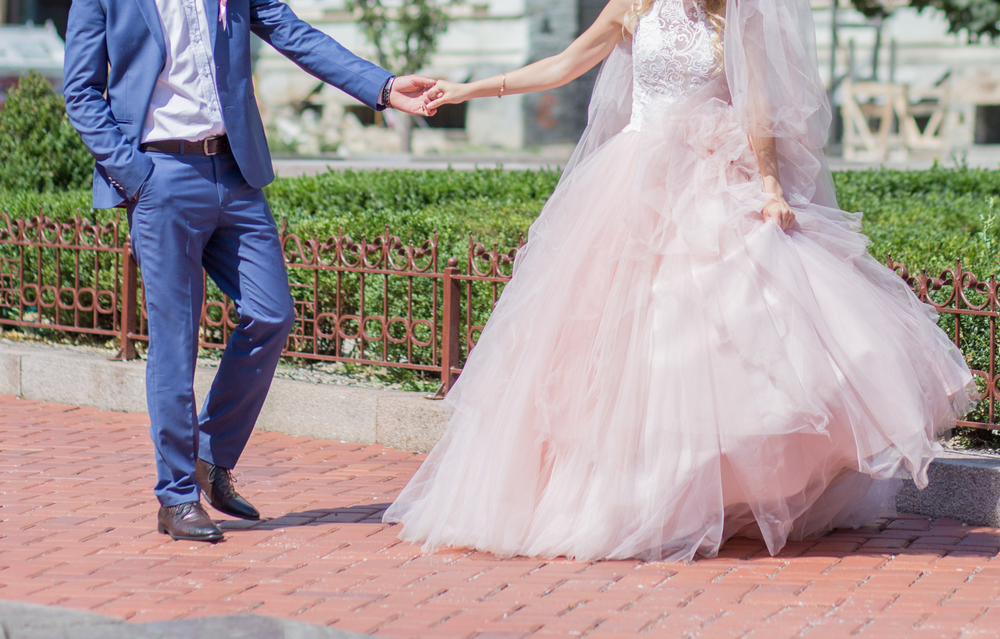 Dress up pretty in pink
Who says wedding dresses can only be white? Don a blush wedding gown that will have your partner and your guests blushing with giddiness! It's the perfect balance between sweet, elegant, and playful–the perfect combination for any Valentine's Day wedding gown.
Join The Hearts Club
Valentine's Day is all about following your heart and showing love, which is why adding a heart motif to your Valentine's Day wedding is never a wrong idea. Don't worry–joining the hearts club doesn't have to be gaudy or over the top! We listed down simple yet fun ways to incorporate hearts in your special day.

Wear heart-shaped accessories
The simplest and most subtle way to highlight Valentine's Day is through your wedding accessories. Nothing screams romance and Valentines more than statement heart shaped accessories, like these beautiful statement earrings from Panacea. Of course, if you'd prefer something more subtle, you can always go for classics like a heart-shaped diamond stud earring or even cute cufflinks to embrace the Valentine theme.
Fly heart shaped balloons
Remember how letting go of doves used to be a part of a traditional Filipino wedding reception program? Well you can put a modern Valentine twist to that custom. Instead of letting two doves fly away, you can let two white (or red!) heart shaped balloons float up. If you're planning on letting these heart shaped balloons fly up to the skies, you can check out biodegradable options, otherwise it might be best to just let the balloons enhance your Valentine's Day wedding decorations.
Serve Up Something Sweet
Since Valentine's Day is usually accompanied by chocolates, you can serve up something special and sweet for your Valentine's Day wedding and reception. Whether it's a delicious cake, delectable desserts, or even a heartwarmingly sweet performance, we've listed down some romantic Valentine wedding reception ideas for you.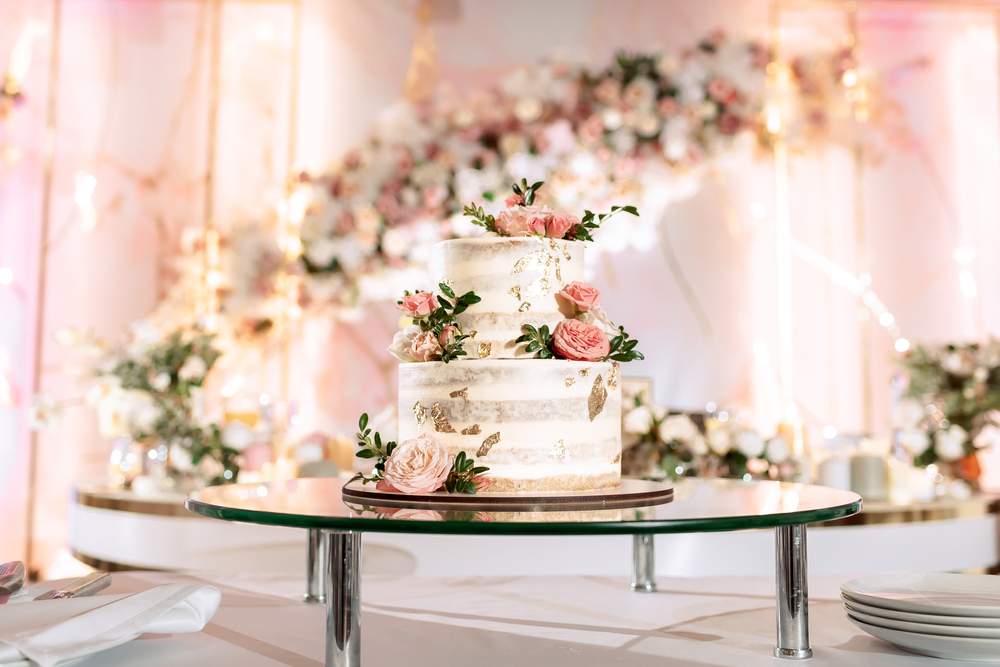 Go for a romantic Valentine's Day wedding cake
It should come as no surprise that if you're having a Valentine wedding, then your cake will definitely exude romance. Try having a red or pink cake that celebrates your love as the pièce de résistance for your dining tables. If you're going for a more rustic feel, you can also opt to have roses and your bouquet flowers decorate your cake so you can have that fairy tale-like aesthetic.
Give out sweets and chocolates
Of course, when we say sweets, we don't just mean your wedding cake! Give your wedding guests a treat and let them bring home delicious candies and chocolates as their Valentine's Day wedding favors. We're sure everyone will love it–after all, who doesn't want some sweetness in their life?

Celebrate with the sweetest performance
A Valentine's day wedding doesn't just satisfy your sweet tooth–it also satiates your longing for those kilig-inducing moments that will keep you warm for days. If you or your partner are quite the performers, now is the time to shine even brighter and dazzle each other with a sweet and heartfelt performance. You can try serenading your beloved with their favorite song or maybe give them that Disney moment with a romantic dance.
Share your sweetest thoughts and moments
Not the best performer? No worries! We've got another sweet Valentine's Day wedding and reception idea for you. Instead of serenading your partner, why not tell them the things you love best about them? It's just as sweet and personal and is sure to make your partner feel loved and appreciated. You can even exchange Valentine cards that contain all your sweet messages!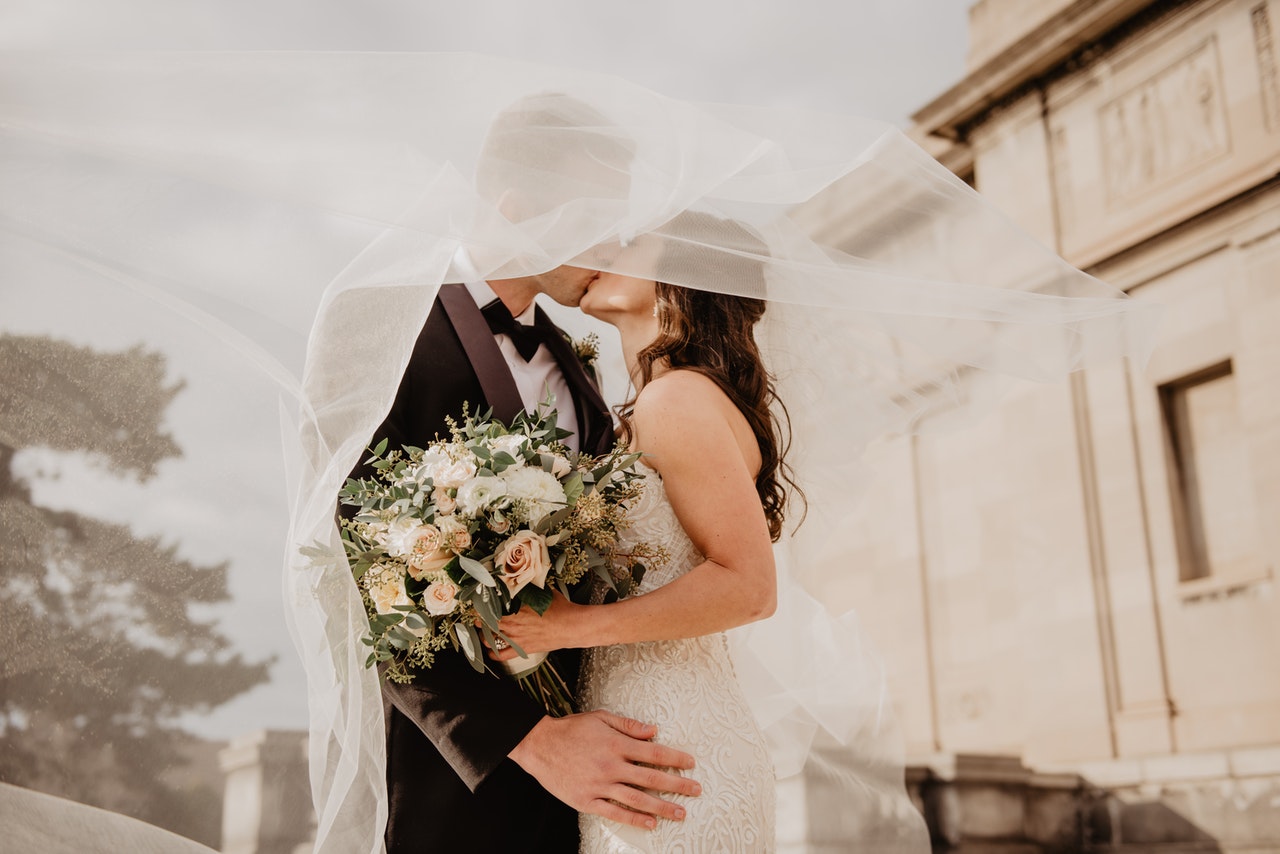 Celebrate Your Love With A Romantic Valentine's Day Wedding
Love and romance are two things that any wedding should have an abundance of. Celebrating your love and union during the most romantic day of the year is a sure way to make your special day extra heartwarming and memorable.
Planning out a Valentine's Day wedding can be overwhelming, but just remember that the greatest source of love and romance in your wedding is you and your special someone. At the end of the day, a Valentine's Day wedding is only just as happy and memorable as the love and enjoyment you had that day–so follow your heart and celebrate your love whichever way you want!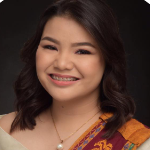 Joey Cole is a digital content writer from Laguna. When she's not looking at her task list, she's probably obsessing over another anime show, looking at pictures of food, or adventuring all over Faerun with her online DND friends.