Planning a Filipino Chinese wedding will require meticulous preparation and consideration of each tradition. Filipino Chinese wedding traditions are a union of cultures and adding these elements to your big day can make it more respectful of your heritage and unique.
In this article, we explore the most common Filipino Chinese wedding traditions in the Philippines from ting hun to reception colors. Are you ready to plan your dream wedding? Let's get started.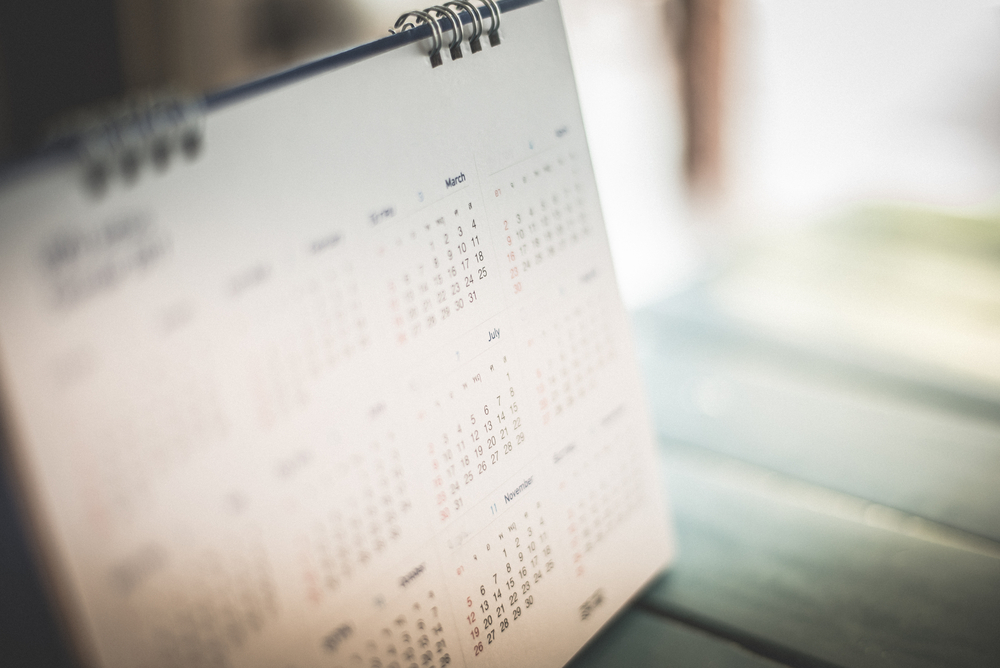 Choosing the Dates
An essential part of planning your Filipino Chinese wedding in the Philippines is getting the dates down. A wedding is a new beginning and choosing a date that will bring good fortune for you and your partner is a step for a successful marriage.
Make sure to work with a Feng Shui Master to help you choose the dates for your wedding events and prevent Ba Zi clashes. The Feng Shui expert will consider you, your partner, and your parents' birthdates when choosing a date.
Here are some of the traditions you can ask your Feng Shui Master to give auspicious dates and times for:
Ting hun
Installation of the bridal bed
Tea ceremony
Wedding
If you don't have the budget to consult with a Feng Shui professional, you can do this task on your own. One way to do it is to check the internet and to see which months and dates are lucky for you and your partner. Another is to purchase a Chinese almanac from a store.
Tip: If you're going to choose the dates by yourself, make sure to avoid planning anything in March, July, and August. This is because the Qingming, Ghost, and Double Ninth Festivals are celebrated during these respective months.
Pre-Wedding Events
It's not unusual for a couple to hold pre-wedding events. This is usually to help their families get to know each other better. However, in Filipino Chinese cultures there are traditions to be followed in these pre-wedding events.
You'll find out more about these below: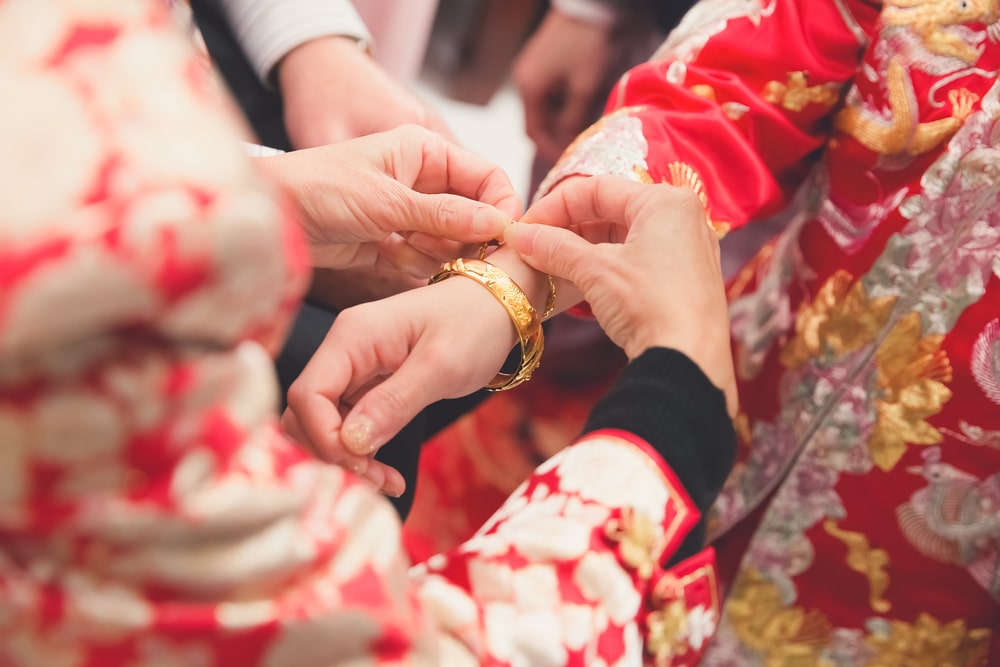 Ting Hun
Before the wedding, traditional Filipino Chinese couples may schedule a ting hun. A ting hun is a formal engagement ceremony for the bride and groom to get engaged in the presence of their elders. This is usually done out of respect for the parents and grandparents of the couple.
During the ting hun, the couple's family bestows gifts such as watches, bracelets, and necklaces to welcome the new member into the family. Once the gifts have been exchanged, the bride must serve tea to the groom's family starting from the oldest. When the bride is done serving the tea, the groom must then do the same to the bride's side of the family.
As soon as the ceremony is over, the guests will be served misua that contains two eggs and two ang cho. This is to wish the bride and groom long life and fertility.
It's also customary for the bride to walk backwards escorted by an honored female figure as she enters the ting hun. When the bride is united with her groom, she is spun three times counterclockwise to repel bad luck. Only then can she look at her groom.
Typically, ting huns are held at the bride's residence or a hotel. For some Chinese Filipino couples, the ting hun also doubles as the pamamanhikan.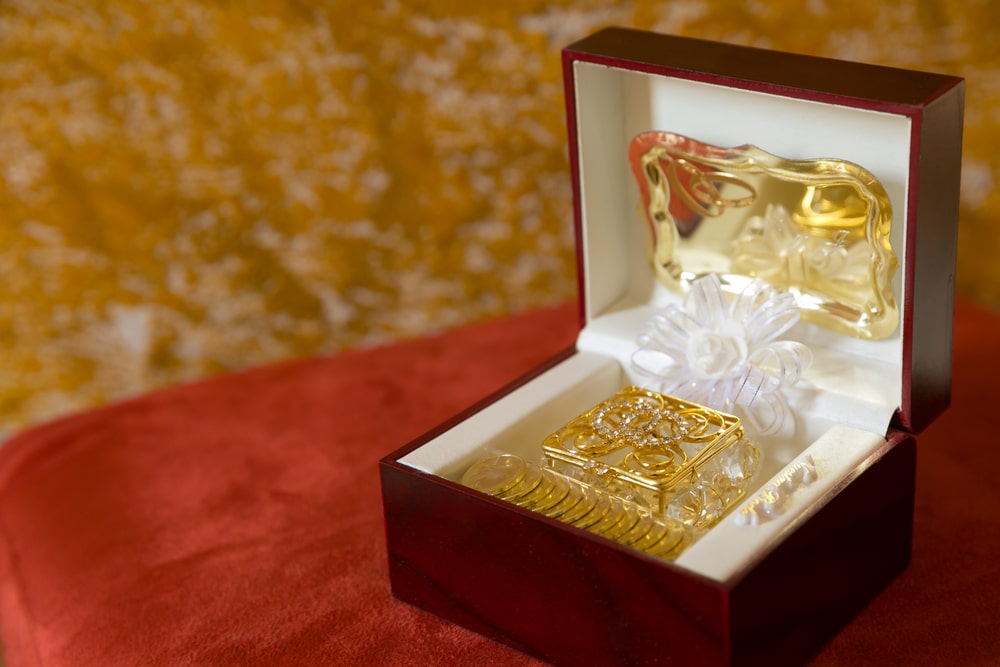 Visiting the Sponsors
Once the ting hun is finished, the couple must prepare to visit their desired principal sponsors. They must offer gifts to these elders and ask for their guidance.
If the individual agrees to be a principal sponsor, the couple must bring the fabric for their attire to the wedding.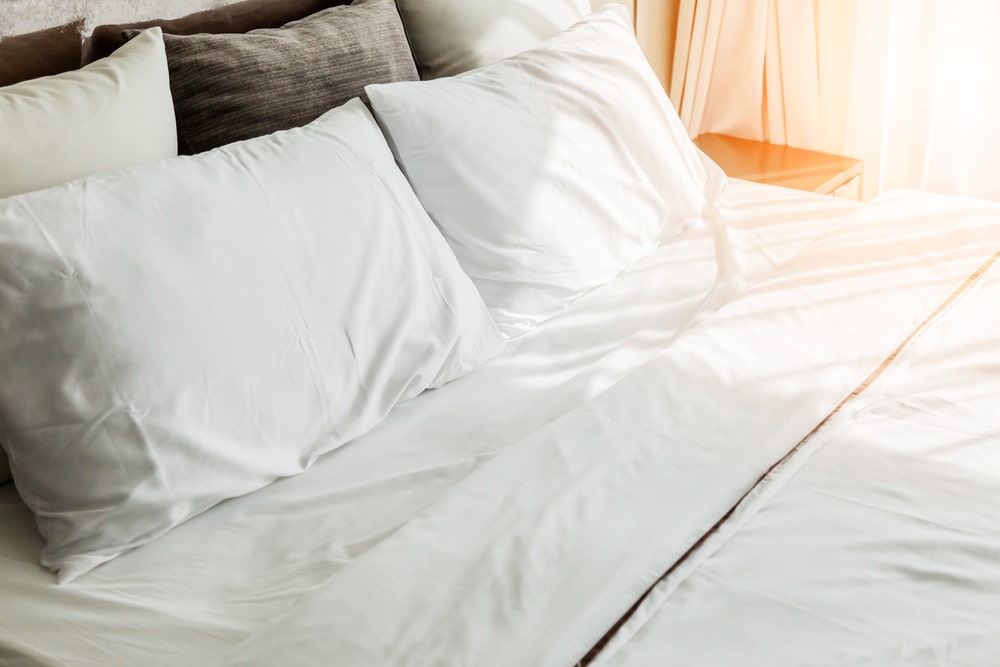 Installing the Matrimonial Bed
The groom must install the matrimonial bed in their new home after the ting hun. This is to prepare the couple for their new life. If the groom cannot do it, a "good luck man" or "good luck woman", can assemble the bed to pass good fortune to the soon-to-be newlyweds.
As the groom installs the bed, the bride should be preparing to move her personal belongings to their new residence. Her belongings must be wrapped and labeled with a Sang Hee or Happy Marriage sticker. Additionally, the bride's male family members will also bring her dowry to the couple's new home
The bride's dowry may or may not include the following items:
Pair of red lanterns
Round mirror covered in red cloth
Clothing
Jewelry
Suitcases
Baby bathtub filled with toiletries
An arenola or chamber pot
Plates
Bed sheets
Pillowcases
Comb
Small appliances
This will be delivered to the new home according to the Feng Shui Master's recommended date and time.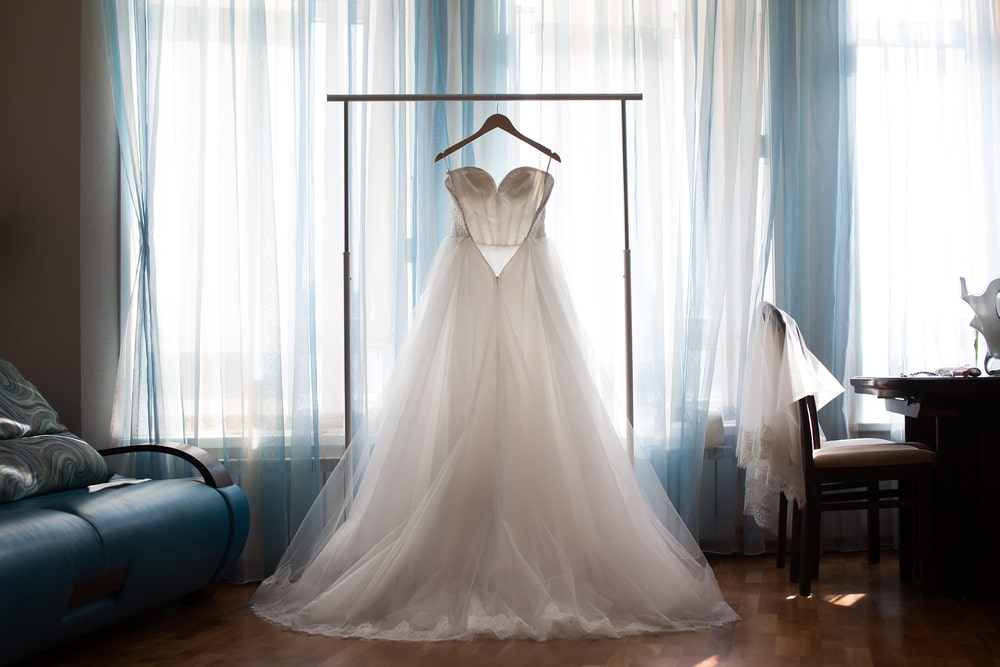 Bringing the Wedding Gown
In a Filipino Chinese wedding tradition in the Philippines, the groom is required to deliver the bride's wedding outfit to her. Once the gown and the accessories have been delivered, much like Filipino wedding superstitions, the bride and groom may no longer see each other until their wedding day.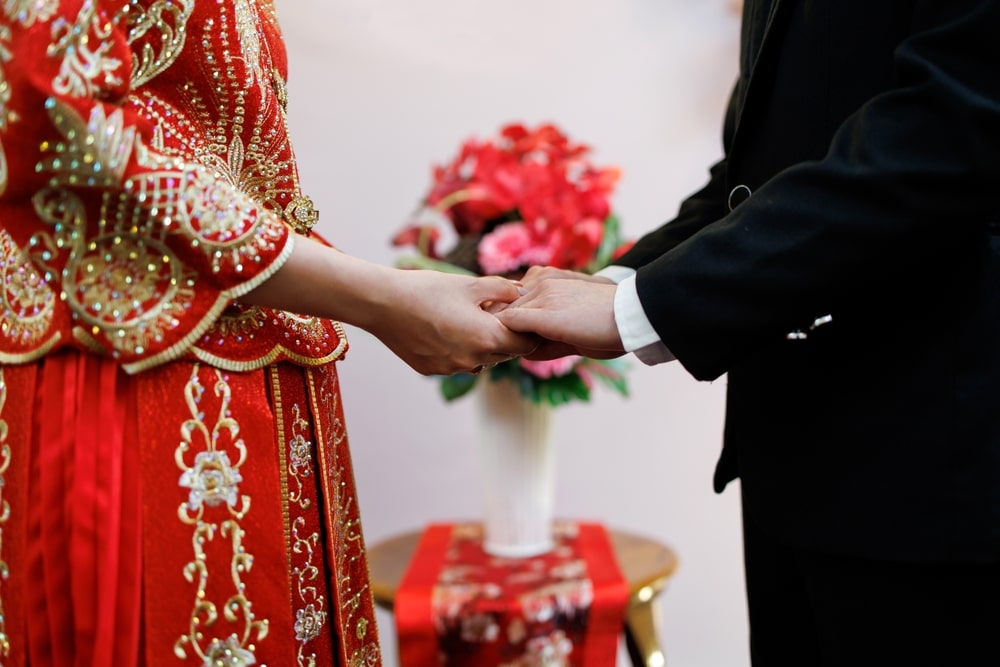 The Wedding Ceremony
Modern Filipino Chinese weddings in the Philippines will incorporate some traditional elements to their wedding. Some may even have interfaith weddings on the same day to honor both the bride and groom's religion.
However different each wedding may be, here are some traditions you may consider for your wedding: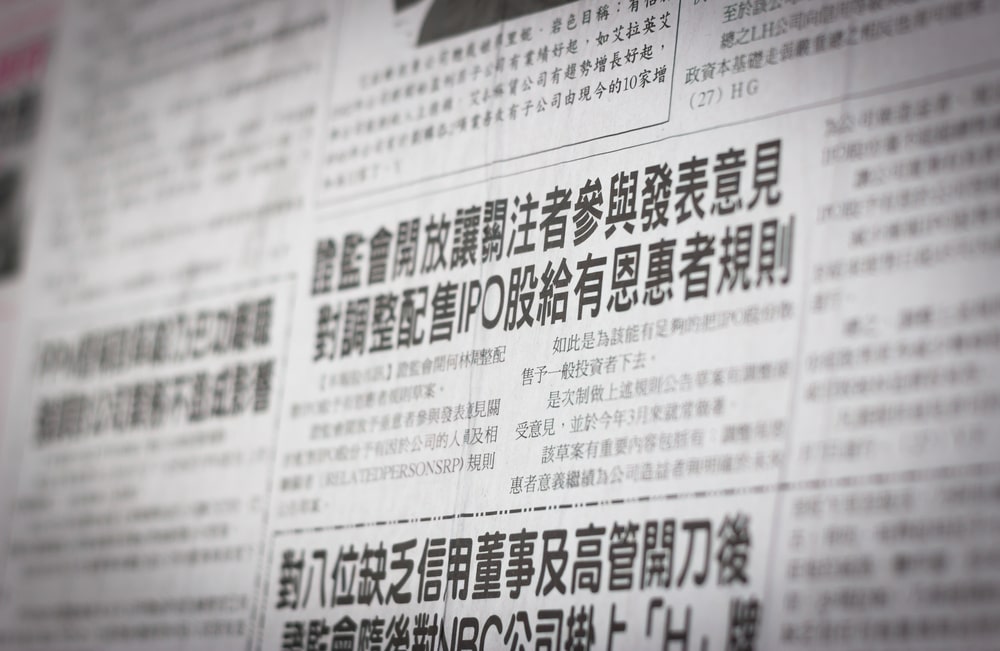 Announcement
On the day of the wedding, tradition dictates that the bride's father must announce the event in a local Chinese newspaper.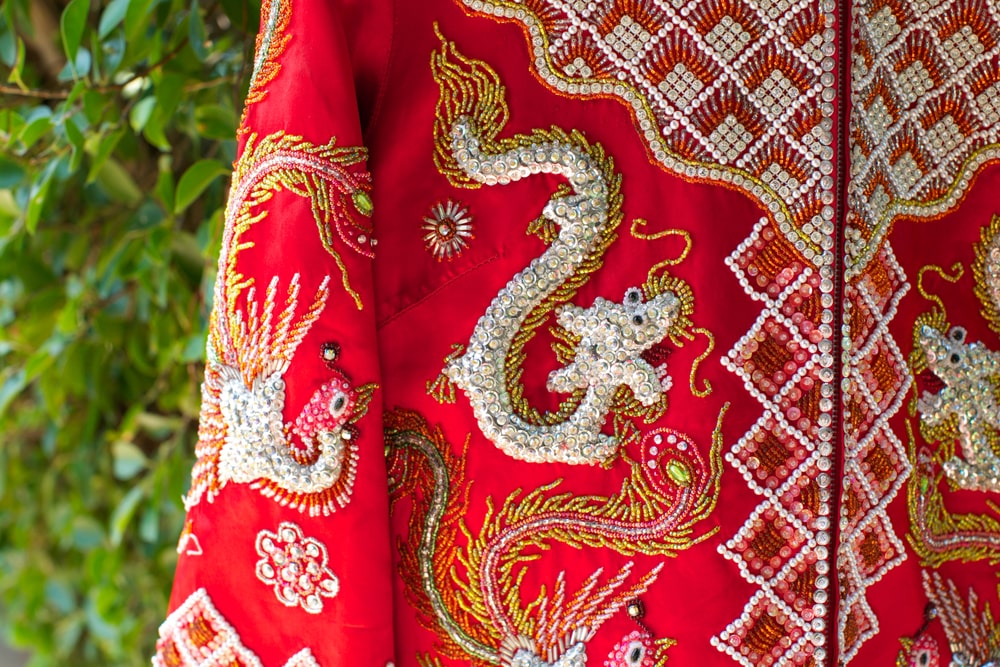 Outfit
In traditional Filipino Chinese weddings, the bride must wear a red robe with dragon emblems while having her hair and makeup done. Although nowadays, brides are opting for more muted colors for their bridal robes.
The bride's tailors must be informed that two Sang Hee coins must be sewn into the bride's gown, veil, and shoes. It's also customary for the bride to present her mother-in-law with a new pair of shoes to wear to the wedding.
After the bride has changed out of her wedding robe, her father must comb her hair two to four times in downward strokes to remove bad luck.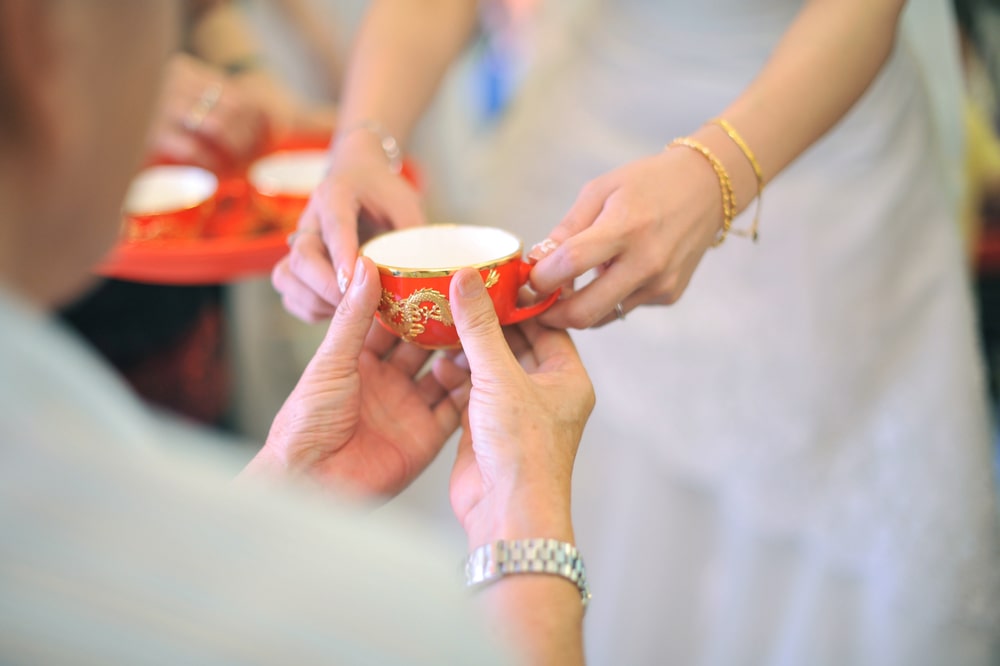 Tea Ceremony
After the wedding ceremony and before the reception, a tea ceremony must take place. The bride, groom and their parents must go to a room where the newlyweds will pay their respects. The bride and groom will kneel before their parents and serve them tea.
Once the tea has been served, they will receive ang pao from the groom's family. The ang pao can contain money or jewelry.
Reception
Once the ceremony and tea ceremony are finished, it's time to head to the reception and celebrate!
Here are some Filipino Chinese wedding traditions you may want to consider for the reception: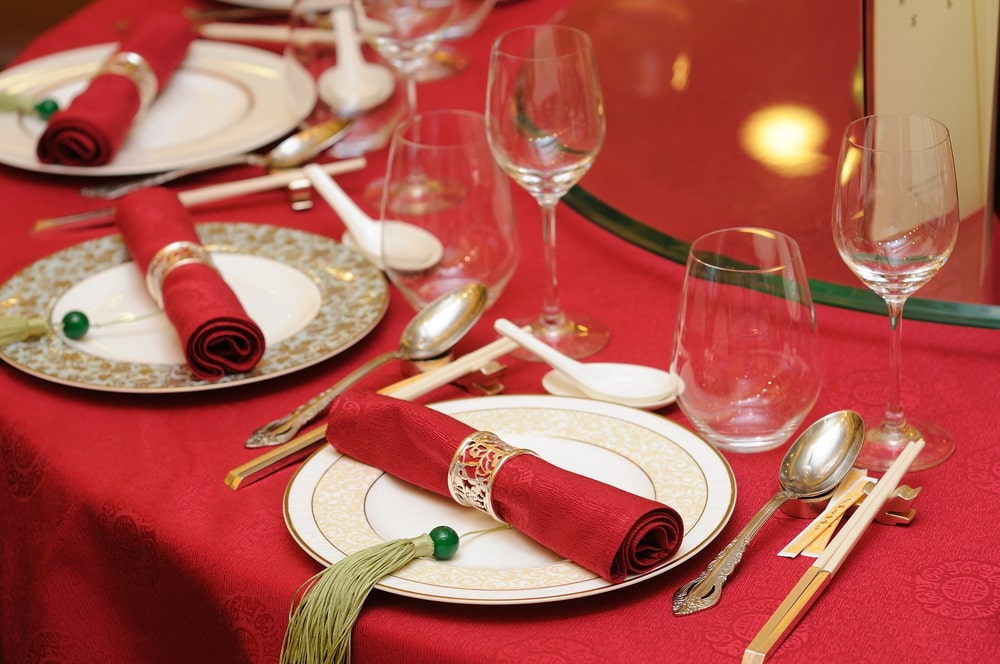 Color Motif
For the décor, it's encouraged to avoid black and white due to its Chinese connotation of death and negativity. Ideally, you want red as your reception's primary color because it symbolizes success, love, and fortune.
Although, nowadays, Filipino-Chinese couples opt to use gold, blue, pink, and beige for their reception color motif.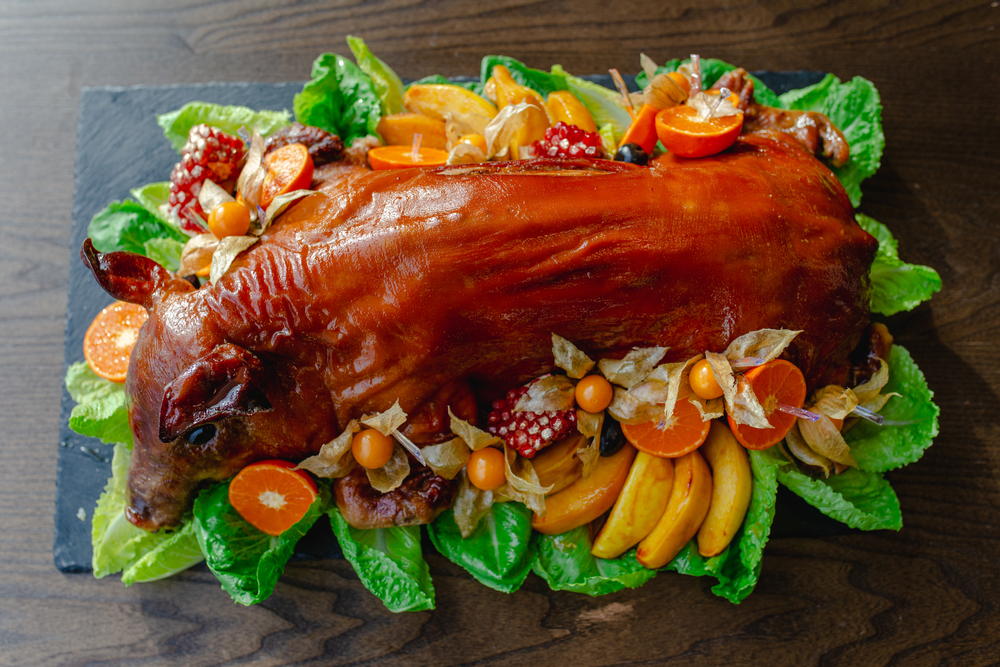 Food
For Filipino Chinese weddings, it's not a requirement to serve Chinese cuisine. You can opt for your favorite cuisine.
However, for those who want to serve Chinese cuisine at the reception, you must have the following dishes:
Roasted suckling pig
Fish
Pigeon
Pecking duck
Sweet buns
Red bean soup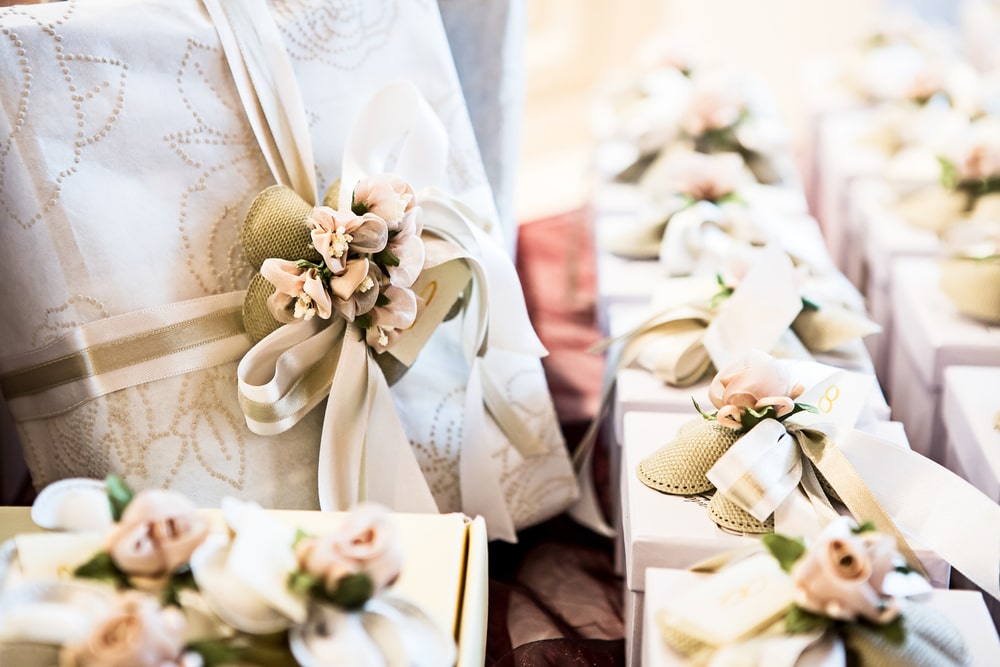 Gifts
For traditional Filipino Chinese weddings, some gifts that are a no-no because of what it represents. Here's a short list of items that you cannot receive from your guests:
Handkerchiefs
Towels
Umbrellas
Gifts in sets of four
Gifts with the numbers 73, 84, or 250
White or black items (presents must also not be wrapped in this color)
Sharp objects (ex. Knife, scissors, etc.)
Having a Filipino Chinese Wedding in the Philippines
It's clear that planning a Filipino Chinese wedding will take a lot of work but, if it's something that you want to pursue then you should. Your wedding should reflect you and your partner's beliefs, cultures, and values so, make sure to showcase that on your big day.
We wish you the best of luck and a happy stress-free wedding!
Are you looking for more tips to make your big day even more special? Make sure to visit our website to get more tips for your nuptials!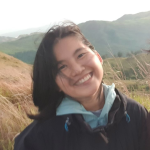 Tash's immense love for food and adventure has been her source of inspiration for writing. You can find her overconsuming coffee at a café near you.