The love of your life proposed to you and you said yes to a lifetime commitment. First of all, congratulations! I wish you nothing but a life filled with happiness, adventure, and success with your partner. But with the excitement of engagement fizzling out, now comes the challenging part — planning your wedding ceremony and reception.
While many couples choose to go down the traditional route of tying the knot at a church, there are also those who opt for the more practical civil wedding ceremony. In fact, 4 out of 10 couples choose to have a civil wedding in the Philippines.
As long as you and your partner see eye-to-eye and take your budget into consideration, you are free to do and plan as you please for your big day. Planning a civil wedding, however, can be quite a challenge, even if it's simpler and more lowkey than a traditional church wedding.
From gathering requirements and booking a venue to food and decor, this article rounds up all the steps in successfully planning a civil wedding in the Philippines.
Are Civil Weddings Legal in the Philippines?
First things first, let's answer a question that many people have in mind when it comes to civil weddings in the Philippines: are they legal?
Contrary to popular belief, yes, civil weddings are perfectly legal in the country. As long as you gather all the necessary civil wedding documents and requirements in the Philippines, which we listed in a previous article, then there's nothing stopping you from getting married at the city hall, a courthouse, or the venue of your choice. Civil weddings in the Philippines are duly recognized by the State, and you'll gain all the legal benefits of marriage so long as you comply with all the requirements set forth by the law.
To reiterate what we listed in the linked article, here's a complete list of the requirements you will need:
Common Civil Wedding Requirements in the Philippines:
At least 2 valid IDs of the couple
PSA Birth Certificate
Certificate of No Marriage (CENOMAR)
Marriage License Application Form
Community Tax Certificate
Barangay Certificate
1×1 Picture
Pre-Marriage Counseling Certificate of Attendance (for marriage license applicants 25 years old and below)
Additional Civil Wedding Requirements:
Parental Consent (for couples aged 21 and below)
Parents' Personal Appearance (for couples aged 21 and below)
Parental Advice (for couples aged 22-25)
Death Certificate (if any of you are widowed)
Certificate of Finality of Annulment (if any of you are annulled)
Additional Civil Wedding Requirements for Foreigners:
Affidavit in Lieu of a Certificate of Legal Capacity to Marry (for U.S. citizens)
Certificate of Legal Capacity to Marry (for other foreign citizens)
Clear photocopy of the immigration stamp in the foreigner's passport
Passport (bio-page)
Divorce Decree (if divorced)
Death Certificate of deceased spouse (if widowed)
You'll find detailed steps on how to secure the requirements in the linked article! Once you've gathered all of the requirements, it's time to start planning your civil wedding ceremony.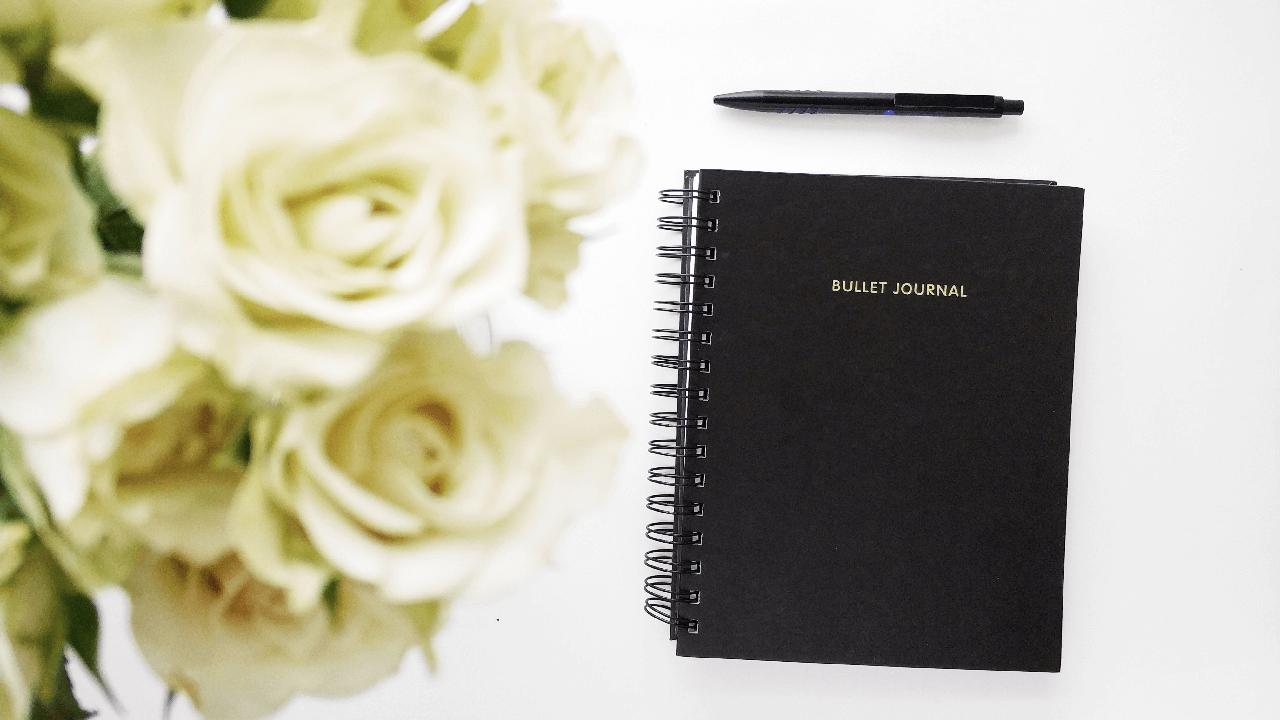 Easy Steps to Planning a Civil Wedding in the Philippines
Choose the wedding date and time
A marriage license is only valid for 120 days, so it's best to plan your civil wedding within this timeframe. Civil weddings in the Philippines are typically held at the Mayor's office or in courtrooms inside the city hall or municipal hall.
It's also possible to hold your civil wedding ceremony in the Philippines at your chosen venue and during weekends. For example, you may want to hold it at your favorite restaurant during the weekend so that your guests won't have to take an absence from work or school.
However, keep in mind that this depends on the officiant of your civil wedding. According to Philippine law, the following individuals are allowed to officiate civil wedding ceremonies in the Philippines:
The city or municipality mayor
The judge within your court's jurisdiction
Any pastor, rabbi, minister, priest, imam, or religious leader
Military commanders, ship captains, or airplane chiefs
Inform your officiant beforehand if you choose to hold your civil wedding in a private venue. If you want to verify if an officiant is legitimate or not, you may check the Philippine Statistics Authority's database.
Book your venue
When planning a civil wedding in the Philippines, you have a wide variety of options when it comes to venues. The country is blessed with many small and intimate wedding venues such as private rest houses, quaint restaurants, beach resorts, and lake ranches.
If you want to tie your knot in the great outdoors, go for a venue surrounded by stunning views and cool, refreshing air. For couples who love the beachside, you can go for a gorgeous coastal wedding venue. Or you can even hold it in the comfort of your house or garden! What's important is that it has enough space for all of your guests to practice social distancing and still have an enjoyable time together.
Inform your witnesses and guests
This is one of the most important steps in planning a civil wedding in the Philippines. After you've booked your venue, make sure to inform your two witnesses about your civil wedding. It's also best to assign backup witnesses in case the ones you originally chose can't make it to the wedding.
As for your wedding invites, you can do something as simple as creating a Facebook event page where people can RSVP, sending them an e-invitation, or sending one in their mail. As civil weddings cost cheaper in the Philippines than traditional church weddings and tend to have fewer guests, you can choose to go all out for your wedding invites.
Plan your attire
Most couples dress simpler during civil wedding ceremonies in the Philippines but that doesn't mean you can't dress to the nines if you want to. In fact, as long as you follow the proper dress code for civil weddings (no sando, slippers, shorts, or sleeveless shirts), then you can dress however you want!
The bride can wear a fabulous maxi dress, a stylish three-piece suit, or even a cosplay outfit of their favorite character! For the groom, you can experiment too. The good thing about civil weddings is that you have the freedom to personalize and be adventurous. What matters is that what you wear to your civil wedding makes you feel beautiful and special on your big day.
Decide on the menu
When planning a civil wedding, food is important! Some venues may use their internal catering teams, which means you'll get a good amount of food included in your package. But if you're looking to serve food that's special to you and your partner (for instance, buying each other sushi is your love language!), then you can ask your venue about their stance on outside caterers.
Other venues will have no catering team, which gives you the flexibility and freedom to search for your ideal caterer, especially someone who suits your tastes and budget.
This may sound like an obvious tip but be sure to pick food you like! Many couples worry about pleasing their guests so they play it safe with the menu but remember, your wedding day is a celebration of you and for you. If you're worried about your guests not eating anything off your menu, you can inform them beforehand in your invite about the cuisine you plan on serving. If there are any complaints, discuss it with your caterer. They might be able to come up with some crowd favorites that will cater to everyone's taste buds.
Don't forget to decorate!
Most reception venues for civil weddings in the Philippines will allow you to decorate, so take advantage of that. Add a personalized backdrop, decoration to the chairs, or make the atmosphere more romantic with some dramatic lighting. For instance, if you decide to hold your reception in a restaurant, you can dim the lights and add lanterns or fairy lights to make the venue look more whimsical.
Make it your own or do all the traditions that you like
Just because your reception is simple and small doesn't mean you can't do the usual traditions, like cutting the cake, the first dance, or the throwing of the wedding bouquet. You can even have all of the usual wedding games too!
Send off your guests with wedding giveaways
We've come to the last step in preparing for a civil wedding in the Philippines – planning giveaways! As you have a smaller number of guests, it's easier and more affordable to make your own giveaways, even if you're a beginner when it comes to arts and crafts. If you love to bake or, you can even give out homemade cookies or your signature pasta sauce that everyone loves. Any small token is made more special when it's handmade by the giver.
If you need some ideas, we have an article on affordable, DIY giveaways and where to get them.

What's the Budget for a Civil Wedding in the Philippines?
When it comes to the cost of a civil wedding in the Philippines, it really boils down to your budgeting skills. In a previous article, we wrote a comprehensive guide on planning a 50k budget wedding. You can challenge yourself to go even lower than that.
The only thing you need to consider is that your civil wedding requirements will amount to at least Php3,000.00. Once you factor in those costs, you can choose to go all out or have a simple and practical wedding that will still delight you and your guests.
Remember: Civil Weddings Are Just as Special
Civil weddings in the Philippines are great for couples who want a practical wedding or want to get married without so much of the fanfare and expenses. It can still be beautiful without hurting your wallet and it's an ideal alternative if you and your partner come from different religious backgrounds (or you are both not religious at all).
Planning a civil wedding takes effort and time but once you follow the steps above, you'll be able to pull it off and have a celebration that everyone will remember. Chryss loves ice cream, literature, and East Asian pop culture. She would like to pet your dog.