As the spooky season comes, you and your betrothed might find yourselves gravitating towards the darker side of wedding ideas. A gothic wedding theme is perfect for a couple that loves the unorthodox! From darker color palettes to hauntingly elegant wedding details, a romantic goth wedding shows off your quirky, and offbeat personalities in the best way possible.
We compiled some tips and tricks for planning your very own gothic themed wedding in this article!
What is a Romantic Goth Wedding?
If you and your partner absolutely love spooky stories, romance, and Halloween, then a gothic wedding theme is absolutely for you!
A gothic-themed wedding has an increasingly mysterious, yet romantic mood. Unlike traditional wedding themes and motifs, a goth wedding plays around with darker colors and eerie elements. Think Dracula-esque castles without the horrific dangers of a vampire.
Despite its association with horror, a goth wedding is far from a scary or dreary affair. While pastels and bright colors are rarely used, couples can use rich hues such as midnight black, wine red, or deep purple. Elements such as vintage candle holders, marbled textures, and even ornate jewelry can also add a sense of luxury and royalty to your nuptials.
As traditions slowly shift and change, romantic goth weddings have become one of the most popular themes for weddings. If you're set on having a gothic wedding of your own or simply want to explore the possibility, then check out some of these gothic and black wedding theme ideas to try.
Gothic Wedding Theme Ideas to Try
You might think that having a gothic themed wedding can be incredibly restricting, but it really isn't. In fact, it even allows you to play around with elements that you won't usually touch in traditional ceremonies! With the right balance of colors and elements, you can have an unbelievably romantic goth wedding that will look good in real life and in your photos.
Check out these beautiful wedding ideas and try them for your very own gothic nuptials:

Gothic Invitations
Invitations are an easy way to set the mood for your upcoming nuptials–and what better way to set your gothic wedding theme than with a graceful, waxed seal invite?
For a goth wedding, look at vintage wedding invitations, romantic horror novels, mystic arts, or even anatomy for inspiration! Since you'll be setting the mood for your wedding, you can be as playful or as subtle as you want. Just make sure that your wedding invitation matches the tone of your big day.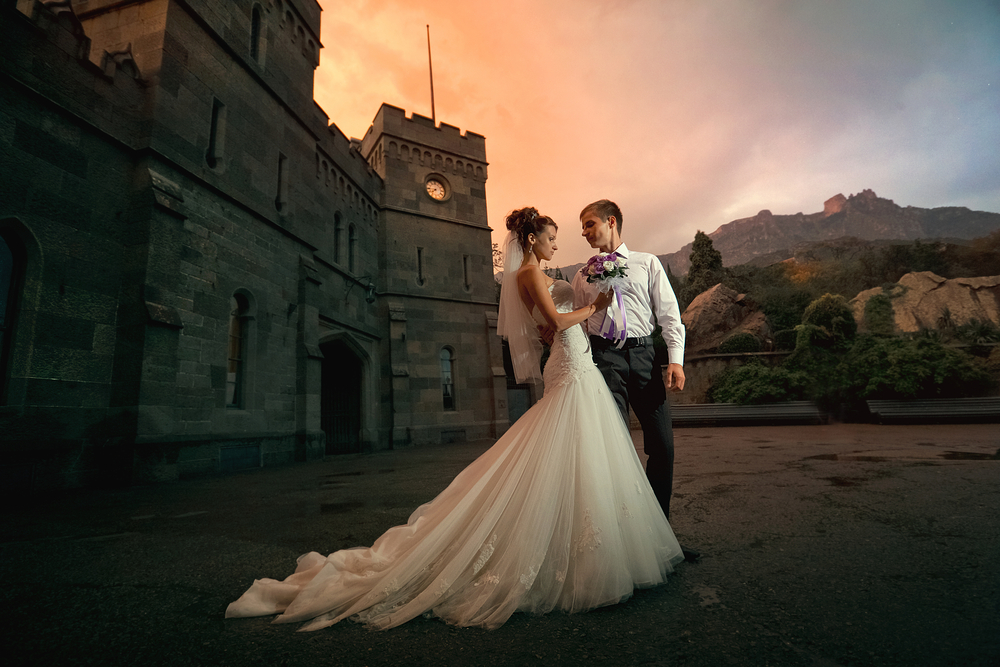 Castles and Old Venues
Castles aren't just for fantasy-themed weddings and fairytales!
A constant theme of many gothic novels is a forgotten or dimmed opulence and grandeur. An easy way to play up your big day's mood is to choose a venue that exudes old-time glamor and classic architecture, like old castles and cathedrals.
Of course, not all of us live near or can afford such places. Just because you can't have your wedding in a castle or cathedral doesn't mean that you can't have a beautiful gothic wedding! Look for venues that have antique features or luxurious focal points such as vintage chandeliers or grand staircases that can help you set the mood for your big day.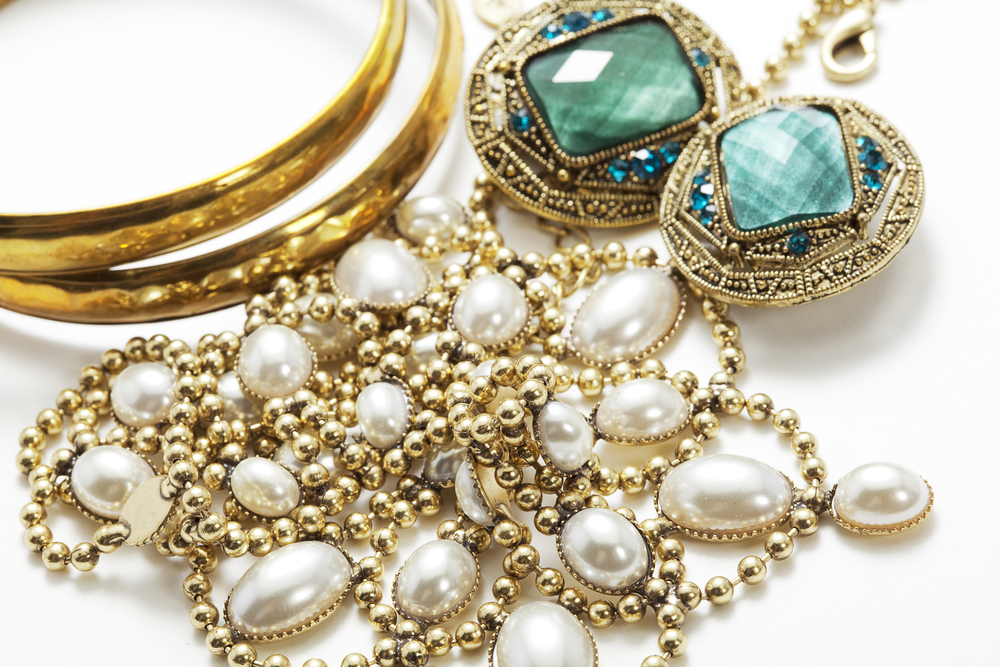 Vintage Gold and Jewels
Continuing the aesthetic of faded luxury and glamor, you can also use vintage gold accents and jewel tones in your wedding's motif. From candle holders to table liners, these accents further enhance the ambiance of any venue. If you're going for subtle gothic touches, you can simply opt for small accessories–but if you're planning on having a full gothic wedding, make the most out of these touches and let your imagination run wild.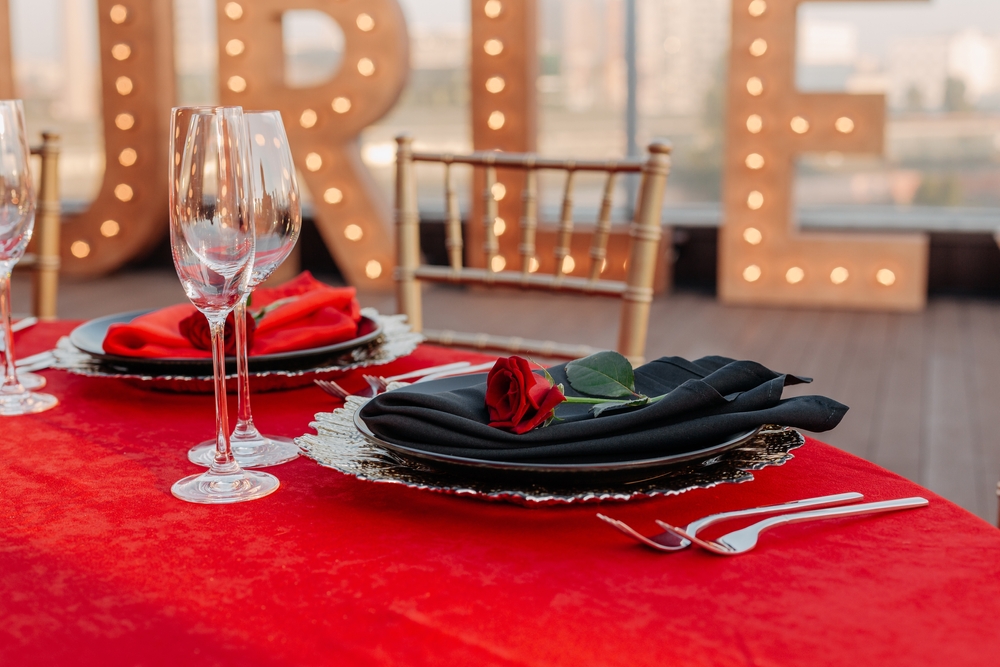 Red and Black
Red and black are the quintessential colors for gothic themes and they can easily be your main palette for your wedding! Choose a deep and rich red if you're going for a more romantic vibe, while a matte black is perfect for an eerie ambiance. These colors work incredibly well for a gothic theme, but make sure that you don't overdo them to keep your wedding classic and elegant.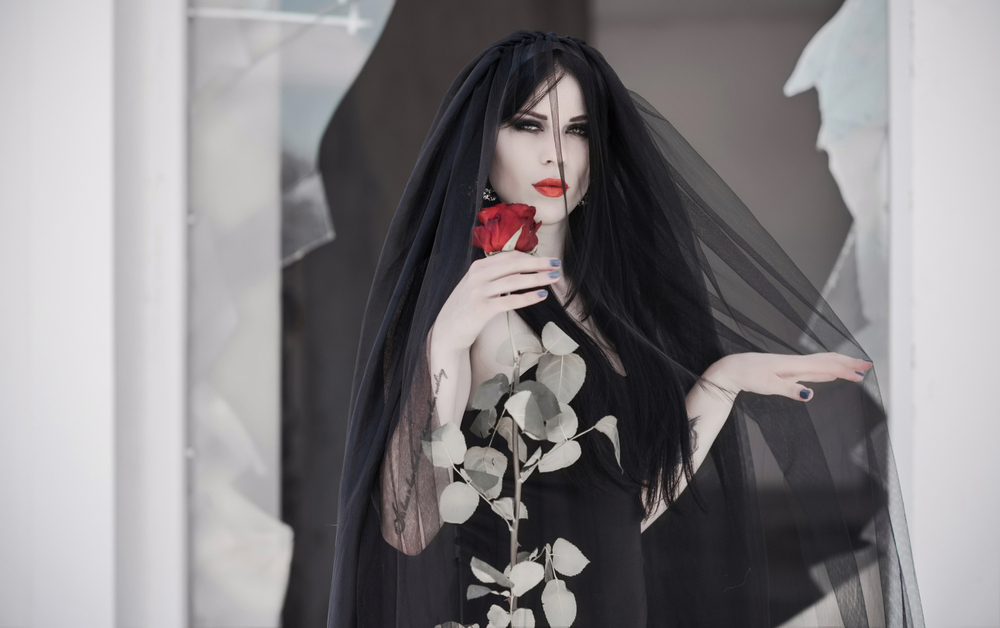 Roses
Roses are universally known as flowers of love and are a welcome addition to most weddings. For a gothic theme, it's almost a necessity to have this flower as a motif! Add in red roses to your décor or bouquet for a romantic and classic motif or use black roses to create an otherworldly feeling for your nuptials. If red and black roses aren't to your liking, you can always use other colors and it would still fit your theme perfectly well.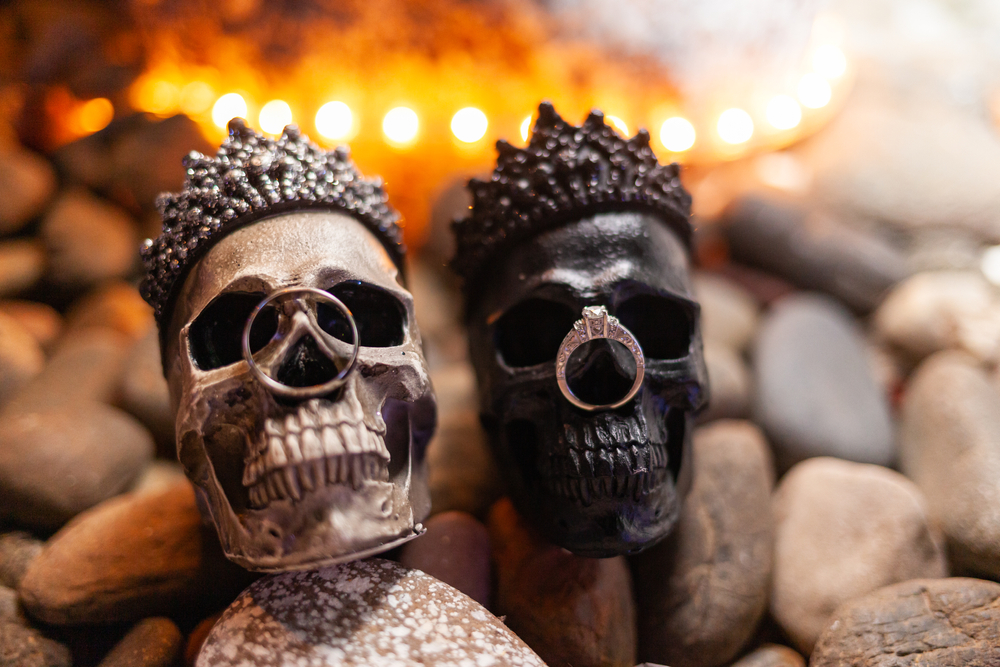 Skulls and Skeletons
If you think about it, a gothic themed wedding can take inspiration from all things creepy and romantic–and what's more creepy and romantic than skulls and skeletons?
Skulls and skeletons can easily be a versatile piece in your décor, whether it be in your table centerpieces to photobooth accessories. Pick out an appropriate look for them, such as Day of the Dead skulls or anatomically correct skeletons and pair them with beautiful flowers to tie up your gothic nuptials.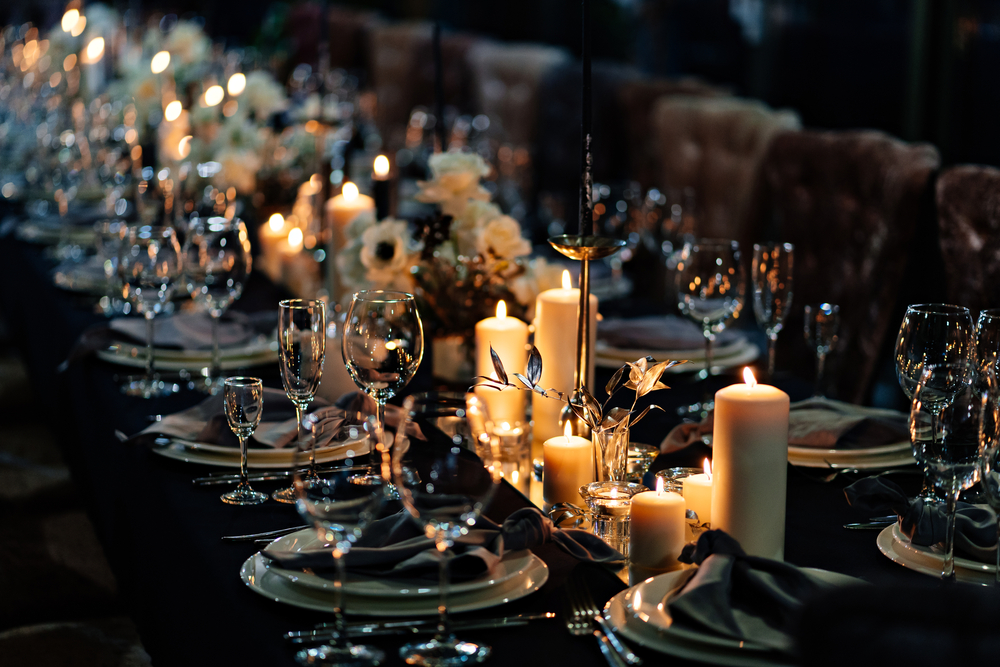 Candles
Candles can give a beautiful and ethereal vibe to any location, which is something you'll definitely want for your gothic wedding theme. With the right candelabra, the classic long candlesticks can be a wonderful addition to your wedding décor. But if you want to take it up a notch, you can also choose colors such as red and black for a spooky and eerie vibe.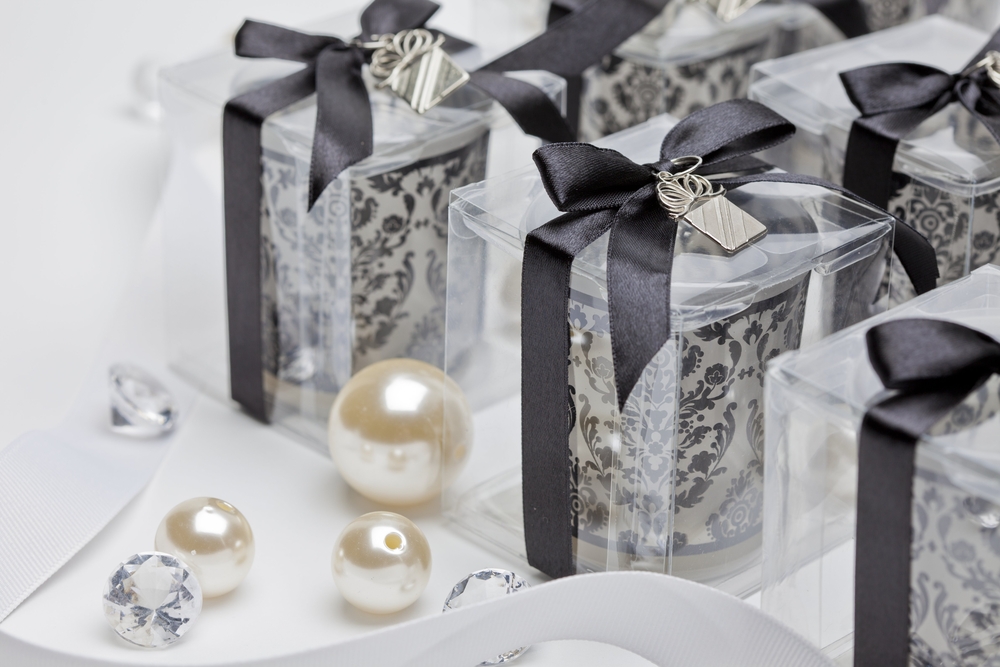 Gothic Wedding Favors
Much like your wedding invitations, your wedding favors can further set the mood for your big day. For a gothic wedding, play around with classic elements such and put a playful twist in them so your guests can have a beautiful remembrance of your big day. Sugar skulls, candied roses, or even feather quills are great gothic wedding token ideas that your guests will love!
What is Goth Wedding Fashion?
When you think of gothic wedding styles, the Addams family might be your go-to inspiration. After all, Morticia Addams looks stunning in the color black. But there's a fine line between rocking an awesome gothic-inspired gown and simply wearing a costume.
Take some inspiration from these gothic fashion and beauty tips and wow your guests with a gorgeous look on your special day: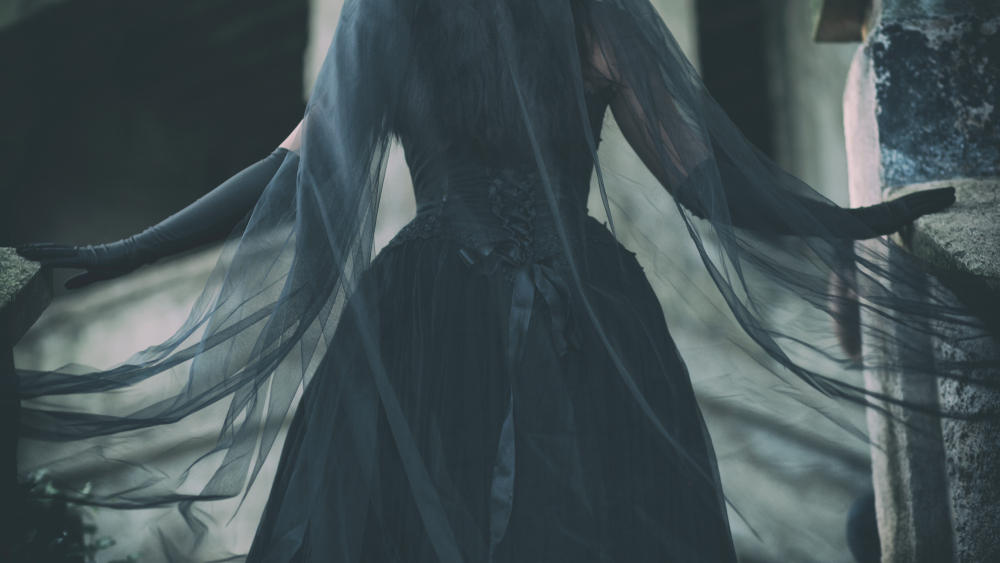 Dark Colored Gowns
Wearing a colored wedding dress has become more popular among non-traditional brides. If you're someone who's fantasized about wearing a deep dark red or even a midnight black bridal outfit, then a gothic wedding is definitely the place to do so. Pair a luscious deep color with luxurious fabrics such as velvet and satin and you're sure to have an unforgettable bridal outfit.
Lace and Ruffles
If you're not one for darker colors, you can still incorporate gothic elements to your wedding look with lace and ruffles. A staple in gothic and Victorian fashion, lace and ruffles pair incredibly well with bridal gowns. A delicate lace gown makes a daring statement, while beautifully arranged ruffles highlight your features in the best possible way. For an authentic romantic and gothic fashion statement, try looking for a vintage gown or upcycling one!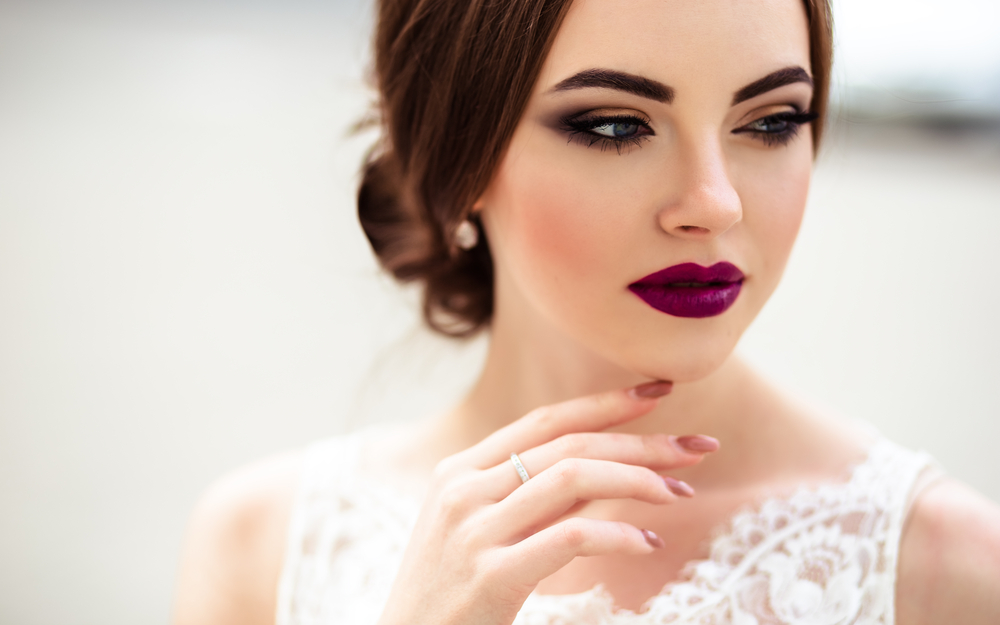 Bold Lips
Complement your flawless outfit with makeup that makes you absolutely stunning! Take some inspiration from sultry pin up looks and keep your makeup simple yet glamorous. Go for a classic red lip for a callback to romantic vampire stories or play around with other colors like chocolate brown or even black.
Elegant Nails
Finish your bridal look with gorgeous nail art for weddings. Pick a color that pairs well with both your outfit and ring. For a gothic themed wedding, black and other jewel-toned dark hues are incredible colors that fit the mood and tie your look together.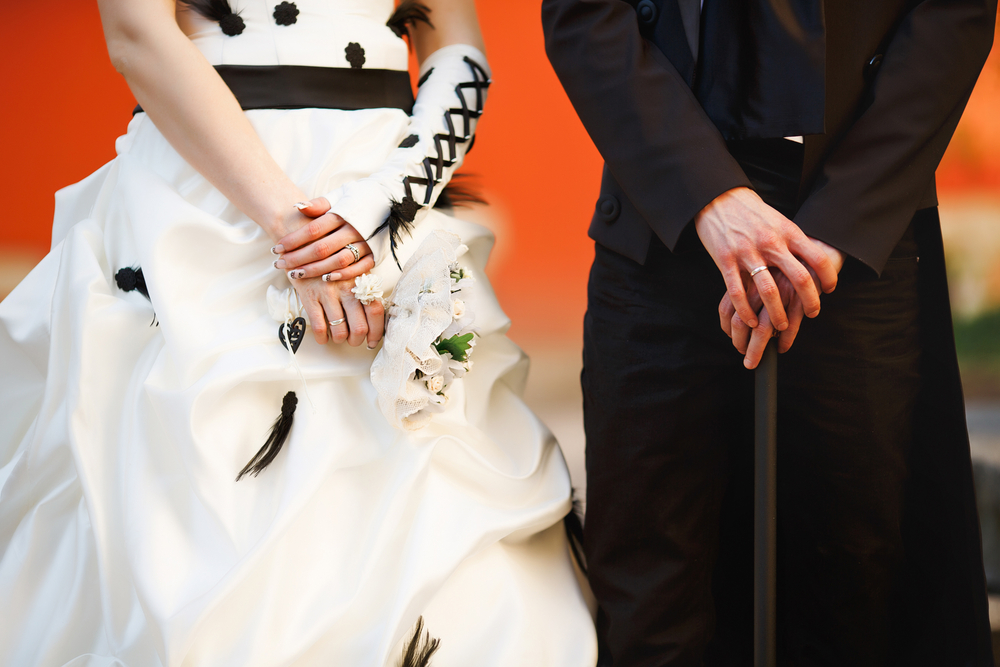 Take Romance and Eerie to the Next Level
If you find yourself drawn to hauntingly creepy and profound themes as much as you're drawn to each other, a gothic wedding is a beautiful theme for you and your fiancé. A gothic wedding theme is a lovely mix between spookiness and romance–perfect for couples who love mystery and quirkiness.
No matter what theme you and your partner choose, the most important thing is that you celebrate your love exactly the way you want to. Whether it be through a gothic wedding or a traditional ceremony, all that matters is that you and your beloved say "I do".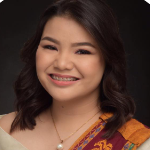 Joey Cole is a digital content writer from Laguna. When she's not looking at her task list, she's probably obsessing over another anime show, looking at pictures of food, or adventuring all over Faerun with her online DND friends.