Have you accomplished everything on your wedding checklist except for the seat plan?
Don't worry, we've got you.
Deciding on the seating arrangements for your wedding can seem overwhelming at first, but once you get into the swing of things, it can actually be fun! To help you and your partner get started, here's an ultimate guide to creating the perfect wedding seat plan.
How to do a wedding seating plan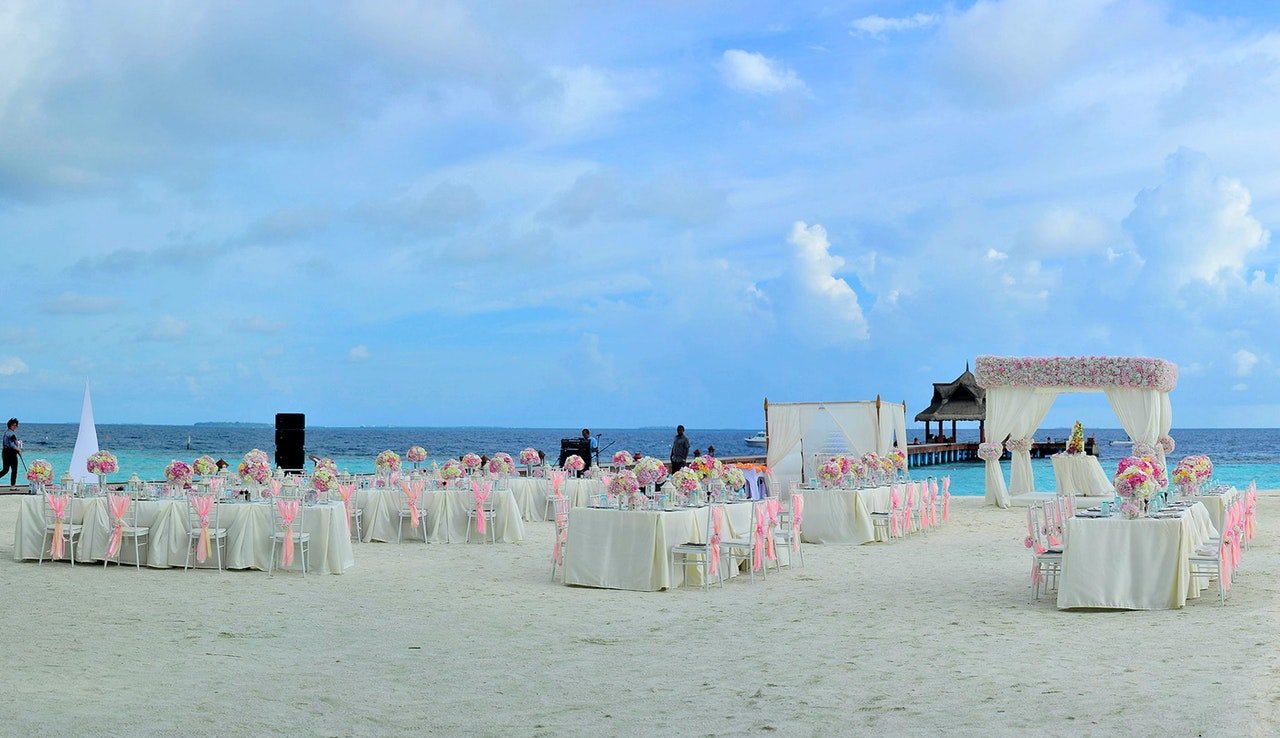 Decide on table shapes
The first step in creating a wedding seat plan is to determine the best size and shape of the tables. It will dictate how many guests you can seat at each one. When it comes to wedding table shapes, there are four standard options: round, square, rectangle, and oval. Different table shapes come with their own benefits:
Round tables – offer guests with more leg room; cost less to rent
Rectangular tables – can seat more people and take up less space; best for conversation
Square tables – gives lots of elbow room; can accommodate larger centerpieces
Oval tables – looks elegant and guests can easily talk to each other
If you want to learn more about the pros and cons of each table shape, Glamour has an informative article that gives you all the nitty-gritty details.
Organize guests into groups
Once you've finalized who's coming, start categorizing your guests into groups: family members, ninongs and ninangs, high school friends, college friends, work friends, friends of your parents, etc. If they don't fit into any category, you can consider their age, backgrounds, and interests before placing them in a specific table so they can make easy small talk with their tablemates.
And, of course, be tactful: never seat people who have bad history together. You don't want them to cause a scene at your wedding!
Seat yourselves first
Believe it or not, some couples actually forget to put themselves in their wedding seat plan! Whether you're getting your own sweetheart table or not, decide on where you're going to sit first. You can sit with your parents, your wedding party, your sponsors, or even with your college barkada. Since it's your wedding day, sit wherever you want.
Figure out where to put your parents
At a traditional Filipino wedding, all parents share a table at the reception, along with the siblings and grandparents who aren't part of the wedding party. This gives your parents and family the chance to know each other more and bask in the glow of the celebration.
However, if things are tense between certain individuals, you can have separate tables for each family that are equally close to the head table. That way, no one feels left out or uncomfortable. If you choose to have rectangular tables, you can also seat them at opposite ends (and try to make the table long).
Have a separate kids' table
If you have several kiddie guests, seat them together at a separate table, where they can have crafts, tabletop or any other engaging activities to keep them occupied. While you might be tempted to place them all in a corner so they don't make a ruckus or disrupt the program, don't put the kid's table far away from their parents. Younger children tend to get anxious when they look around and can't find their parents (and vice versa!).
However, if your ring bearer and flower girls are the only children present, you can easily seat them with their parents.
Map it all out
Once you've figured where you want to place everyone, map everything out. You can start by grabbing a pencil and a notepad to draw a sample wedding seating plan and mark which guest sits at what table. You can also make a presentation or a spreadsheet, if you prefer digital. This is just to better visualize your seat plan for the wedding and to double check if you've assigned a seat or a table to everyone.
Easy guides during your wedding day
On the day of your wedding, make sure your guests know exactly where they're going to sit. This means providing your ushers/usherettes with copies of your wedding seating plan. Sometimes, you can also make do with a single seamless chart at the entrance.
An even better idea? You can give escort cards at the entrance that match the theme of your wedding. If you want some ideas on how to personalize the seating plan for your wedding, here are some unique seating charts to inspire you.
Additional tips to creating the perfect wedding seat plan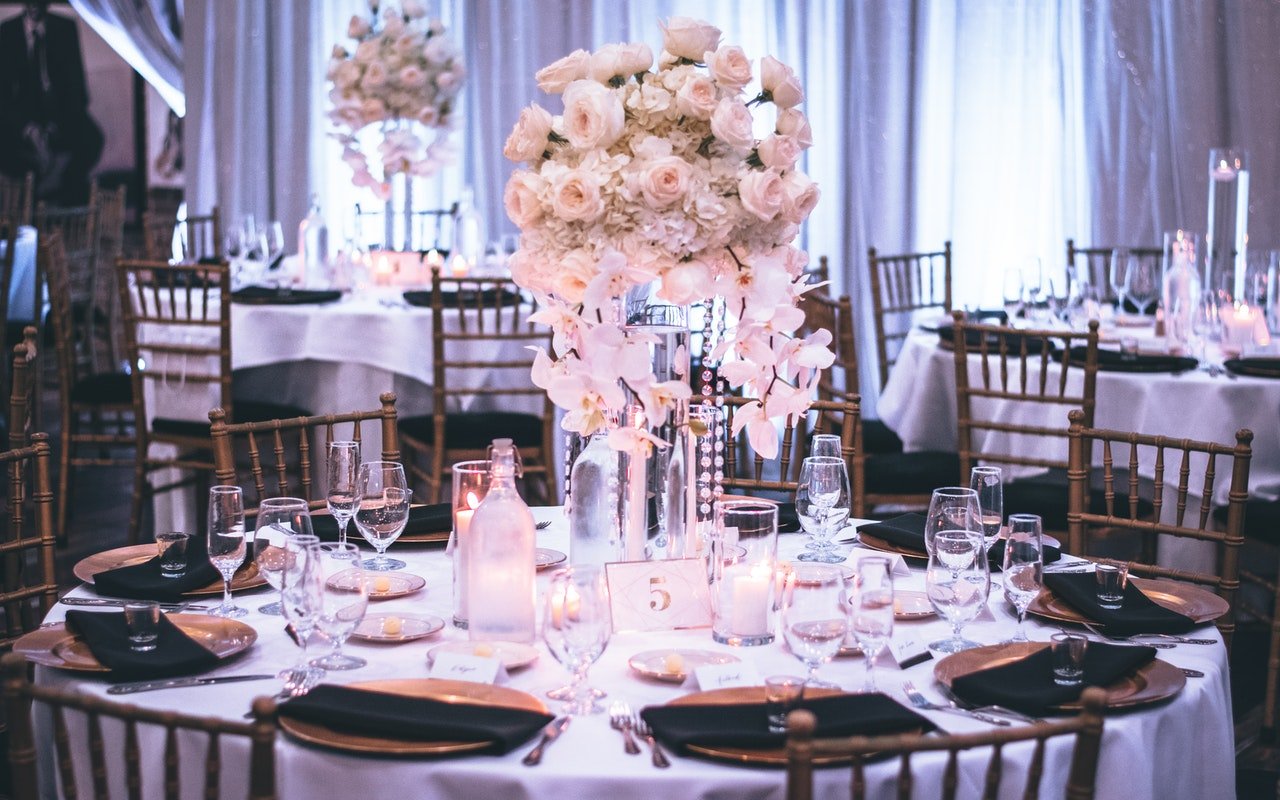 Keep your friends close
Have your barkada (and their dates, if you've got the room!) near the head table to acknowledge their special role in your lives and ensure you have the best time surrounded by your BFFs. Make sure they're also near the dance floor to keep the party going.
Ask help from your parents to seat their friends
If you've invited some family friends but you have no idea where to seat them, enlist the help of your parents. They'll be more than happy to help you arrange those tables and provide you with valuable advice.
For instance, if there's still room at one of the family tables, they'll know which close friends and extended family members are close with each other.
Skip having a Singles table
It can be tempting to set up a co-worker with your cousin, or your best friend with your partner's sibling, but resist the urge to create a separate table dedicated to singles. Seating them next to each other will not only embarrass your guests, it will also make them feel awkward around each other.
Instead of trying to play matchmaker, mix and match couples with singles. Maybe your tita and co-worker come from the same province? Maybe your best friend and future in-law watch the same Netflix shows? These are great conversation builders that keep people talking and genuinely enjoying each other's company.
Keep the venue in mind
It's easy to get caught up when you're creating the seating plan for your wedding, but don't forget to give your VIPs, especially your sponsors, the best seats in the house. Let them have a clear view of the all the action so they can fully enjoy the celebration.
Additionally, seat older guests away from the speakers and a little further from the band. They won't appreciate the noise as much as the younger generation. If you have guests in wheelchairs or need more mobility, seat them near the dance floor or closer to one of the edges in the room so they'll have plenty of space to move around as needed.
Assign tables, not seats
If you aren't really sure who should sit beside each other, you can just assign guests to a certain table, and let them decide. It's less effort on your end, and people can choose who they want to sit next to. It takes the stress out of everyone.
Free Wedding Seating Plan Templates
Like going digital for your wedding seating chart? Check out these cool and free online templates.
Wedding Seating Chart Program
AllSeated has designed a fantastic online wedding seating chart program with tons of options for table shapes and sizes, alongside other furniture and features you'll have in your reception. The program's drag-and-drop system makes it quick and easy for you to place and move items around.
Once you've completed your wedding seating plan, you view it in 3D and share it with your guests. The program also includes a guest list manager, making it a great all-around tool to manage your guest list and plan your seating arrangements.
Wedding Seating Chart Tool
Wedding Wire has an easy-to-use application that will let you design your floor plan. You can decide on the types of tables and amount of seats you'll have, as well as the location of the DJ booth, the band, the dance floor, the gift table, the cake table, the buffet, etc.
After you've set the floor plan, you can enter each guest's name and then drag their name to each table. You can also make changes easily.
Once you're done, you can print, email, or export your wedding seat plan.
Interactive Seating Chart
The free wedding seating chart template from Wedding Mapper allows you to set the room dimensions and grid sizes, making it one of the most accurate metods of creating a wedding seat plan.
After you've set up the floor plan, you can then drag tables and drop them within the room. You can name the tables, choose or customize their sizes, and add the number of chairs per table.
You can also add other areas to the wedding seating plan and set their custom shapes and sizes.
While having a wedding seating plan isn't exactly mandatory, having one will just make things simpler for everyone. It ensures that each table will be filled to max capacity, and your guests won't have to spend time going around the venue trying to find the perfect spots. Also, many reception venues actually require you to submit a wedding seating plan.
Yes, making the seating plan for your wedding can be overwhelming at first but once you follow our guide above, you'll have it figured in no time! At the end of the day, it's all just about knowing your guests well and making sure you all have fun during a joyous celebration. Chryss loves ice cream, literature, and East Asian pop culture. She would like to pet your dog.