Getting married is an unforgettable experience. That's why every couple will do their best to preserve the memories and look at them for years to come. Although prenuptial photos aren't necessary, doing them is enjoyable before beginning your happy, long marriage. With prenuptial shoot ideas, you can create the best and wittiest images to share for your wedding ceremony.
From movie-inspired concepts to at-home prenup photoshoot ideas, here are some fantastic photoshoot concepts that anyone can use.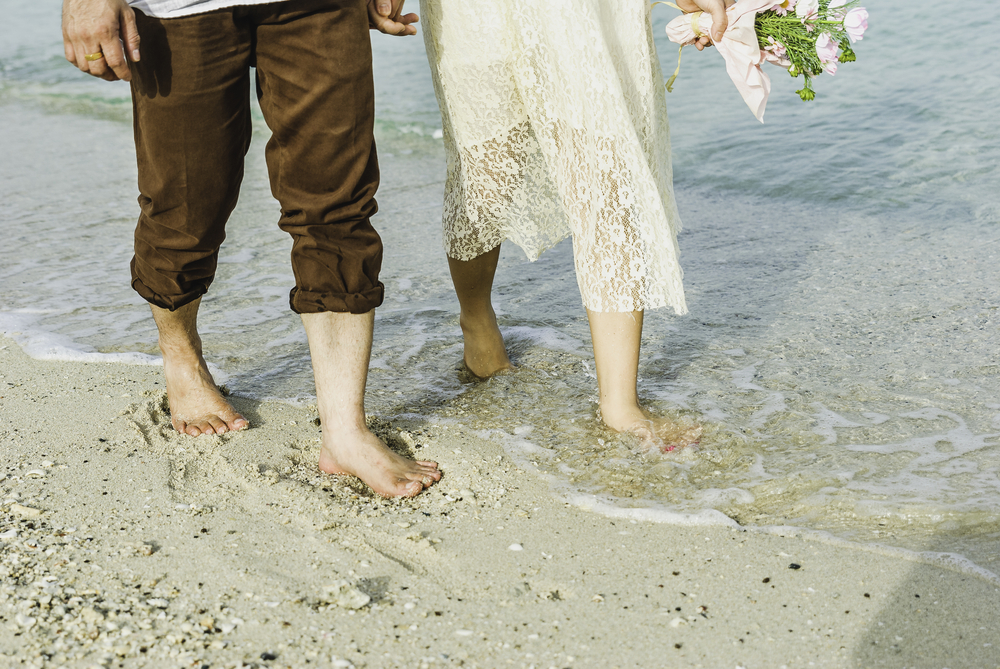 Unique Prenup Photoshoot Ideas Perfect for Every Couple
Looking for whimsical, magical, or simple prenup concept ideas in the Philippines? We've got you covered. Check out these creative prenuptial photoshoot concepts suitable for any couple.
Movie or TV Series Inspired Theme
You and your significant other may share a passion for every aspect of the silver screen. Well, why not make it an idea for your prenuptial shoot?
Think of a show you and your partner loved. You're free to pick any style, from horror to comedy to romance. When you've decided what your show will be, begin researching outfits. Choose outfits close to the original to stick to the theme. Next, consider where you'll be and what props you'll need. Many prenup locations in the Philippines are ideal for a prenuptial shoot with a silver screen flair. Collaborate with your photographers to create the best movie or TV-inspired prenup photoshoot idea.
Take this couple as an example. A congresswoman and her fiancé did a prenuptial shoot inspired by the popular Korean drama series Crash Landing on You. They recreated their favorite scenes in the photos, edited as if they were part of the series. The K-drama prenup photos became viral, and many were inspired to do the same as a prenuptial shoot idea.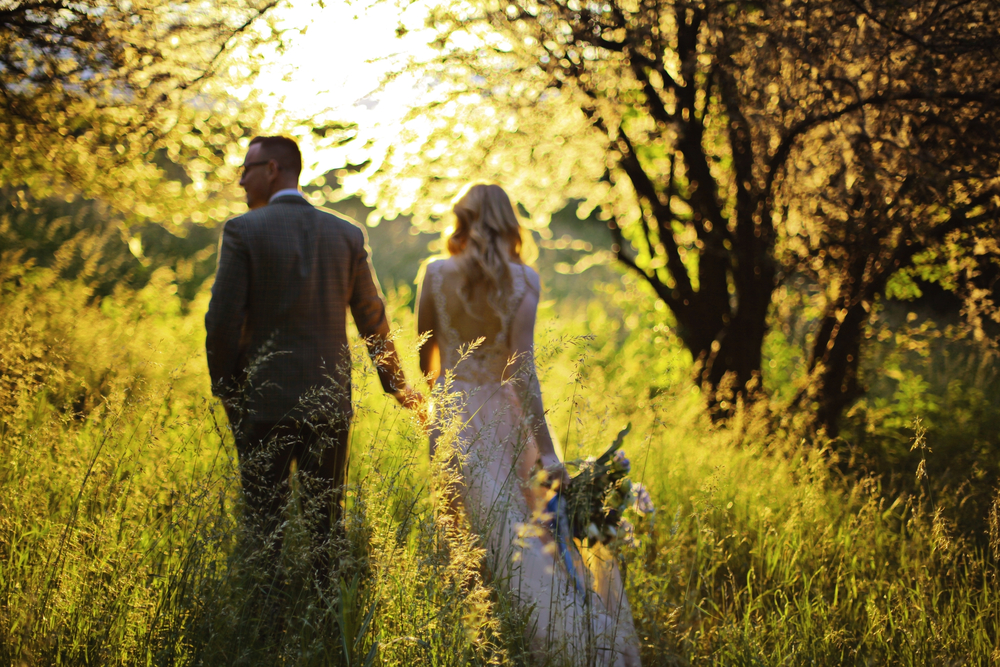 Out-in-the-Woods Theme
If you enjoy being outside in nature, a prenuptial photoshoot idea in the woods would be great. Nature and ecological parks in the Philippines are good woodland locations. Couples who seek a wooded venue close to the city should check out the Ninoy Aquino Parks and Wildlife Center (NAPWC) in Quezon City. This place is known for its natural beauty, which is also a shelter for various flora and fauna. It's also a renowned recreational park where families can go and enjoy picnics, run around the park, and fish at the lagoon.
The national park also offers video filming and photography around the area, which is why it's a perfect place for a prenuptial photoshoot. The cost for this service ranges from 500 PHP to 2,500 PHP. You can also rent a facility that can serve as a shelter for equipment and the people involved in the photoshoot. To have your out-in-the-woods-themed prenup shoot idea here, email NAPWC at napwc@bmb.gov.ph.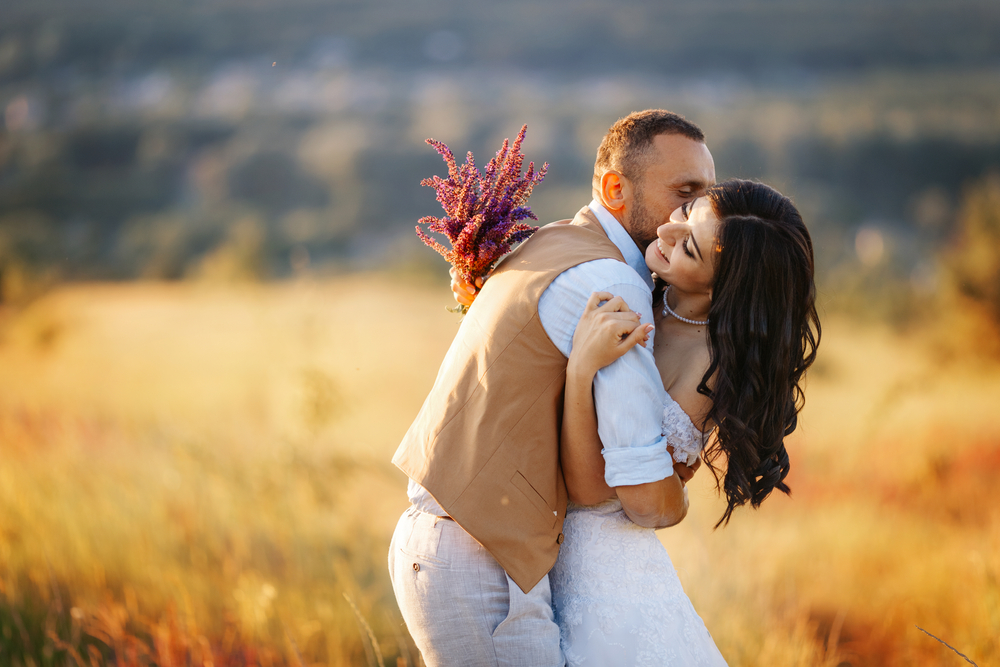 Sunset Concept
A sunset backdrop for a prenuptial shoot is traditional and lovely. One can give it its spin in countless ways. It can be a sunset at the beach, on top of a mountain, or overlooking cityscapes. Since they don't last long, sunset timings are also crucial. Plan to have it during the golden hour to ensure the maximum effect of a unique, sunset-themed prenuptial photoshoot idea.
Being an archipelago, a beach sunset in the Philippines is the most beautiful thing anyone can witness. Consider going for a beach sunset prenup photoshoot theme. If you live in the metro, you can easily do a beach sunset prenup photoshoot at Manila Bay. The area is the closest location for the theme if you don't want to go outside the city. Consider renting a yacht to take the sunset theme to the next level. And if you have money to splurge, go for beach locations such as Batangas, Bataan, or Zambales—places that are just hours within Metro Manila.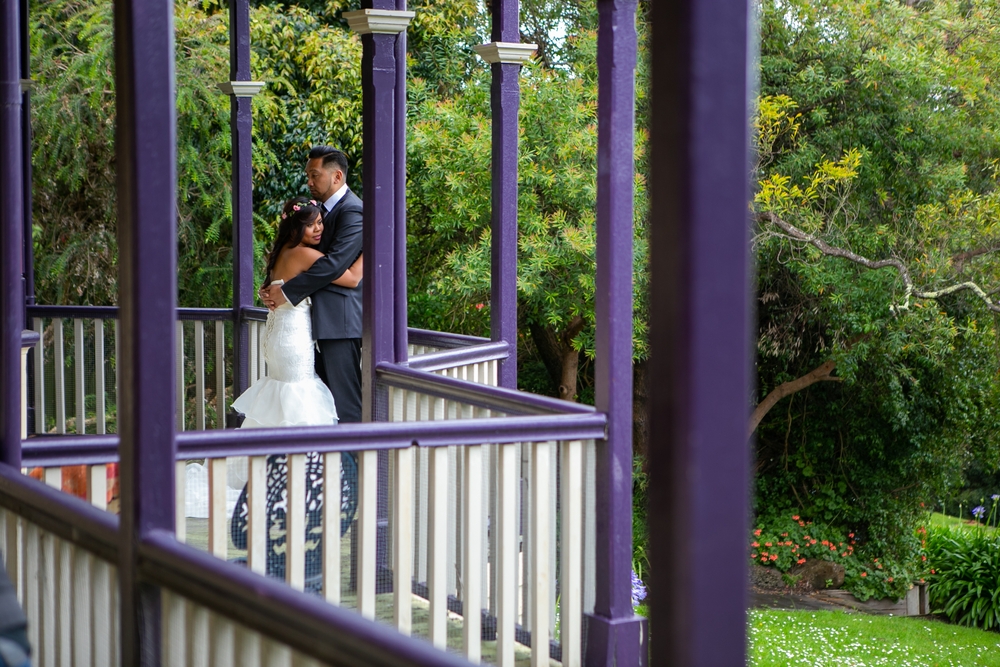 Garden-Themed Prenup Shoot
Prenup locations in Antipolo are some of the most attractive places for a photoshoot. Antipolo, boasting lush greenery, wide spaces, and charming architecture, is the place to be for most couples. The city is a popular venue for all types of events, be they weddings, receptions, or prenup photoshoots. And because most venues are filled with lush greenery, they're an ideal place for a garden-themed prenup concept idea in the Philippines.
Photographers often use gardens as a backdrop for prenuptial shoots. Picnicking, strolling through a green field, or even just riding bikes around the garden are all possible photoshoot activities. Jardin de Miramar, an events place in Antipolo, offers the use of its venue for a prenuptial photo and video shoot.
Their prenuptial photo and video package starts at 8,000 PHP and includes the following:
Venue usage for 5 hours
Lounge room
Available props
Available venues
Maximum of 7 pax, including the couple
For inquiries on their prenuptial package, message them on their Facebook page or contact them at +63 917 891 2208 / (02) 8584 3199 to schedule a viewing appointment.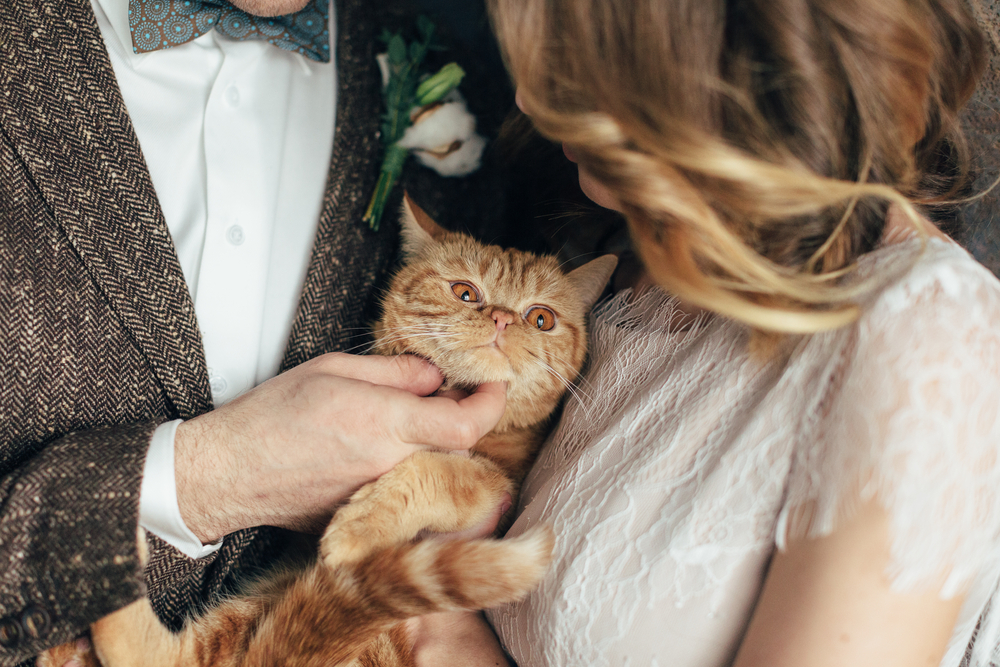 Prenup Shoot Idea with Pets
Planning for a casual prenup shoot? Go for one with your pets!
Including beloved pets in a prenuptial photo shoot isn't novel. Pets alter the entire perspective of what it means to be a family before the kids even start to arrive. The best pets to include in a prenup photoshoot idea are typically dogs and cats, but you can choose any pet you love. Pick a pet-friendly location for your prenup shoot. Some venues charge for bringing pets, while others don't.
Also, discuss with your photographer how you can include your pets in the picture. For example, your pets can be positioned between the two of you. Additionally, the animal can be given two kisses, held high, or put on the lap. Pets are a great addition to prenup photos because they stand out from the background the most. They have the ability to add more interest than you can possibly imagine to an image.
School-Themed Prenup Shoot
Did you and your soon-to-be-spouse meet at school? If that's the case, use it to relive the moments that first made you fall in love. A school-themed prenuptial shoot idea isn't new, but it's one of the most romantic concepts.
Imagine going back to when you first met at school, seeing the place where feelings were confessed, and your favorite place where you spent most of the time together. Use all the memories you can think of and recreate them in the prenup shoot. There are schools that offer this kind of photo shoot for their alumni. If you're interested, consider messaging the alumni relations office of your school to see if they are open for a prenup shoot.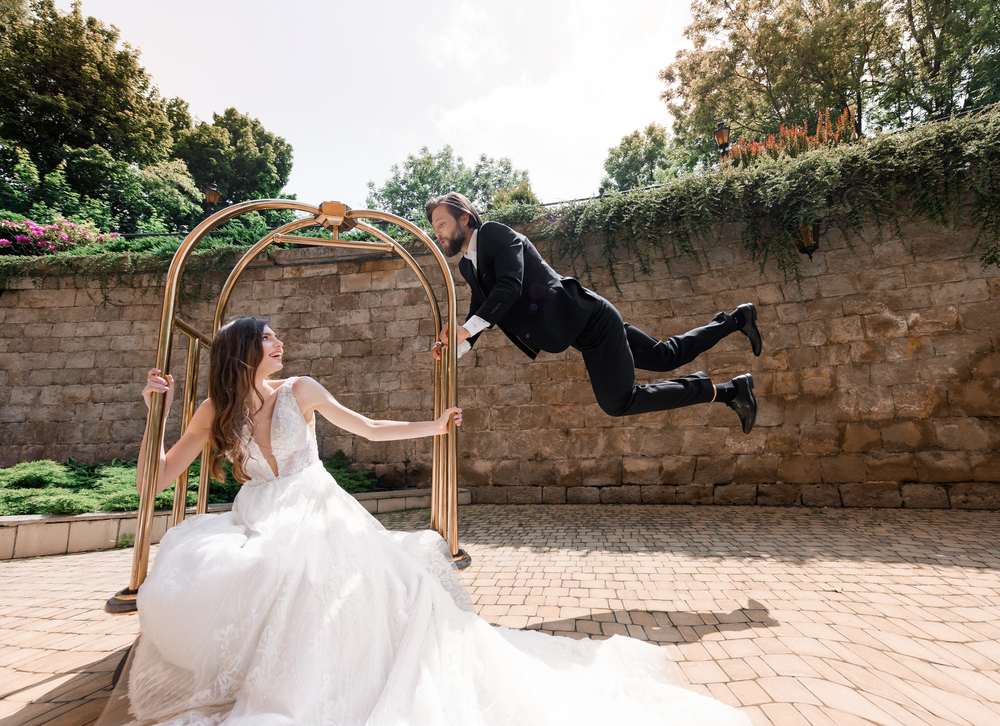 Fun and Creative Prenuptial Photoshoot Ideas at Home
Still stuck at home and needing more inspiration to create a theme for your prenup photoshoot? Worry not! Prenuptial shoots in the Philippines don't require going out of your home. In fact, using props from around the house can help you come up with creative photoshoot ideas!
Here are some easy and unique stay-at-home prenup photoshoot ideas that will work for every couple.
Use Props
When it comes to indoor prenuptial shoot ideas, props are your best friend. They're a great way to add an extra oomph to your pictures and make them more fun!
You may think, "But I don't have anything cute at home! Do I still have to buy stuff to fit the theme of my prenup photoshoot?" Of course, you can choose to buy props from online shops that suit your chosen wedding theme or idea, but props come in all shapes and sizes. You'll be surprised to discover the many things you have at home that you can use as a prop.
Here are a few that will bring your prenup photoshoot ideas to life.
Mirrors are a great and easy way to get creative in photography. You can play around with the reflection to make a boring scene fun and use artificial light to enhance your features. You can even create space in small rooms by using large mirrors!
For a romantic touch, use a mirror to take a photo of yourself and your partner at the same time. Not only does it add depth to a portrait, but it also adds the notion that you are both reflections of yourselves—a symbol of your compatibility, so to speak.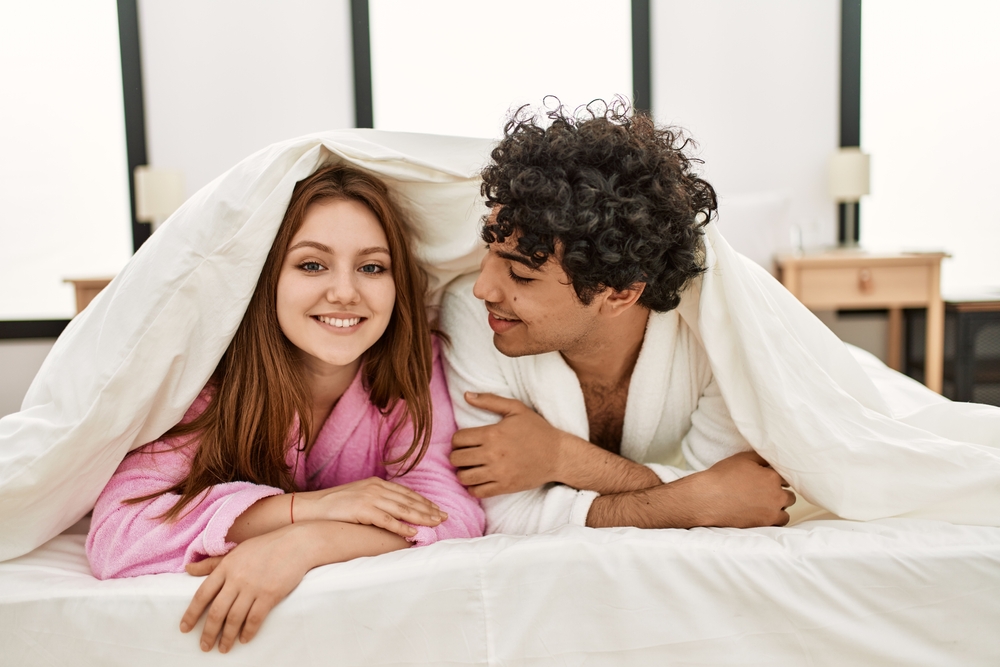 Want to take simple yet beautiful photos of you and your partner? Bed sheets, ideally plain white ones, can be easily used as a backdrop to create a nice, clean background. Simple white sheets also help boost the natural light in your photos, making them look more crisp and sharp.
Another great and easy prop to use for prenup shoot ideas is food and drink. You can literally order anything and get creative! For instance, you can cut up some fruit, such as strawberries, and feed them to your partner. You can put sprinkles on your face or lick an ice cream cone together, showing off your goofy sides. Or you can pour some champagne into a glass and say "Cheers!" to the camera, toasting your future marriage. The possibilities are endless!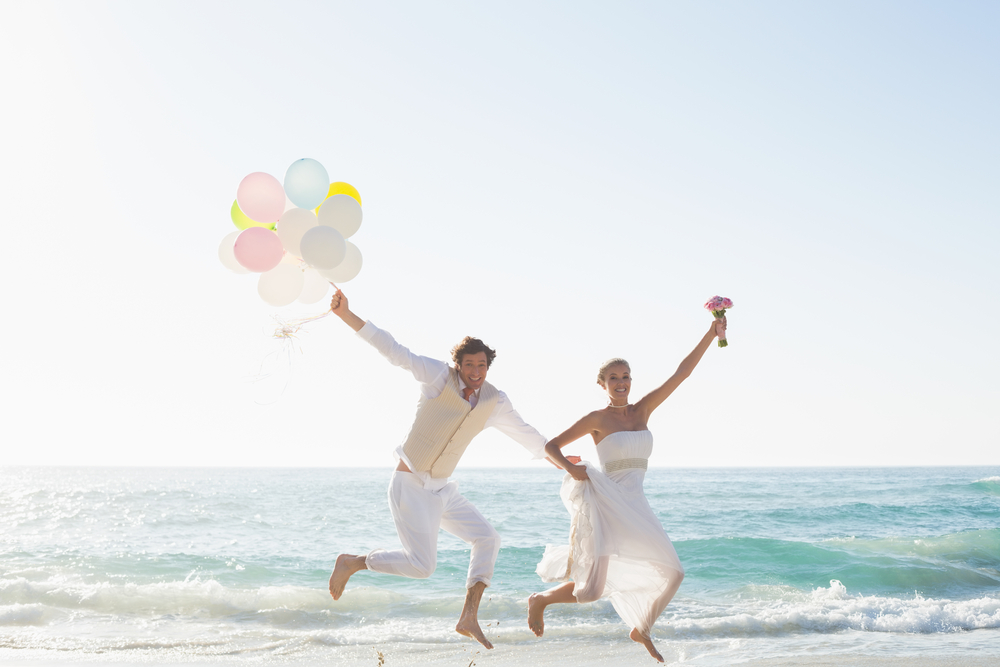 Want to show off a celebratory feeling as the idea for your prenup photoshoot? Order a hundred macaron-colored balloons online to create a fun set at home! Choose a particular corner in your house that has great natural light, and then wait for a sunny day to have your prenuptial photoshoot.
Planning to have a rustic-themed wedding? Fairy lights give off a romantic and sentimental vibe that can easily set the mood and concept for your prenup photoshoot. Have them cascade over a wall, serving as the backdrop for your indoor prenuptial shoot. They'll add that tiny bit of sparkle and whimsicality to your shoot.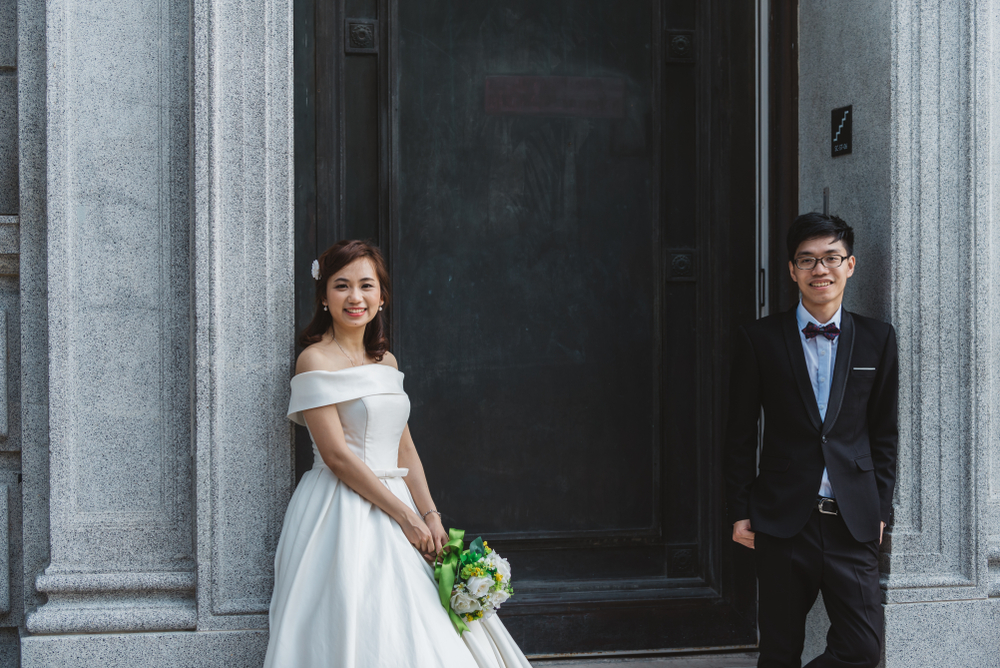 Dress Accordingly
Okay, you may have some prenup concept ideas up your sleeve, but what about the clothes that you'll wear for the shoot? Consider putting together a look that's stylish and also feels 100% you. After all, your sentimental snapshots will be appearing on your social media profiles, the actual wedding, and maybe even the walls of your first home.
Before you hit the mall or online clothing stores, consider these tips on what to wear—regardless of the theme for your prenup photoshoot.
Wear clothes that make you feel like you
Are you a T-shirt and jeans kind of couple? If so, now's not the time to pull out a tux or a floor-length gown. Reserve wedding dresses and suits for the actual big day. Instead, choose clothes you're comfortable in. The key is to look your best, but still look like yourselves. Outfit choices that are outside your comfort level will make you feel and look awkward in photos. A definite no-no!
Complement each other, but don't match
Complementing your partner's clothes is one thing, but patterned prints and matching outfits aren't ideal for portrait sessions. When deciding on prenuptial photoshoot ideas, look for clothes with solid prints and complementary colors. Stay away from anything that seems too noisy, as it can be an unnecessary distraction in photos. You want your faces and the love between you to be the focus.
Don't fall victim to treating your prenuptial shoot as a fashion photoshoot. When it comes to prenuptial shoot ideas, two outfits are more than enough. For visual interest, you can incorporate some attention-grabbing fabrics that add some visual texture, such as lace or fur. These work well with whatever scenery or other props you decide on and add more warmth to your images.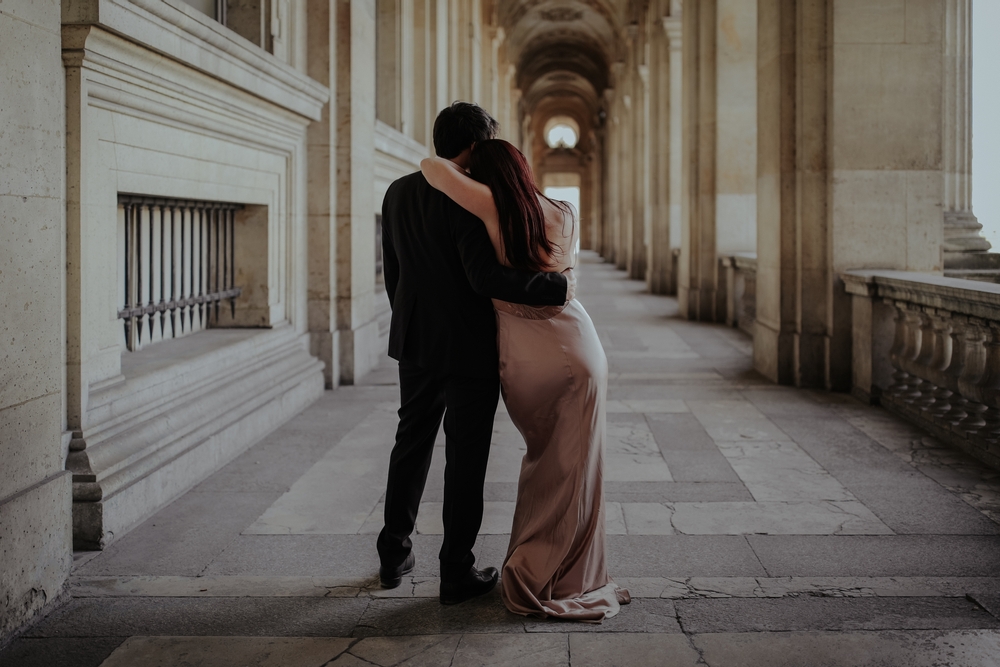 Tell a Story
Are you currently in a live-in situation with your fiancé? If so, one of the best prenuptial photoshoot ideas is to showcase your daily life through your photos. In other words, create a "Day in the Life" photoshoot that offers friends and family a glimpse into your everyday life as a couple.
Even simple snapshots, such as cooking breakfast together, watching a Netflix series while cuddling on the couch, or doing your skincare routine before bed, all paint a beautiful image of your relationship. Not only is this easy to pull off, but it's also an appropriate theme for a prenup photoshoot during these stay-at-home times.
Hype Up Your Wedding with Our Prenuptial Shoot Ideas
Telling your family and friends about your engagement is an exciting experience. Prenuptial shoots definitely get a lot of positive reactions when posted on social media!
Now that the country is recovering from the pandemic and prenup locations are opening up, nothing can stand in the way of your ideal prenuptial photo session. Whatever your prenup shoot entails, we know you'll be overjoyed to have memories and photos to cherish for the rest of your married lives.
Aldaia brings ideas to life through writing. Her love for writing began when she finished the pentalogy novel Percy Jackson and the Olympians. When she isn't writing, most of her time is spent watching movies and TV series, playing video games on consoles like Valorant, Horizon, The Sims, and GTA V, hanging out with friends, and sleeping.