Flower arrangements for weddings are one of the most important components of the big day. They add beauty, color, and life to any occasion, but did you know wedding flowers have meanings? From the romantic red rose to the purity of the white lily, each flower carries a special significance that can be incorporated into your special day.
Let's dive into the world of wedding flower symbolism so that you can choose the perfect varieties to use in your decorations and bouquets.
Wedding Flowers and Their Meanings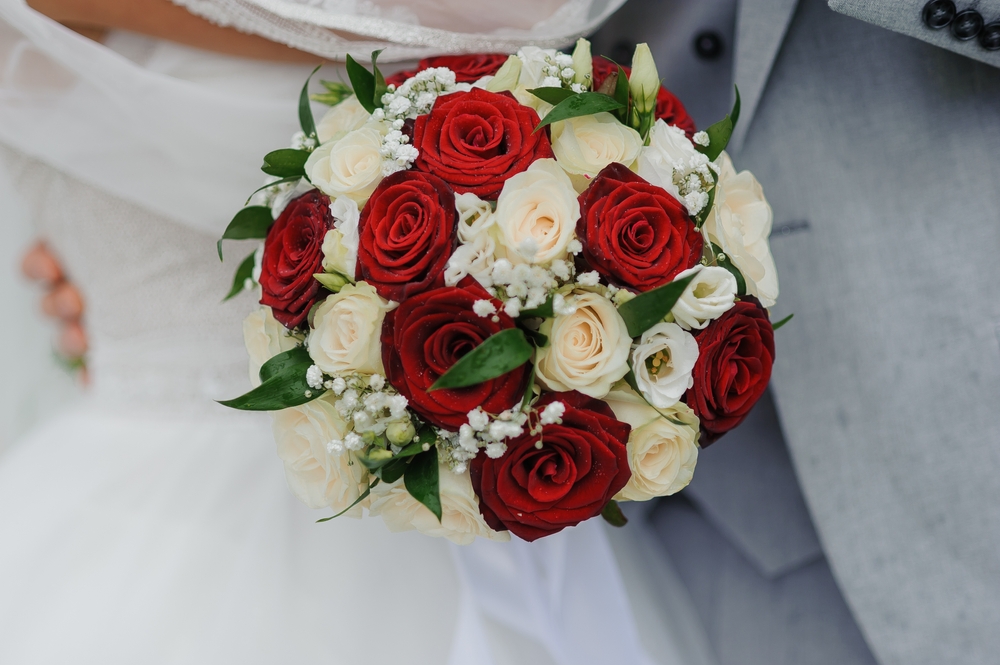 Roses
When it comes to choosing flowers for your wedding, roses are a cherished and long-standing tradition. There's a reason why they've earned the title of the most popular wedding flower – their beauty is timeless and classic. Red roses convey love and fiery passion, while white roses signify purity and innocence. Pink roses symbolize happiness and admiration; yellow roses exude joy and friendship.
If you truly want to make a statement, you can stick with just one color and let the flowers do the rest of the talking.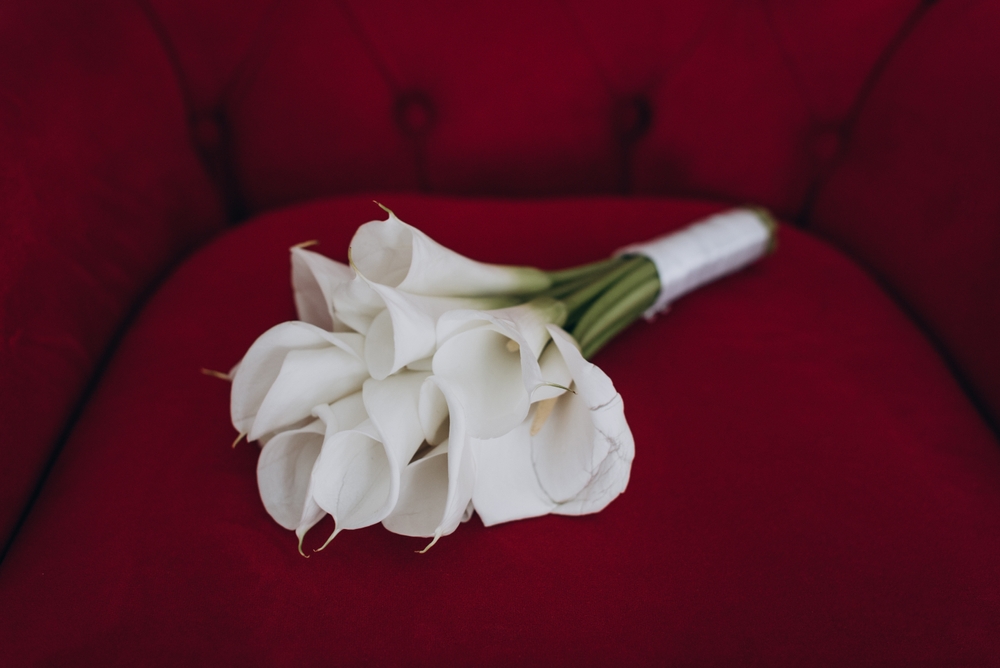 Lilies
Lilies are truly enchanting flowers that never fail to captivate the heart. Their exquisite beauty and range of colors are simply breathtaking. White lilies convey a sense of purity and innocence, while pink lilies embody wealth, luxury, and elegance. If you're looking to ignite the flames of passion, an orange lily will do the trick. And if you want to celebrate joy and vitality, a bright and cheery yellow lily is the one for you!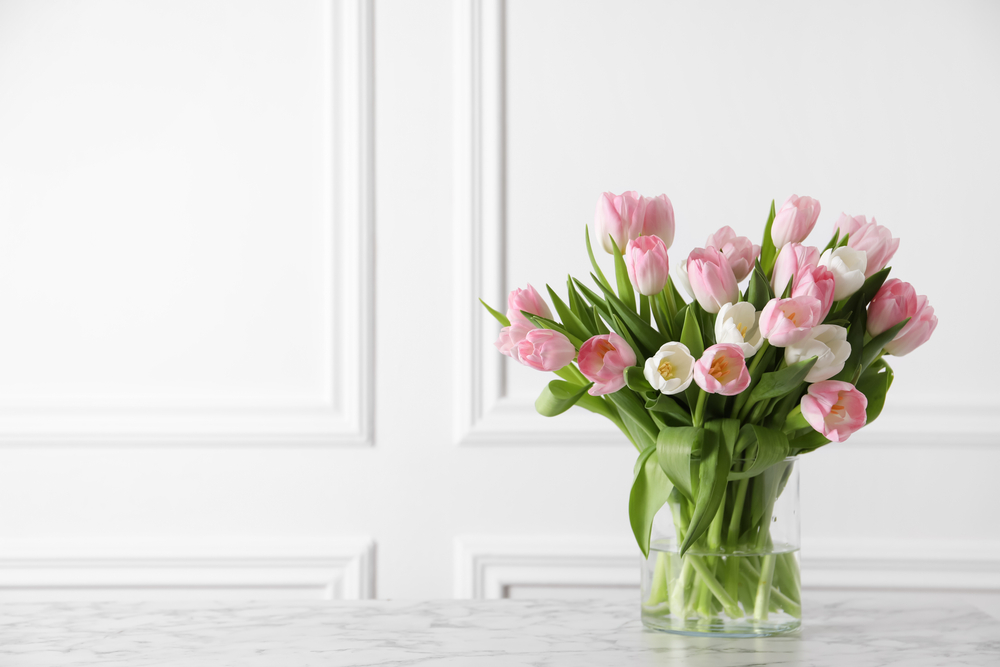 Tulips
These gorgeous blooms come in a variety of colors and shapes, making them the ideal choice for any wedding theme or style. From romantic red tulips that signify true love, to cheerful yellow ones that represent new beginnings, happiness, and cheerfulness, there's a tulip for every emotion you want to convey. For a touch of elegance and sophistication in your wedding flowers, opt for deep purple tulips that symbolize royalty and admiration, or delicate white ones that signify purity and forgiveness.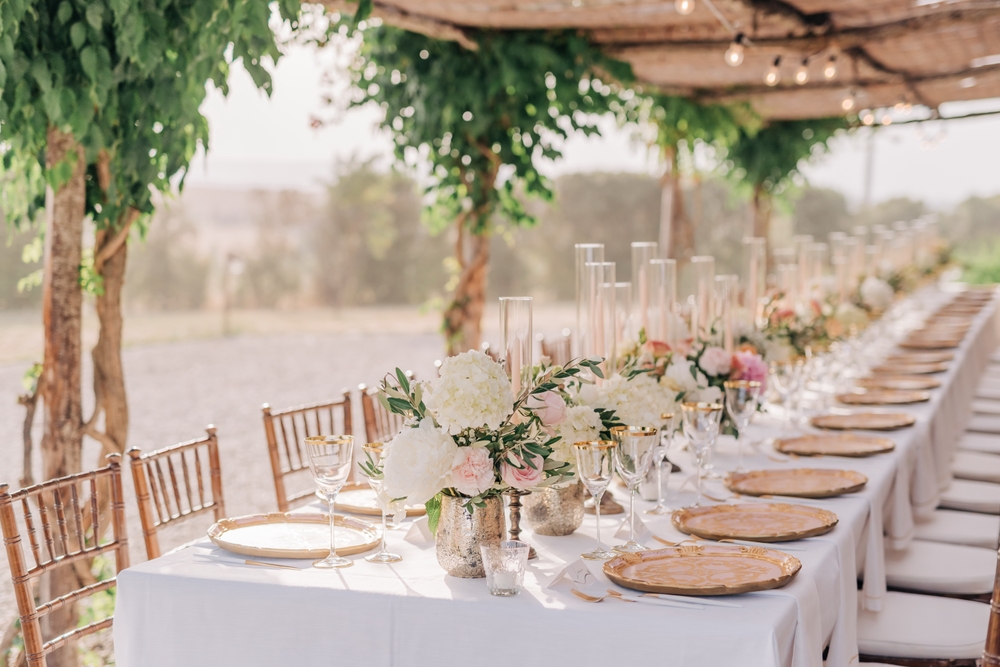 Peonies
Peonies are like the ultimate dream flower! And they don't just look pretty, they also have a deeper meaning. Peonies symbolize honor and prosperity, which makes them a perfect gift for someone special. But the symbolism doesn't end there! Pink peonies represent the hope for a happy marriage, while white peonies signify purity and innocence.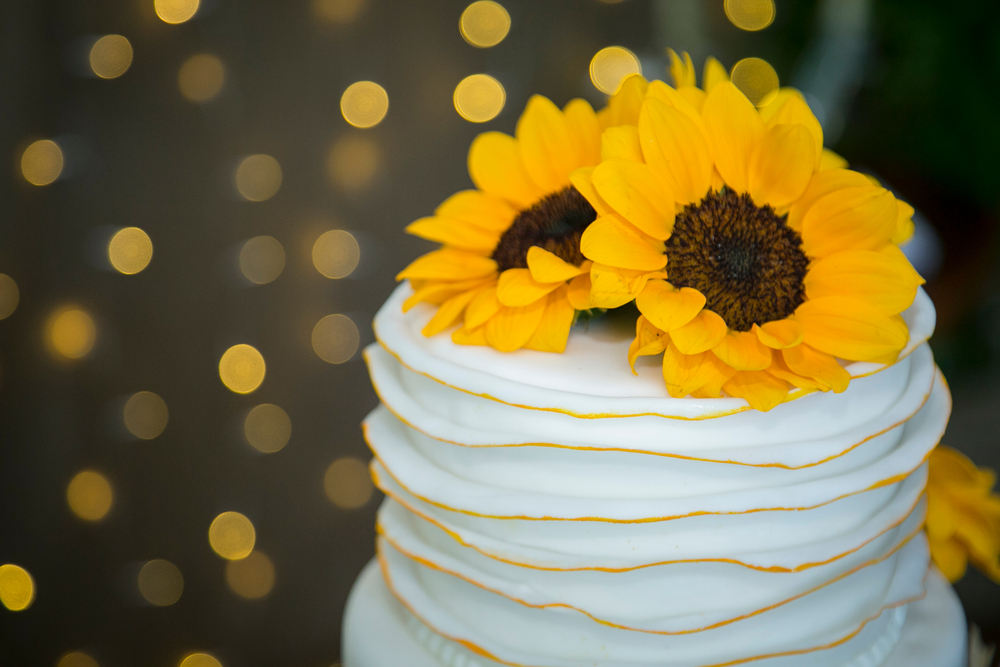 Sunflowers
If you're looking for alternative bouquets for bridesmaids, why not have them carry a single sunflower as they walk down the aisle? These stunning flowers exude joy with their vibrant yellow petals and towering stems. Plus, they symbolize some of the most important traits in a relationship – adoration, loyalty, and longevity.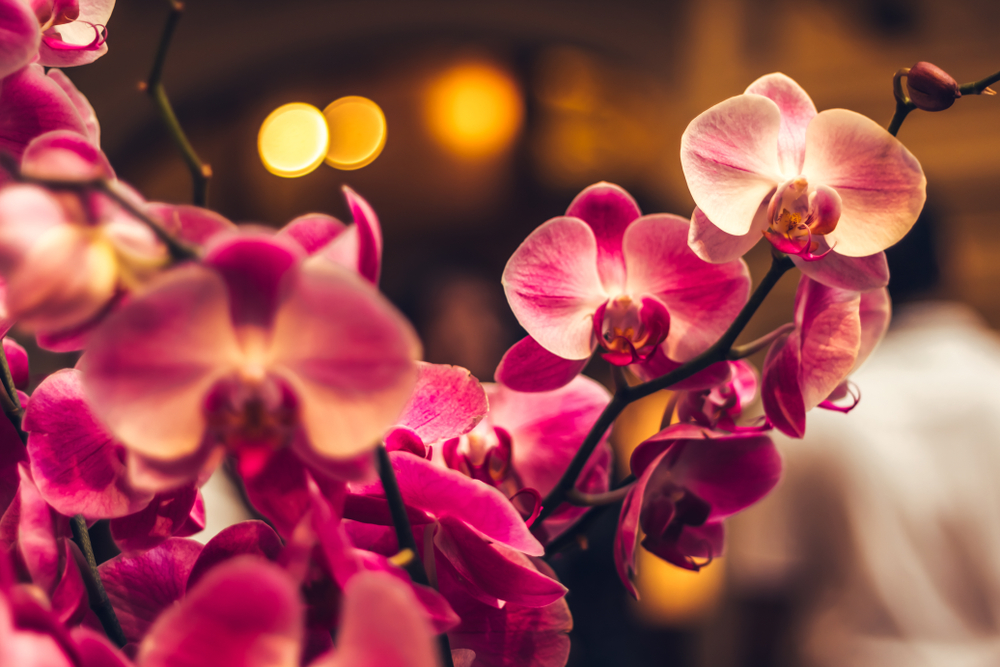 Orchids
Orchids are elegant, stunning, and oh-so photogenic. From pure white to blush pink, these blooms come in a range of colors and sizes sure to impress anyone lucky enough to lay eyes on them. But it's not just about looks – orchids are also a symbol of strength, representing resilience and beauty in the face of adversity. Whether you're drawn to the purity and innocence of white or the feminine grace of pink, there's an orchid out there just waiting to be a part of your wedding day.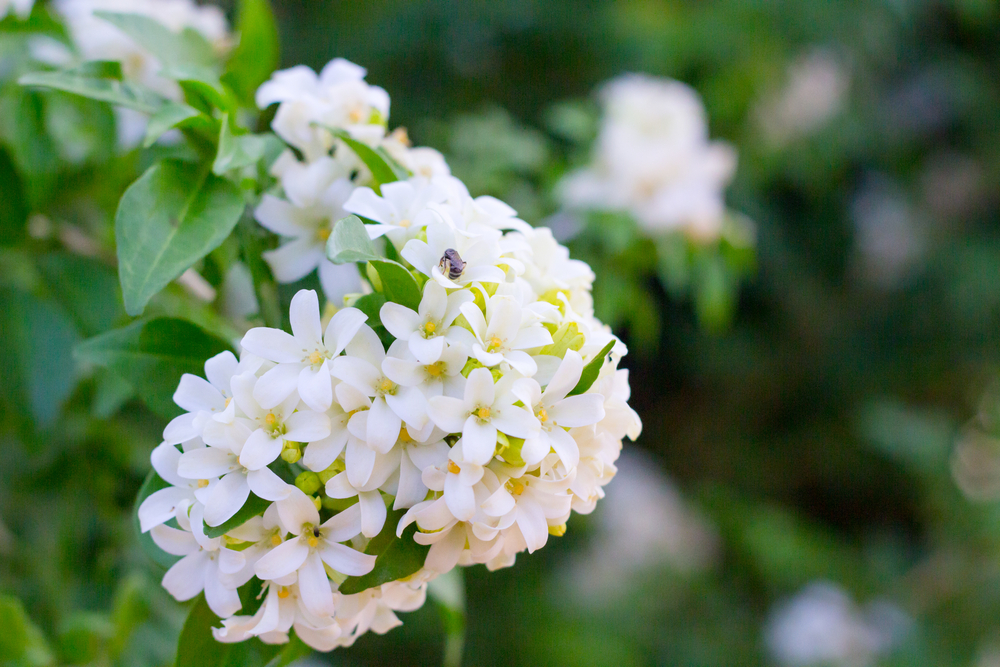 Sampaguita
These delicate and fragrant flowers are known for their powerful scent. In the language of flowers, sampaguita symbolizes beauty, sensuality, grace, and love. They're perfect for adding a romantic touch to your wedding day. Though beautiful, these small flowers may be difficult to incorporate into a bridal bouquet. Instead of using these fresh blooms as is, you can incorporate them as a motif in your wedding, using them in invites, accessories like your fan or purse, or jewelry.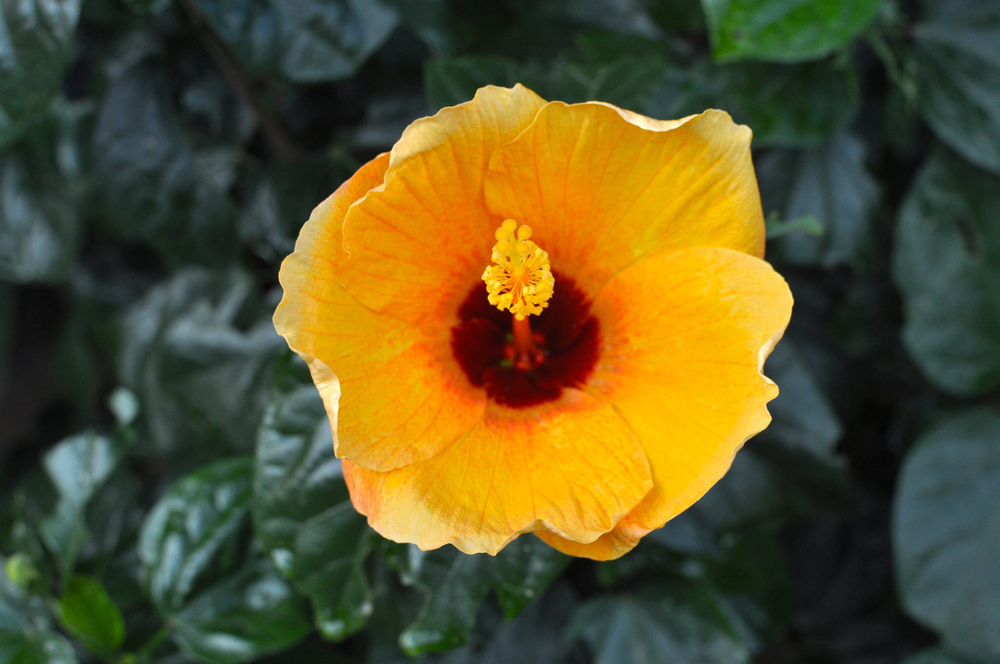 Gumamela
Looking for the perfect flowers to brighten up your summer wedding? Look no further than the vibrant and exquisite gumamela! These delicate blooms are full of meaning, symbolizing worthiness, femininity, and beauty. And if you're looking to add a bit of passion and desire to your nuptials, the red gumamela is sure to do the trick! Plus, these gorgeous flowers are said to bring good luck and fortune to those who receive them.
How to Incorporate Flowers into Your Wedding
Now that you know the meaning of some of the most popular flowers used in weddings, let's talk about how to incorporate them into your special day. Whether you choose traditional flower arrangements or opt for creative alternatives, there are plenty of ways to add a touch of floral beauty to your wedding celebration.
Wedding bouquet: Traditionally, a bride's bouquet should include the flowers that are most meaningful to her. Find the right flower (or combination of flowers) to give your wedding bouquet special meaning!
Bridal party flowers: To give your bridal party a special touch, create matching floral arrangements for your attendants. Whether you opt for a classic nosegay or something more modern and creative, this is sure to be a hit with the whole wedding party!
Wedding car: There's no better way to make a grand entrance than by decorating your wedding car with beautiful blooms. Some ideas for wedding car designs include cascading florals or single-stem blossoms tied with a bow.
Ceremony flowers: From pew ends to aisle runners, there are countless ways to use flowers to decorate your ceremony space. For an extra-special touch, you can also use flower petals to line the aisle or place blooms at the altar.
Centerpieces: There are various ways to go about table decorations for wedding receptions. From simple yet elegant displays of single stems to elaborate arrangements featuring multiple types of blooms, there are so many ways to make your wedding centerpieces stand out.
Choosing the right flowers for your wedding can add a special touch to your big day. Flowers can be an expression of love, unity, and celebration that will last long after the wedding is over. Be sure to choose flowers for your wedding bouquet with meaning and significance for you and your partner so that they become a lasting part of your story together.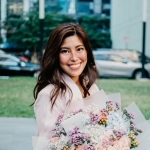 Nikki is a petite, part-time marketing copywriter, and full-time unicorn-chaser with a thirst for exploring the big world. She's on a quest to find the best food, people, and experiences that life has to offer. When she's not busy discovering new cities, she tries to make the world a better place one cookie at a time.