Almost everyone expects alcoholic drinks at weddings. Part of what makes weddings fun is that people can let go of their inhibitions after a few drinks and party as much as they want. But not everyone needs alcohol to have fun. Whether you're keeping your wedding dry to match your lifestyle or simply want options for non-alcohol drinkers, there's a range of mocktail recipes for weddings to complement the intricate menu you've curated with your wedding catering.
Best Mocktails for Weddings
Just because you're not serving alcoholic drinks doesn't mean you should settle for boring drinks. Here is a list of wedding mocktails that add a sober twist to favorites and new concoctions to tickle your guests' taste buds at the reception.
A Twist on Classics
Sometimes, we just want to sip on the classics – tastes we already know we love. You can still serve these well-loved drinks at your wedding without the booze.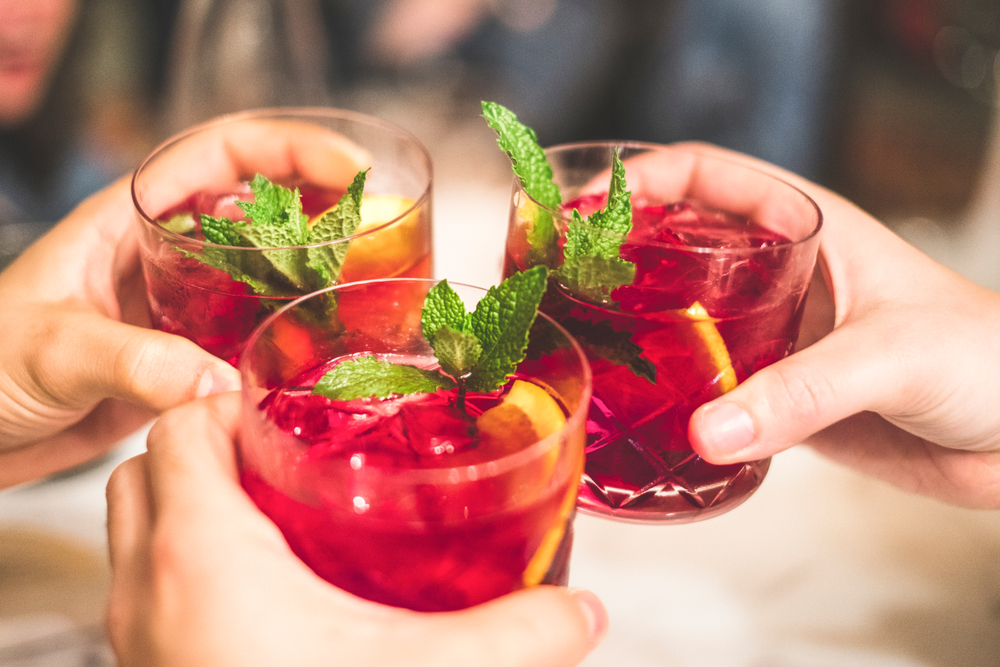 Non-Alcoholic Sangria
Sangria originated in Spain and Portugal. This tourist favorite traditionally consists of chopped fruits, red wine, and other spirits. With its sweet, summery flavors, Sangria is a great drink for warm weather, making it perfect for summer weddings in the Philippines.
While Spanish red wine is at the center of the Sangria, you can substitute it with a combination of juices and sparkling water.
To make a non-alcoholic Sangria, you'll need:
Chopped fruits (e.g., grapes, oranges, tangerines, strawberries, blueberries, and apples)
Sparkling water
Grape juice
Cranberry juice
Chopped mint
Always serve this drink with ice!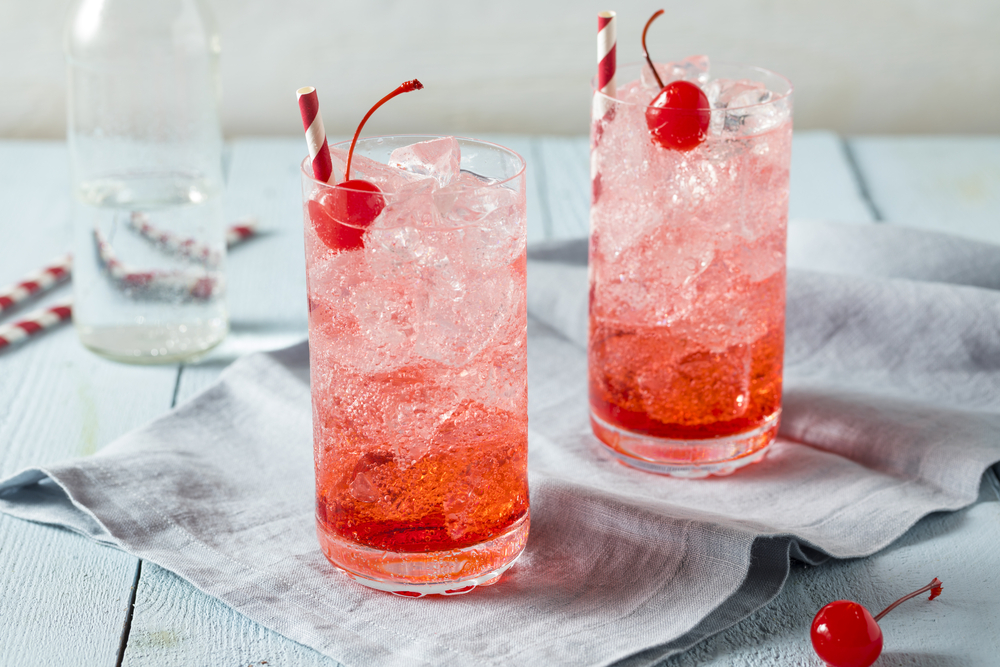 Shirley Temple
This classic drink is made to be non-alcoholic. It was made for child actress Shirley Temple to drink while having dinner with her parents and other Hollywood personalities. It has become a go-to mocktail for both children and non-drinkers.
The Shirley Temple needs:
Grenadine syrup
Lemon-lime soda
Ginger ale
You could also mix it up by replacing lemon-lime soda with orange soda and adding an orange slice to your drinks. But it's not quite a Shirley Temple without the maraschino cherry garnish.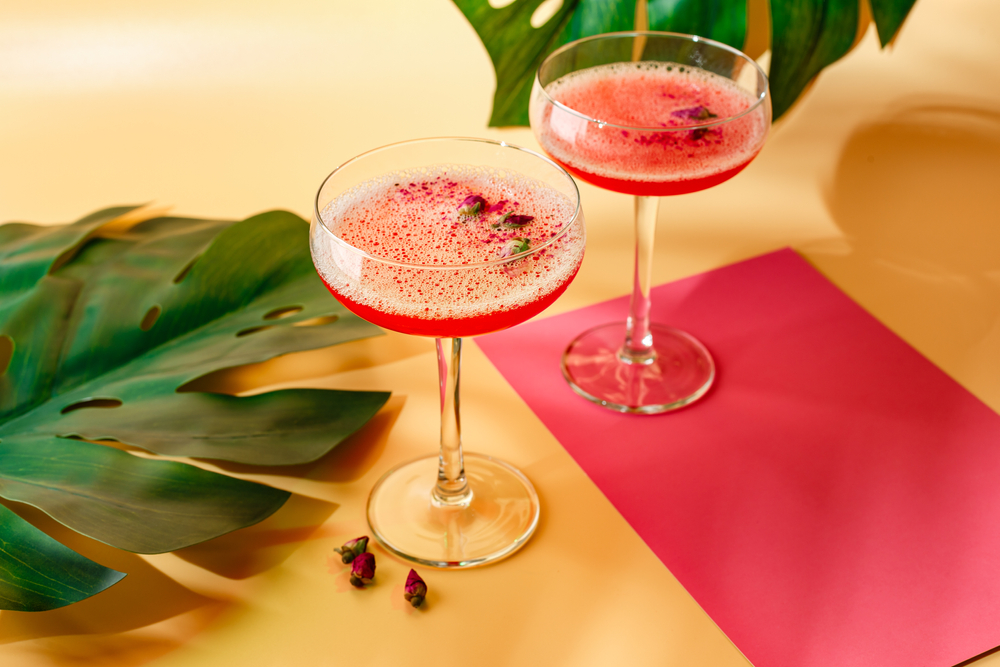 Pink Champagne Mocktail
Girlies love a fizzy pink drink to pose with. This pink champagne mocktail, though, is more than a pretty drink. It's sweet, light, and bubbly. Serve the drinks in a champagne flute and you have a win.
All you need for a Pink Champagne Mocktail are:
Cranberry juice
Ginger ale
Lemon-lime soda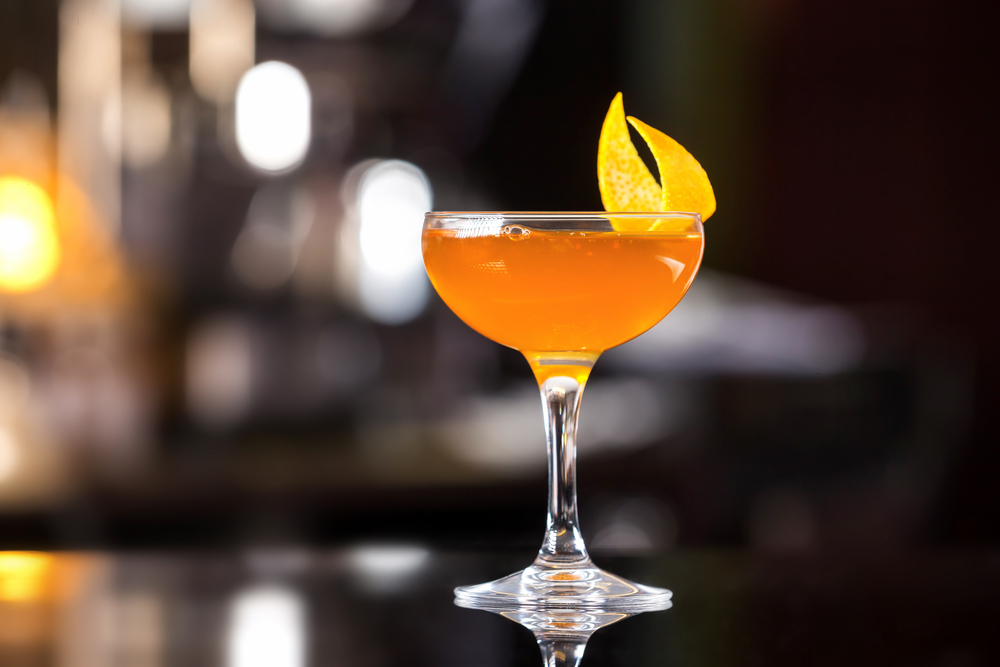 Sidecar Mocktail
Another twist on the classic is the Sidecar Mocktail. The sidecar is a classic cocktail loved for its combination of Cognac and lemon juice. This classic mocktail for weddings has a sweet, tangy, fun flavor that's perfect for weddings.
To replicate this classic cocktail without the Cognac, you'll need:
Orange marmalade
White grape juice
Lemon juice
Vanilla extract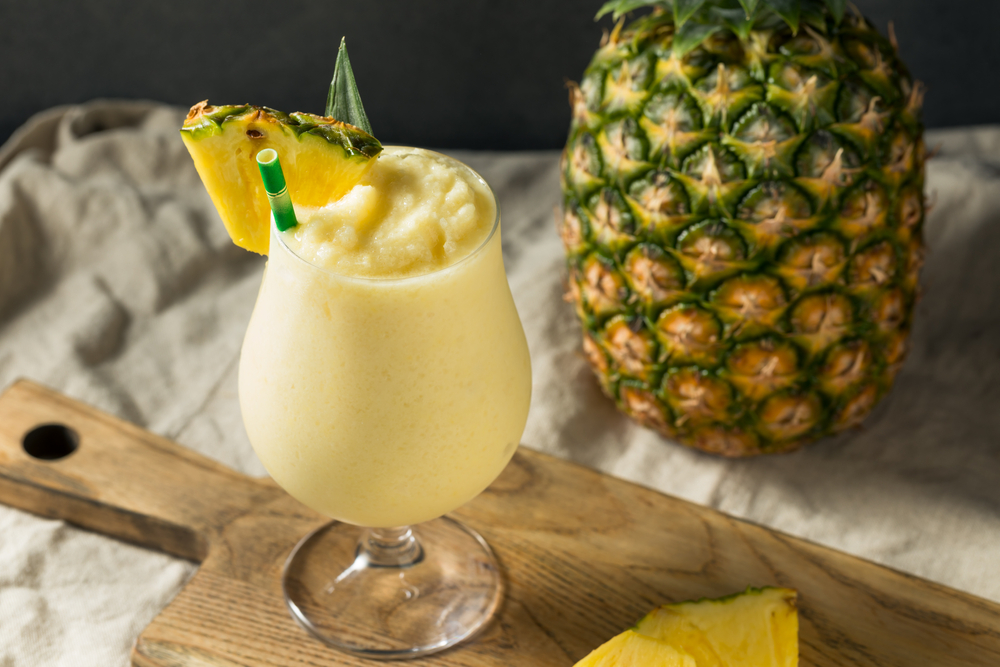 Virgin Piña Colada
No drink screams fun like this vibrant tropical drink, whether it's alcoholic or not. Your guests can enjoy the creamy, citrusy taste of the Piña Colada without the potential hangover the next day.
If you're having a beach wedding, a Virgin Piña Colada mocktail is a must!
This dreamy mocktail is made with:
Pineapple
Pineapple juice
Coconut milk
Brown sugar
Top with a pineapple wedge and maraschino cherries to complete the summer vibe.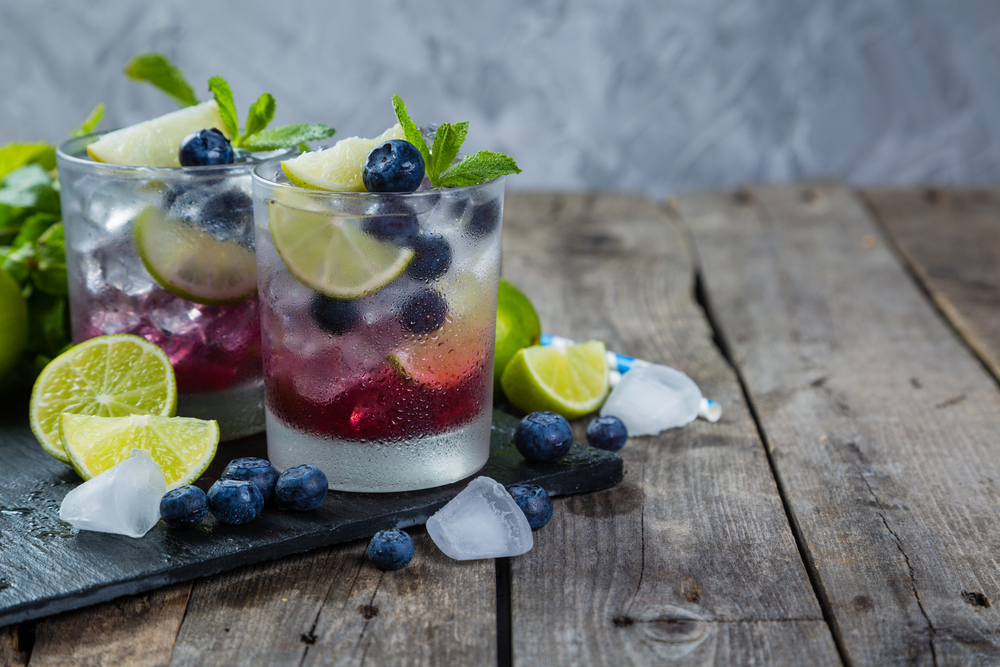 Blueberry Mint Mojito
Mojito is another favorite drink, so this Blueberry Mint Mojito mocktail will surely be a hit at your wedding.
This mocktail recipe for your wedding adds a refreshing tart spin to the classic mojito. Here's what you'll need:
Blueberries
Lime juice
A sprig of mint or mint syrup
Carbonated water
Water
Subtract the blueberries from the recipe and you have a classic mojito mocktail.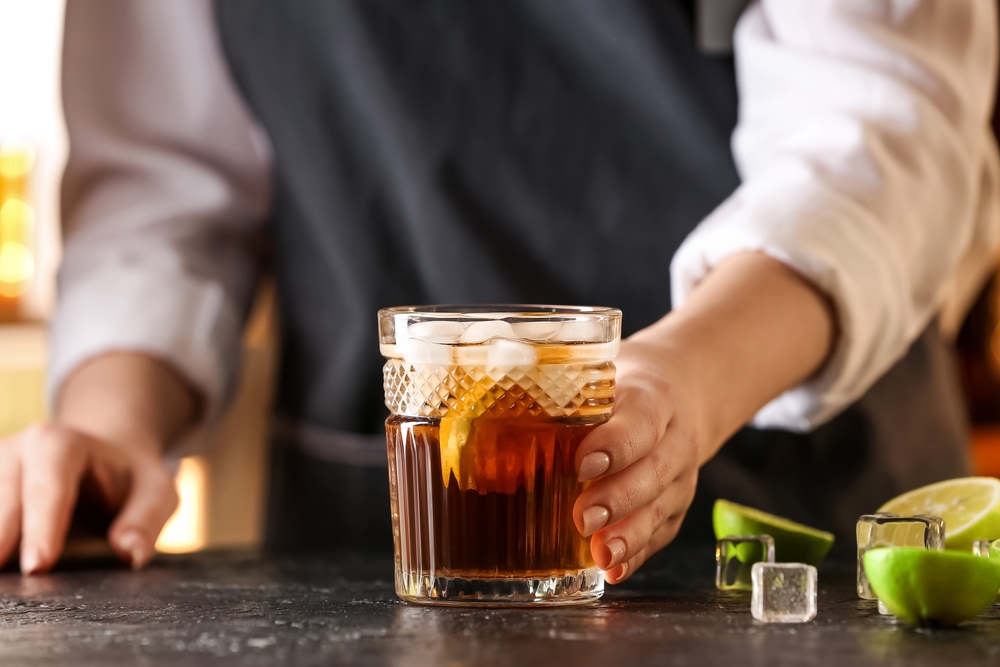 Virgin Cuba Libre
Originating from Cuba, the Cuba Libre originally mixes rum, Coca-Cola, and lime juice. It's a simple drink that everyone undoubtedly loves.
If you want to treat your guests to this Cuban classic, there is a non-alcoholic way to mix this drink. All you need to do is replace the rum with more Coca-Cola and add a little bit of vanilla extract.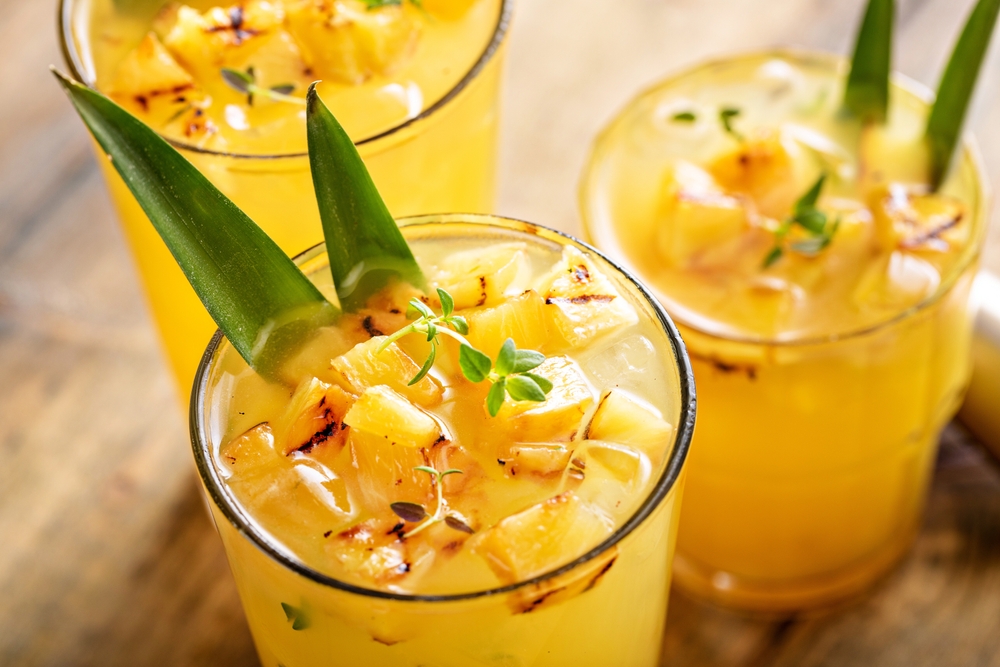 Sunrise Mocktail
The tequila sunrise cocktail is probably one of the most vibrant drinks. The colors of this beverage come from a combination of orange juice and grenadine syrup.
The citrusy sweet and sour combination will give your wedding guests a boost of energy to dance all night.
Modern Crowd Pleasers
If you need something new on your menu, here are a few more fresh non-alcoholic drink ideas for a wedding: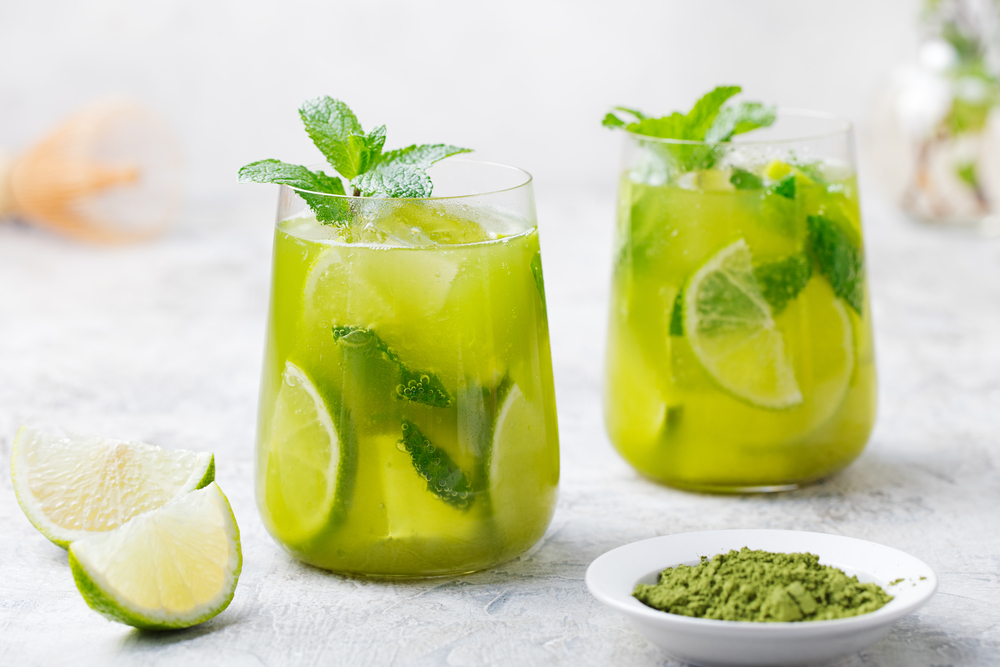 Matcha Mint Julep
This drink brings together two of the lushest flavors. Add a Japanese twist to the classic mint julep for a drink that's both refreshing and earthy.
To make this non-alcoholic beverage for your wedding, combine:
Matcha powder
Fresh mint leaves
Lime juice
Ginger ale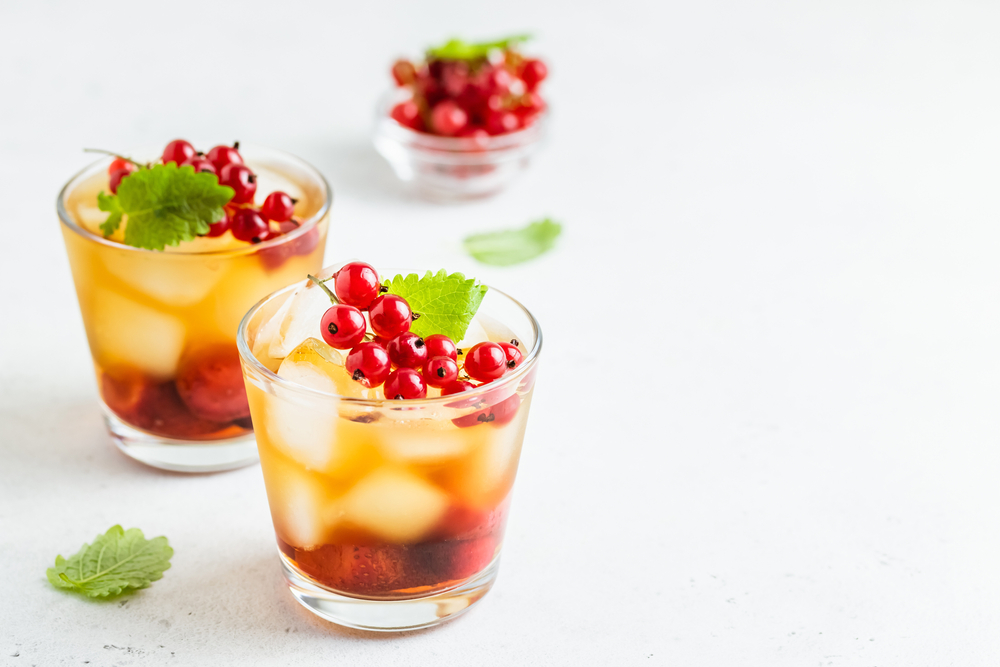 Strawberry Hibiscus Mocktail
Here's another fruity and floral drink that wedding guests would love to sip on any season.
This mocktail gets its floral notes from the herbal flower Hibiscus, a local plant known for its vibrant blue petals. This, combined with the sweet tangy flavor of strawberries, makes for a symphony of refreshing flavors.
To make the Strawberry Hibiscus Mocktail,
Hibiscus tea (steep dried Hibiscus flowers in hot water for five to 10 minutes)
Fresh strawberries
Lemon juice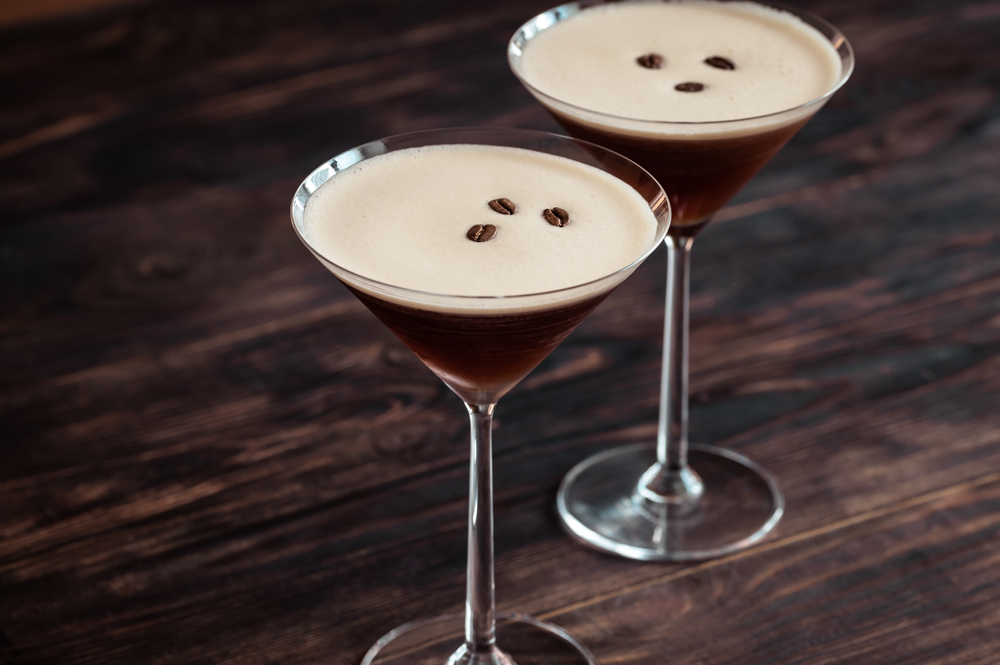 Espresso Martini Mocktail
Here's one for the young bride and groom – a non-alcoholic rendition of the social media sensation Espresso Martini. The Espresso Martini drink in itself is a twist on the classic Martini cocktail, adding an energy-boosting shot of espresso.
All this drink needs are:
A shot of cold espresso
Simple syrup
Non-alcoholic coffee liqueur
Water
It's a simple mocktail for a wedding reception, but it will surely be a hit among coffee lovers and those who need an additional push to enjoy the rest of the wedding.
Sampaguita Cooler
If you're looking for a drink that screams Pinoy at your wedding, consider adding the Sampaguita Cooler to your drink menu.
It may come as a surprise for some, but the national flower of the Philippines is indeed edible. Muddle fresh sampaguita flowers to release their unique aroma, then combine them with these ingredients:
Simple syrup
Lime juice
Sparkling water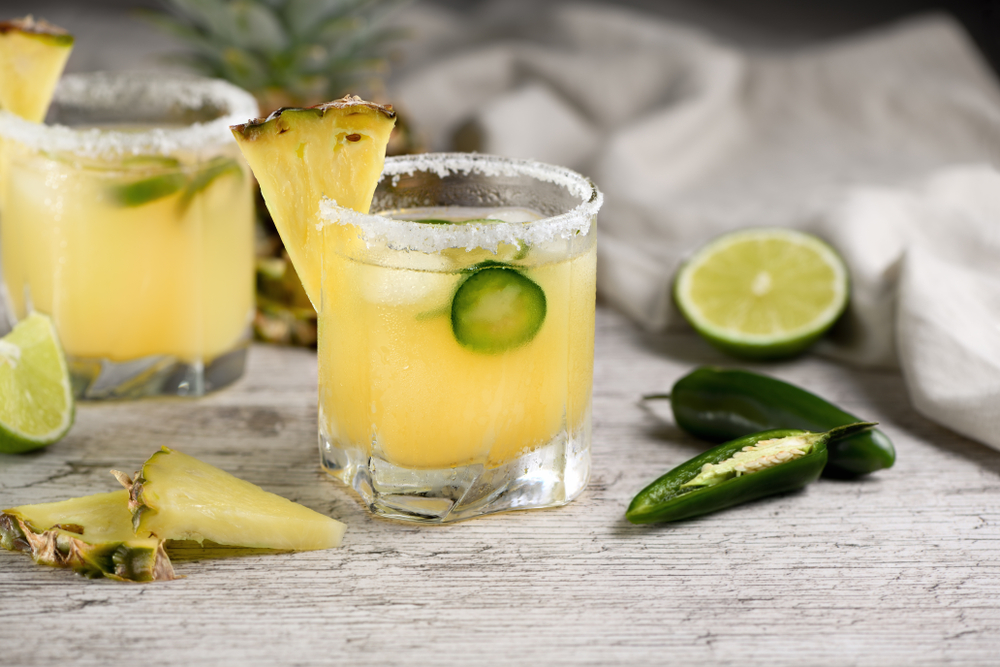 Chili Lime Pineapple Soda
Add a spicy, tropical twist to your beverage options with this Chili Lime Pineapple Soda. Sweet, tangy, and spicy are three flavors guests may not expect combined in a wedding mocktail.
This spicy little mocktail needs:
Crushed peppercorn
Dried chilies
Pineapple juice
Lime juice
Simple syrup or sugar
We suggest straining the drink to remove the peppercorns and chilies before serving.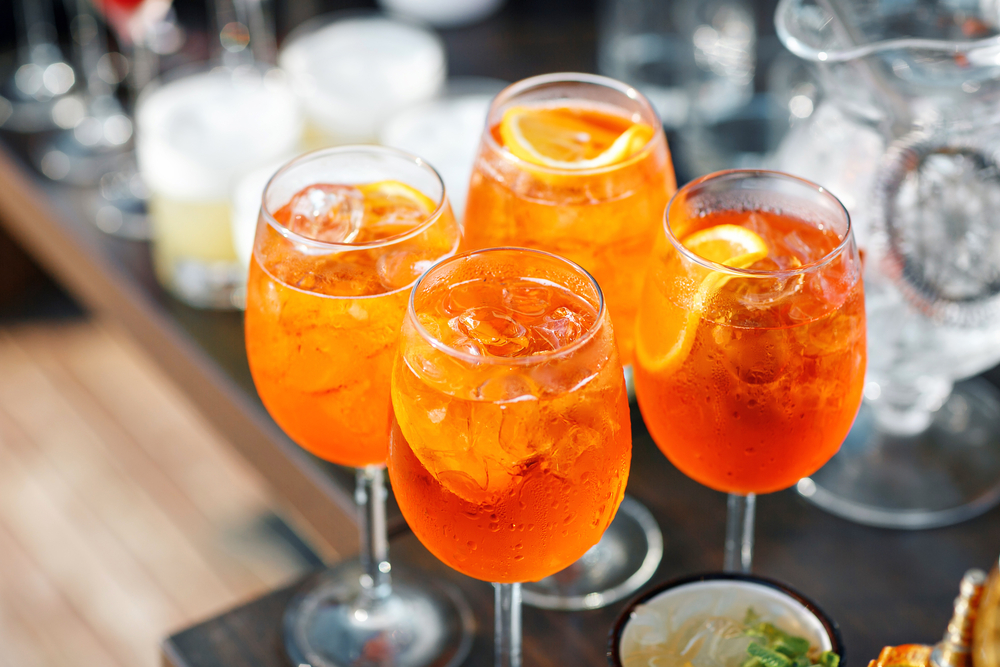 Non-Alcoholic Aperol Spritz
Aperol Spritz is a trendy Italian drink made with bitter orange-flavored liqueur, Prosecco, and soda water. People love this cocktail for its refreshing and bubbly taste.
To make a non-alcoholic version of this bubbly Italian cocktail, prepare:
Non-alcoholic orange bitter liqueur
Soda water
Orange juice
The resulting drink is light and citrusy, perfect for sipping between bites of finger food for weddings.
Keep Guests Hydrated with Nuptials' Fun Mocktail Recipes
Serving water, iced tea, and the usual array of sodas is a great way to keep guests hydrated, but why settle for boring drinks when you can serve fun and tasty mocktails for your wedding?
With this wide range of non-alcoholic drink options, there is surely a drink to satisfy all types of guests. Get inspired with more unique ideas for your wedding at Nuptials!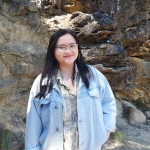 Lorainne spends most of her days writing. When she's not writing, she reads novels and poems, watches theater, attempts watercolor art, and puts on a full face of makeup to watch another sitcom.