Are the wedding bells chiming real soon? We bet they are! At this point, you might be halfway through your wedding planning and already thinking of what your wedding cake will look like. Picking the perfect cake can be tricky, especially if you're unsure what type of wedding cake frosting you'll use. The frosting is an integral part of the cake because it affects the taste and the look of the whole thing.
Well, don't worry! Besides the best wedding cake flavors, we'll guide you through wedding cake icing types so you can choose the perfect one for your big day!
Types of Wedding Cake Frosting
Along with our wedding cake guide, here are the different types of wedding cake icing you should consider: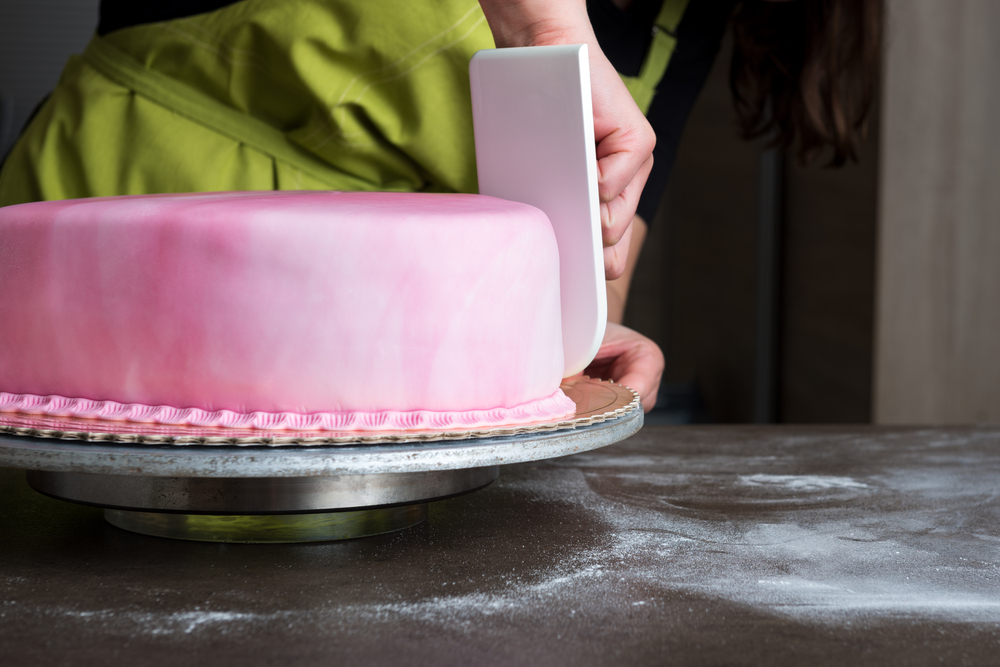 Fondant
Fondant is one of the most popular wedding cake frostings, especially for couples with a sweet tooth. It's made from sugar, water, and corn syrup. Gelatin or glycerin is added to make the fondant ready for sculpting and shaping. Fondants can be used as frosting for sponge cakes, cupcakes, and other decorative pastries. There are four types of fondant: rolled, poured, sculpted, and gum paste.
Rolled fondant resembles smooth pie dough and is the most common fondant used to cover cakes and decorate them with strips and shapes. Poured fondant, on the other hand, is smooth and liquid. Bakers use poured fondant to fill or cover cakes, pastries, candies, and other desserts. Additionally, sculpted fondant has a stiffer texture and is used to make busts and other sculptures. Finally, a gum paste is a type of fondant that sets into a hard surface once dried, which bakers use to make edible structures, flowers, and sculptures.
The fondant frosting gives the wedding cake a flawless and stylish finish because bakers can decorate it with edible designs like sugar crystals, flowers, and other decorative elements. Most pastry chefs prefer fondant because it takes food coloring well and won't leave any color in your guests' mouths. It can also keep the cakes fresh in warmer temperatures. Because of this, fondant is suitable for making unique cake designs and is considered one of the best wedding cake frostings.
Fondant can be too thick or sweet for some. Fortunately, bakers can offset the sweetness by using a less sugary filling in the cake. Pastry chefs can include buttercream, heavy cream, cream cheese, fruits, or lemon curd fillings to balance the fondant cake's sweetness.
If you're looking to cut costs, a fondant cake may not be the best choice among the available wedding cake frostings. However, if you're set on using this type of wedding cake icing, find a baker within your budget. Finish it off with cute wedding cake toppers to finalize your cake's design!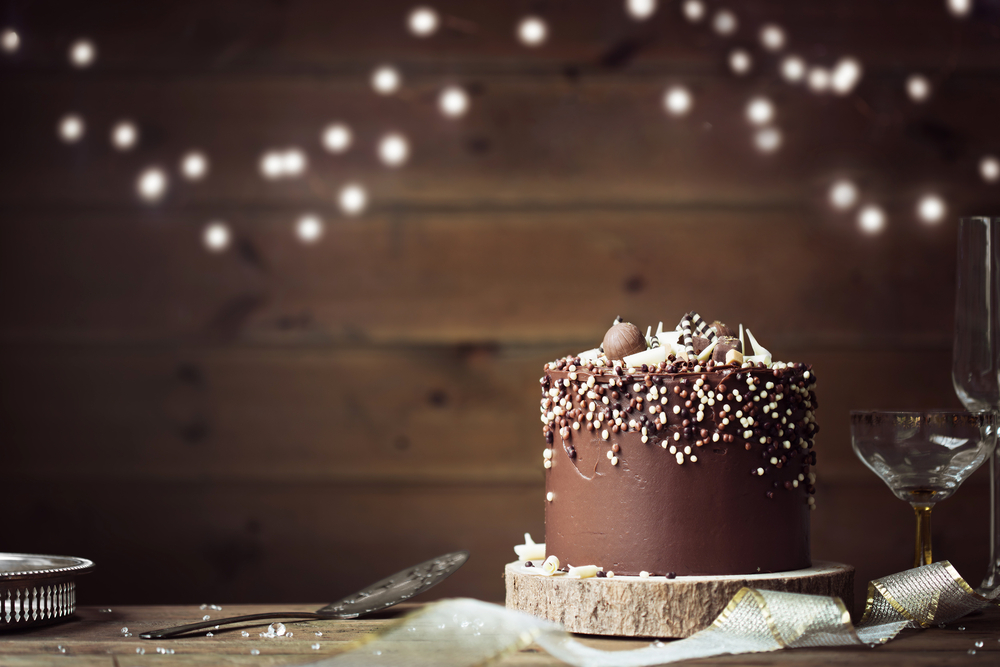 Ganache
Are you and your future spouse chocolate lovers? Then ganache is the perfect frosting type for your wedding cake! A favorite of chocolate lovers everywhere, ganache is made by combining melted chocolate with heavy cream. With chocolate ganache, the sky's the limit; you can go for a sleek and shiny finish, a textured one, or even a drip-style one!
Ganache tastes good and keeps its color well, which makes it a versatile medium for artistic bakers. This type of wedding cake icing can be used in many beautiful ways. When combined with fruits and gold accents, the natural color of plain milk chocolate ganache makes for an elegant wedding cake design.
You can use ganache frosting for a summer wedding because it doesn't melt quickly at high temperatures. However, you need to know how the caterers will transport the cake and the weather in the venue because it doesn't go well with temperature changes. In addition, chocolate can be very temperamental in inexperienced hands, so if a chocolate ganache wedding cake is what you're after, make sure to hire a cake designer with experience working with ganache.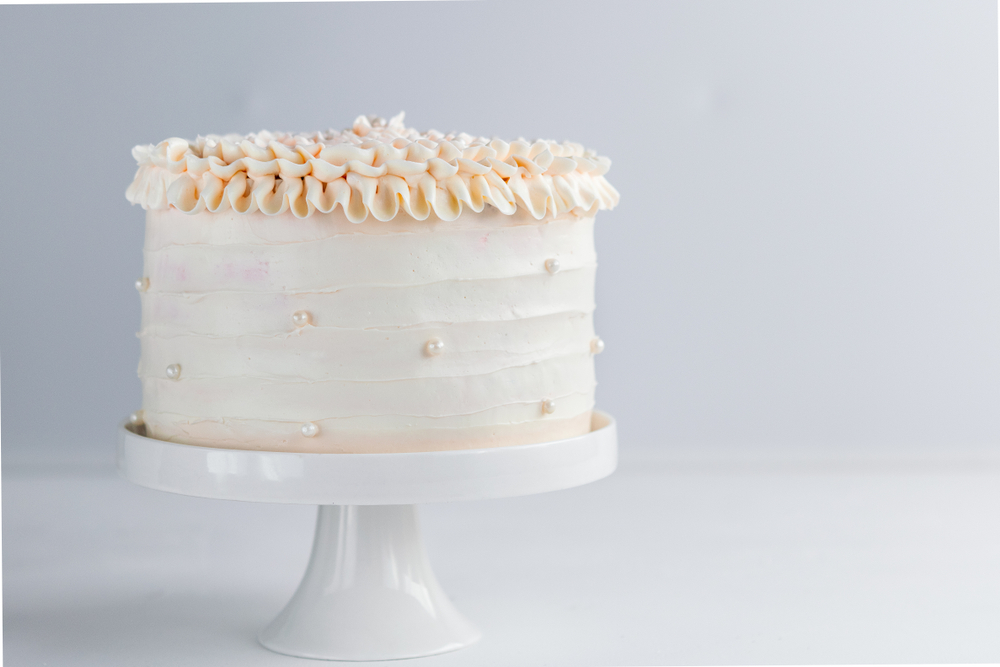 American Buttercream
There are different types of buttercream frosting, and American buttercream is one of the wedding cake classics. Traditional American buttercream frosting has three main ingredients: butter, powdered sugar, and milk or cream. The versatility of buttercream's final forms makes it a great wedding frosting choice.
American buttercream wedding cakes are perfect options for elegant or rustic designs. Because it can remain stable for six hours on display in most climates and settings, it's fantastic for either outdoor or indoor weddings. In addition, this variety of wedding cake icing is usually less expensive than others.
Some couples find American buttercream too sweet, like fondant, but pastry chefs can balance the taste with a filling of whipped cream and fresh fruits.
Cream Cheese and Buttercream Blend
A cream cheese and buttercream blend is created by mixing cream cheese into the buttercream. This frosting blend goes well with chiffon cakes and gives them a delectable taste. Many people also adore its mouthwatering flavor, which pairs superbly with red velvet, carrot, or lemon cake. If you're a fan of these cake flavors, consider this wedding cake frosting for your big day!
Due to the composition of cream cheese, this kind of wedding cake icing has the potential to have a yellowish tint. However, when mixed with buttercream, it produces a lovely, delicate white hue. Think about adding edible decorations like flowers and jewels to bring the wedding theme to life in your cake with this frosting.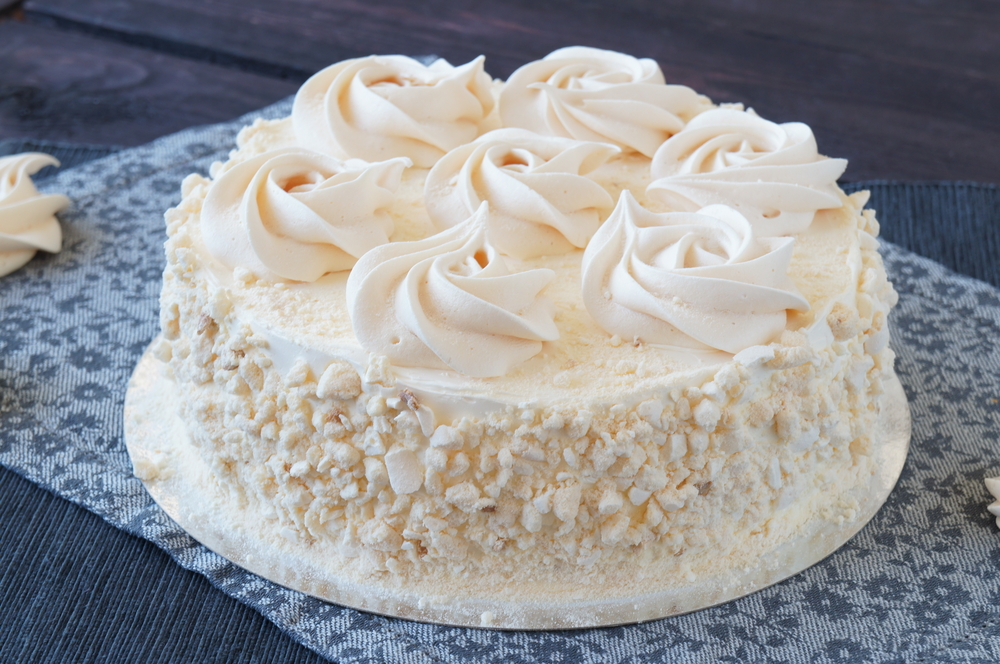 Italian or Swiss Meringue Buttercream
Are you fond of buttercream? Consider Italian or Swiss meringue buttercream for your wedding cake frosting! Stable and sturdy, this wedding cake icing type is recommended by more bakers than any other
Bakers use Italian buttercream or Swiss buttercream made with meringue as cake frosting. Most people prefer Italian and/or Swiss meringue buttercreams over traditional American buttercreams because they are both significantly less sweet. Plus, it has a perfectly fluffy texture for wedding cake designs.
If you and your partner want your wedding cake to be delicious but not overly sweet and dense, Swiss meringue buttercream is the way to go. However, Italian and Swiss meringue buttercreams don't do well over time or in hot weather, so it's not recommended for outdoor summer weddings.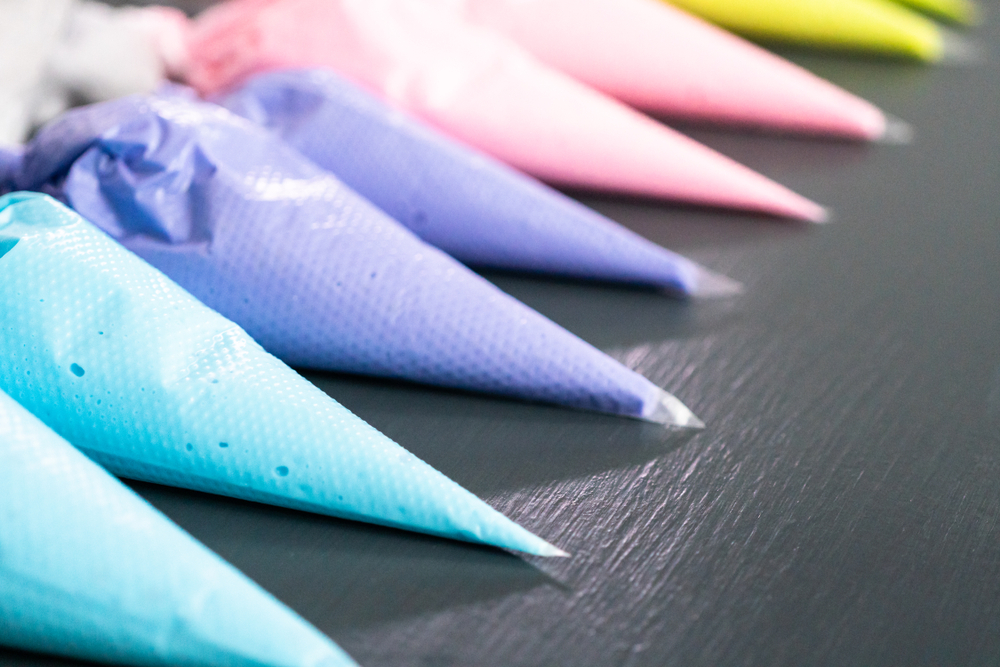 Royal Icing
Royal icing for wedding cakes is a symbol of lavish celebrations. This delicious frosting is perfect for a wedding cake with a hard finish.  Bakers can purchase royal icing mix from grocery stores or online for around 1,304 PHP.
Powdered sugar and egg whites produce royal icing, which has a sweet flavor similar to fondant. Given its tendency to harden quickly, this type of wedding cake icing is often the best option for those who want intricate piping and beautiful shapes. To use royal icing, you need a dense cake, like a fruit cake, and a layer of marzipan or jam between the cake and the icing to keep the icing from sinking into the cake.
Whipped Cream Icing
Are you looking for simple frosting? Combine whipped heavy cream and powdered sugar together and use that as your wedding frosting! The whipped cream frosting is an excellent choice for any cake because it's fluffy and delicious without being overly sweet. Because it has simple ingredients, anyone can make it at home. You can also buy whipped cream icing online for as low as 280 PHP, so you won't have to make it from scratch.
Unlike other frostings, whipped cream icing is rarely used as an exterior finish because of the limited time it can be out in high temperatures. It can still be used as a smooth finish, but we recommend blending it with other wedding frosting types, like fondant, for a more elegant look.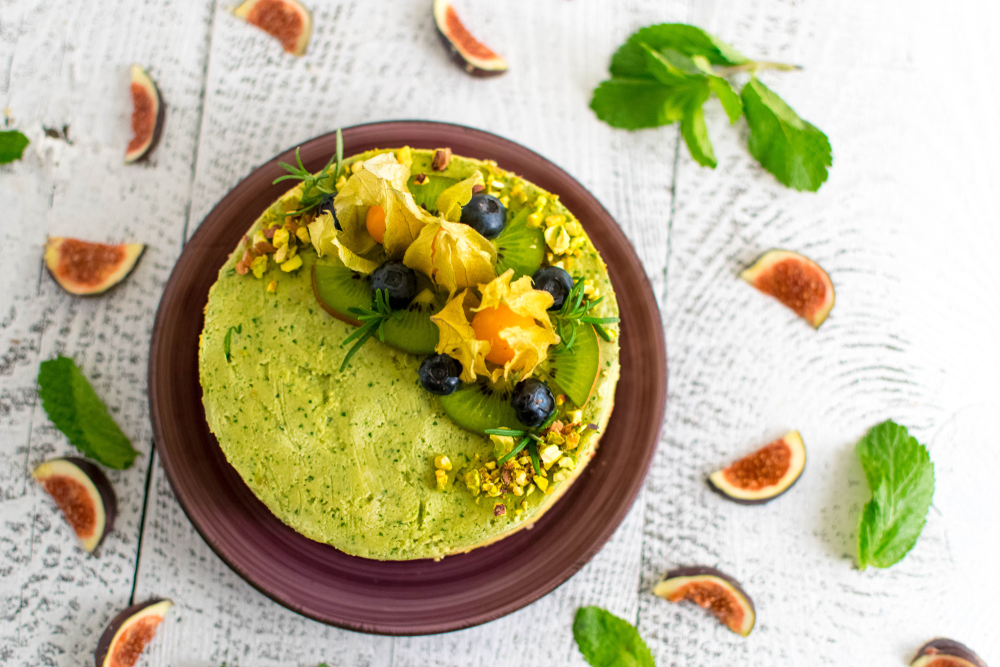 Vegan Icing
We all know that cakes are loaded with sugar, but that doesn't mean they can't be made in a healthier way.
Vegan icing is ideal for your wedding cake if you're searching for plant-based wedding ideas. Pastry chefs can make this dairy-free frosting with a combination of vegetable shortening or vegan butter, organic powdered sugar, and flavorings like vanilla extract or cocoa powder. Decorating this type of wedding cake icing with edible flowers and fruits will make it even more beautiful. When done right, most vegan wedding cakes taste the same (and sometimes even more flavorful) as regular ones.
Combining Wedding Cake Icing Types
Can't decide which frosting to choose? Mix and match them!
Even though fondant and royal icing have a smooth, polished look, most people have come to prefer the taste and texture of buttercream and ganache icing over time. Here are some ways you can blend different types of wedding cake icing and still serve the most delectable cakes:
If you want to give your cake the appearance of fondant without sacrificing flavor, use a thick layer of ganache icing as a base instead of fondant or royal icing.
Fill the layers of a cake with ganache to add flavor and texture before covering it in fondant or royal icing.
Make the fondant cake the centerpiece of the reception, but surprise your guests with buttercream or ganache-frosted cakes. If you're planning on having a fondant wedding cake but worry that some guests will have an allergic reaction, this is a modern solution to the problem.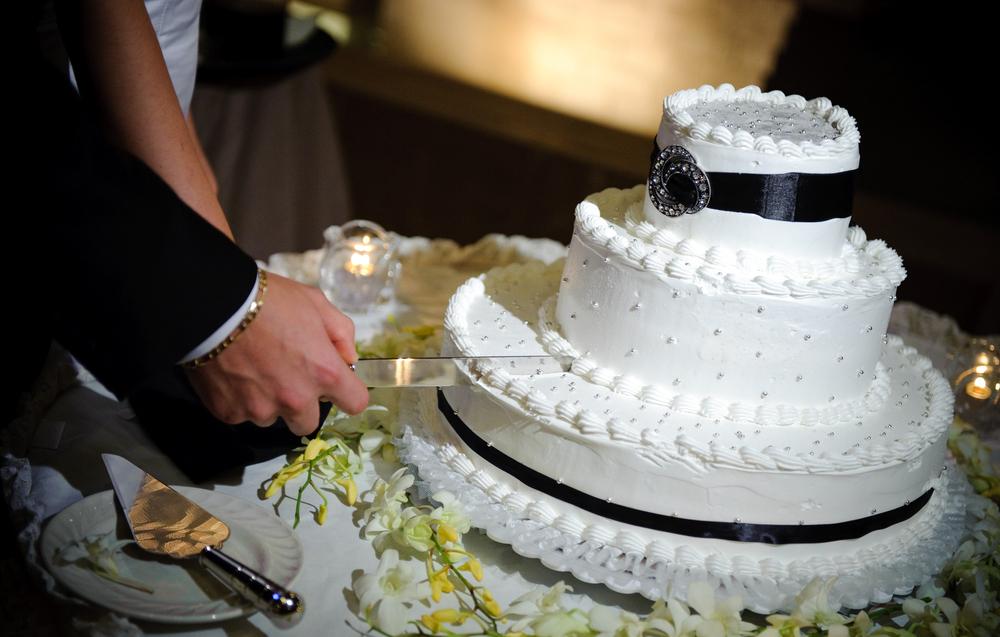 Delight Your Guests with the Best Wedding Cake Frostings!
Choosing the right wedding cake icing type may seem like a little detail, but it can make or break the whole thing. Without them, your wedding cake is incomplete. Remember, wedding cakes symbolize a couple's happiness and fruitfulness You can't go wrong by paying extra attention to picking the perfect icing for your wedding cake.
Are you ready to plan the best wedding cake ever? Start making your wedding cake icing selections right away!
Aldaia brings ideas to life through writing. Her love for writing began when she finished the pentalogy novel Percy Jackson and the Olympians. When she isn't writing, most of her time is spent watching movies and TV series, playing video games on consoles like Valorant, Horizon, The Sims, and GTA V, hanging out with friends, and sleeping.