As the big day comes, the butterflies in your tummy might flutter a little harder–and not in a good way. Weddings can be unpredictably stressful and can easily cause or worsen your nerves and anxiety. This is why it's important to find ways to calm your wedding nerves before, during, and after the special day.
The good news is that wedding day anxiety is completely normal! Many couples have experienced it before, so don't be too hard on yourself if you feel uneasy about your nuptials. Thankfully, there are many ways to work through this phenomenon.
Whether you're nervous about the big milestone of marriage or anxious about being the center of attention, here are some ways to handle the stress and anxiety for your big day:
Managing Wedding Planning and Wedding Day Anxiety
There's a lot that goes into a wedding that can cause stress. Dress and suit fittings, guest lists, seating arrangements, merchant vetting–I could list down a number of things needed for your special day and it still wouldn't be the main cause. It would be an understatement to say that planning a wedding is complicated.
As stressful as wedding planning can be, it doesn't change the fact that your nuptials should be a happy occasion. While anxiety and nerves are a normal part of such big milestones, that doesn't mean that these feelings have to take over your sense of love and joy. Finding a way to calm wedding nerves is extremely important for your peace of mind.
Check out some of these methods to help you manage your anxiety before, during, and even after the big day: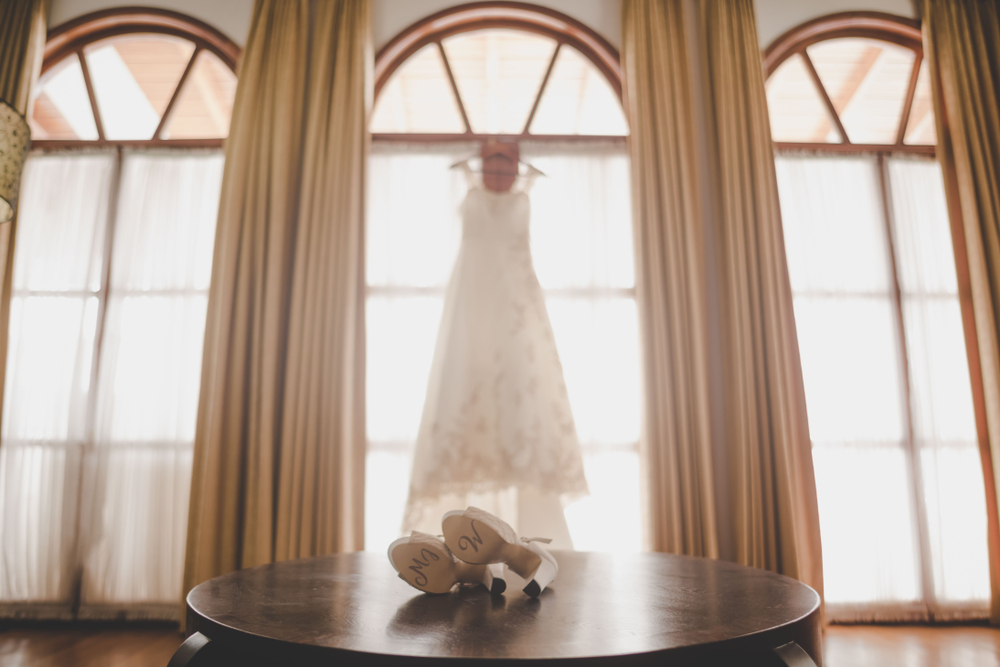 Before the Wedding Day
The biggest cause of stress and anxiety before the big day is wedding planning. More specifically, it's the feeling that something will go wrong because of x or y. The what-if's and uninhibited thoughts can take a toll on your mental state.
Here are some ways to lessen wedding planning anxiety:
Establish your expectations
Weddings are often a big celebration that includes friends, extended family, and family friends. A huge concern for couples is whether their nuptials would be a fun event for everybody else. This is a particularly significant concern for couples with complex family dynamics and cultural differences.
When planning your big day, it's crucial to set your expectations and boundaries with each other and your families. To minimize your anxiety, talk to your partner and families about your wedding day vision, as well as their expectations. From guest list to wedding vow ideas, make sure to have an open discussion about what you will and will not do.
These boundaries reduce the pressures and complexities of planning your nuptials. When you have a clear goal in mind, tailoring the wedding becomes much easier. Make sure to refer back to these boundaries when deciding on important matters for your big day.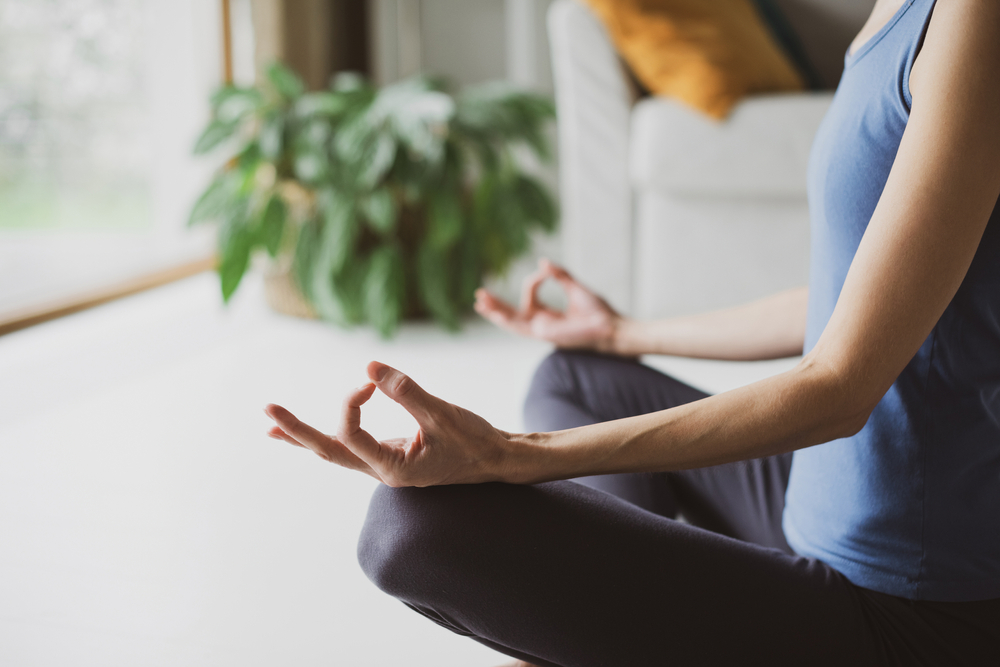 Practice self-care
Self-care should be a staple part of life, even more so during stressful situations. Many brides and grooms forget to take the time to slow down in the midst of their wedding preparations. The rush of activity often leads to intense wedding day anxiety and nerves.
During your preparations, set aside time to decompress and breathe. Self-care doesn't have to be lavish or long. Simple activities such as eating breakfast, drinking water, and getting enough sleep are already forms of self-care. Such acts already go a long way!
Acts of self-care create spaces of calmness and relaxation. Meditating, preparing coffee, getting massages, or even just organizing your home removes you from the stress of wedding preparations. If planning your big day has become overwhelming, take a step back and do something that enables you to breathe.
Exercise
Wedding planning can heighten your frustration and even anger. These emotions are totally normal–but it's best to not let them simmer. Having a constructive output for your frustrations is a must, especially when things get a little too much.
Exercising is a great way to keep your body healthy while you blow off some steam. Many brides often start a workout routine months before the wedding to fit into their wedding gowns. However, exercise isn't–and shouldn't–just be for slimming down! Your workouts help you stay grounded, focused, and strong, and release "happy hormones."
Slower exercises such as yoga help you keep calm and collected. These are good options for couples that just need to take a breather and relax. On the other hand, faster and more dynamic workouts such as HIIT and boxing are perfect for high-energy partners that need to release pent up aggression and frustration.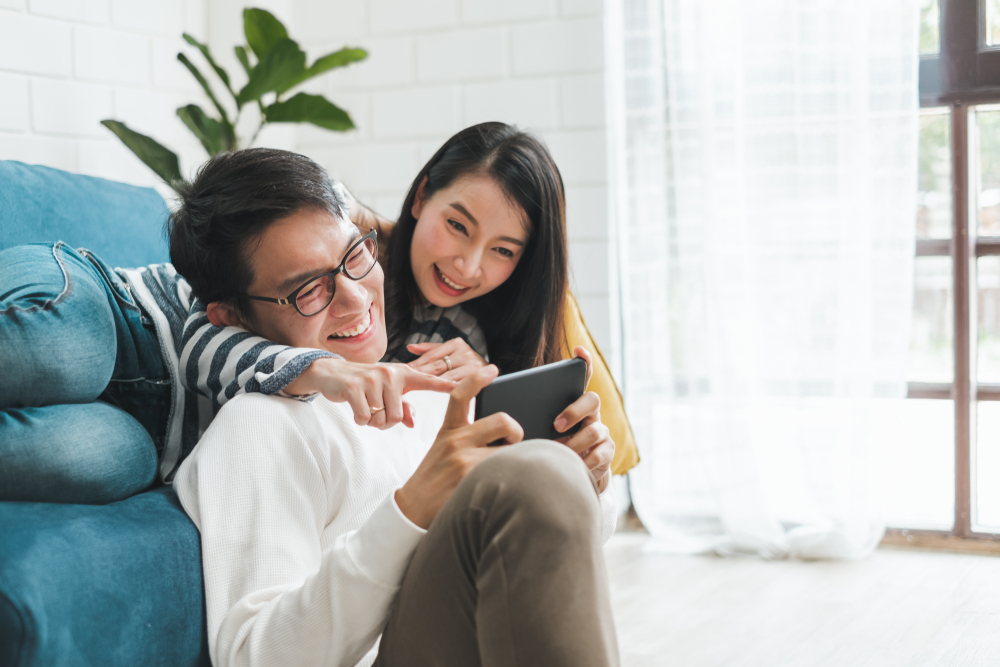 Spend some time with your significant other
What's the best part about having a wedding? It's that you aren't doing it alone–you have your significant other with you!
A vital part of managing wedding planning anxiety is getting support from the person you love. Despite having a lot on your plates, quality time with your significant other helps you stay connected and on the same page. Whether it's romantic dinner dates or chill movie cuddles, set aside time to reaffirm your feelings and connection with each other.
Strengthening your relationship calms the wedding nerves. Many couples feel anxious as their nuptials get closer since the marriage may change their dynamics. Building a stronger connection reduces these worries as you create a stable foundation of marriage with your partner.
Reach out to your family and friends
Your entourage doesn't have to be just for show! More often than not, close friends and family–the people in your wedding party–are excited to help you plan for the big day. Even if it's just for simple words of encouragement, don't be afraid to reach out to your precious people.
For many brides, their bridesmaids and maid of honor provide some much-needed support. Involve your girlfriends in a variety of wedding planning activities, like dress fittings and cake tasting. Depending on the situation, you can also assign bridesmaid responsibilities to your entourage to lessen the stress of planning.
Much like bridesmaids, groomsmen can also hold several planning and on-the-day duties. While responsibilities vary for each wedding, it is quite common that best man duties have the most weight. Whether it's keeping the rings safe or choosing corsages, make sure that you're giving tasks that your friends can willingly do.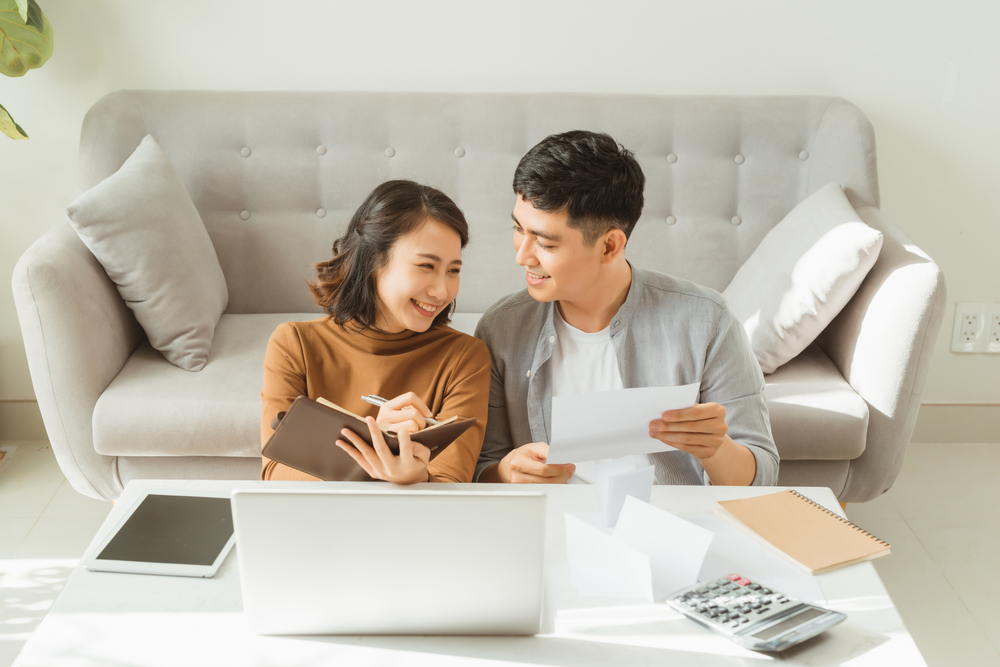 Organize your wedding notes and plans
Treating your wedding preparations like a large-scale project is a good way to minimize hypothetical worries. A checklist or to-do list is a great way to stay organized and on top of things. Online or physical tools such as calendars, journals, organizers, or Google sheets are excellent options to keep your progress organized.
While writing things down is always a good way to go, some couples may not organize this way. But that's okay! Finding a system that works for you is more important here. If you're not one to keep a physical journal, use apps or even your phone calendar to help your wedding planning.
On the Wedding Day
When the big day comes, wedding day jitters will follow. Anxiety on the actual wedding day tends to be stronger and more intense. Dealing with wedding day anxiety is difficult, but there are many ways to help you calm down.
Try some of these techniques on your big day: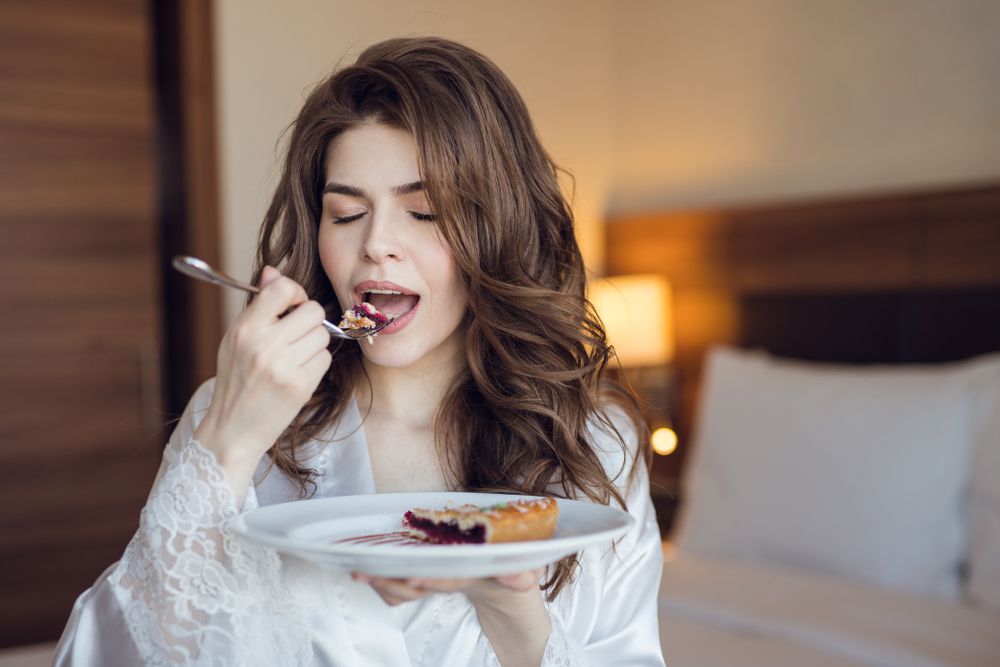 Eat breakfast (or lunch)
Having an empty stomach on your wedding day is the last thing you want. Since it's going to be a busy day, making sure that you have the proper meals is vital. After all, you don't want to collapse as you walk down the aisle!
Keep your energy up with a hearty breakfast (or lunch, if you have an afternoon or evening ceremony) and some snacks in between. If the venue allows it, munch on small snacks like chocolate, fruits, and crackers to last throughout the day. Never allow yourself to starve! Remember, an empty stomach will worsen the anxiety on your wedding day.
Delegate tasks
Your wedding day often signifies a lot of questions from family, friends, and even vendors. While many of these inquiries mean well, they don't always help calm the wedding nerves. This is why you should always delegate tasks on your special day.
If you have a large entourage, divide on-the-day tasks between the bridesmaids and groomsmen. Make sure that there's at least one person dedicated to each task:
answering vendor questions and concerns
welcoming guests
taking care of older and younger guests, such as your grandparents and children below the age of 10
keeping the bride and groom company

Breathe
Sometimes, even the calmest of people can feel a pang of anxiety during a life changing moment. A wedding is essentially that: life changing and permanent. While you're going to spend it with the person you love, it's still normal to feel terrified about such a huge change.
When the wedding day nerves start to feel more suffocating, it is your cue to breathe to help you calm down. As silly as it may sound, breathing can make a huge difference in your thought process and your body. Deep breaths slow down your heartbeat and lets you take a moment to relax and center yourself.
Focus on your significant other
One of the biggest causes of wedding day anxiety is the idea of being the center of attention. While this is a bigger issue for brides, grooms also experience social anxiety when interacting with guests or walking down the aisle.
If you're not comfortable with having all eyes on you, then focus on your partner. Whether you're walking down the aisle or mingling with guests, having your significant other as an anchor point lets you have a moment of peace on an incredibly busy day. Simple things like looking at your partner in the eye or holding their hand are sweet yet effective reminders that you're here for each other–and they also make for beautiful wedding moments too!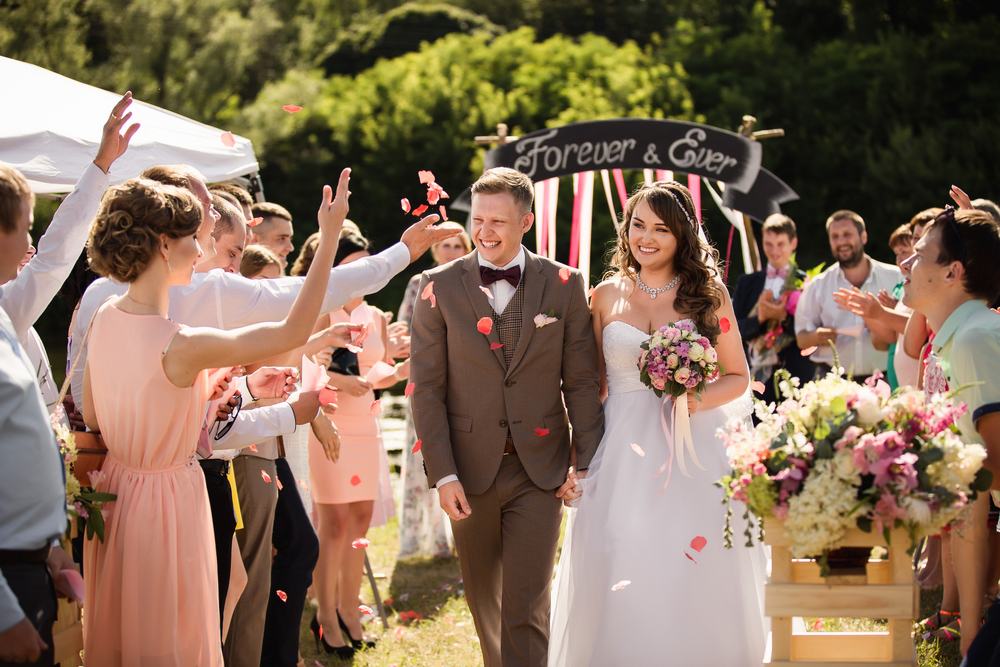 After the Wedding Day
With your celebrations done, it's time to loosen up and let your hair down. But for some couples, post-wedding duties are also a source of stress and anxiety. From new IDs to thank you cards, what exactly do you need to do to finally relax in marital bliss?
Here are some things you can try to make your post-wedding bliss last longer:
Turn off the non-honeymoon notifications
In this fast-paced world, it's difficult to completely disconnect from the world. But you and your new spouse totally deserve it! After the stress of wedding planning, your honeymoon is the perfect time to turn off notifications and connect with each other.
If you're feeling uneasy about turning off notifications, try giving yourself windows instead. When you're on your honeymoon, give yourself an hour per day to read through notifications–and then stop. Use the hour to feel like you're still connected, update any urgent concerns, and then go back to your honeymoon bliss.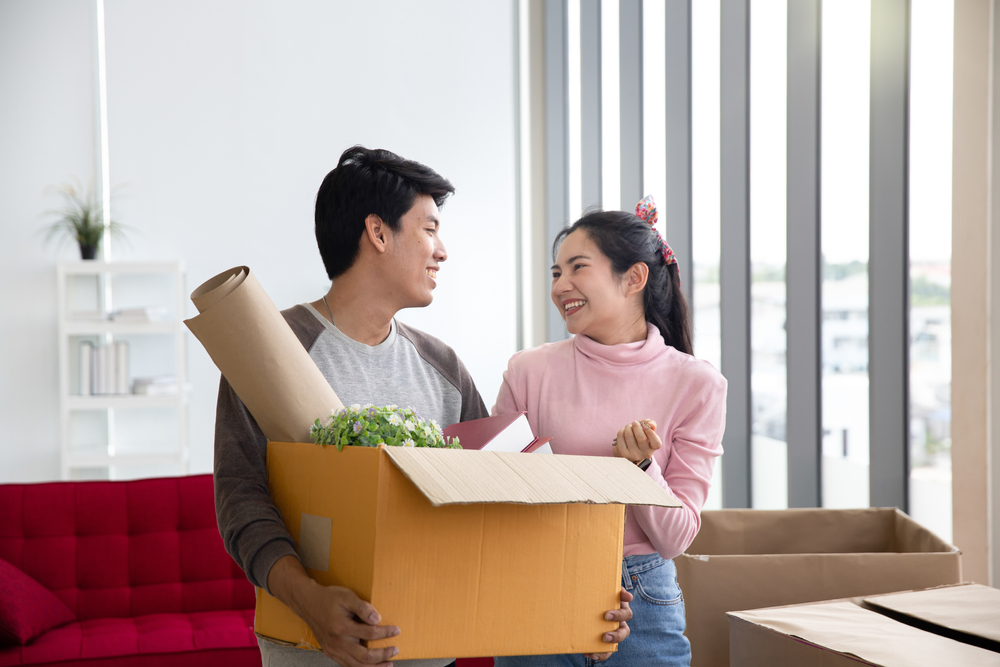 Give yourselves an adjustment period
Adjustment periods are a must for any new life changes–marriage included.
If you and your new spouse haven't been living together before, now is the time to acclimate yourself with each other's habits and routines. Think of it as a new phase in your relationship. In time, you'll treasure these moments and fondly remember the first time you learned something new about each other once more.
The adjustment period is also the time to get your documents in order. This is when you can process the change in your marital status. If you're changing your name after marriage, then the adjustment period is also a good time to do so.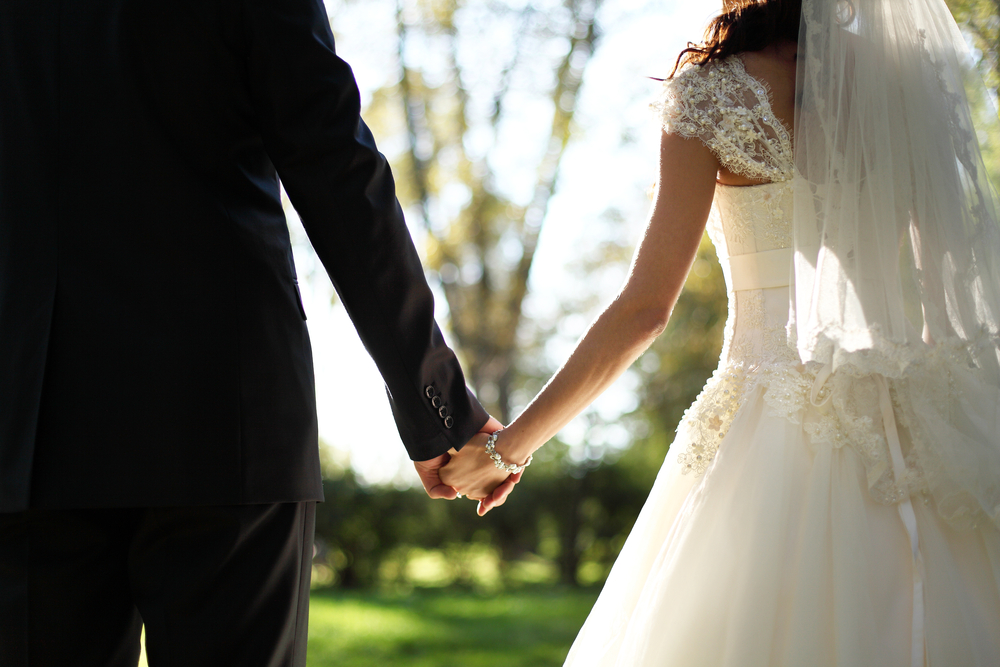 Keep Calm and Overcome Wedding Day Nerves and Anxiety
Weddings are a celebration of love and joy. And while most nuptials are truly a romantic affair, many couples don't exactly tell the stories of anxiety and nervousness they've experienced on their special day. Much like smiles and laughter, wedding day nerves and anxiety are a part of many marriages.
Knowing how to calm wedding nerves is a good way to ensure that you enjoy your special day. While nobody can guarantee a perfect wedding, you can do your best to ensure peace and love reigns on your special day.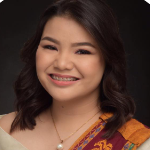 Joey Cole is a digital content writer from Laguna. When she's not looking at her task list, she's probably obsessing over another anime show, looking at pictures of food, or adventuring all over Faerun with her online DND friends.