Picking a wedding venue can be difficult–after all, you want to have your wedding in a place that makes celebrating your love magical! Thankfully, you don't have to travel overseas to find the perfect wedding spot. When it comes to dreamy, romantic, and intimate wedding venues, Cebu has you covered.
From grand ballrooms to luscious gardens, Cebu wedding venues give you that fairy tale vibe that any destination wedding should have. That doesn't mean you won't be able to find a cozy and serene spot for a small wedding either. Whether you're planning an intimate wedding or a grand affair, there's bound to be the right place for you.
In this article, we compiled a list of the best wedding spots in Cebu to help you choose a wedding venue for your special day!
Why Choose Cebu?
When it comes to weddings, there are several things you need to consider before choosing a location. A lot of couples and wedding planners love Cebu because of its location, accessibility, and convenience. The island also hosts a number of grand hotels and luxurious wedding spots—perfect for a fairytale wedding!
The thriving wedding industry in the island makes it an excellent choice for destination weddings since you won't have to worry about having to fly in suppliers from Manila. Cebu boasts an array of world-class wedding suppliers, caterers, and photographers that will cater to your wedding needs. Aside from that, Cebu itself is an accessible area, housing an airport and several shopping malls which makes it an excellent place to keep your guests entertained.
Having a wedding in Cebu also lets you be closer to prime honeymoon destinations and picturesque spots that you and your guests will definitely want to post online. Whether you're having a wedding on a beach or a romantic garden wedding, Cebu has a veritable source of IG-worthy spots for your nuptials!
Top Cebu Wedding Venues for Grand Weddings
From sweeping views to exquisite banquet halls, Cebu does not fall short when it comes to wedding venues that exude luxury and magic. The island houses several five-star hotels and resorts that are the perfect backdrops for your fairytale wedding. If you want that stunning, tropical vibe for your wedding, then you've come to the right place.
Here's a shortlist of gorgeous Cebu wedding venues that will make you feel like royalty on your special day:
View this post on Instagram
Shangri-La Mactan
The Shangri-La Hotels and Resort is well known for its grand amenities and first class service, so it shouldn't come as a surprise that Shangri-La Mactan makes it on our list of top Cebu wedding venues. Located in Lapu-lapu, Cebu, this exquisite hotel is only a 20-minute drive away from the Mactan Cebu International Airport, making it one of the most accessible venues for your destination wedding. The hotel also boasts several locations where you and your partner can exchange your wedding vows.
Want a tropical wedding getaway? Take a cue from Kryz Uy and Slater Young's nuptials and have a romantic beach wedding while you experience the island's gorgeous shoreline. Bask in the beauty of the beach and the elegant glass and teak wood deck that gives your ceremony that magical Little Mermaid vibe!
Is the beach not really your thing? No worries! The hotel also offers the Ocean Pavilion, a charming indoor wedding venue that lets you exchange your vows while surrounded by lush greenery and exquisite flowers, just like any fairytale wedding.
Oakridge Pavilion
The Oakridge Pavilion is an excellent choice for couples looking for an indoor wedding venue. Highly versatile and spacious, this 1,200-square-meter pavilion makes for an excellent reception area if you're planning to have a huge wedding. Despite that, the Oakridge Pavilion staff exercises impeccable safety measures, making it one of the safest Cebu wedding venues on this list.
Want a lush garden wedding? You can easily transform the venue into your very own enchanted forest by adding in elegant floral arrangements to the entrance and interior chamber. On the other hand, if you're looking for something more modern and understated, the Pavilion can be easily dressed down with elegant accents and minimal accessories while maintaining a regal and dignified aesthetic.
Located in Mandaue City, this Oakridge Pavilion is easily one of the most accessible and metropolitan wedding venues on this list. The venue's spacious design could easily house up to 800 guests before the pandemic, but today's COVID-19 guidelines will have limited that. Contact Oakridge Business Park and your wedding coordinator so you can have a clear plan for your ceremony and reception.
Crimson Resort and Spa Mactan
If you're looking for a venue that will accommodate your dream wedding demands, then look no further than Crimson Resort and Spa Mactan. With their commitment to making your wedding stunning, the hotel has been lauded as one of the best places to hold a wedding ceremony in Cebu. With gorgeous views, elegant venues, and an excellent staff to boot, it's no wonder that this hotel is one of the top wedding venues in Cebu!
View this post on Instagram
Chateau by the Sea
Looking for a venue that gives you Hollywood vibes? Look no further than Chateau by the Sea!
This quaint hotel offers several sophisticated wedding venues that satisfy your various wants and needs. Experience a glamorous tropical wedding when you exchange vows in their modern and elegant Main Hall and Terrace wedding venues, or opt for a more traditional beach and backyard wedding with the Seaside Promenade. Looking for something more whimsical? You can also try out the Chateau's quaint country house wedding venue called The Cottage!
Truly, the Chateau by the Sea is one of the top Cebu wedding venues because of its picturesque views and relaxing atmosphere.
Affordable Wedding Venues in Cebu for Intimate Weddings
With the outbreak of the pandemic, planning an intimate wedding has been the go-to for a lot of couples over the recent months. After all, with COVID-19 guidelines in play, couples still want to celebrate their love with only the most important people present. Fortunately, there is no shortage of cozy and picturesque intimate wedding venues in Cebu.
We've compiled a list of affordable yet elegant wedding venues in Cebu, perfect for couples who want to have an intimate wedding:
Waterfront Cebu
First on our list of affordable Cebu wedding venues is this luxury five star hotel located in Salinas Dr, Cebu City. The Waterfront Cebu City Hotel and Casino is the flagship hotel of the Waterfront luxury hotel chain and is located in the heart of the city where you can experience what Cebu has to offer. Despite its undeniable splendor, Waterfront Cebu actually offers one of the best deals for intimate weddings in Cebu.
The hotel has three intimate wedding packages that can accommodate up to 50 guests–perfect for small and heartfelt weddings! The packages are inclusive of the use of the hotel's facilities, as well as catering services. Ranging from 30,000 PHP to 70,000 PHP, these packages easily make Waterfront Cebu as one of the most beautiful and affordable wedding venues in Cebu!
View this post on Instagram
Chateau de Busay
Unarguably, Chateau de Busy is one of the best garden wedding venues in Cebu. Surrounded by lush greenery straight out of a fairy tale book, this wonderful and quaint wedding spot will give your ceremony an ethereal and magical vibe as you say your "I do's" as the sun sets.
Standing on a 1.2-hectare estate filled with local flora, the Chateau de Busay is perfect for couples who are opting for an intimate ceremony. There's no need for many frills and décor with this venue as the natural location of Chateau de Busay already exudes romance. A quick trip around this magical wedding spot will give you lots of IG-worthy photos already!
View this post on Instagram
Circa 1900
History and romance make a perfect union in this understated Cebu wedding venue. Located in Lahug, Cebu City, Circa 1900 is a restored colonial house that now functions as a restaurant and events venue. The lush greenery and delicate shrubbery that surrounds the venue makes it one of the top choices for couples who are scouting for garden wedding venues in Cebu.
Aside from its rich architectural history, Circa 1900 is also known for its exquisite menu. Made by executive chef Steve Shrimski, Circa 1900's menu features both international and Filipino cuisine cooked from locally sourced ingredients. Their food is appreciated by both locals and tourists alike, so you don't have to worry about the food being served at your intimate wedding's reception!
The Perfect Destination Wedding Venue
Destination weddings can be difficult if you're not sure where to go. Fortunately, Cebu has one of the most thriving wedding industries in the country so finding what you need for your special day won't be as difficult!
Enjoy your destination wedding in the company of your loved ones while surrounded by beauty and magic. While we gave you some of Cebu's top wedding venues, finding the perfect place to say "I do" ultimately rests with what your heart desires!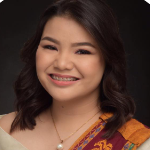 Joey Cole is a digital content writer from Laguna. When she's not looking at her task list, she's probably obsessing over another anime show, looking at pictures of food, or adventuring all over Faerun with her online DND friends.