In a previous article, we outlined the steps in hosting a virtual wedding in the Philippines. Today, we'll focus on planning the most exciting part of a virtual wedding: the reception!
If you're exchanging vows and saying "I do" in a virtual ceremony, don't leave your guests wanting more after the first kiss. Consider this: a virtual wedding reception where you can celebrate with guests right after the ceremony.
This type of event is not your average wedding reception so we're here to help you figure out how to plan a virtual wedding reception your guests will enjoy and remember – long after they've logged off.
Virtual Wedding Reception Ideas: How to Plan a Virtual Wedding
How to have a virtual wedding reception that's going to be a bonafide bash? We've put together a list of virtual wedding reception ideas to help make it a real party, including a virtual wedding reception program script widely used in the Philippines.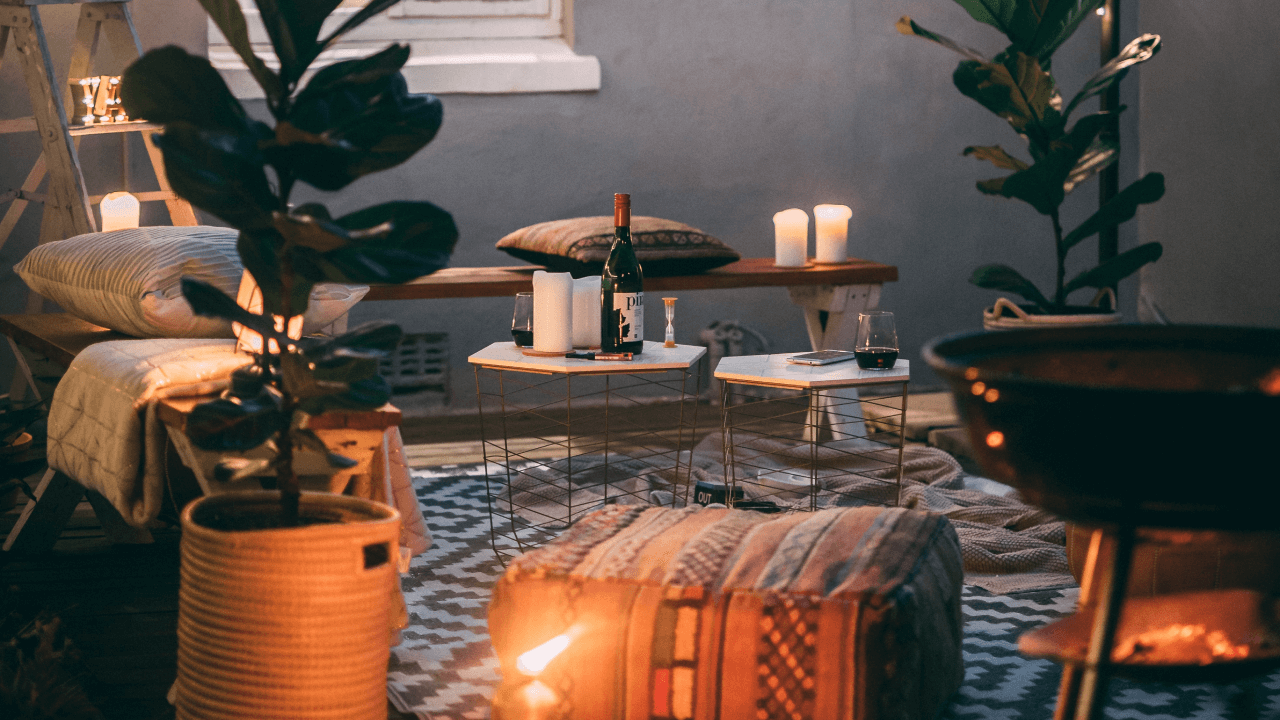 Virtual Wedding Reception Ideas Before the Event
Choose a Virtual Venue
To execute a virtual wedding reception, having the right venue is a must. Think about the best location where you can exchange your vows. A nice open area with optimal lighting is key. Even your own home or garden can be a beautiful backdrop as long as you have an idea of what you want your virtual wedding reception design to be. Restaurants are also great wedding venues for intimate weddings. When choosing the perfect location, work closely with your planner or tech team to ensure that the virtual party can be executed in the venue.
Coordinate with any Vendors
While you may have had to nix your original venue, rentals, and catering, some vendors can still come into play. For instance, a photographer is a vendor you may still want to include in your wedding budget. You don't need to get up close and personal with your wedding photographer. You can still practice social distancing as they capture the glory of your big day. Just make sure they know you're holding a virtual wedding reception so they don't stand directly in front of the feed.
Your wedding cake is another piece that can be the highlight of your virtual wedding reception design. Though you may want to downsize it, you and your partner can still do the ceremonial cake-cutting and then just divide the cake among family and friends after the party.
Of course, don't forget about your officiant. Let them know before the ceremony that you'll be holding a virtual wedding reception afterwards and they are free to attend in-person or online.
Decorate
This is one of the virtual wedding reception ideas that will get your creative juices flowing. If you still want a table with flowers or fairy lights at your virtual wedding reception, go for it! Reach out to your original floral vendor and see if you can modify your previous plans to accommodate your virtual wedding reception design. Odds are, they'll still be happy to make your day extra special and beautiful, even if you are downsizing your decorations.
If you still want the beauty of flowers at your virtual wedding reception without calling a florist, you can pick up a few bouquets from Tagaytay Flower Market or Dangwa and make your own arrangement. Don't stop at flowers too! Break out some scented candles, table runners, balloons, and other decorative pieces to create a simple yet stylish virtual wedding reception design.
Dress Up!
Guess what couples! There are no rules on how to dress during your virtual wedding reception. If you plan on still having a real-life reception someday, you can save your floor-length dress for that occasion and choose something more casual for your virtual party. Or, just go for it! In the era of social distancing, it's great to have special moments, and maybe wearing your fanciest outfit will truly mark the day with an emotional and beautiful stamp.
If you feel unsure about what to wear, take a peek at our short wedding dresses shopping guide.
Choose an Emcee
With a virtual wedding reception, it's an absolute requirement to have a master of ceremony. Choose someone with a dynamic personality who can keep your guests engaged throughout the event. They are also responsible for narrating the event for the virtual guests.
As online guests won't be able to see the wedding unfold from all angles, your emcee will explain what's happening, walking them through every segment while also explaining any happenings behind the scenes. With an emcee, your virtual guests will feel more connected and engaged.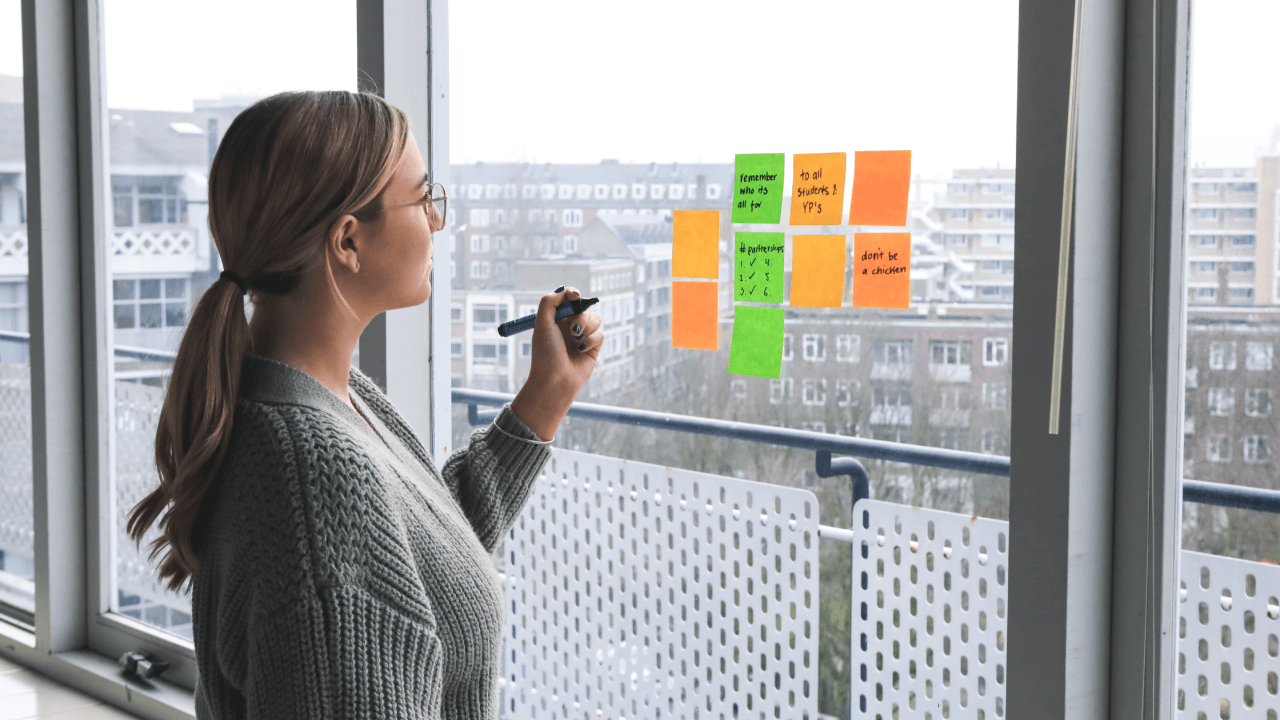 Virtual Wedding Reception Ideas and Program Flow
Just because you're having a virtual wedding ceremony and reception doesn't mean you can't incorporate Filipino wedding traditions. Here's a rundown of how your virtual wedding can go:
Wedding Introduction
Your virtual wedding reception emcee starts the party by welcoming the guests to the livestream. You can personalize this experience by having your emcee converse with each family/friend group personally (ex: "Hey Santos family, how are you doing this evening? Where are you viewing from?"). Once your emcee has made the rounds, he or she can proceed to introduce you and your partner as a newly married couple.
First Dance
The first dance is a time-honored tradition that is highly cherished as it symbolizes the love and unity between the newly married couple. You can still have this special moment between you and your partner during your virtual wedding reception. Let your guests hear the song you chose and make sure your emcee tells them why you chose that particular song. It will make your guests feel connected to the moment, even though they're miles away.
Wedding Toast
Whether these be toasts from your guests attending in person or special people tuning in virtually, this time of storytelling always creates a memorable connection during weddings. If you want to follow the traditional order, your virtual wedding reception toast should go like this:
The best man toasts the bride.
The maid of honor/matron of honor toasts the groom.
The father of the bride/groom toasts the couple.
A principal sponsor or other parental figure of the couple toasts the newlyweds.
You and your partner toast your family and guests.
Cake Cutting
Cake cutting and feeding each other a small bite of the cake are great virtual wedding reception ideas because they're sweet and romantic. While other family wedding traditions such as the bouquet toss can't be performed, this one is charming and easy enough to do for a virtual wedding reception. It shows your love and affection as a couple to everyone watching.
Time to Eat!
Of course, what would a virtual wedding reception be if there's no time for eating? For those in the local area, you can send them safely prepared bento boxes and pre-mixed specialty cocktails. For guests in faraway locations, you can send them food delivery gift checks beforehand. Sending them or buying them food for your virtual wedding reception will delight your loved ones.
As certain video conferencing platforms now offer breakout rooms or lounges, your guests can partake in different conversations and family/friend groups. This allows for the atmosphere to be more congenial and open. They can also take turns talking to you as a couple with your very own breakout room.
Fun and Games
Preparing games for your guests is an incredible virtual wedding reception idea. They're a great way to make your wedding guests feel included and you can even raise the stakes by sending online gift checks to the winners! Here are some fun games you can throw in your lineup:
Bride and Groom Trivia – an excellent ice breaker that's sure to bring out the competitive spirit of your closest friends and relatives. Prepare a list of questions about you as a couple (for example: where you had your first date, who liked who first, anniversary date, etc.). Read the questions aloud and then the first person to type in the correct answer in the chat gets the point.
Guess the Love Song Title – an easy and exciting virtual wedding reception game for everyone, especially music lovers, to enjoy. Simply compile popular wedding songs in a playlist. Play the first few seconds or the chorus of the song. Whoever types the correct answer first gets a point.
Give Me What I Want Home Edition – the name is pretty explanatory! Create a list of fun and unusual items your guests can find in their homes. Hilarious ones can include a back scratcher, a tabo, or a high school PE shirt. This game doesn't require much preparation on your end and it's sure to get your guests participating and moving!
Closing Remarks
After some fun and games, send off your guests with a heartwarming thank you speech. Let them know how much you appreciate that they spent the last few hours celebrating a new chapter in your lives.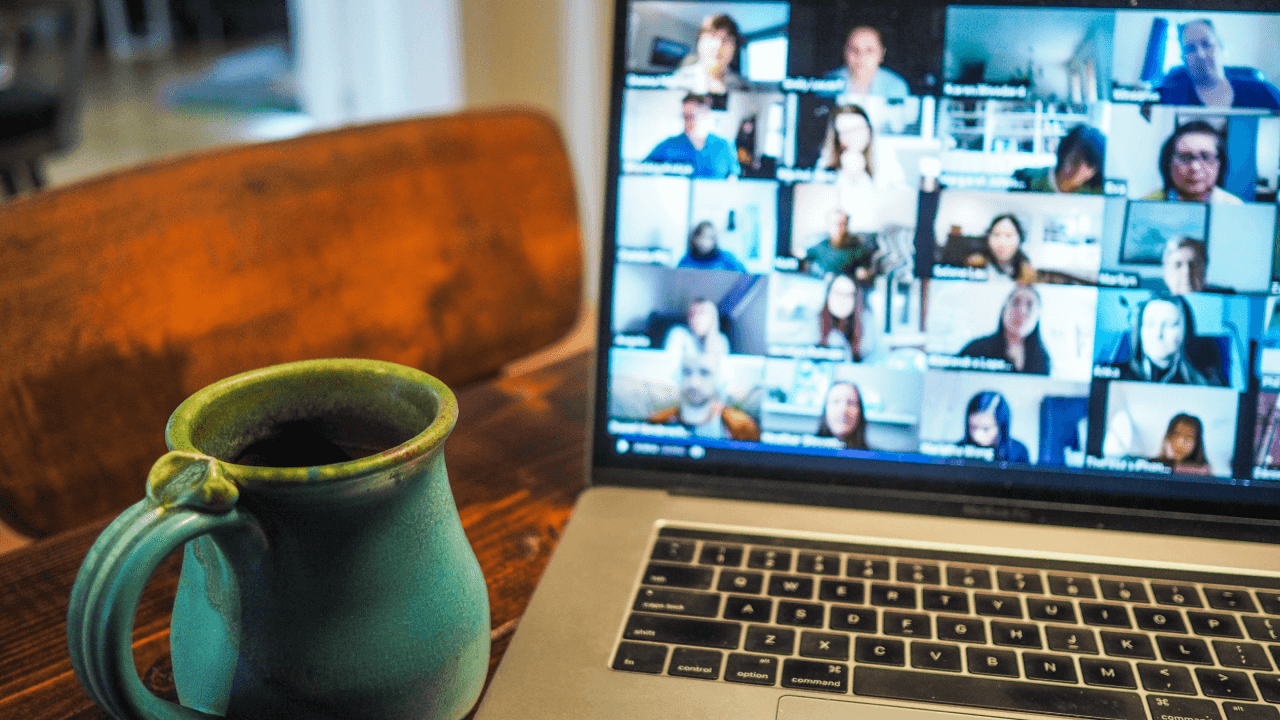 Virtual Wedding Reception Tips
Before we wrap up this article, here are a few more tips on how to have a virtual wedding reception.
Invest in Good Technology
This is one of the most important aspects of figuring out how to have a virtual wedding reception. A stable internet connection, great lighting, and sound quality are all essential to this type of event. If you're holding your virtual wedding reception in an outdoor venue, test the wifi capabilities. If they're spotty, consider bringing a separate hotspot. Additionally, invest in an AV screen or Chrome Casting the guest gallery. This lets you easily see and communicate with those who are watching.
Decide on Your Platform
You will have to decide between a video conferencing or a livestreaming platform. Both have their own set of benefits. Livestreaming, such as through Facebook Live, enables your guests to chat with others. Video conferencing through Skype, Zoom, or Google Hangouts allows everyone to see and speak with one another, making it more interactive. If you want to engage and involve guests during your virtual wedding reception, it's best to choose the latter option.
Have a Dedicated Streaming Administrator
Along with good technology and a streaming platform, have someone facilitate your entire virtual wedding reception. This person will be there to help guests with questions and choose the appropriate feed to show for a multi-camera production.
The streaming administrator can also be in charge of capturing reactions of the guests applauding or cheering during key moments. They can also work in tandem with the emcee to take group photos and documenting the celebration.
Implement a Virtual Wedding Dress Code
For couples, it's important to inform your guests about a dress code. This helps ensure they won't feel conscious about their outfits when preparing for your virtual wedding reception. The best place to inform them is through your digital wedding invitation or your wedding website (if you have one). Even just accessorizing with a spiffy bowtie or some fancy earrings is enough as participation will only be seen from the waist up.
Make Your Virtual Wedding Reception a Bonafide Bash
Many couples are now opting for hosting a virtual wedding reception. Even though many of your loved ones won't be able to physically join you during the celebration, you can still make them feel special and involved with the virtual wedding reception ideas above.
At the end of the day, what matters is that they get to see the glee in your faces as you celebrate the momentous occasion. Once the pandemic blows over, you can have another party where you can hug, laugh, and dance the night away. Chryss loves ice cream, literature, and East Asian pop culture. She would like to pet your dog.