Have you recently gotten engaged? Congratulations! Surely during your wedding planning, you've come across different traditions many couples follow, such being wary of the sukob superstition or performing a money dance at the reception. Most likely, one of the traditions you've come across is one that many couples around the world follow – something old, something new, something borrowed, and something blue. But what does this mean? Let's check out why this tradition is so important and where it came from.
Something Old Something New Something Borrowed Something Blue Meaning
Much like the Philippines, other countries and cultures have their own wedding superstitions. This particular one can trace its origins to Lancashire, England way back in the 1800s. As a way to invite luck into the marriage, Victorian age brides would incorporate these various objects into their wedding OOTD.
As part of their wedding ensemble, brides believed they had to keep something new, something old, something borrowed, and of course – something blue. They even had to include a sixpence in their shoes! Though they may sound like strange additions today, everything was incorporated to ward off evil eyes and bring a prosperous union.
While the objects may seem random, they all symbolized something important for the couple, especially the bride.
Let's take a look at what each item in the something old, something new, something borrowed, something blue tradition represents.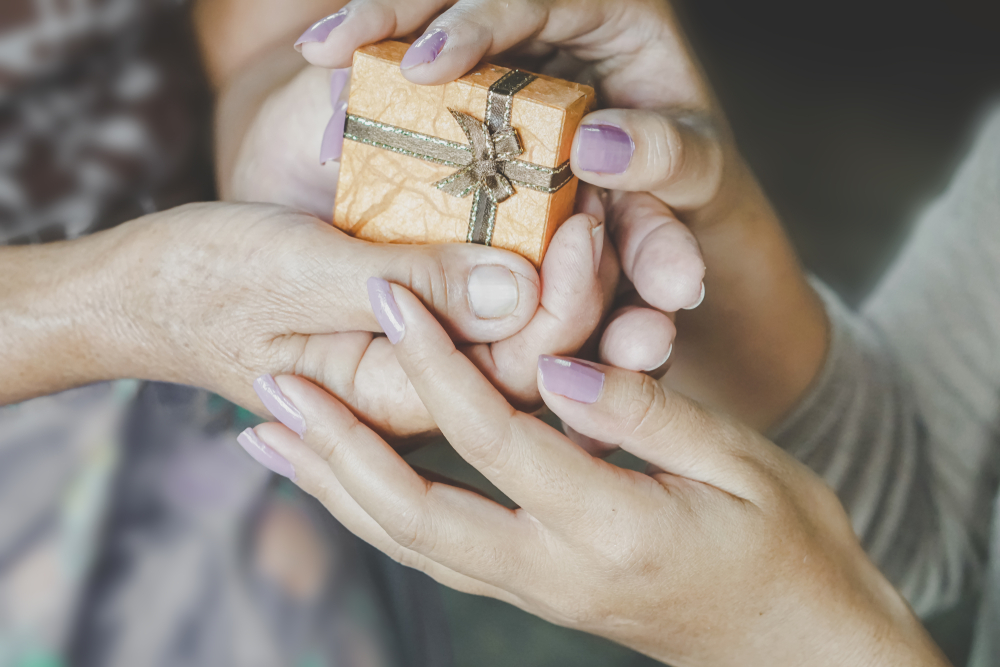 Something Old
Throughout history, something old has been a beloved wedding day tradition that represents continuity and is meant to bring good luck to any future children the couple may have.
While there are many vintage wedding ideas you can try out that put the something old tradition on center stage, there are also a ton of subtler and more contemporary ways you can do it.
In fact, in modern nuptials, this is an especially perfect time for the happy couple to pay homage; donning a sentimental piece of clothing or jewelry belonging to an older relative or from one of their parents. It can be a heartfelt token that reminds them of the strength of commitment and the family bond they are celebrating on such an exciting but sometimes nerve-wracking milestone in life!
The something old tradition is also a great opportunity for your family members to give advice about marriage as well as share stories about their own wedding days.
Something New
For brides, something new represents the bright future she and her soon-to-be husband will have together. The options are truly endless when it comes to 'something new' – indulging in handpicked jewelry or shoes, having your special someone surprise you with the perfect gift, or perhaps planning an unforgettable shopping spree fit for a queen! Whether it's a dainty necklace or sparkly dress given to them by a special someone, it symbolizes optimism and joy for years to come!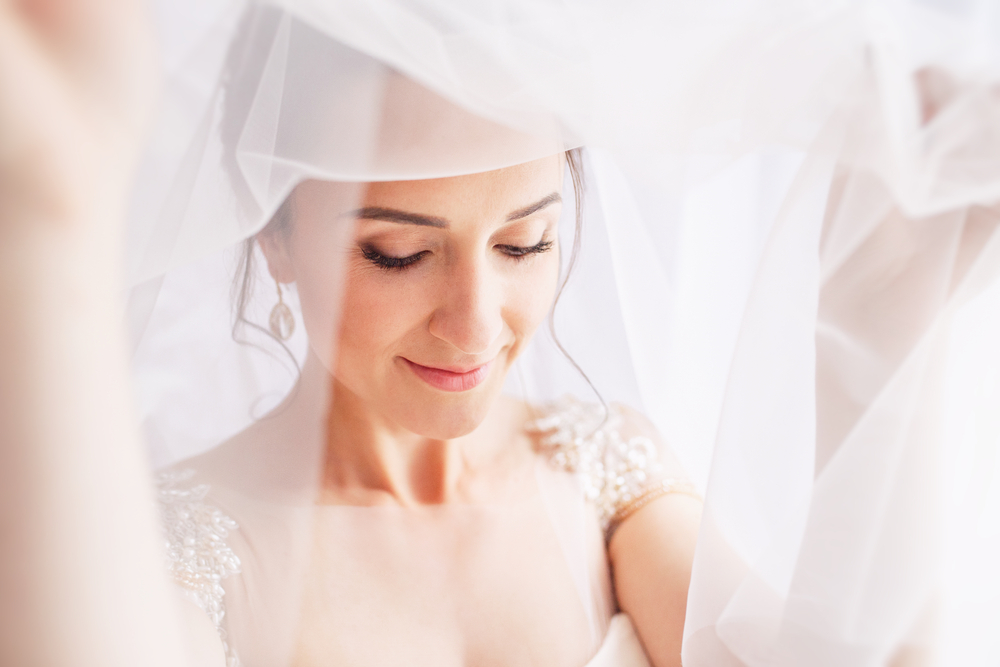 Something Borrowed
No, borrowing something did not start off a cost-cutting or eco-friendly wedding tip (although we love how these are bonuses!), but including something borrowed at a wedding is actually perceived to be way to bring a little extra luck to the bride and groom! Traditionally, this was done to borrow some of the luck of someone else's successful marriage; however, nowadays brides are more likely to choose something meaningful with sentimental value.
Whether it's your grandmother's hair accessory or your mom's gorgeous diamond earrings, any object can become a symbol of good fortune as the couple say their "I dos". What better way to kickstart your relationship than with a promise of love – and a sprinkle of luck!
Another great idea would be asking a married couple close to you (like parents or grandparents) to share a few tips about what has kept their marriage strong over the years and incorporating them into either your vows or ceremony program!
Something Blue
Adorning something blue on your wedding day is a classic and easy way to add that special touch of magic. Years ago, this was thought to be a way of warding off evil spirits as the color blue represented qualities such as love, purity, and faithfulness – all integral components for happily ever after! You can opt for the traditional blue garter beneath your dress or go bolder with a pair of sparkly blue shoes.
Old, New, Borrowed, Blue: Ideas to Incorporate the Tradition
Ready to incorporate something old, new, borrowed, and blue into your wedding day look? Here are some ideas you can try out.
Something Old Ideas
A piece of jewelry from a family member like your lola's old wedding ring
Your mom's or lola's wedding dress
Your dad's favorite handkerchief
A veil from a family member
An old family photo album
A locket with a photo of your grandparents
Your family's bible to be used during the wedding ceremony
Vintage pieces like crystal glassware or porcelain figurines to use during the reception
A famous family dish served at your reception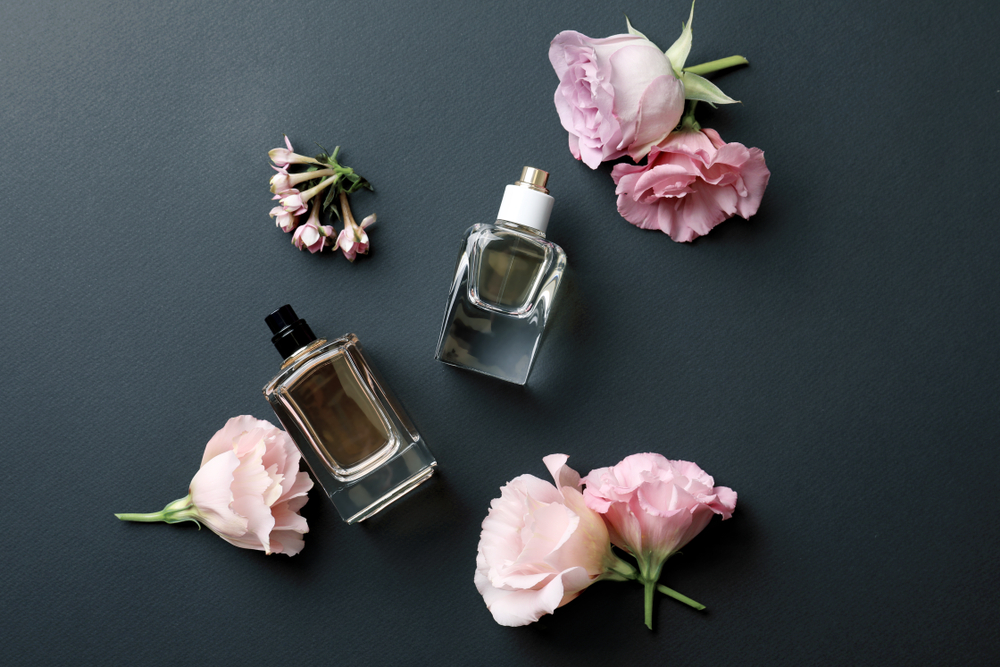 Something New Ideas
A special wedding day accessory like a bracelet or necklace
A tiara for the bride or new cufflinks for the groom
A new set of sheets for your first night as a married couple
Your wedding dress, veil, and shoes
Gifts from the groom to the bride and vice versa
An item that pays homage to a hobby you both share – think a new espresso machine or matching running shoes
New perfume for you and your fiancé which you can wear on your wedding and on anniversaries
Sexy lingerie for your wedding night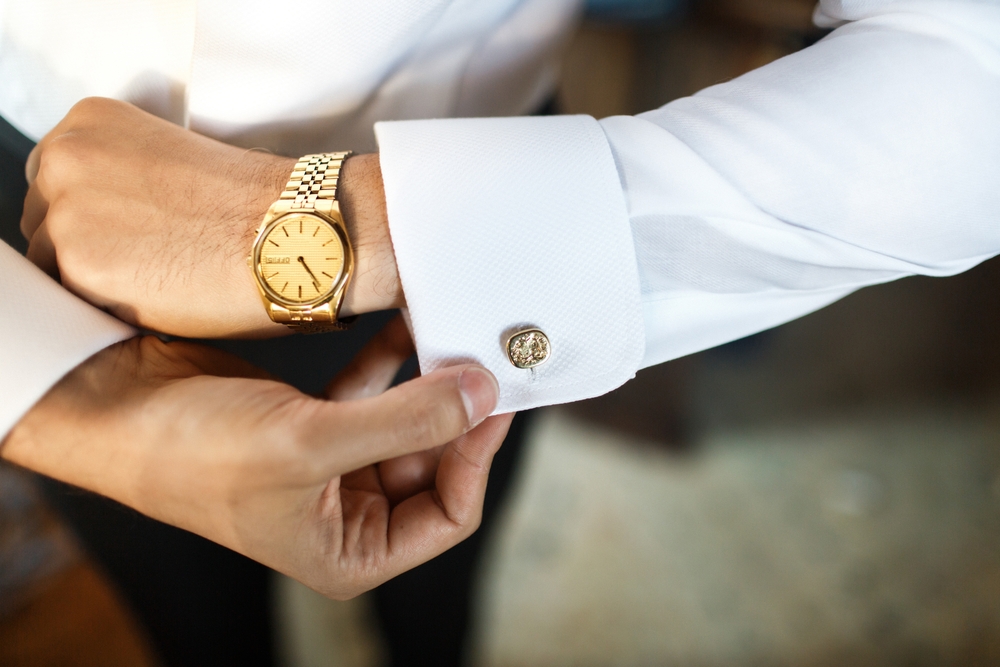 Something Borrowed Ideas
Your best friend's lucky charm necklace
Your tita's crystal earrings
A vintage watch from your tito
Your mom's pearl necklace or diamond studs
Your lola's heirloom brooch
A cake knife passed down from generation to generation
A handbag from a close friend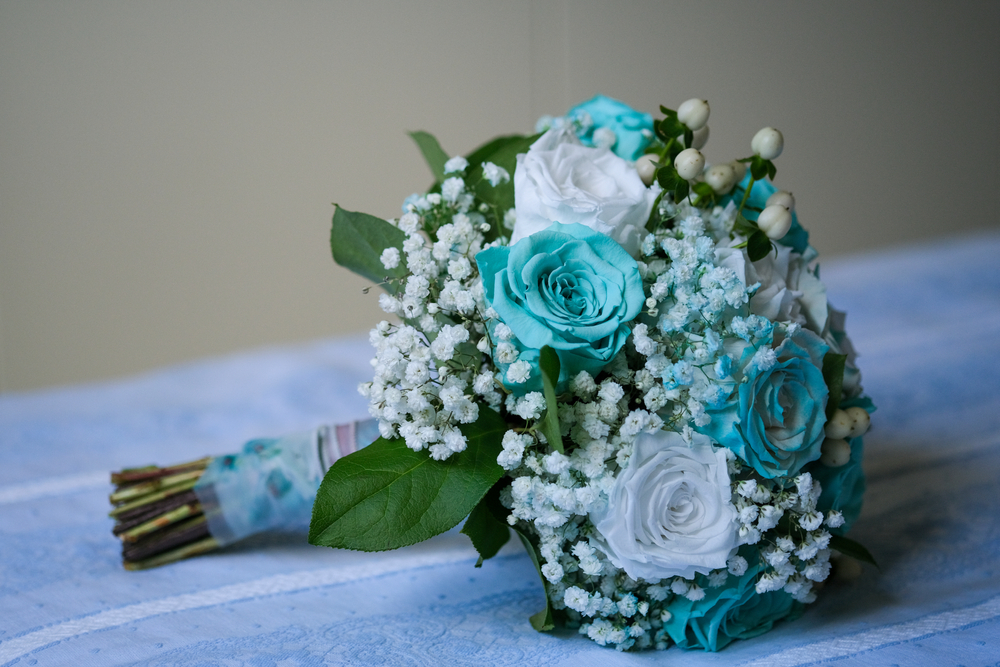 Something Blue Ideas
A blue garter
A pair of blue shoes or sandals for the bride
Blue ribbon on your bouquet of flowers
A sapphire necklace for the bride
Blue rhinestone earrings for the bride
Matching boutonnières for the groom and his groomsmen with a bright blue flower
A blue handkerchief for the groom with your initials stitched into it
A blue cake topper for the wedding cake
Dressing robe for the bride with blue trimming
Blue bowties for the groom and groomsmen
Blue nail polish as an accent color in your bridal look
Your bridesmaids wearing light blue dresses
Colorful wedding dresses for more adventurous brides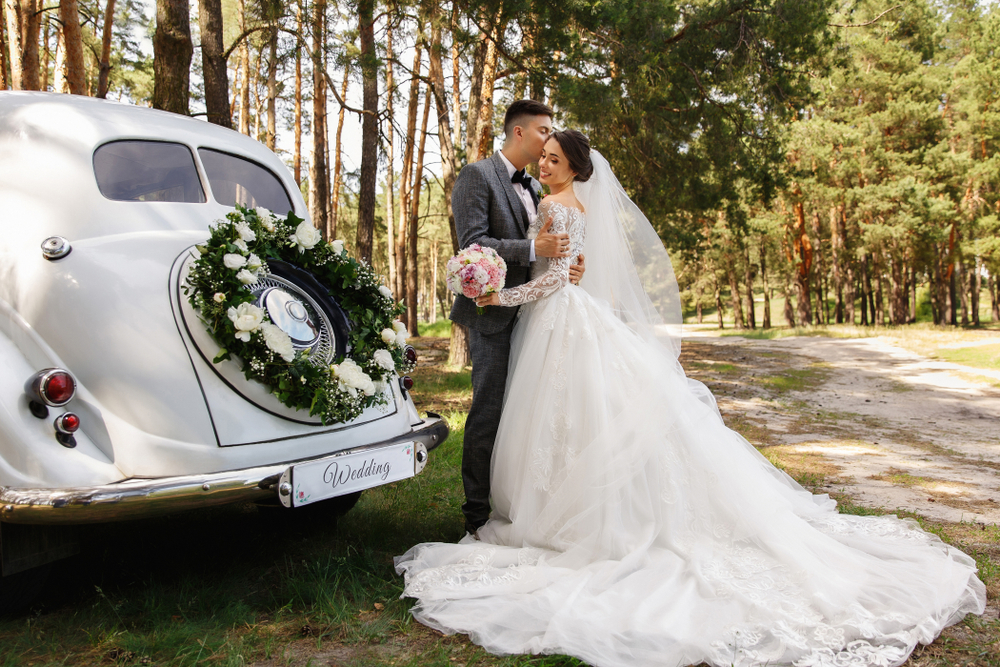 The tradition of something old, new, borrowed, and blue is an age-old custom that many couples choose to incorporate into their wedding day for good luck and love! Whether it's just for fun, or a special sentiment of connection to family and friends, incorporating these four items will make your special day all the more perfect.
At the end of the day, whether you choose to add this to your wedding or not is completely up to you – but it's certainly a fun way to get creative with your look whilst meaningfully connecting yourself and your guests together on one special day.
With so many options and ideas to use for the something old, something new, something borrowed, something blue tradition, there are countless ways for brides and grooms-to-be to make their own meaningful contributions toward this beloved tradition. Remember, no matter how you choose to incorporate these items into your big day – it's always sure to add an extra special touch!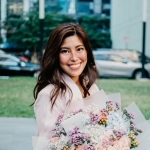 Nikki is a petite, part-time marketing copywriter, and full-time unicorn-chaser with a thirst for exploring the big world. She's on a quest to find the best food, people, and experiences that life has to offer. When she's not busy discovering new cities, she tries to make the world a better place one cookie at a time.