Imagine this scenario: you and your spouse have just exchanged your vows and said your I dos. You're both still at the height of the moment, not really believing that you are now husband and wife. As you make your way out of your wedding ceremony venue, you start to think and get excited about the next part of your intimate wedding—the reception! For sure, you cannot wait to celebrate your magical day with your friends and family.
The unofficial first step of the wedding reception program script in the Philippines is to amaze your guests with your venue. After all, you must have spent countless hours trying to get everything right for the wedding reception. You probably made sure that each aspect of your wedding reception totally reflects you and your spouse's traits and even quirks, from the motif and decorations to the linens and cake.
But did you know that you can take your decorations up a notch with special, personalized reception place cards?
What Are Wedding Place Cards?
Place cards for weddings are pieces of paper, cards, or other materials that help your wedding guests know where they are seated. These are perfect to ensure an organized and hassle-free seating arrangement at your wedding reception. Taking your time to make place cards for your guests will also help you avoid having people walking around the venue trying to find a vacant chair where they can sit.
Wedding Place Cards Ideas
Just like other parts of your wedding, you can totally personalize your place cards to reflect your interests and traits as a couple. If you need some inspiration for your wedding reception, take a look at these ideas: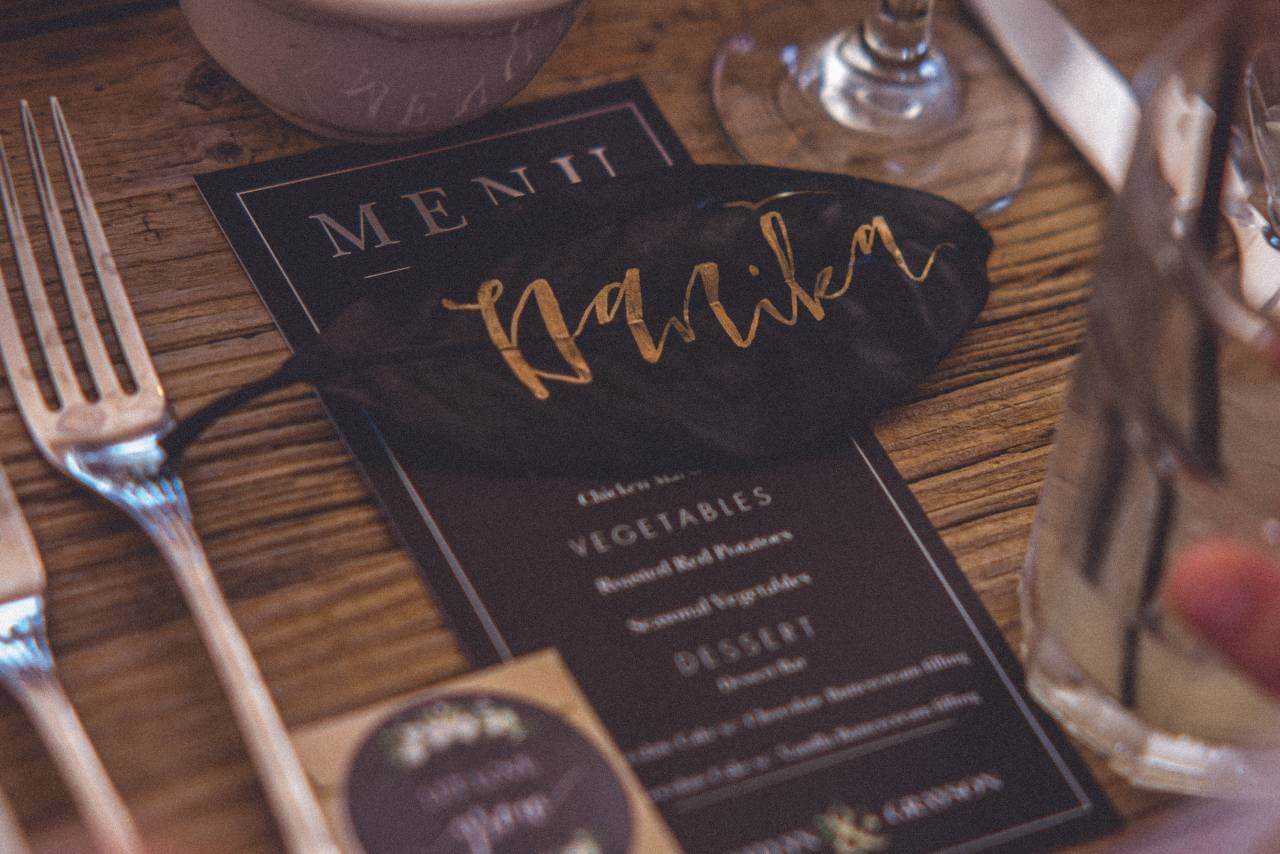 Plant-Inspired Wedding Reception Place Cards
If you and your partner are plant lovers, then this wedding place card design is definitely for you. Having a plant-inspired place card is also perfect if you are having a garden-inspired wedding.
You can easily incorporate your love for nature by using small potted plants as place cards at your reception. Some of the plants that you can choose from are cacti and succulents.
There are so many advantages to using miniature plants as reception place cards. Not only can they help your guests find their seats, but they can also serve as party favors that can remind your guests of your special day.
You can also be grander with your plant-inspired wedding place cards by using a small Monstera leaf as one. These leaves come from the Monstera plant, which is known for its glossy, deep green leaves that become very large and perforated as they grow.
Using Monstera leaves as place cards is definitely unique and eye-catching. Aside from its aesthetic purpose, choosing to go with Monstera leaf place cards is also an eco-friendly choice.
Are you trying to save money but still want to use leaves as your place cards? Why not incorporate a bit of the Filipino culture into your wedding?
Do this by using the beautiful leaves of banana trees. Yes, banana leaves might not be shaped like Monstera leaves, but they also have the glossy, deep green characteristics that everyone loves.
Agate Wedding Seating Cards
Are you a couple that likes hiking, rock climbing, or placing crystals around your house? Then having agate seating cards for your wedding will be a great idea.
These agate slices come in a variety of colors, so you won't have to worry about them not matching your motif. You can also choose from different colors of ink, making agate place cards a great customizable choice for the occasion.
Shell Wedding Place Cards
Oyster shells make great place cards, especially if you and your partner love the sea. Whether you enjoy boating, surfing, eating seafood, or just staying on the beach and lying under the sun, this kind of wedding name card will surely reflect that passion.
You can make the oysters look more elegant by painting the outside gold. Then, you can have your guests' names written inside the shells in hand calligraphy to make it more sophisticated. You can also choose to decorate each reception place card with a pearl, to complete the look or maybe just establish the fact that it is an oyster shell.
However, according to Filipino wedding traditions, the bride should avoid wearing pearls on the wedding day. This is because pearls look like tears and wearing them during her special day may predict a sad future for the bride.
Wax Seal Reception Place Cards
Are you and your partner history buffs? Or maybe you just like the historical aesthetic and would want to incorporate it on your wedding day? Then these wax seal reception place cards are the right ones for you!
The gorgeous, classic wax seals provide an elegant detail to your wedding reception. The hand-torn edges of the paper also give it personality and show your guests how much time you spent preparing for your special day.
Another thing to love about wax seal place cards is that you can customize them to match your wedding motif! The wax comes in different colors, giving you the liberty to choose anything you like and maybe even combine two or three.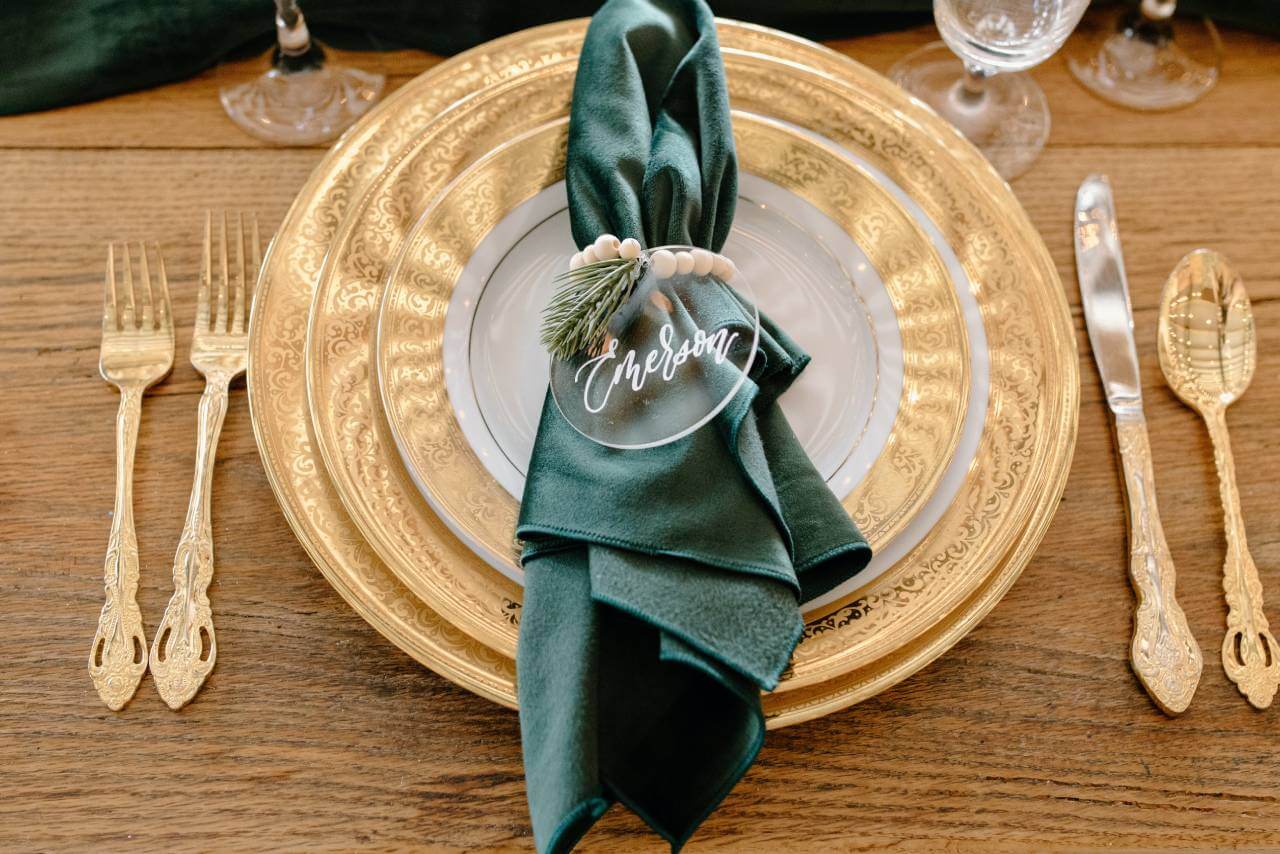 Acrylic Wedding Place Cards
For a more minimalistic look, choose to go with acrylic place cards. These wedding place cards come in different shapes and sizes, so you can have more freedom in personalizing them.
Although it might seem that most couples tend to go with the hexagonal place cards, do not feel limited by them. You can always choose other shapes, such as circle, rectangle, or square for your wedding.
You can also decide on whether to have the back painted—to make the text pop—or not—for a simpler look. If you do have them painted, you can choose from a variety of colors to match your motif make tie the whole look together.
Origami Place Cards
If you have the time, skills, and patience, you can make your own origami wedding place cards. Aside from being cute and handmade, going with origami place cards can save you a lot of money.
To create the place cards, all the materials you would need are printed origami paper, bond paper, a printer, and a little bit of glue or tape to stick the names to the origami hearts. If you would want to save more money, you can even forgo the printer and just write your guests' names by hand. Yes, it can be tiring and time-consuming, but nothing beats handmade.
If you think paper hearts are too cheesy for your wedding, you can choose other origami designs. The other most popular one that couples use is the paper crane. Although they are a bit harder to make than paper hearts, they surely look more elegant lined up on a table.
Another design you can go with is the paper airplane. This type of wedding place card best fits couples who enjoy traveling to various places, whether local or international.
This is a fairly simple origami pattern that most of us learn how to do in our childhood. You wouldn't have to worry about committing too many mistakes when making them. For the materials, you can choose neutral-colored papers—similar to those pictured—or use colored papers to match your wedding's motif.
Sky's the limit when it comes to thinking of ways to create unique wedding name cards. The best way to decide on one design is to talk with your partner and list the things that you think reflect your journey as a couple or any hobbies that you both enjoy.
Do not stress yourselves too much on trying to come up with a creative place card design for your wedding. Remember that place cards are only there to guide your guests on where to sit, so it does not really matter if you do not come up with something totally unique. Your big day should still be focused on you and your partner's marriage.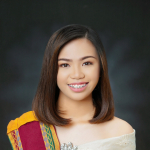 Janeree Coria is a digital content writer and a full-time fur parent to Bindi (a mini dachshund) and Gunther (a guinea pig). Aside from playing with her pets, she enjoys napping, watching ASMR videos, and snacking.