The most popular season to get married is always when the weather is at its best. That being said, wedding planners will usually tell you that late spring to early fall – with June being the peak month for weddings in the Philippines – offers less erratic weather behavior. Next to June, September and October are also popular months for a wedding, primarily for the same reasons. So, if only for calmer skies, why not book a summer wedding?
Outdoor Wedding Ideas for Summer in the Philippines
The Philippines doesn't really get spring and fall, because as a tropical country it only has two seasons – rainy and dry. Summer weddings in the Philippines happen during the driest months, April to May, which are also the best months to head off to the country's beautiful beaches and relaxing resorts.
From the shores and touristy sights to the hidden islands, couples are enamored by summer weddings in the beach. Imagine the soles of your bare feet touching the tiniest pebbles in the warm sand, the waves shushing all your thoughts, and the sun slicing itself behind the glistening blue – your partner's face etched into memory by this magical moment.
Summer Wedding Ideas
Apart from beach weddings, here are other creative wedding ideas for summer that you can toy around with if you're considering an outdoor summer wedding for your special day.
Choose a theme that fits the season – make the most of the summer weather and play that into an overall theme. Some examples are Hawaiian-themed weddings, a Summer Festival vibe, or a rustic bohemian motif. Note that the hotter atmosphere won't sit well with an overly formal dress code.
Al fresco dining, anyone? – in line with the summer theme, outdoor dining can be a welcome addition to the celebration. Take consideration of where the sun might be at certain times during the program schedule and make sure that there are enough umbrellas and shades for guests who might be seated under direct sunlight.
Prepare for the sun – planning for the traditional church wedding won't need you to consider the summer heat, but a summer wedding will be more enjoyable for everyone if the sun doesn't become an inconvenience. Schedule sun time around the cooler temperatures and provide personalized party favors like beach towels, straw hats, beach hats, fedoras, fans, parasols, umbrellas, sunglasses, and tiny bottles of sunscreen and bug spray, among other festive wedding goodies and giveaways. A summer-friendly dessert station that serves ice cream also helps thwart the summer heat.
Sand art as décor – for outdoor beach weddings, sandscaping can be used to make adorable wedding decoration. The couple's names in the sand may erode, but the ocean will always be there to wash the sand back to the shore as a reminder of their love, right?
An ice-cold drinking station, yes? – it's always a good idea to keep your guests refreshed, especially during the driest of the summer season. Set up a water cooling station and feel free to mix it up by also offering tropical juices and chilled beverages. I'm pretty sure someone's been looking for a mojito.
Keep the menu within style – there are wedding occasions that serve degustation, and a summer wedding isn't the best theme to provide a seven-course meal, so keep the menu light and fresh – grilled fish, roasted chicken, fanciful salad and greens are some options.
Fresher and airier color palettes – for themes befitting of the summer mood, pass up on darker tones and go with lighter shades. A white wedding with pastel hints or touches of bold and bright colors like yellow, coral, or powder can do the trick. Be careful in choosing summer wedding colors, especially for the entourage, as they can make the weather feel hotter than it actually is – it's all about the visuals.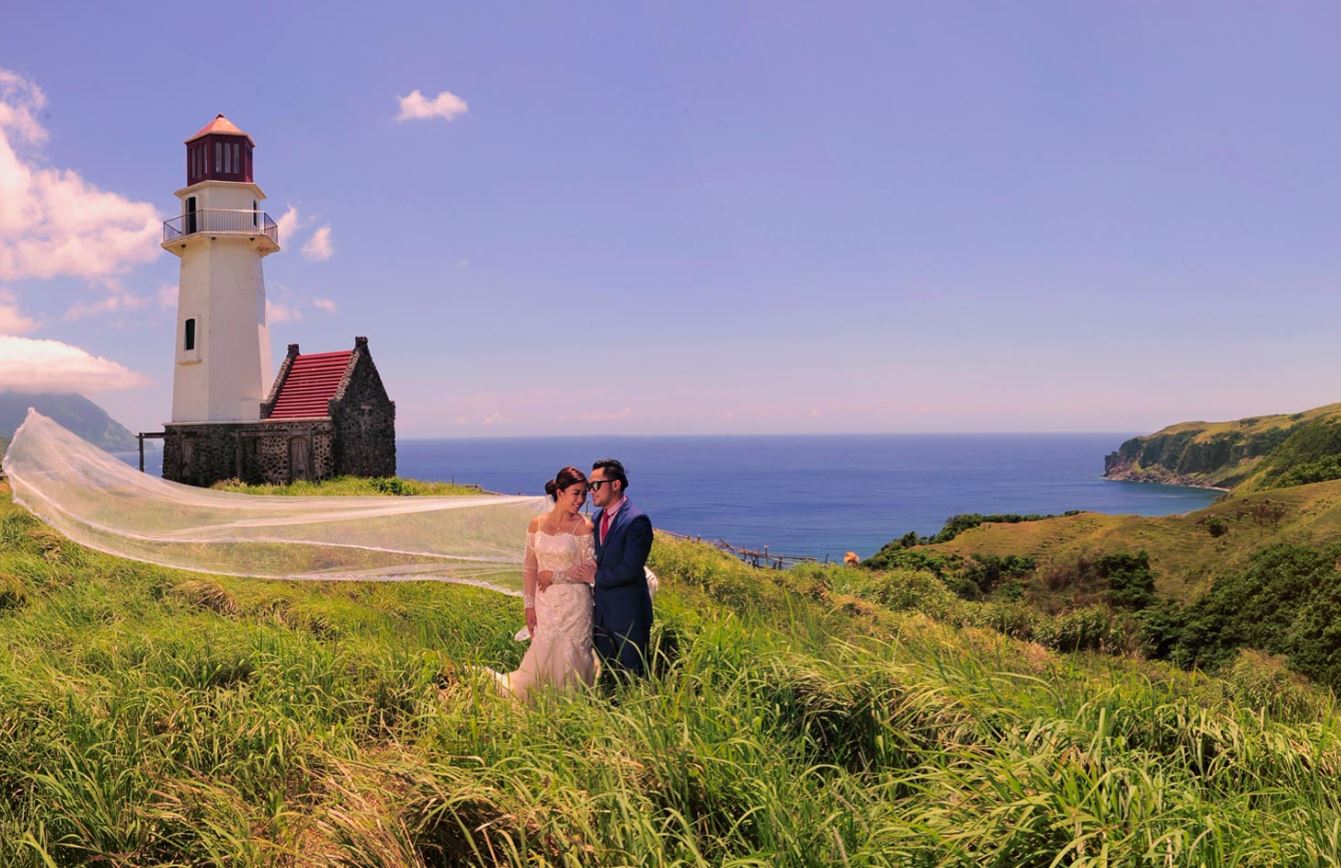 Wedding Themes for Summer 
With some ideas in mind for your wedding, visualize what you truly want your wedding to look like, so you can concretize this feeling into an overarching theme. We understand that coming up with a theme for your wedding can be difficult, especially if you plan on doing it yourself. There are countless designs to take inspiration from, but always remember that this day is about you and your partner's promise of eternal togetherness.
Read the ultimate wedding planning guide so you won't be walking in the dark as you envision your dream summer wedding. You can also choose to hire a wedding planner, in case things get hairy. Professional wedding planners are the experts, and they can help you sort out every detail, as their experience in the industry has allowed them the foresight to prepare for everything.
All things considered, here are some wedding theme ideas that you can modify to fit your summer celebration of love:
Your Wedding as a Summer Festival
For the laid back, music-loving couple that enjoys watching concerts together and chilling on the grass, a festival-themed summer wedding might be to your liking.
Food and drinks – curate a menu that fits the venue and festival atmosphere. Street food stalls, sharing platters, and smoked-salmon canapés are some examples. Craft beer and local brands will blend well with the festival scene.
Décor – streamers and banners, along with ribbons strung across trees and chairs, can allow you to relive a memorable festival in your wedding.
Invitations – hype them up with tickets, pamphlets, and event posters that look like a week-long music festival.
More ideas – a live band, great music, wristbands, open spaces to hang and chill also make cool additions!
A Classy English Summer Wedding

As if taken straight out of an old novel, English summers feel long and lackadaisical, but ornately beautiful like a painting. This outdoor summer theme is for the couple who can appreciate the finer things in life.
Food and drinks – blend in assorted teas, some of the fizzy stuff, and a barbecue grill for a fabulous menu reminiscent of another time and place. An ice-cream cart, pies, pastries, fruit platters, and more cups of tea are just divine.
Décor – summer flowers and the seasonal bloom will look terrific in a lush green garden venue with spacious lounges.
Invitations – colorful floral invitations that evoke the summer bloom or simple letters in calligraphy? It's your call!
More ideas – Outdoor parlor games like giant chess or a competitive match of ring toss or darts can work into an English summer wedding theme. And there must be some giant burnt basque cheesecake, too.
The Poolside Splash Summer Wedding 
In some ways similar to a beach wedding, a poolside-themed wedding is the best option for couples who just want to relax and celebrate their special day cooling off by the pool under the sun.
Food and drinks – serve a selection of seafood, like fish, shrimp, crab, mussels, and oysters, alongside fruits like watermelons and mangoes for a tropical tasting experience. Iced beverages like fruit shakes and coolers like halo-halo are some other options.
Décor – keep the summer vibe going with palm leaves, coconuts, and islander aesthetic, like flip-flops and wet clothes.
Invitations – how about a hollowed-out coconut shell or pineapple husk with the invitation kept inside? Sounds like a healthy surprise to me.
More ideas – party music, sunglasses, neon lights, fun and lovable people plus some pool party games and watersports can really kick off the celebratory cheer with a splash.
Couples looking to marry these days are often finding ways to transform the conventional wedding program into a celebration that describes their personalities. With these common themes for a summer wedding, any couple can take an idea and turn it into their own theme.
Pros and Cons of a Summer Wedding
It's a given that summer weddings aren't as prevalent, especially with the hot weather contrasting the usual formal wedding attire, but it doesn't mean that it's all that bad and sweaty.
Here's a quick look at the pros and cons of getting married during the summer.
| | |
| --- | --- |
| Pros | Cons |
| Better costs and increased availability of floral arrangements | Hot weather can be a party-pooper |
| Easier scheduling and logistics with partners, venues, and guests | Harsh lighting |
| Clear skies and better temperatures at night | Guests might be on vacation, so you have to book them in advance |
So, Why Book a Summer Wedding?
June, September, and October will likely continue to be the most popular months for a wedding. Apart from tradition, it's really about the weather permitting two people to gather their loved ones all at once as witnesses to their union. However, the love that truly lasts knows no harsh lighting or sweltering heat, and it will endure through the changing seasons. For couples looking for a good time to marry, schedule a summer wedding if you've already decided on a date, because why not?