You've never seen a wedding without flowers. Expect that a good chunk of your budget will go to floral arrangements since floral arrangements start at P8,000. You'll find plenty of flower vendors in Dangwa Flower Market in Manila. Some provide floral arrangements, while others sell flowers in bulk, allowing you to do your own floral arrangements.
Floral Arrangements to Buy
The most popular floral arrangement is the bridal bouquet. However, you might not be aware that there are a lot of floral pieces you'll have to acquire. These include:
Bridal Bouquet
Maid of Honor and Bridesmaids' Bouquets
Female Sponsors' Corsage
Mother of the Bride Corsage
Mother of the Groom Corsage
Groom's Boutonniere
Best Man & Groomsmen's Boutonnieres
Male Sponsor's Boutonniere
Father of the Bride Boutonniere
Father of the Groom Boutonniere
Flower Girls' Petals
Car Bouquet (bouquet tied in front and/or behind the car)
Church Decorations

Offertory Basket
Pew Arrangements
Main Altar Arrangements
Side Altar Arrangements
Altar Candle Arrangements
Floral Arch

Reception Venue Decorations

Floral Arch
Couple's Table Centerpiece
VIP Tables
Guest Tables
Floral Arrangements for Entrance
Cake Table
Ceiling Drapes (though may be provided by the stylist)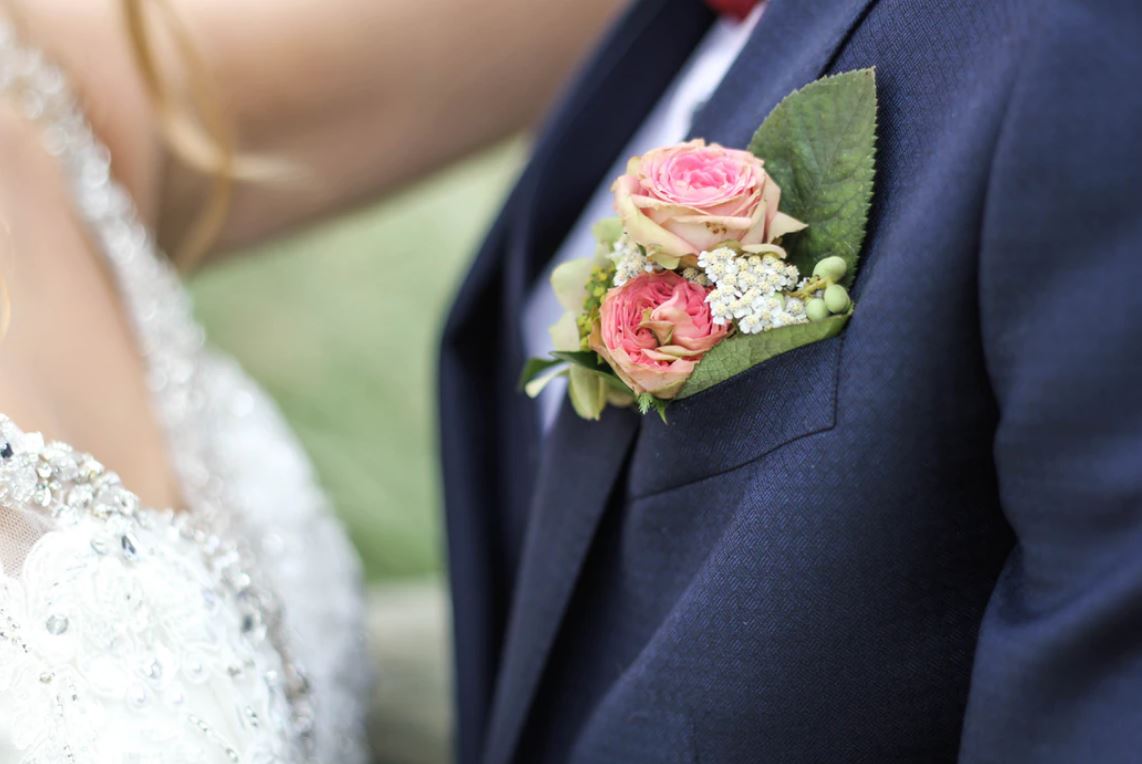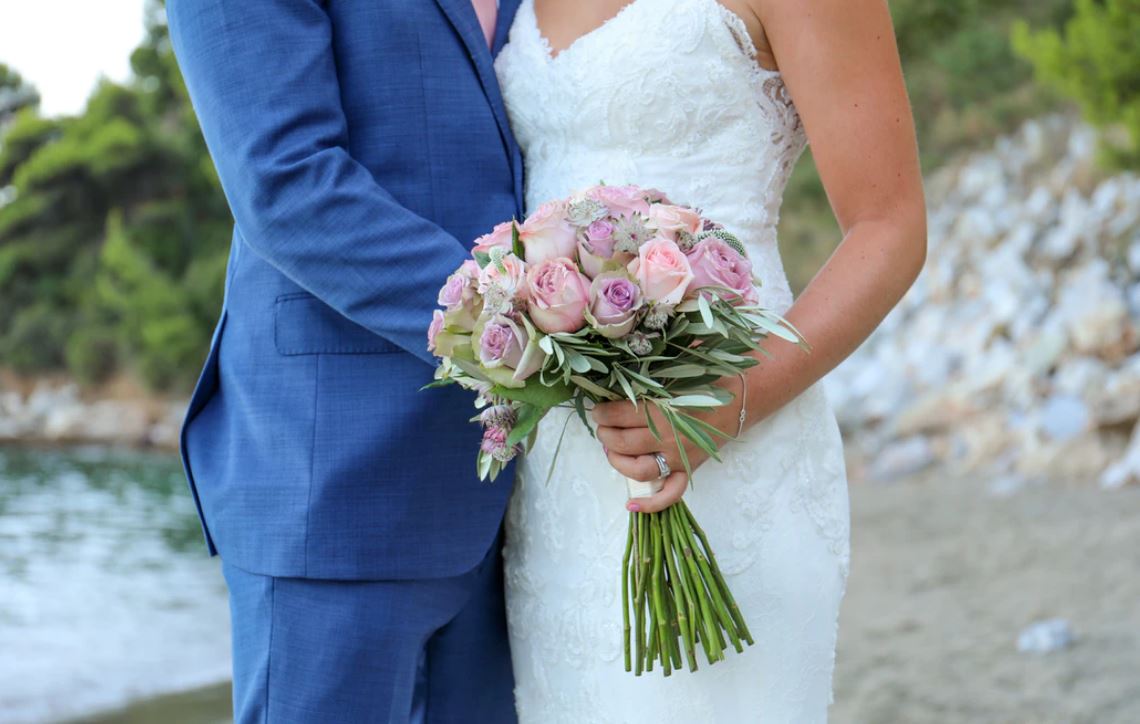 The total cost of your flower budget will depend on factors like how many bridesmaids, groomsmen, sponsors, and flower girls you have; how many and how big your arrangements will be; how many guest tables you have; how expensive your flowers are; and more. It is possible to recycle your flowers by using your church decorations at your reception.
Cost of Floral Packages
Given the many floral pieces you'll be procuring, it's no surprise that plenty of florists and flower vendors provide package rates for floral pieces. I found a few florists who offer packages ranging between P5,000 to P8,000, but they're not very descriptive about what's included in these packages. So, I'm basing pricing from GoForFlowers, a florist based in Dangwa in Manila.
Their most affordable package is at P6,000. There is a set type of flowers to be used for each piece, with no substitutions allowed though upgrades are possible. This package includes pieces for the bride, maid of honor, two bridesmaids, seven female sponsors, the bride's mother, the groom's mother, and two flower girls.
There's also the choice of freebies. Additional pieces have their own corresponding prices. Their more expensive packages include higher-end flowers and more pieces for other members of the bridal party.
Cost of Individual Floral Pieces
A bridal bouquet on its own can range depending on the type of flowers used. GoForFlowers, for example, charges P2,500 for a bouquet of Holland roses. On the other hand, a Lily of the Valley bouquet costs P15,000. The middle-point between the two is a hand-tied bouquet of peonies at P6,000.
In contrast, the rest of the wedding entourages' floral pieces range from P200 to P600. However, GoForFlowers uses low to mid-range flowers for these pieces.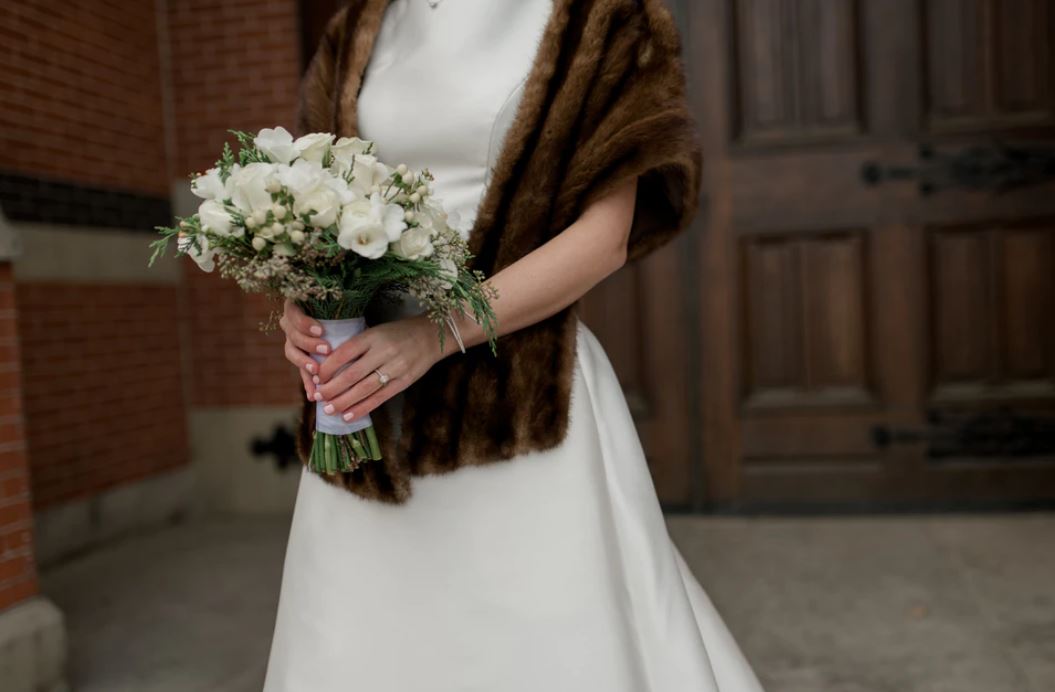 Cost of Floral Decorations
A basic church decoration package starts at P10,000. This includes arrangements for the pews, main altar, side altar, and by the altar candles. These use low to mid-range flower types like Malaysian Mums and Holland Roses.
Basic reception décor starts at P12,000. This includes arrangements for the tables, entrance, and arrangements. However, if you're already hiring a venue stylist, the cost of their services may already include floral arrangements. This is why it's necessary to coordinate with both to see if you still have to opt for this service.
Take note that some florists charge out-of-town fees for orders that do not meet a certain amount. This is because flower pieces may require special care when transporting them long distances. Justine loves costumes, puns, horror films, and blue dresses. A literature graduate from the south, she writes online content for a living but is super shy about others reading her fan fiction.